News
Beijing 2022 Olympic Winter Games: Everything you need to know and who are the Malaysians competing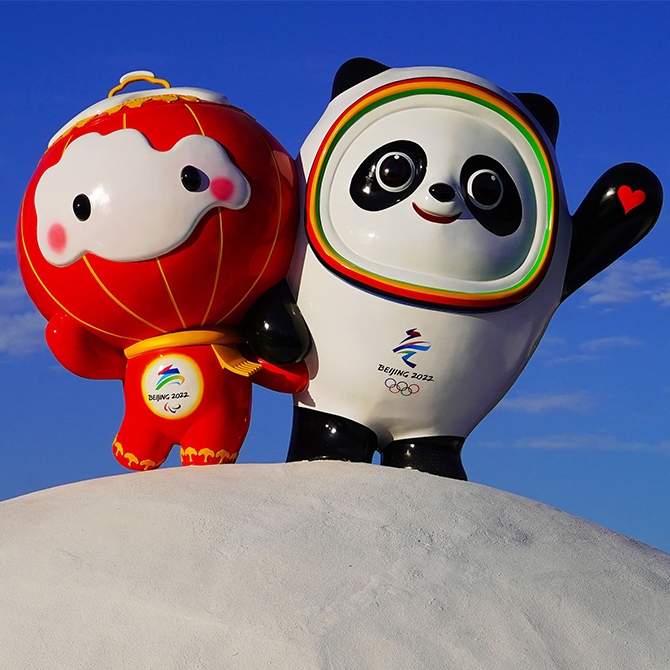 Beijing is hosting the 2022 Olympic Winter Games, which officially starts on 4 February. This time, the Winter Games coincides with Chinese New Year—also known as the 'Spring Festival' in China—with the Opening Ceremony falling on the fourth day of celebration, which also happens to be 'li chun'.
Which athletes will benefit from the extra luck and prosperity (if any) during this auspicious period? Time will tell. We'll be looking forward to thrills, joy, stellar sportsmanship, and the inevitable tears as the 15 winter sports are competed from now to 20 February.
Will Beijing 2022 thaw the hearts of its critics?
China, as the host, will also be seeking to put on an exemplary (if not memorable) Games to boost its international reputation and attract tourists once borders reopen. Things have not been smooth-sailing thus far. A few nations, chief among them the US, have diplomatically boycotted the Beijing Winter Olympics over human rights violations of the Uyghur in Xinjiang. US athletes, however, are allowed to compete. The Americans' allies—the UK, Australia and Canada—have also boycotted the Winter Games diplomatically, alongside India, Kosovo and Lithuania.
Covid-19 concerns
Due to Covid-19 concerns, the royals of Norway and Sweden have chosen to sit out the Olympic Winter Games, which they traditionally always attend (not many other countries can rival them in long winters and heavy snowfall). Leaders of Germany, Austria and Switzerland are also erring on the side of caution—officially, at least—citing Covid-19 as the reason instead of any diplomatic quarrels. Those from Denmark, the Netherlands and New Zealand have officially cited both reasons for their absence.
Conspiracy theories… or not?
Many Western nations (notably those that are allies of the US) have instructed their athletes to use burner phones over espionage fears. A few cyber security experts have also warned that a health app designed for use by Olympians is able to spy on them, stealing health and other personal data—a privacy concern that isn't unique to this particular China-made app.
If you are tuning in to the Beijing 2022 Winter Olympics or wish to stay informed, these are the facts and figures to know:
Beijing 2022 fact sheet
This video will brighten your mood! Let's celebrate the #Olympics spirit and vibe with #BingDwenDwen and #ShueyRhonRhon! Our #Beijing2022 journey is about to start! pic.twitter.com/4IdLFwSwVE

— Beijing 2022 (@Beijing2022) February 2, 2022
Sports: 15; 109 medal events
Venues: 16
Nations: 91
Athletes: 3,000
Dates: 4 Feb, Friday to 20 Feb, Sunday (officially; competition began on 2 Feb)
Motto: ​​Together for a Shared Future (一起向未来; Yīqǐ xiàng wèilái)
Mascot: Bing Dwen Dwen, a panda (the Paralympics mascot is Sheuy Rhon Rhon, anthropomorphic Chinese lantern)
Fun facts:
At the helm of the Beijing 2022 Opening Ceremony is celebrated filmmaker Zhang Yimou, who also directed the opening of 2008's Beijing Summer Olympics
While most of this Winter Games' sporting events will be played in Beijing, some are being held in Yanqing and Chongli
There are seven new events being introduced to the Olympic Winter Games: women's monobob; men's and women's freeski big air; mixed team snowboard cross; mixed team ski jumping; mixed team aerials; and mixed team short track relay
Watch the Beijing 2022 Olympic Winter Games Opening Ceremony, at the "Bird's Nest" stadium, via Stadium Astro (YouTube):
Who are the Malaysians competing in Beijing 2022?
This is Malaysia's second time at the Olympic Winter Games following our country's debut in the 2018 Pyeonchang Winter Olympics—no small feat considering we don't even experience winter locally.
Flying the Malaysian flag in Beijing are alpine skiers Jeffrey Webb and Aruwin Salehuddin, who is the country's first female Winter Olympian. All alpine skiing events will be held in Yanqing, 75km northwest of Beijing's city centre. Both athletes were Malaysia's flag bearers at the Opening Ceremony.
Malaysia Credit Video: Sukan TV RTMhttps://t.co/RNklg5yfFQ#OWG#OlympicWinterGames#Beijing2022#SukanRTM pic.twitter.com/0D3dKFhtsJ

— NOC Malaysia (@ocm_mom) February 4, 2022
Jeffrey Webb
Jeffrey Webb is a 23-year-old of American-Malaysian descent. Born in Selangor and currently based in the US, he also represented Malaysia at the 2018 Olympic Winter Games—making history with Julian Yee as one of the first two athletes to compete in winter sports at the Olympics level for Malaysia.
Prior to that, he proved his mettle in the international arena by competing for Malaysia in alpine skiing—a first—at the 2017 Asian Winter Games in Sapporo.
Catch Webb in the men's slalom on 6 February at 11am.
Read: 24 Minutes with Jeffrey Webb
Aruwin Salehuddin
View this post on Instagram
Only 17 years old, Colorado-based Aruwin Salehuddin has also trained in Croatia. This trailblazing alpine skier is the daughter of a former Olympian, Salehuddin Ayob, who represented Malaysia at the 1996 Atlanta Olympics in the kayak singles event. She picked up skiing at two years old and turned pro at the age of 13.
Catch Aruwin in the Women's Giant Slalom on 7 February, at 10:15am; and the Women's Slalom on 9 February, also at 10:15am.
Fun fact: Another alpine skier with a link to Malaysia is Adrian Yung, who is the first man to represent Hong Kong in the sport at the Winter Games. The 17-year-old was born in Malaysia and raised in the UK.
All the best to the athletes, especially our very own Jeffrey Webb and Aruwin Salehuddin!
| | |
| --- | --- |
| SHARE THE STORY | |
| Explore More | |