Looking for things to do in the Klang Valley and beyond this December? The BURO Weekend Guide has a couple of neat ideas for you and your loved ones
1. #SupportLocal at the Riuh X Selangkah Christmas Tropicola event
When: 4 December 2021, 2pm – 12am | 5 December 2021, 12pm – 10am
Where: Sentul Depot, Sentul West
Riuh is finally back with another weekend festival, this time with a festive theme in collaboration with Selangkah. On top of curated local retail and food vendors, visitors can also look forward to exclusive showcases, live acts, festive activities, and workshops. The event will feature more than 75 local brands offering an extensive catalogue of products encompassing clothing, skincare and makeup, scented candles, chocolates, snacks, personal care, and more.
Entry is by pre-booking only via this link.
2. Shop at the newly opened Pavilion Bukit Jalil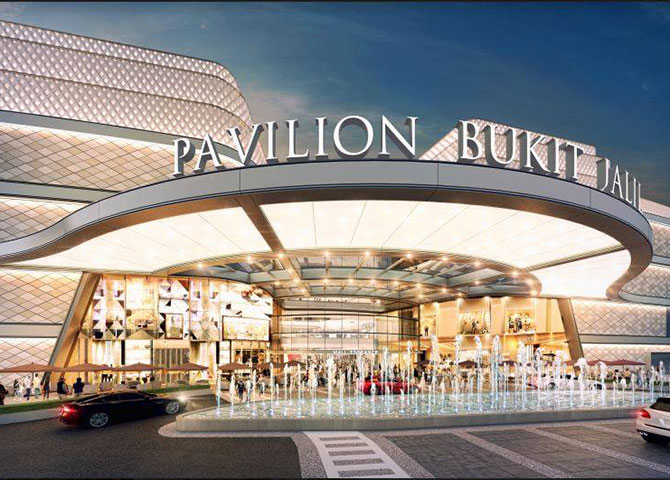 Pavilion Bukit Jalil officially opens today (3 December 2021), welcoming shoppers near and far to discover its vibrant retail offerings. Spanning five retail floors with a total of 1.8 million square feet of retail space, the fully integrated lifestyle mall boasts unique retail concepts, curated Asian-themed precincts, international flagship stores, and specialty anchors for a variety of shopping experiences.
Distinguished by its 560-meter-long façade facing the Bukit Jalil highway, the mall also features large event spaces such as the 28,000 square feet covered outdoor Piazza that serves as the epicentre for outdoor entertainment and events, the 4,500 square feet Centre Court for grand festivities and launches, and the 47,000 square feet Exhibition Centre designed to accommodate consumer fairs.
For more information, visit the website. Follow them on Instagram @pavilionbukitjalil.mall for more updates.
3. Eat, drink and learn at the Kita Food Festival 2021
When: 3 & 4 December 2021 (Penang) | 8 to 12 December 2021 (Kuala Lumpur)
Where: Kuala Lumpur and Penang
Founded by a trio of F&B professionals—Leisa Tyler, Darren Teoh, and Adrian Yap—the inaugural Kita Food Festival brings together some of the best chefs and talents among the gastronomic community In Malaysia, who will each showcase their unique approach to Malaysian food and produce.
The festival features a lineup of exclusive dinner events, masterclasses, and exciting collaborations held across prominent bars and restaurants in KL and Penang—including the likes of Au Jardin, Gen, Dewakan, Kikubari, and Beta, to name a few. To round off the festival, there will be a Big Sunday Barbecue on 12 December where a coterie of Malaysia's hottest chefs will descend on Tiffin at the Yard for the finale barbecue.
For more information, visit the website. Follow them on Instagram @kitafoodfestival for more updates.
4. Explore the KL Art Book Fair 2021
When: 3 to 5 December 2021
Where: The Godown, KL
Attention all art buffs, the Kuala Lumpur Art Book Fair (KLABF) is taking place across three days this weekend­—where publications including art books, monographs, posters, and magazines will be showcased and sold by exhibitors from various creative backgrounds. The fair will also feature a roster of programs including talks and workshops, such as the Bikin Sendiri Workshop in which participants will learn the basics of screen printing.
*Tickets to the fair are fully booked, but visitors may still register for the workshop (limited slots left as of time of writing). Registration for talks/workshops are separate from entry tickets and participation will grant access to the talk/workshop area only.
Register for the workshop here. For more information or to view the full lineup, visit the website.
5. Explore the Sunny Side Up Market
When: 4 & 5 December 2021, 11am to 5pm
Where: Slate at The Row (next to Sheraton Imperial Hotel KL)
The curated community market returns to spread festive cheer, while supporting local SMEs this gifting season. Expect more than 30 homegrown brands and small businesses offering a wide range of goods from fashion apparel and accessories, bath and beauty products, art and home decor, gifts and souvenirs, food and beverages, and pet products.
For more information or to see the full list of vendors, follow them on Facebook and Instagram.
6. Celebrate Maybank and Manchester United's 10th anniversary partnership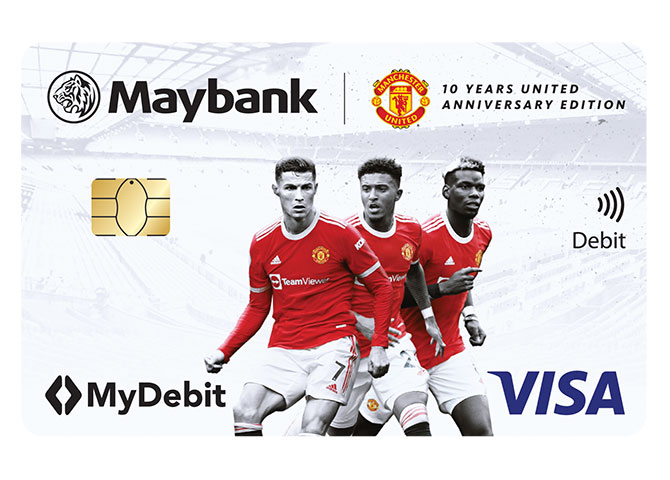 True-blue MUFC fans, this one's for you: Maybank and Manchester United have launched a new limited edition Maybank Manchester United Visa Debit Card, which arrives in a refreshed design with limited quantities, in celebration of their 10 years of partnership. The 10 Years United Anniversary Edition Maybank Debit Card features a sleek, classy white cardface with midfield and forward players Cristiano Ronaldo, Jadon Sancho, and Paul Pogba set against the club's famed stadium, Old Trafford. The design symbolises the power of teamwork towards a unified goal, reflecting the synergetic partnership between Maybank and Manchester United.
For more information or to apply for the limited edition card, visit the website.
7. Dine in at the revamped Yun House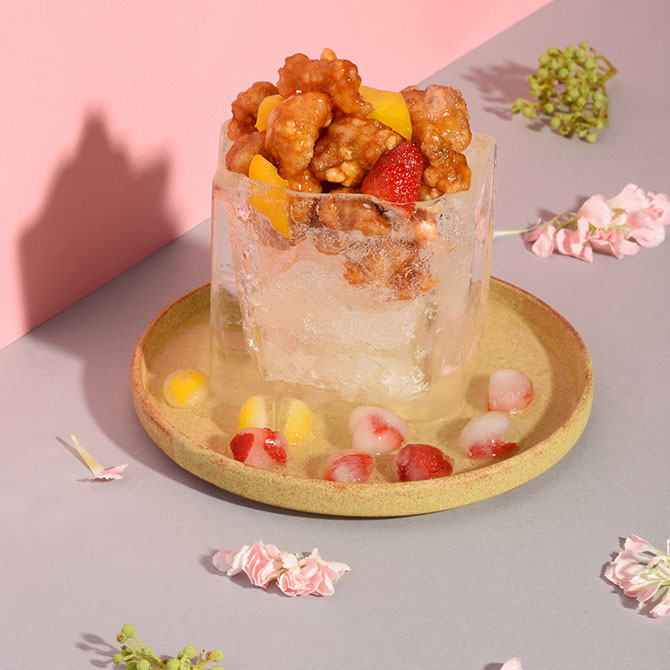 Where: Yun House, Four Seasons Kuala Lumpur
When: Monday to Saturdays, 12pm to 3pm (Lunch), 6pm to 10pm (Dinner) | Sundays, 11am to 4pm
Four Seasons Hotel Kuala Lumpur's signature Yun House has been reimagined with a fresh, hip design that breaks away from the expected atmosphere of high-end Chinese restaurants and is now ready to welcome diners for a different Cantonese dining experience. The premier restaurant offers novel interpretations of traditional Cantonese recipes and #FSKLFlavourBomb dishes, served with playful plating alongside modern cocktails.
Follow @yunhouse.kualalumpur on Instagram for more updates.
Other ongoing events and news you may have missed:
Read our previous BURO Weekend Guides here.