1. Enjoy a Sunday brunch at Mr Chew's Chino Latino Bar
When: 12pm – 3pm, 12 September
Having recently reopened at The Troika, the Mr Chew's Sunday Brunch is back and happening this weekend on September 12. Priced at RM140++ per person, the brunch features 24 Asian inspired dishes and refreshing boozy cocktails! Serving items such as smoked duck breast, black mussels, stir fry salted beef karubi, and more. Starting from 12pm to 3pm, Mr Chew's Sunday Brunch and its new Kuala Lumpur skyline view is an experience you and your friends do not want to miss.
For more information, please visit this website.
2. Savour the world's best beef from Argentina at Prime, Le Meridien Kuala Lumpur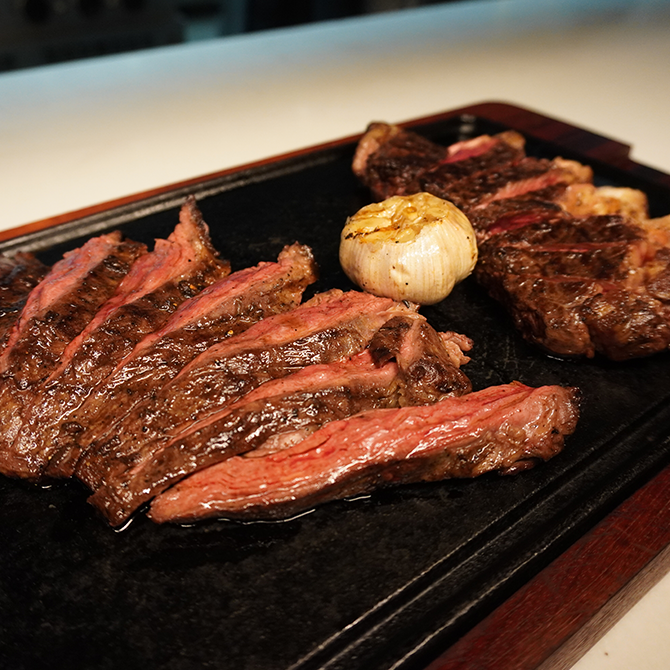 When: Till October 31
Sink your teeth into the most succulent and flavourful beef from Argentina as Prime has extended their a one-month exclusive right to serve one of the world's most recognised and awarded beef brands—the Devesa Argentinian Beef (Azul Natural Beef S.A.)—to the end of October!
Regarded as one of the best steak restaurants in Kuala Lumpur, Prime prides itself on its selection of high quality imported beef and now, Prime has become the only restaurant in Malaysia that can serve Halal-certified Argentinian beef. Now available till October 31, Prime features Argentinian grain-fed, tenderloin, ribeye, sirloin, bavette, and tournedos Rossini steaks, with prices ranging from RM200 to RM280.
For more information or to make a reservation, contact 03 2263 7434, email [email protected], or visit their Instagram.
3. Get your creative side out with Tipsy Painting by RexKL
When: 7pm – 10pm, every Friday and Saturday in September
Sip on a glass of wine while participating in a fun and relaxing painting session with friends. Held at RexKL, the boozy evening activity is priced at RM150 per person, which includes a glass of wine and all the materials you would need to create your masterpiece! Additional wine and non-alcoholic drinks are to be purchased at the bar.
To sign up for the session or for more information, visit this website.
4. Indulge in a Brunch at Curate, Four Seasons Kuala Lumpur
When: Sundays, 12pm-4pm
Be swept away into a world of flavours, bubbles and magic at Curate as the restaurant offers two delicious brunch menus, featuring dishes like beef carpaccio tataki, fried chicken and waffles, wagyu meatballs, pandan churros, and more! It's the perfect way to spend time with family and loved ones.
Price
Menu A – RM188 per person
Menu B – RM248 per person
For more information, contact 03 2382 8630 or visit this website.
5. Check out the Traders Market at The Linc Kuala Lumpur
Date: 11 – 13 September, Fri-Sun
Time: 11am – 7pm
Where: Centre Courtyard, Level 1
Featuring a curated selection of local artisans and homegrown brands, the Traders Market will be filled with yummy treats and handcrafted trinkets!
For more information, contact 012 365 6856 or email [email protected].
6. Experience the Six Course Atas Journey at The RuMa Hotel KL
When: 6pm – 10pm, daily
Treat yourself to a tantalising six-course dinner hosted at Atas. Featuring an array of elevated dishes presented in a contemporary style, it's an affair for all senses. The restaurant prides itself for using local produce and spices to create a modern Malaysian food experience like no other.
Price: RM228 per person. Top up an additional RM130 per person for wine pairings.
For more information, contact 03 2778 0888 or visit this website.
7. Seniman Kakao's first market, Pasar Pokok