The weekend is coming up and we are back in partial lockdown under the Conditional Movement Control Order (CMCO). Hence, we've rounded up a few things you can do at home that could make it more worthwhile than usual
1. Order in the new Johnnie Walker Aged 15 Years Sherry Finish
Try out the fine taste of Johnnie Walker's new addition to their family of whiskies! Aged for 15 years and finished in sun-baked ex-Sherry oak barrels in southwestern Spain, this whiskey has flavours of candied fruits, dried fruits, and cocoa, lingering with every sip.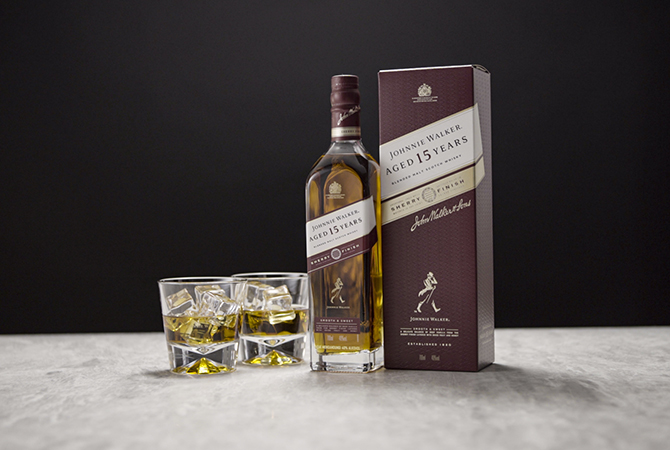 Previously only available in both China and Taiwan, it is now here in Malaysia—made with a blend of the finest 15-year-old single malt whiskies such as Glen Elgin, Cardhu, and Clynelish.
Price: From RM296 to RM315 per 700 millimetre bottle
Available for purchase on Boozeat, Stay Thirsty, Whiskey.my, and at any major supermarket.
2. Fulfil your guilty pleasures with Häagen-Dazs's new chocolatey flavours
Get cosy at night with your next Netflix binge complemented by some indulgent Häagen-Dazs ice cream—specifically their latest flavours, Dark Chocolate Ganache & Almond Ice Cream and Belgian Chocolate & Hazelnut Ice Cream.
Price: RM34.50 per pint | RM10 per mini cup 
3. It's wine o'clock with the Penfolds 2020 Collection 
This year, Penfolds has not only unveiled the stunning Penfolds G4, but also released their 2020 collection—a curated line-up of multi-region and multi-vineyard blends; single-region wines; and a single-vineyard wine, all from Australia. It's a testament to the house style of winemaking and a showcase of refined red wines and complex white wines. Whichever you fancy, you'll be sure to want another glass.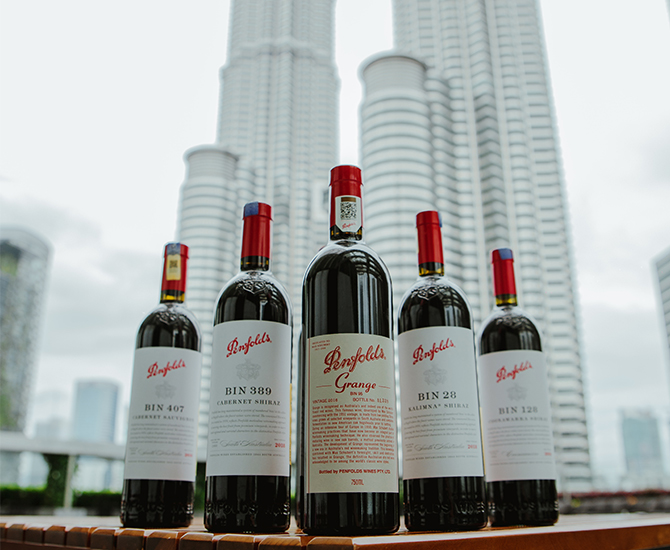 Led by the 66th consecutive release of Grange (2016 Grange), the collection includes the 2018 Bin 128 Coonawarra Shiraz, 2004 Bin 389 Cabernet Shiraz, and 2018 Bin 707 Cabernet Sauvignon. The new releases display red wines of distinctive refinement and cellaring potential. Of course, you should also check out the 2019 release of Bin 311 Chardonnay—one of four white wines in this collection.
Available for purchase at www.penfolds.com.
4. Feel the burn with online classes by  Sharks Muay Thai
When: 7:30pm to 8:30pm, daily
CMCO is no excuse to get lazy, says Sharks Muay Thai! The martial arts gym is back with their virtual Muay Thai classes taught by National Coaching Academy-certified Coach Vincent and Coach Jake. The first class is free and if you get hooked, feel free to enquire with them about membership options.
5. Pick up a new hobby through Domestika 
Instead of sitting around doing nothing, sign up with Domestika and join one of their hundreds of online classes! Led by award-winning professionals, learn how to transform your doodles into art or join one of their woodworking classes. Let CMCO bring out the artist in you!
To sign up, visit this website.
6. Practice some Face Yoga
Keep a youthful look with Koko Hayashi's face yoga! Face yoga is a series of facial exercises that stimulate the muscles, tighten the skin and subsequently reduce the signs of ageing. Even Kim Kardashian is a fan!
Read the full article here.
7. Get spooked with some of Netflix's scariest Asian films and series
In honour of Halloween later this month, we have put together a list of Netflix's scariest Asian films and series. Why wait for October 31? Now is the best time to get started! Featuring movies from Thailand, Indonesia, Korea, and Japan, our list of horror films will leave you haunted.
Check out the full article here.
For last week's list of things to do, click here.