Lifestyle
22 cycles under its belt and America's Next Top Model ends its 12-year run
"Keep on Smizing!"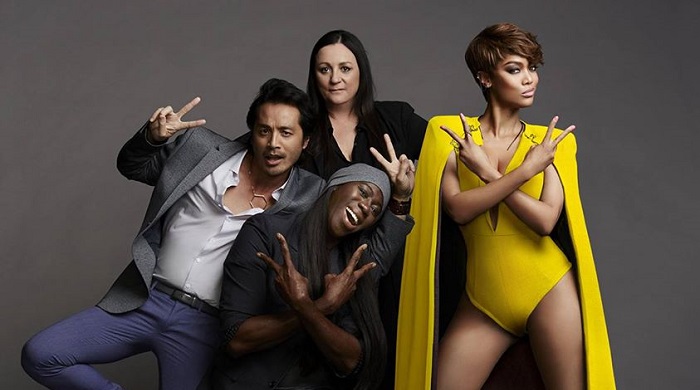 The first reality television show set in the world of fashion, America's Next Top Model (ANTM) had brought to life the possibility of the common girl stumbling upon instant fame, not just as a model but as a television star too. Having premiered in May 2003, viewers and aspiring models alike have since been drawn into the addictive Top Model universe, made only more entertaining via the makeovers, the catfights, the crying, the transformations and of course, the array of creative, far-out fashion editorials.
Now, after 22 cycles – which evolved from your common runway model to models of all shapes and sizes, to petite models as well as male models – co-creator, supermodel and host Tyra Banks has announced that the Top Model chapter has come to a close. "I am SO proud of what Top Model has done," Banks wrote in her announcement on Instagram. "#ANTM brought the intimidating modeling world to the masses. We were the first reality show based in the fashion world. I never thought my little idea would have people everywhere thinking differently about how they take photos. And I never thought we'd do 22 cycles."
It's through ANTM that we didn't just "discover" new personalities and new perceptions towards the modeling industry; we were also introduced to Banks' previously lesser-known multi-talentedness, as the supermodel had created Bankable Productions that produced the series. An infectiously energetic host and a discerning judge alike, Banks also showed off her photography skills as she often got behind the lens for the contestants, to do her own photoshoots during the course of the show.
More importantly when it comes to the contestants, Banks seemed to have an affinity for their humanly flaws, where she often encouraged models to accentuate them and use them to their advantage rather than hide them. "I set out to create a show where Perfect is Boring," she wrote. "So I hope you continue to love your freckles, your moles, your big forehead, your big eyes, your small eyes, your pointy chin, your tiny boobs, your full chest, your ivory or ebony skin (or every colour in between) – the stuff about you that makes you well…you."
Taking to Twitter, Banks noted that the season finale of ANTM cycle 22 will air on her birthday on 4th December.
| | |
| --- | --- |
| SHARE THE STORY | |
| Explore More | |