Although Rolls-Royce dispels the connection to the Wraith—claiming that 80% of the exterior body panels are exclusive to the new model—the Dawn seems to be created to appeal to the same audience as the earlier model—younger buyers that would rather drive their luxury cars than be driven in them. The Mandarin-coloured leather in the car a reflects a more youthful spirit compared to other Roll-Royce models while the sporty edges make it seem (very) slightly less structured. According to Torsten Mueller-Oetvoes, CEO of Rolls-Royce Motor Cars, "Quite simply, it is the sexiest Rolls-Royce ever built."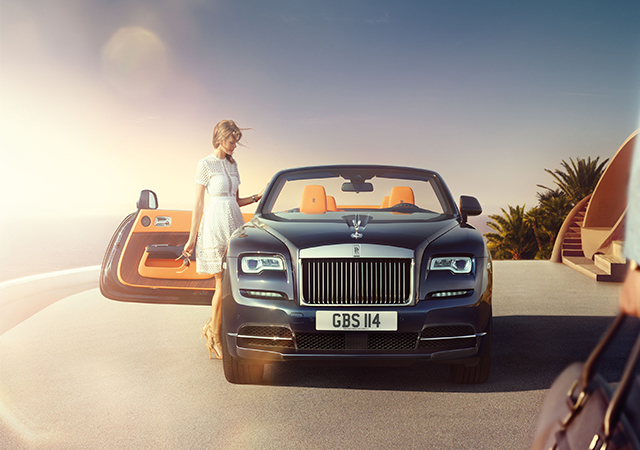 Setting itself apart from other convertibles, the Dawn can seat up to 4 adults comfortably, making it what Rolls-Royce is calling the most social of super-luxury drophead motor cars. Another impressive feature of the Dawn is that it has four doors, which means that passengers will not have to struggle to alight the car. A nice luxury-touch is that the Dawn's doors open from the rear, making it easier to step out of the car in a more elegant way. In the same fashion of Rolls-Royce models, the doors are incredibly sturdy and has substantial stainless steel handles.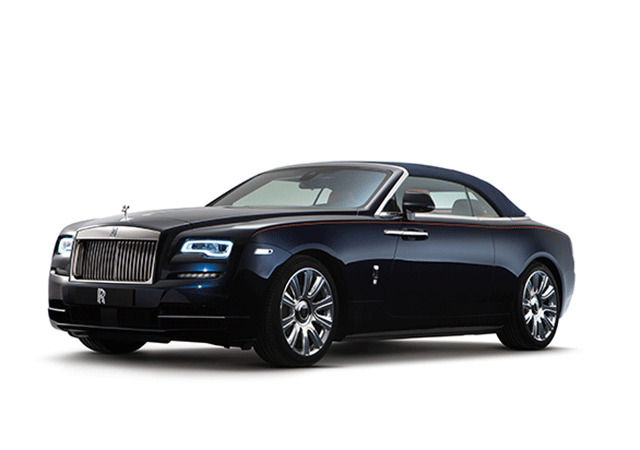 Rolls-Royce achieved an engineering milestone with the Dawn, delivering the silence of a Wraith when the roof of the Dawn is up, which is an incredible impressive feat given that the roof is made out of fabric. The lowering of the roof also delivers in terms of aural pleasure—dubbed "The Silent Ballet" by Rolls-Royce engineers—the Dawn silently folds away ins 20 seconds and can be stowed while driving at speeds up to 30mph.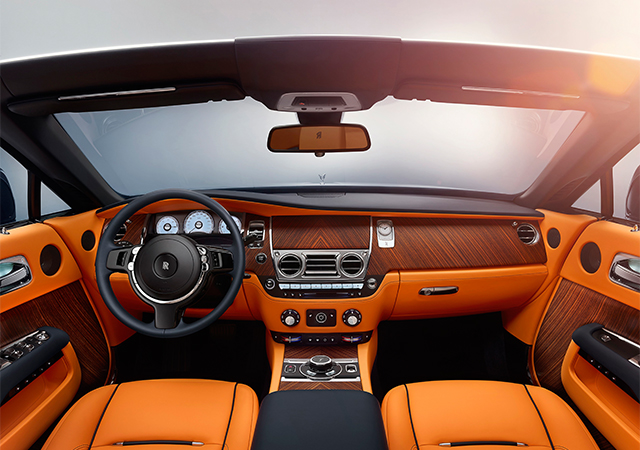 The Rolls-Royce Dawn is a stunning car and looks as beautiful with the roof up as with it down. Although most of us can't agree with the colour scheme of the showcase model—a midnight sapphire exterior paid with a vibrant orange leather interior—that serves as a Dawn metaphor, as with all Roll-Royce motor cars, customers can have their Dawn made in bespoke colours and customised materials in the interior, making it exclusively theirs.
| | |
| --- | --- |
| SHARE THE STORY | |
| Explore More | |