Mercedes-Benz has finally added a coupé version of their C-Class and it's everything that we've been waiting for
I'll say this first: The Mercedes-Benz C-Class Coupé is a looker but then again, design is one of Mercedes-Benz's strong points. From the outside, the car beams of sexiness and elegance from its wide and imposing nose to the curvy rear and matched with ultra sleek frameless doors. And yet, its interior is even more captivating with the special upholstery colour combinations of saddle brown and black and porcelain; and because the front of the car has been made longer than its predecessor, it is considerably roomier for the passengers in the front. Unfortunately, space is not as snug for the two people at the back, especially in terms of leg space. With a curved and shorter rear, trunk space is also slightly compromised. But it's really a give and take as it'll be perfectly fine for short trips and fitting children in the back. 
One immediate design feature that caught my attention when I picked up the C 250 for a first drive was the unique diamond radiator grille at the front and let's just love at first sight exists. But moving on to more important aspects a.k.a the specs, the two-litre four-cylinder petrol engines in the C-Class coupés are not just powerful but efficient. For the C 250, the rated output is at 155kW/211 hp and turbo-powered by the 7G-Tronic Plus 7-speed automatic transmission, but consumes up to 20 per cent less fuel. 
However, while it's generally a smooth ride, the throttle response wasn't as receptive as I expected but that's just my preference because when you consider its other features such as its sportily agile suspension that delivers a high level of comfort with low road roar and tyre vibration, it doesn't make me love the car any less. Fitted with a new 4-link front axle with wheel suspension decoupled from the spring strut, it's able to respond more sensitively to steering movements and in addition, the C 250 also has a sports suspension with tauter spring and damping including Sports Direct-Steer system to pair nicely with the system. Not to mention, the 19-inch AMG multi-spoke alloy wheels are a great support for the coupé as well. 
Of course, with all that power, comes the need for extra security measures for safety and Mercedes-Benz had the right balance for it. Using intelligent lightweight construction with a higher proportion of aluminium, the coupé is lighter than its predecessor yet the body is much stiffer and stronger because of the use of high-strength materials. This helps with not just the driving dynamics and noise levels, but also crash safety.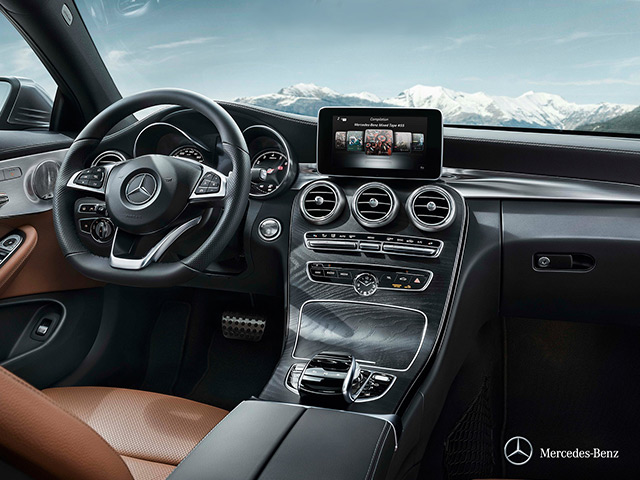 Technology-wise, it pretty much has the same incredible intelligence as the A-Class and everything is easy with just a touch of a button or two. You can determine the driving characteristics-I mostly used 'Comfort' mode which is great for the hustling traffic in town and 'Sport' mode was great when I was cruising along the highway to Seremban-and there is a host of safety and assistance systems to choose from. In short, it's the car that lets you have all the control and this doesn't limit to just the speed, but also the seats (I love how it can save up to three seating positions in its memory for easy convenience when switching drivers) and the steering wheel position.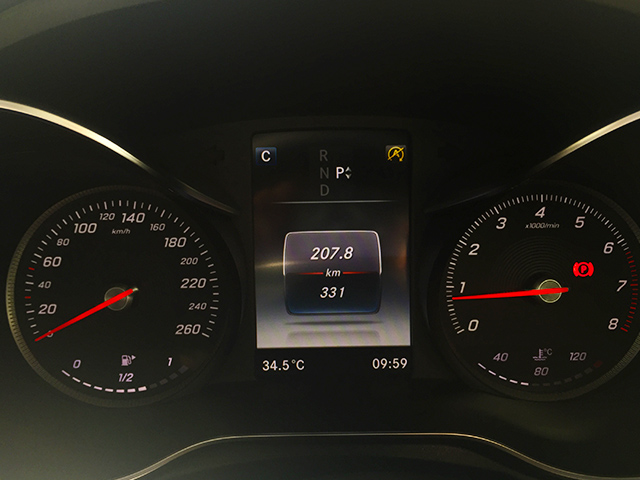 There's much to love about the all-new Mercedes-Benz C-Class except for a few minor hiccups but otherwise, it has been worth the wait. It excels in design, technology and safety, making it a comfortable, driving experience. Basically, you can tell that a lot of thought has been put into delivering a C-Class Coupé worthy of its name. 
More information about the prices will be updated after the launch today. 
Related stories:
Mercedes-Benz Malaysia presents the Dream Cars collection
Mercedes-Benz Malaysia launches a premium SUV range
3D2N Road trip: This is one for the adrenaline junkies