It's technically not practical to drive a sports car in town from day to day. Hence, Porsche introduced Panamera, the brand's offering of a luxury four-door sedan for everyday use but instilled with the performance of a sports car. And now the second-generation Panamera has arrived in Malaysia—an upgrade that was a long time coming considering it made its debut in 2009. But fans will not be disappointed since almost everything about the luxury saloon is brand new and darn impressive.
The exterior's design: Packs quite an impact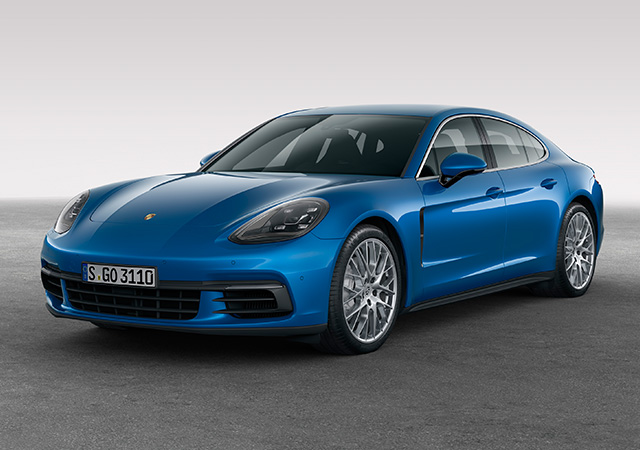 For starters, the second-gen Panamera is one chiselled, suave, good-looking gentleman—almost like a Patrick Dempsey (I'm using this reference because they showed a video of him sharing stories about courage which links back to the vision of the new Panamera) (fun fact: Did you know he's a race car driver?). Anyway, the car now looks much lower (but is actually taller than its predecessor), wider and longer with all the fine details of a sports car such as the sleek roof line that drops 20mm lower at the rear (and yet a comfortable headroom space is maintained for the back passengers). The new side body—think bonnet, boot, roof and wings—is made entirely of aluminium but that doesn't make this coupe any lighter.
The interior: Business class luxury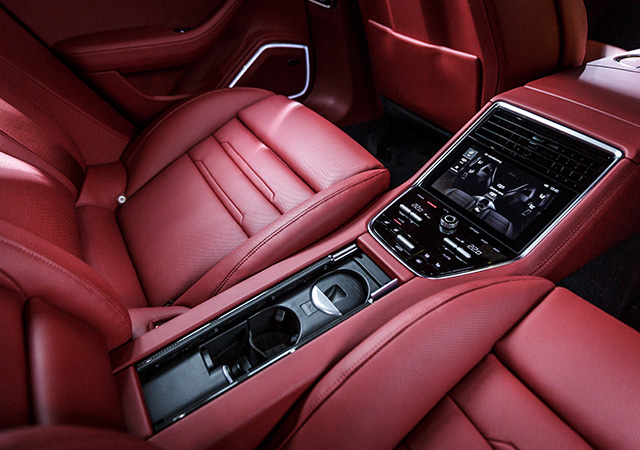 The new Panamera is fitted with four business class seats and my personal favourite, massage seats. For the first time, everyone in the car won't mind sitting through a traffic jam in Malaysia (we've all been there). It also comes with an ioniser and a 3D high-end sound system from Burmester.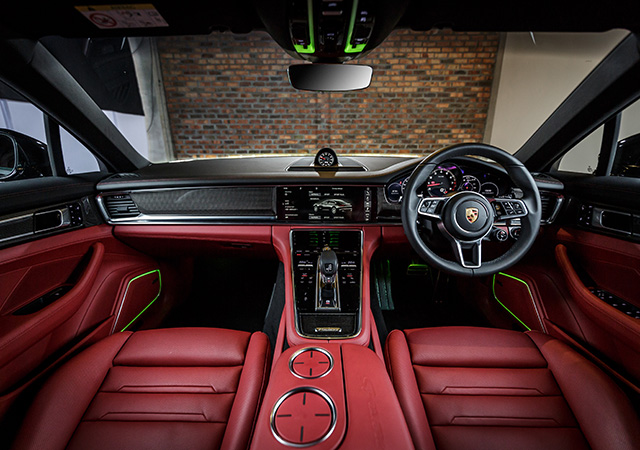 Say goodbye to the classic hard keys as most of the usual areas have been replaced with touch-sensitive surfaces for both the driver and passengers in both the front and rear. The most noticeable one being the 12.3-inch touchscreen of the next-gen Porsche Communication Management (PCM) system that dominates the gear shift console between the driver and front passenger. Its interface is so easy to use that it's almost as if a large tablet or smartphone had been adapted to control the car. Drivers, however, will appreciate the new Porsche Advanced Cockpit which includes two 7-inch displays that are placed directly in the driver's line of sight for ideal ergonomics.
The engine and all its works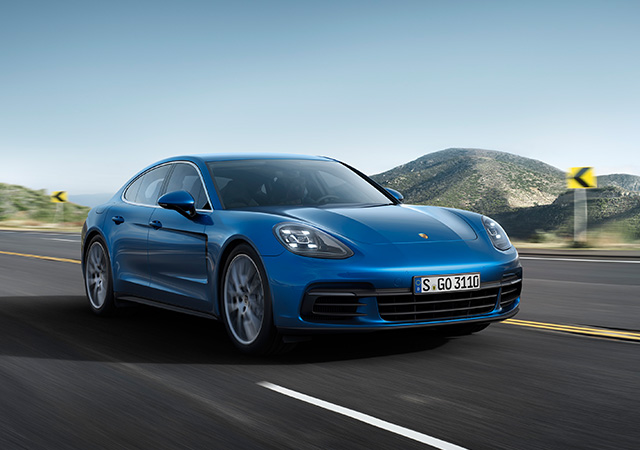 Even the engine and its transmissions have been redesigned. The V6 and V8 turbo engines of the Panamera are now more powerful yet significantly more fuel-efficient with lower emissions. Here are the numbers.
The 2.9-litre V6 biturbo engine of the Panamera 4S can deliver a maximum power of 324 kW/440 hp at 5,650 rpm and 550 Nm from 1,750 to 5,500 rpm. It's capable of going from 0-100km/h in just 4.4 seconds with the new six-cylinder engine that is equipped with petrol direct-injection injectors in the combustion chamber. The result: optimal combustion, maximum efficiency (it can save fuel up to 11 per cent more than the first-gen Panamera 4S), a very good engine response and a beautiful full-bodied sound.
The base Panamera, on the other hand, comes with a 3.0-litre turbocharged V6 that can produce 330 hp between 5,400 and 6,400 rpm, and is able to accelerate 0-100km/h in 5.5 seconds.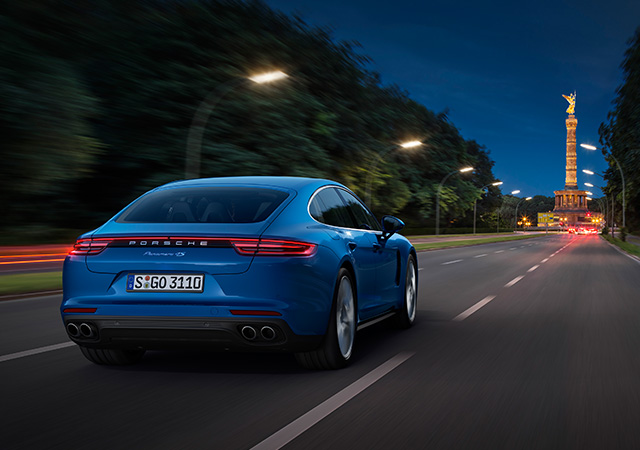 Both models are equipped with a new eight-speed Porsche dual-clutch transmission. Despite the powerful performance akin to a sports car, the new Panamera ensures the cruising comfort of a luxury saloon in part thanks to the adaptive air suspension with new three-chamber technology as well as the integrated 4D Chassis Control system which analyses and synchronises the classic systems in real time according to the road. Brake performance has also been improved and drivers can enjoy the feel of handling a sports car with the addition of rear axle steering.
The retail base price for the new Panamera and Panamera 4S in Malaysia starts from RM890,000 and RM1,100,000 respectively (includes all applicable duties except registration fee, road tax and insurance).
All cars sold via Sime Darby Auto Performance come with a four-year warranty and free maintenance package. For more info, visit their website.
| | |
| --- | --- |
| SHARE THE STORY | |
| Explore More | |