Taking the driver experience to the next level with a state-of-the-art Mercedes-Benz User Experience infotainment system
It was only a matter of time before the voice control technology that has become the norm for mobile phones and smart home devices caught up with the motoring world. The next generation user experience arrives in Malaysia with the all-new Mercedes-Benz A-Class, the premium hatchback you've been waiting for with a dynamic, sporty design and the innovative Mercedes-Benz User Experience (MBUX) infotainment system. The fourth generation A-Class is available in two variants: Mercedes-Benz A 200 Progressive Line and A 250 AMG Line. 
"The new Mercedes-Benz A-Class marks a new episode on a revolutionary journey into the digital era of the automobile," says Mark Raine, Vice President of Sales and Marketing at Mercedes-Benz Malaysia. "This gadget-like car redefines functionalities with an intuitive approach and underlining the lifestyle element makes it the ultimate must-have item".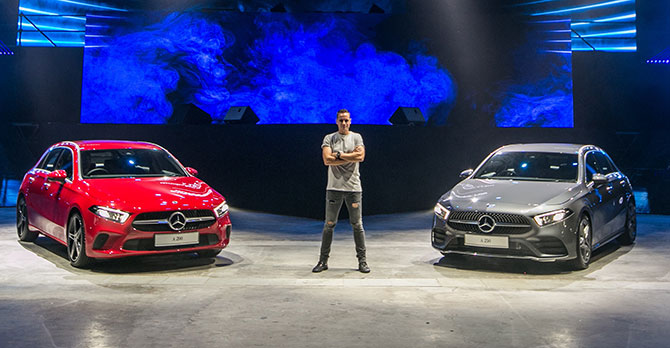 A step up in size compared to its predecessor, the length is accentuated, giving it a sleeker, more sophisticated aesthetic — a testament to Mercedes-Benz's Sensual Purity design language. On the inside, the A-Class sports an impressive fully digital dashboard with touchscreen functions and intelligent voice control. Simple activate the system by the words, "Hey Mercedes", then you'll be able to input your destination, make phone calls, select music, as well as climate control and lighting. The new models also see Mercedes-Benz's Keyless-Go function makes its debut in the A-Class line.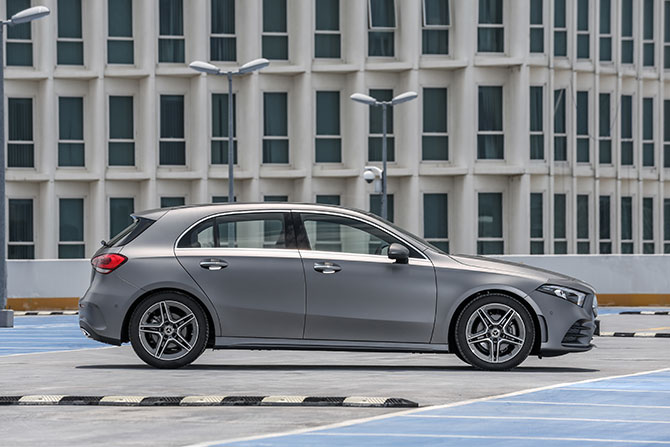 Under the bonnet, the new A 200 Progressive Line is powered by a 1.3litre inline turbocharged 4-cylinder petrol engine, with the ability to accelerate from 1 to 100km/h in 8 seconds. The A 250 AMG Line is equipped with a 2.0-litre turbocharged 4-cylinder petrol engine, going from 0 to 100km/h in 6.2 seconds.
The Mercedes-Benz A 200 Progressive Line and A 250 AMG Line are priced at RM227,888 and RM263,888 respectively.