Lifestyle
New C-Class: Noteworthy features and upgrades to Mercedes-Benz's most popular model
Your personal universe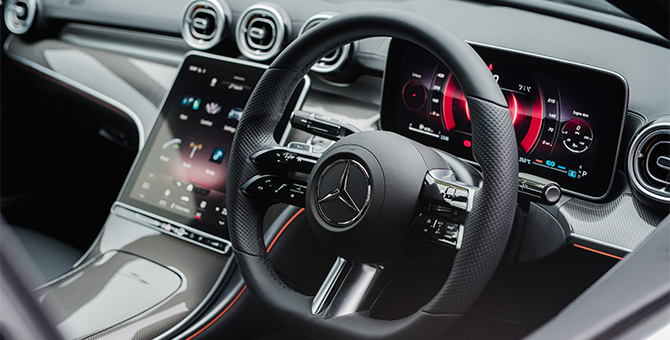 The C-Class is so prevalent on Malaysian roads, it needs almost no introduction. Mercedes-Benz's bestselling series to date, over 10.5 million vehicles have been delivered globally. Therefore, it's no surprise that the new C-Class has generated considerable buzz.
Rumour has it that the first batch of vehicles had sold out ahead of the 25 February launch, which Michael Jopp, Vice President of the Sales and Marketing of Passenger Cars at Mercedes-Benz Malaysia, was unable to confirm at the time of launch. However, Jopp was confident that given the C-Class' excellent sales record, the vehicles are expected to move very quickly.
---
"Our customers love this vehicle as we continue to define the standards of comfort and innovation in the premium mid-size sedan segment. With the new C-Class, our designers have been tasked to develop a car that combines human-centred innovations with sporty and modern design. Today, we are convinced that we have succeeded in delivering a car where design meets luxury and technology."—Sagree Sardien, President and CEO of Mercedes-Benz Malaysia
---
Owners of the new C-Class can expect cutting-edge innovations alongside a sporty exterior, comfortable spaciousness in the rear, futuristic interior ambience, and high-quality workmanship. Want to seal the deal? It's available as a CBU unit in two variants: the C 200 Avantgarde Line (priced at RM288, 334), and the C 300 AMG Line (priced at RM330, 681).
Below, we break down what sets the new C-Class apart from its predecessors:
Design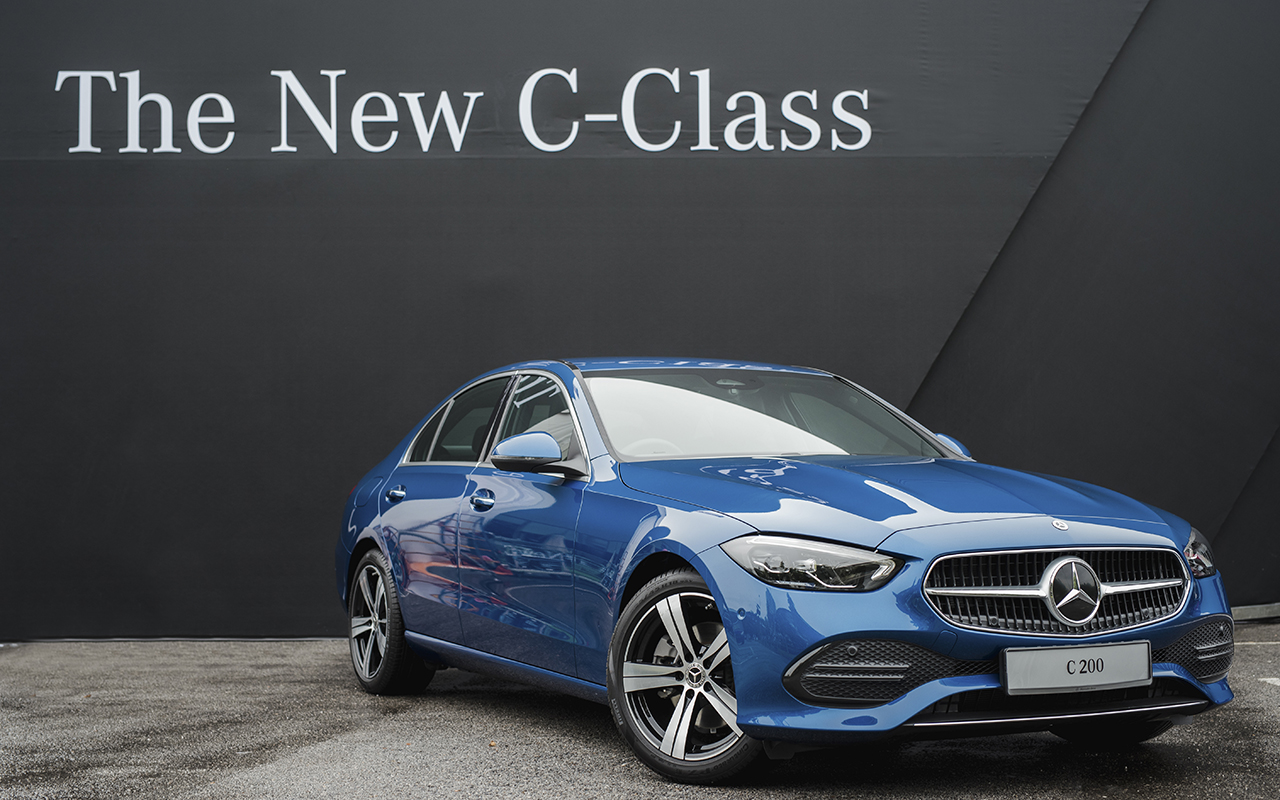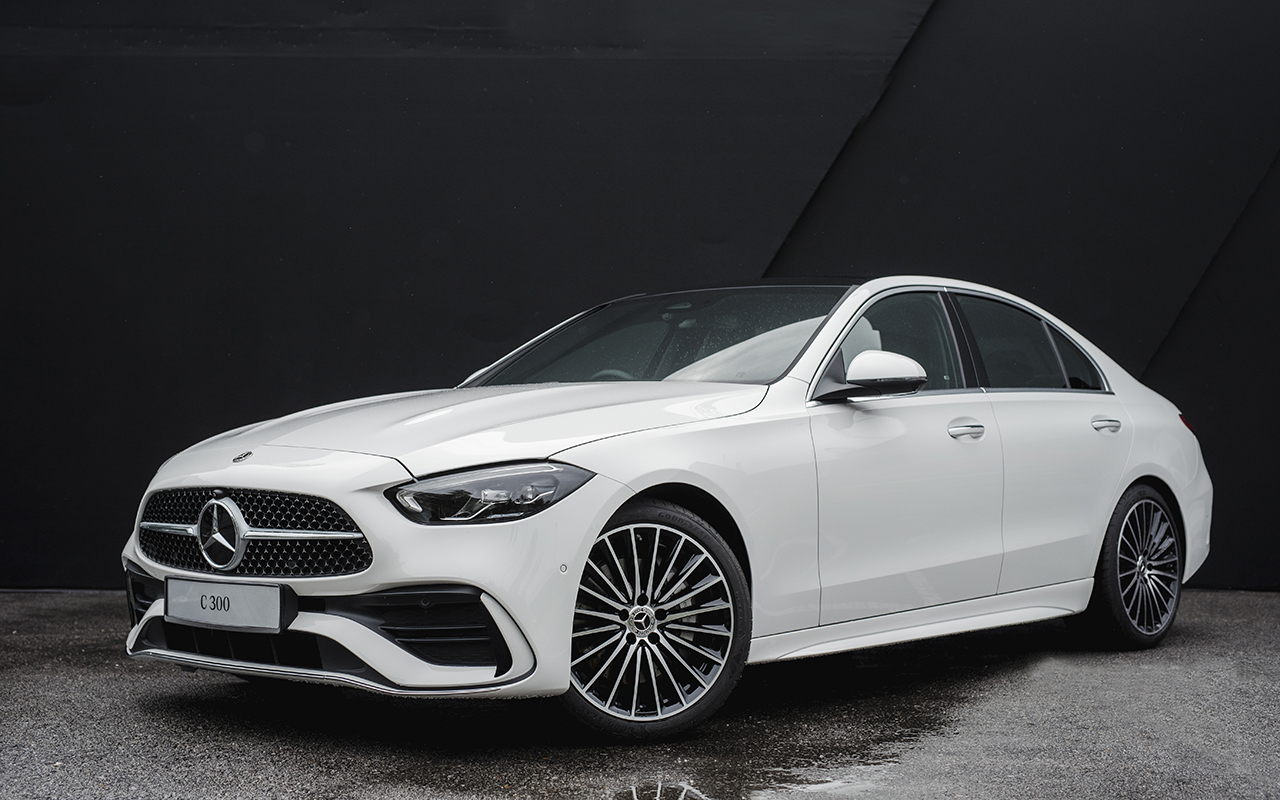 The new C-Class's combination of short front overhang, long wheelbase and rear overhang gives it a sporty look that's recognisably modern. Power domes on the bonnet further accentuate this forward motion into the future. The windscreen and passenger cell have been moved to the rear in what's known as the "cab-backward design"—a detail in line with today's notions of modern luxury.
Exterior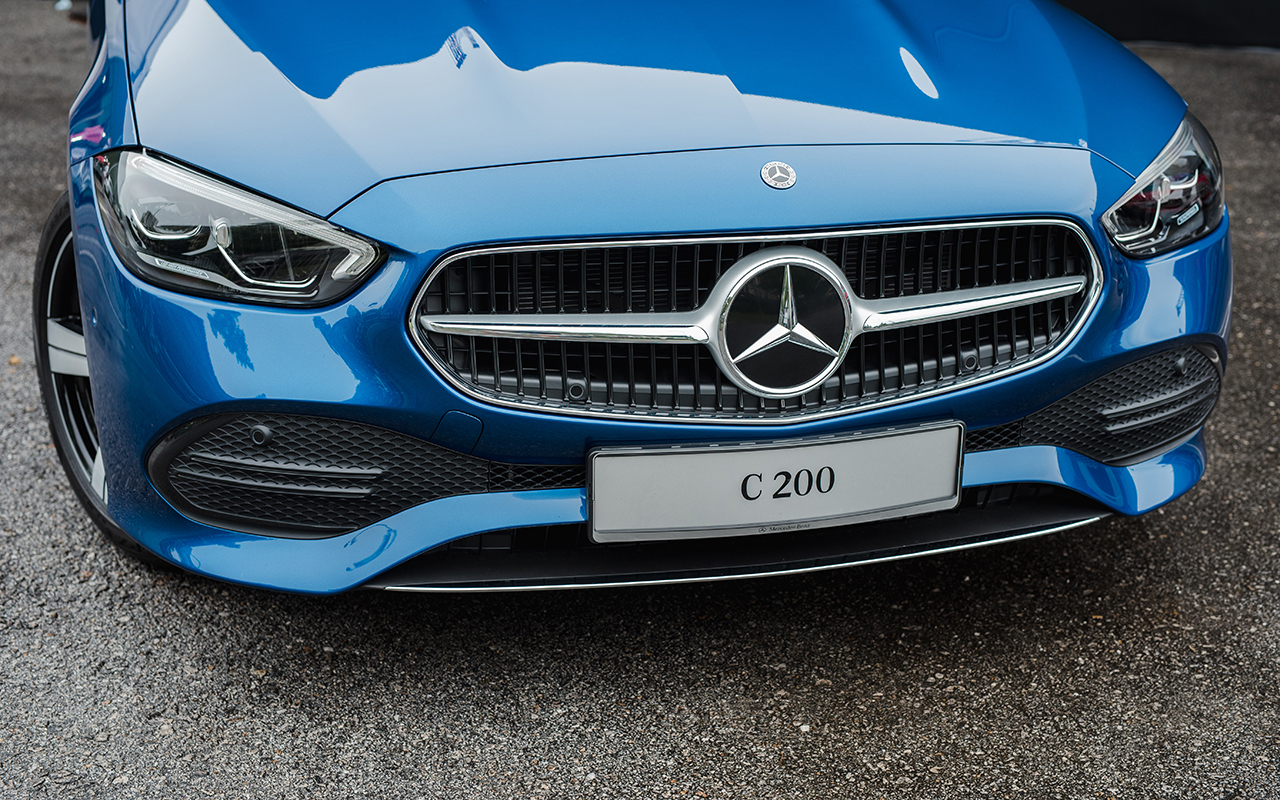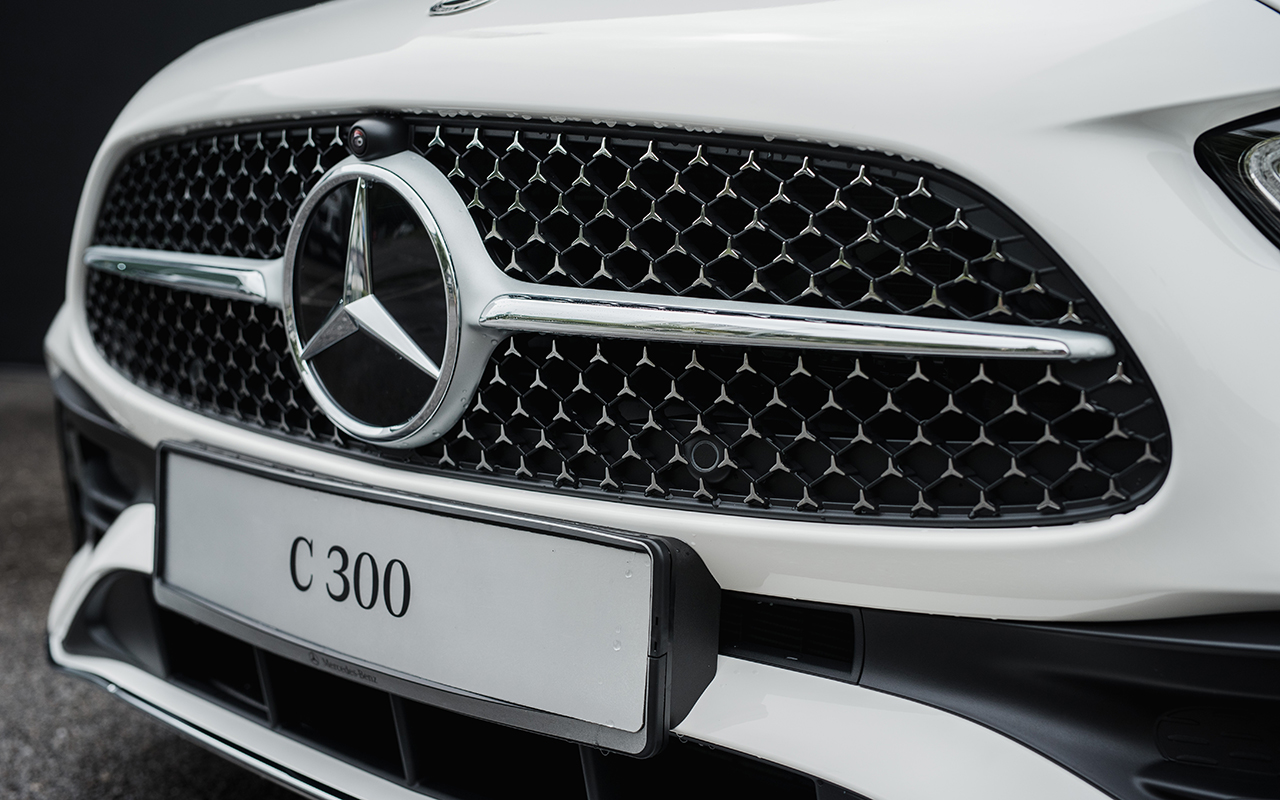 Designers of the new C-Class have kept lines to a minimum, giving the C 200 and C 300 a sleeker and more sensual silhouette. When viewed from the side, the vehicle's elaborately sculptured surfaces create attractively unique light effects. Mercedez-Benz's hallmark grille and central star make an appearance in both models, though there are some differences in the grille's design and character to distinguish the C 200 from the C300.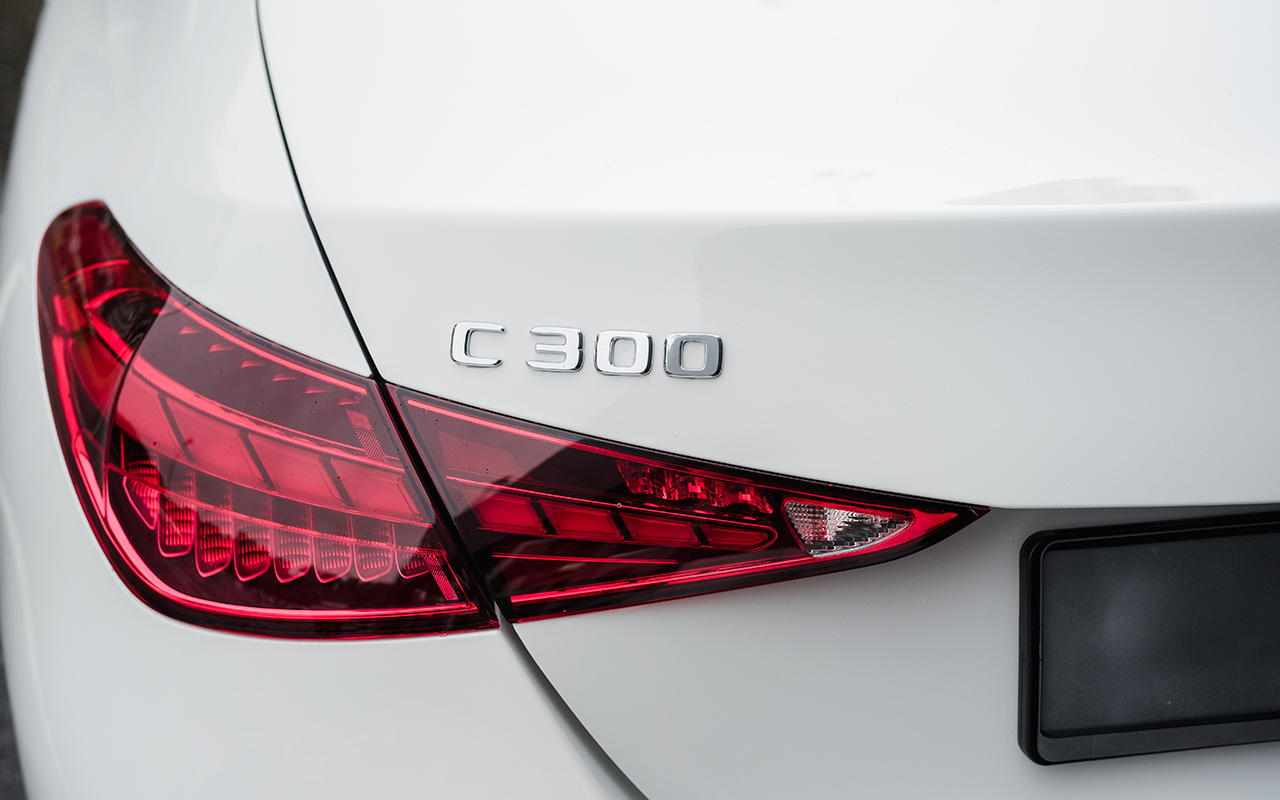 The rear is likewise typical of a Mercedes-Benz sedan, with the tail lamps bearing an unmistakable day and night appearance. For the first time, however, the lamps in the C-Class sport a two-piece design, with the light functions divided between the side wall and boot lid. The silver-grey, diamond-pattern trim in their precisely configured interiors also showcases high attention to detail and quality.
Interior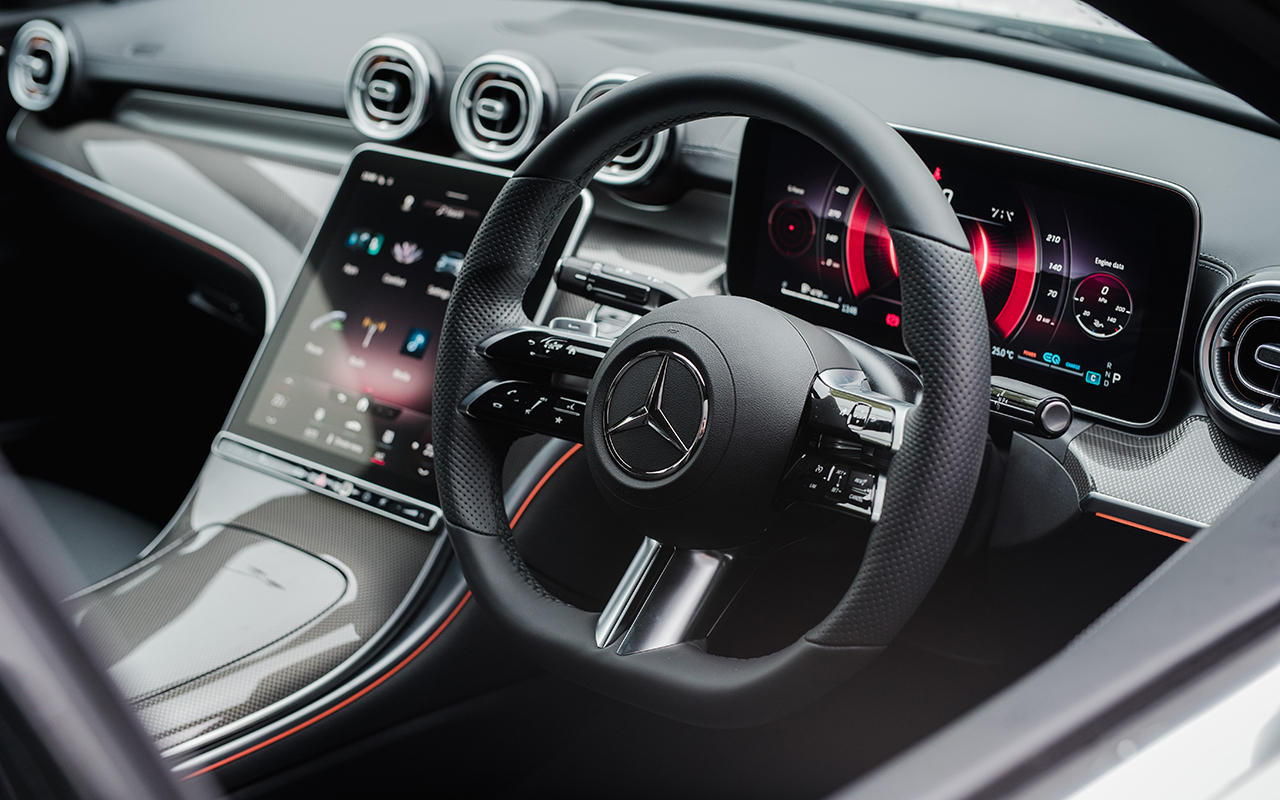 The seamless, wing-like dashboard has flattened round vents that bring to mind aircraft engineering. This and the central display are slightly tilted towards the driver by six degrees, putting you closer to the high-resolution 12.3" free-standing driver display. It's also a touchscreen, letting you control the vehicle's functions easily. Particularly noteworthy is the fingerprint scanner ergonomically located below it, which will identify you quickly while granting you more security than entering a pin.
Framing both ends of the dashboard are the modern door panels with an integrated armrest that switch between a vertical and horizontal orientation. Other highlights are the metallic high-tech element at the front section and the floating control cluster.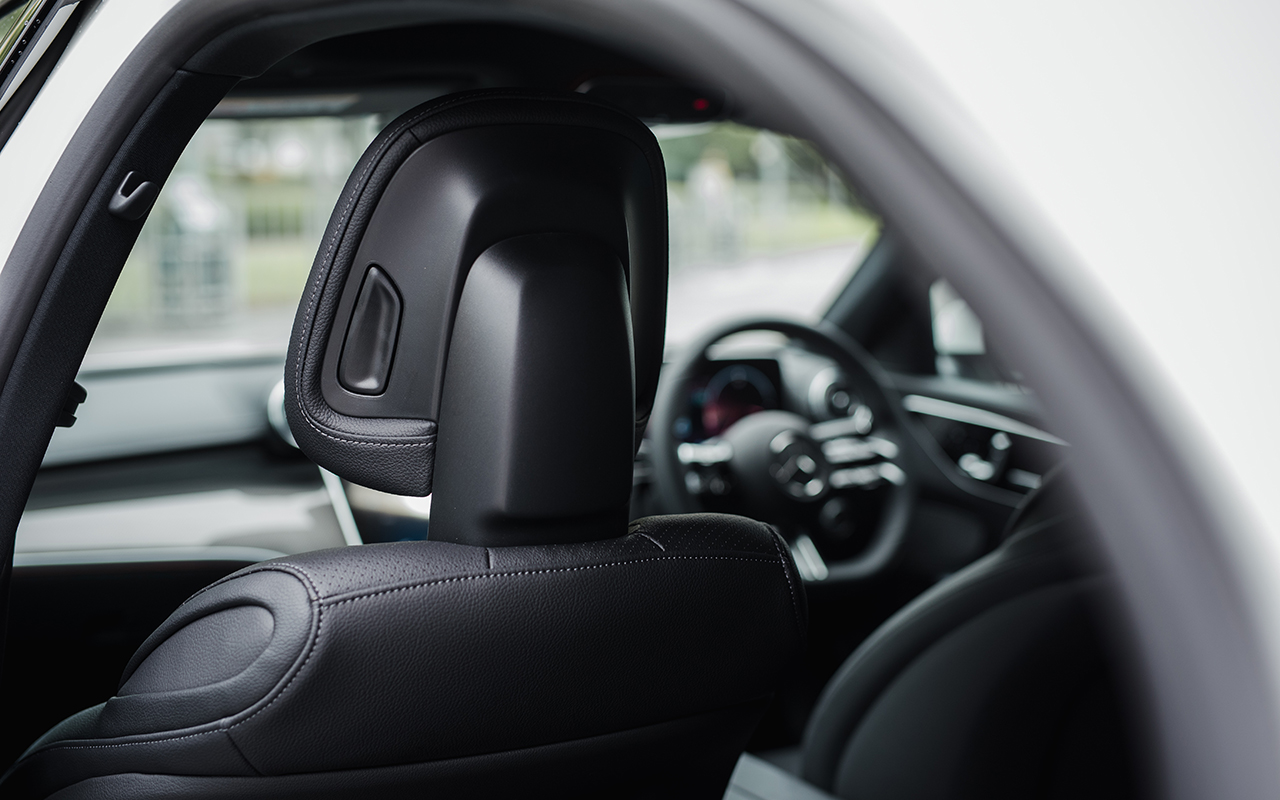 As for the seats of the C-Class, they aren't just comfy but good-looking too, using layers and enveloping surfaces to create a visual impression of lightness. These go perfectly with the ambient lighting featuring optical fibres. For added elegance, you can also opt to have your C-Class kitted out with a dashboard covered with man-made leather and nappa-look beltlines.
User experience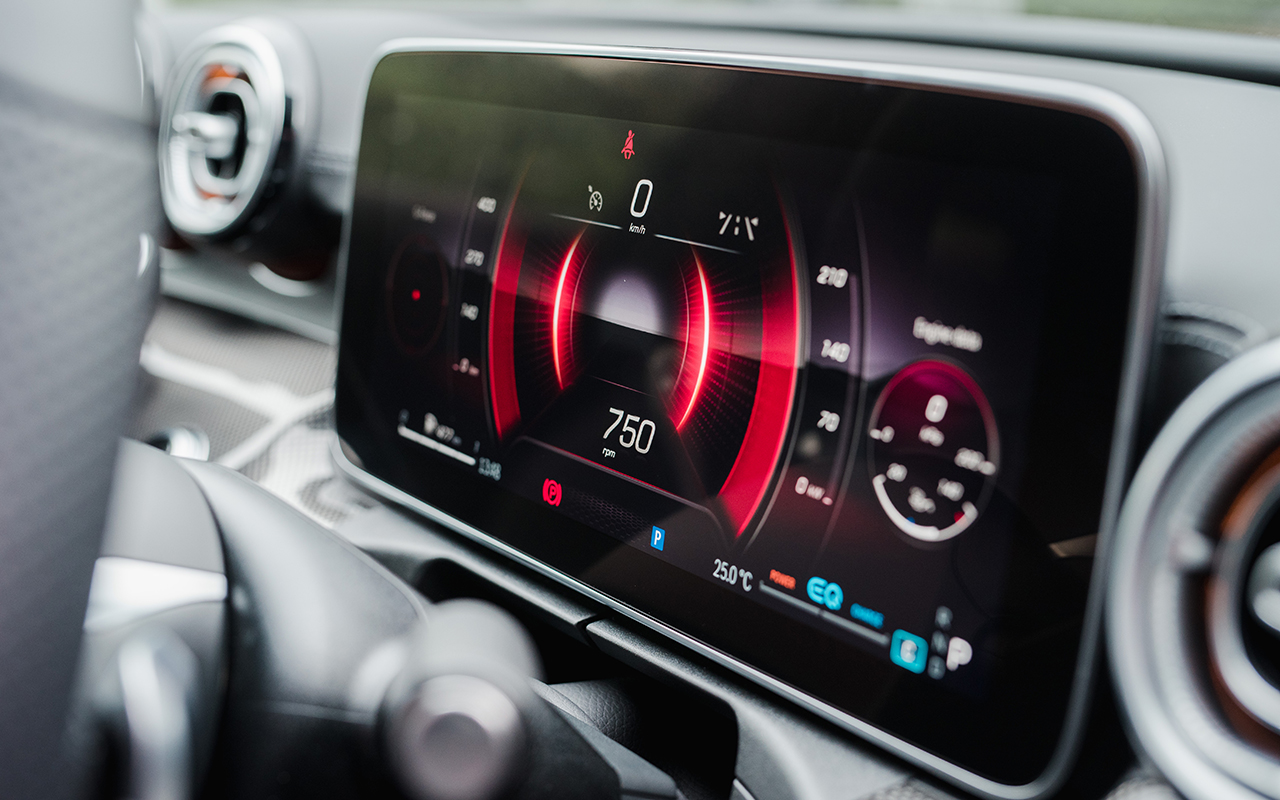 Following its introduction in the latest S-Class, the second generation of the Mercedes-Benz User Experience (MBUX) is now available in the C-Class. This makes the C-Class more digital, with great strides in both the hardware and software. For example, brilliant images on the LCD screens make it easy to control vehicle and comfort functions. Information is also presented in a clearly structured way to minimize distractions, while full-screen navigation provides you with the best possible guidance to your destination.
To suit your needs, the driver display and media display screens can be individualized with three display styles (Discreet, Sporty, and Classic) as well as three modes (Navigation, Assistance, Service). We especially like the Sporty style, where red is the predominant colour—there's a dynamism to it that's bound to make you feel, if even for a bit, that you're living on the fast lane.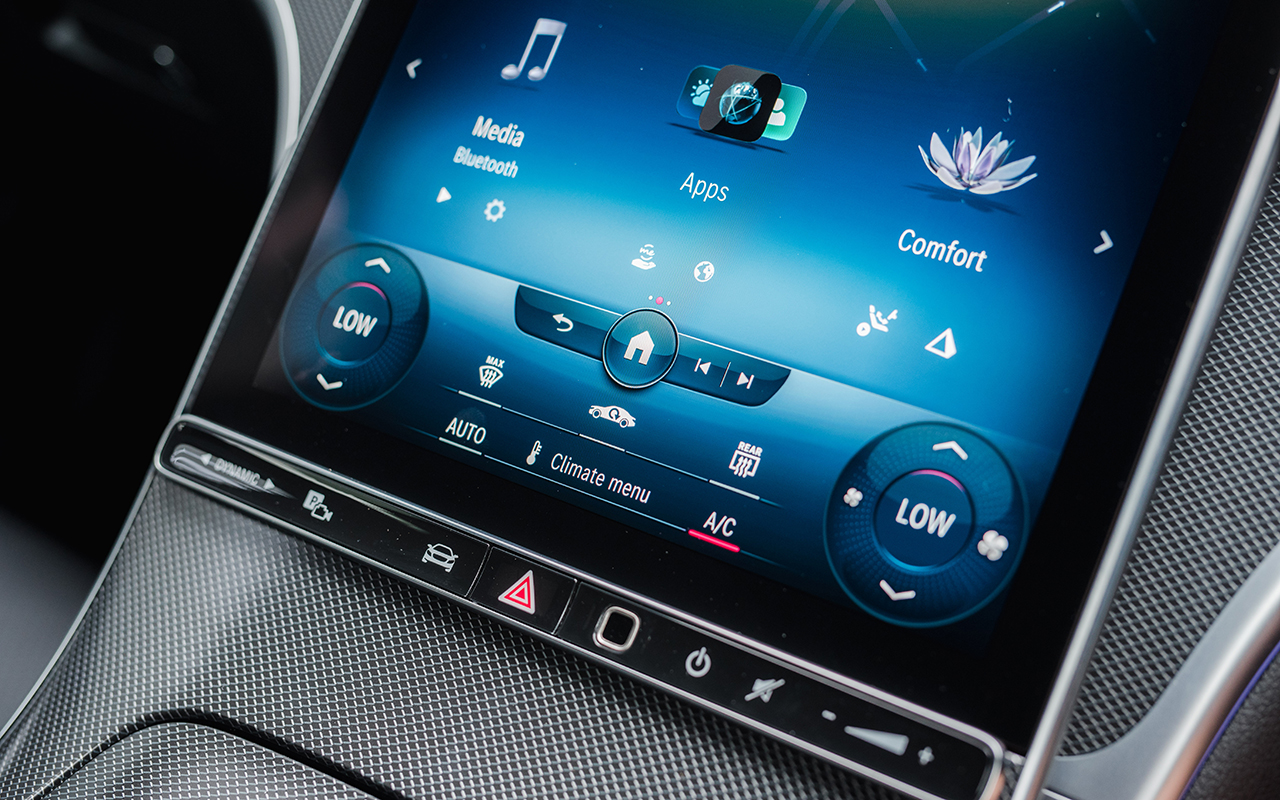 If you've gotten used to having voice assistant on your drive, you'll be pleased to know that "Hey Mercedes" is now more interactive and has additional learning capabilities that can be activated through the Mercedes me App. It can guide you by explaining your vehicle's functions, connecting a smartphone via Bluetooth, and telling you where your first-aid kit is. It's so advanced, you can even perform certain fuctions without having to say "Hey Mercedes", such as answering a phone call.
That's not all, however. Given how congested our roads get during rush hour, listening to mood-lifting music makes long commutes more bearable. With the integration of Spotify and Apple Music into the MBUX infotainment system, it's easier than before to access your favourite playlists and discover new tunes.
You'll have less to worry about too when driving with the inclusion of augmented video in the Malaysian configurations of the C-Class. Virtual objects, information and markers are superimposed on the video image on the central display. These include directional arrows and lane-change recommendations, which are super-handy for weaving through urban areas safely.
Below the hood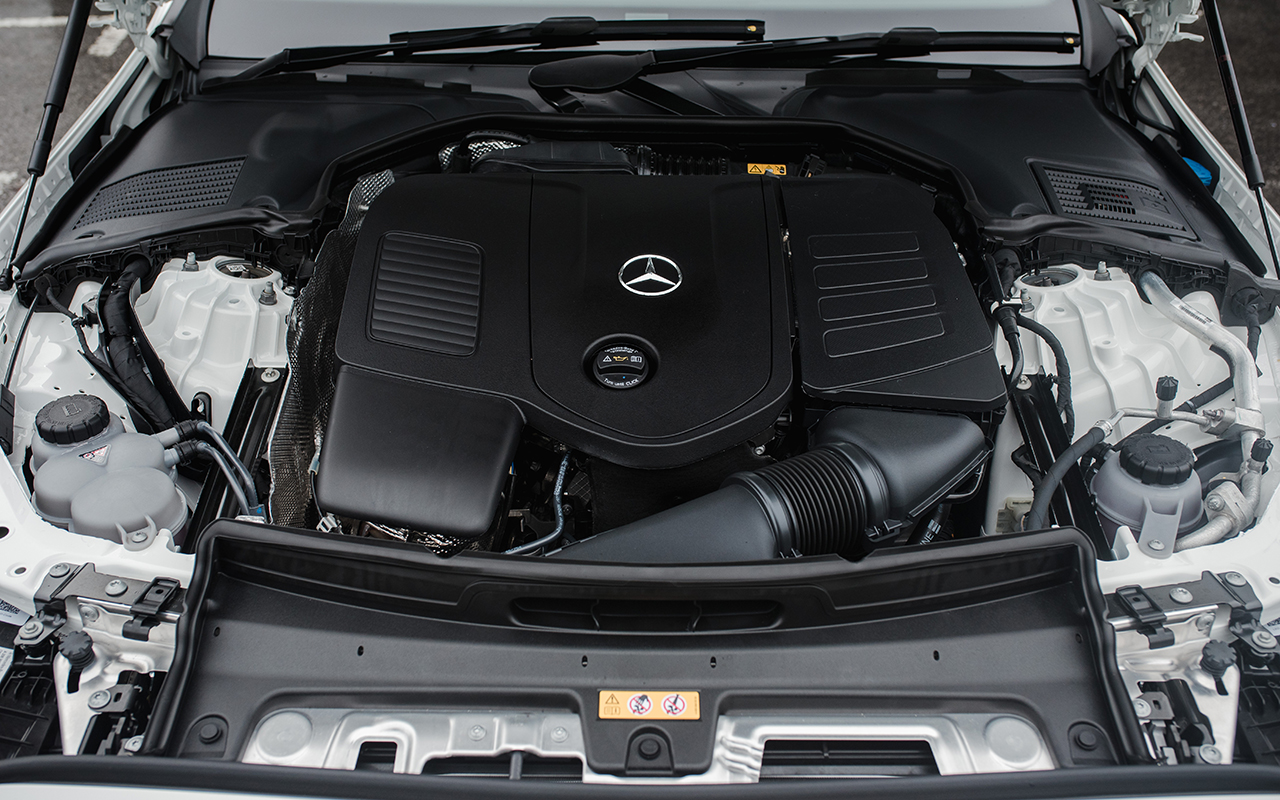 In a boost to sustainability, the new C-Class sets new standards in efficiency thanks to systematic electrification and intelligent downsizing. The four-cylinder petrol engine with second-generation ISG enables gliding, boosting or energy recovery for significant fuel savings. The engines also start very quickly and comfortably, so you'll barely notice the start/stop function.
For the first time, Mercedes-Benz has combined all the innovations of the modular engine family of four and six-cylinder petrol and diesel units in a single engine. Another completely new feature is the segment charger with flow connection, which improves upon the twin-scroll technology for more instantaneous response. This newly developed segment turbocharger is made possible due to a collaboration between the Mercedes-Benz turbocharger developers and the Mercedes-AMG Petronas Formula 1 team. In the C 300, output can be increased by up to 20 kW overboost.
To complement the ISG, the 9G-Tronic transmission was specially developed for installation in all C-Class models. Besides increased computing power, the number of electric interfaces has been drastically reduced and the weight of the transmission controls have been cut by 30 per cent compared to the previous C-Class.
---
For more information, visit the Virtual Showroom today and request a quote from your preferred dealer. Mercedes-Benz Financial tailored packages are available to ensure you get the most ideal finance and insurance solution for your Mercedes-Benz C-Class.
Click here for more motoring tips and updates.
| | |
| --- | --- |
| SHARE THE STORY | |
| Explore More | |