The new 2020 Lexus UX celebrates the full glory and enigma of womanhood—but how and why?
Diane Mariechild, author of Mother Wit and Inner Dance, once said: "A woman is the full circle. Within her is the power to create, nurture, and transform". Society has come a long way with the fights and struggles for the rights of women all over the world. Margaret Thatcher, Gloria Steinem, Mother Teresa, Oprah Winfrey, Katherine Johnson, Marie Curie, Junko Tabei, Malala Yousafzai, and Latheefa Koya (the first-ever female chief of the Malaysian Anti-Corruption Commission) are just some of the women who have had major impacts, whether for their communities or on a global stage.
International Women's Day comes every 8 March and it celebrates the achievements made by women, the fact that there's no end to what a woman can do, and how women should have of equal rights to men. One entity that's doing its part is Lexus with the 2020 UX. Available in a series of models—UX 200, Luxury and F Sport versions of both—the crossover is a head-turner. But, what does it have to do with women empowerment?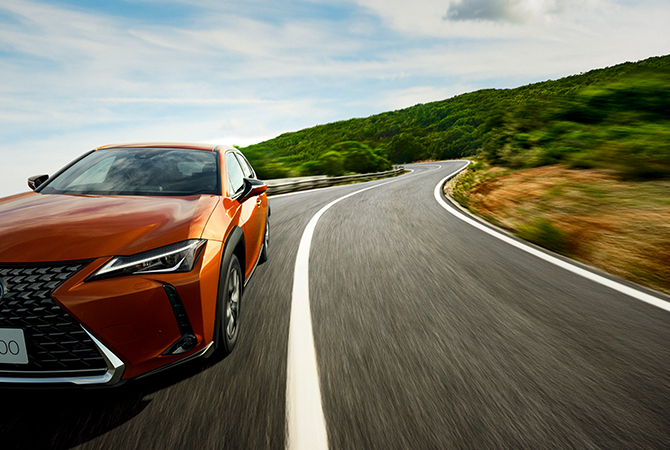 The reasons are simple and plenty. The Lexus UX 200 is a symbol of women empowerment because:
1. The 2020 Lexus UX project is spearheaded by Chika Kako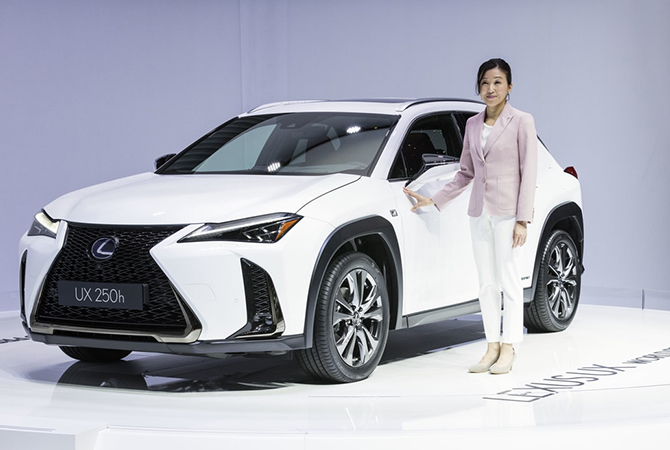 Who is Chika Kako? She is Lexus's first-ever female Chief Engineer as well as executive vice president. One of the most inspirational figures in the automotive industry, Chika Kako's mission with the new Lexus UX is for it to be different. The Japanese icon's approach to designing the UX is to be unconventional. She wanted a SUV that did not conform to the established look. Instead, Chika Kako opted to create a crossover that's compact, strong, dynamic, and stylish.
One major distinction with Chika Kako's version of the Lexus UX is the elimination of the traditional boundaries between exterior and interior design. Inspired by Japanese architecture "Engawa", a prominent characteristic is the wide horizon and excellent front visibility. On the inside, it's easy to notice Sashiko, a quilting technique used in martial arts uniforms to improve material strength and durability. The concept is apparent with the cabin's high quality materials and leather upholstery.
The Lexus UX might be small in size but that's not an issue at all. In fact, Chika Kako has designed the UX to be extremely functional and well-balanced. It's a combination between glamourous, clean, sporty, stable, and safe. The prowess of Chika Kako's leadership and brilliance is highlighted here and reflected in the very essence of the Lexus UX. Therefore, the Lexus UX is the true embodiment of women empowerment, and an inspiration for all—showing how women get things done. And they put 101 per cent (and more) into what they do.
2. The 2020 Lexus UX is powerful and highly-functional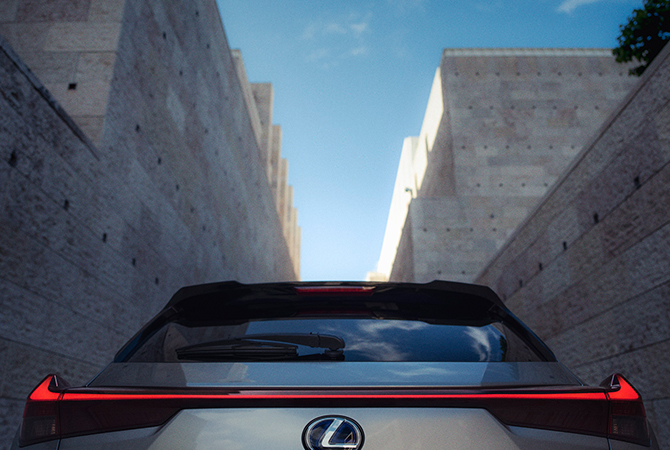 The new decade has arrived and with that, a new wave of understanding and acknowledgment—that women are of utmost importance in society. They always have been. In many ways, they are similar to the 2020 UX; filled with tenacity and power. For example, all UX variants are powered by a two-litre four-cylinder engine—the UX 200 FWD pushes out 169 horsepower and that's the lowest of the lot. The UX has a top speed of 190 kilometres per hour and can go from zero to 100 kilometres per hour in 9.2 seconds.
The traditional and outdated notion that women should stay home is a thing of the past. This is a zeitgeist of change and progress. Women aren't just going out and merely doing the job these days; they break glass ceilings too. The Lexus UX is designed with all types of women in mind. Whether in a power suit or a workout attire, the 2020 UX features an interior that's inspired by the driver. In this context, women. In addition to the heated and ventilated Smooth Leather-trimmed driver's seat, controls are positioned toward the driver. This brilliant move allows the driver to focus on manoeuvring the vehicle easily. Ultimately, this also means that it is now safer to drive to a destination, wherever that might be. High strength aluminium is utilised throughout the vehicle, signalling the immense strength of women from past to present.
Speaking about manoeuvring, the 2020 Lexus UX features a best-in-class 5.2-metre turning radius. Similar to women, the Lexus UX doesn't just turn heads with its looks; its turning is literally top-notch too. Wherever you're headed to, the Lexus UX fights against well-worn streets with specially-tuned suspension. Agility and ride quality are massively enhanced. It is perfect as a city car, whether you're in Kuala Lumpur, Bangkok, Tokyo, Los Angeles, or Stockholm. Smaller than most SUVs, the 2020 Lexus UX is taking on the modern frontier with a highly responsive steering system. Throughout time, women have continued to find ways to strive despite the odds that were stacked against them. The similarity between women's abilities to respond well to world's challenges and the 2020 Lexus UX's unique steering system is uncanny.
3. The 2020 Lexus UX is resilient and made for the future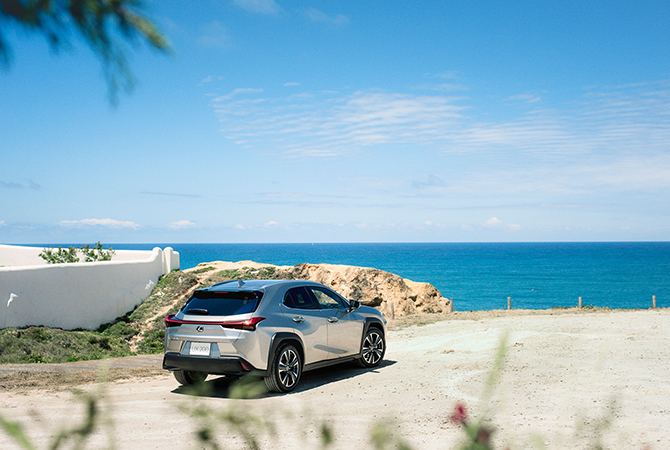 Globally, there's a general consensus: women are indeed the future. Beyonce has emphasised time and time again that girls run the world. This is why the Lexus UX is a symbol of women empowerment. The model is made to last and created to withstand the test of time and adversities. One way to look at this is through its safety system. The Lexus Safety System+ is the most comprehensive standard safety system ever included in a Lexus. It is an integrated set of class-leading standard active safety equipment. For example, Lane Tracing Assist monitors visible lane markings or the path of the preceding vehicle. This helps drivers keep their vehicle centred in the lane by providing steering assistance when the Dynamic Radar Cruise Control with Stop & Go function is enabled.
Next, Adaptive High-Beams System (AHS) add illumination to keep drivers focused on the road. High-beam mode (at default) switches to low beams when the headlamps or tail-lamps of vehicles ahead are detected. In summation, you and other drivers benefit from greater visibility when driving at night. In addition to these two safety features, the UX also comes with Pre-Collision System with Automatic Emergency Braking. One of the most important components to this feature is that it can help automatically brake the vehicle to a stop should it detect a potential frontal collision. Radar and camera capabilities are enhanced for this system to work efficiently.
It's an understatement that women are filled with grit and determination. History has shown this to be very true; with Rosa Parks, with Ambiga Sreenevasan, and with Hillary Clinton among the many fine examples. Women keep things going like the Lexus UX's Vehicle Stability Control. The system detects sideslip of the wheels while cornering as well as control using modulation of engine power and selective application of individual brakes. Driver control, under some adverse conditions, can be improved as the feature works in conjunction with the Anti-lock Braking System and Traction Control.
The 2020 Lexus UX has a rigid body structure that comes with crumple zones. Crumple zones in the front and rear help to dissipate the force of a collision. They are designed to compress at a controlled rate. In short: it vastly helps protect passengers. Another crucial addition to the 2020 UX is the Whiplash Injury Lessening front seat-backs. They are made to push backward to deflect or absorb energy from a rear-end collision.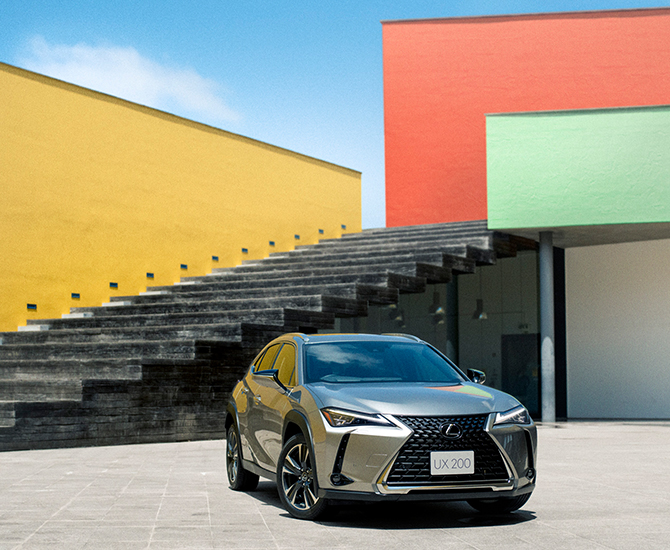 The 2020 Lexus UX is a symbol of women empowerment because it's made for the future. It's  resilient, powerful, highly-functional, and of course, spearheaded by Chika Kako, Lexus International's first ever female Chief Engineer. All these values and characteristics can be used to define the women from yesteryears and the women of today; and it will continue to be used to describe the leaders of the future. This is a zeitgeist of progress and there are two entities leading the way—the 2020 Lexus UX and women, of course. While this is the smallest crossover in the Japanese luxury carmaker's portfolio, the 2020 Lexus UX has what it takes to get you to where you want to go in glorious style. What a way to celebrate International Women's Day!
The 2020 Lexus UX will be available from RM243,888 in the following colours: Sonic Quartz, Platinum Silver Metallic, Amber Crystal Shine, Sonic Titanium, Graphite Black Glass Flake, Madder Red, Blazing Carnelian, Terrane Khaki, and Celestial Blue.
The All-New Lexus UX 200 will be available at all Lexus Centres in Malaysia today! Lexus UX is offered in there variants: the UX 200 Urban, UX 200 Luxury, and the UX 200 F-Sport. The 2020 UX also comes with a comprehensive warranty of five years with unlimited mileage for your peace of mind.
For more information on the 2020 Lexus UX, visit this website.