Lifestyle
3 Electric motorcycle launches to know about in 2023
Bikes of the future
Featured images: BMW Motorrad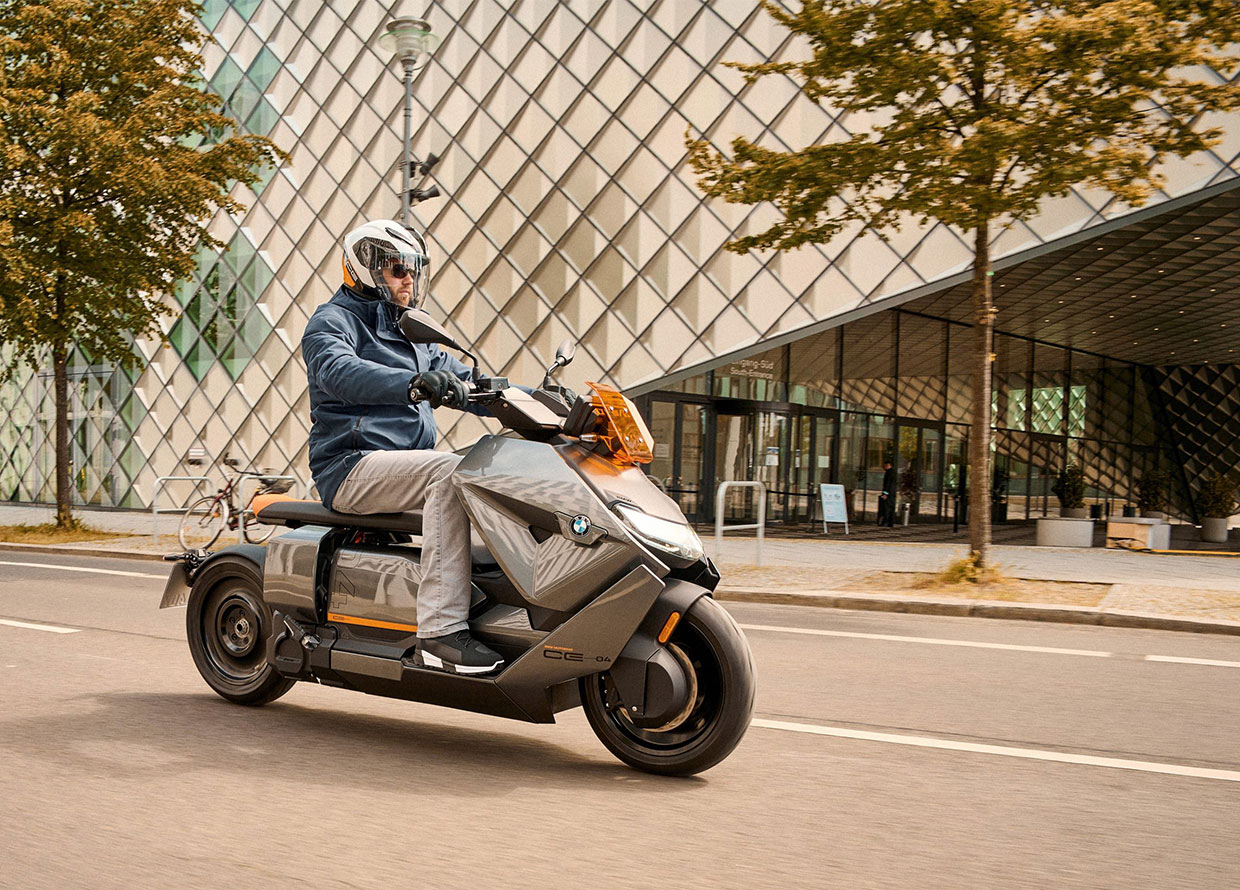 Akin to the innovations that have spurred the launch of four-wheeled electric vehicles in recent years, the electric motorcycle segment has made tremendous headway in terms of offerings by prominent marques in the automotive industry. Whether you dream of cruising on an open road or are simply thinking in practical terms to get you from point A to B, these electric motorcycles from BMW, Ducati, and Blueshark are paving the way forward for electromobility on two wheels. 
BMW CE 04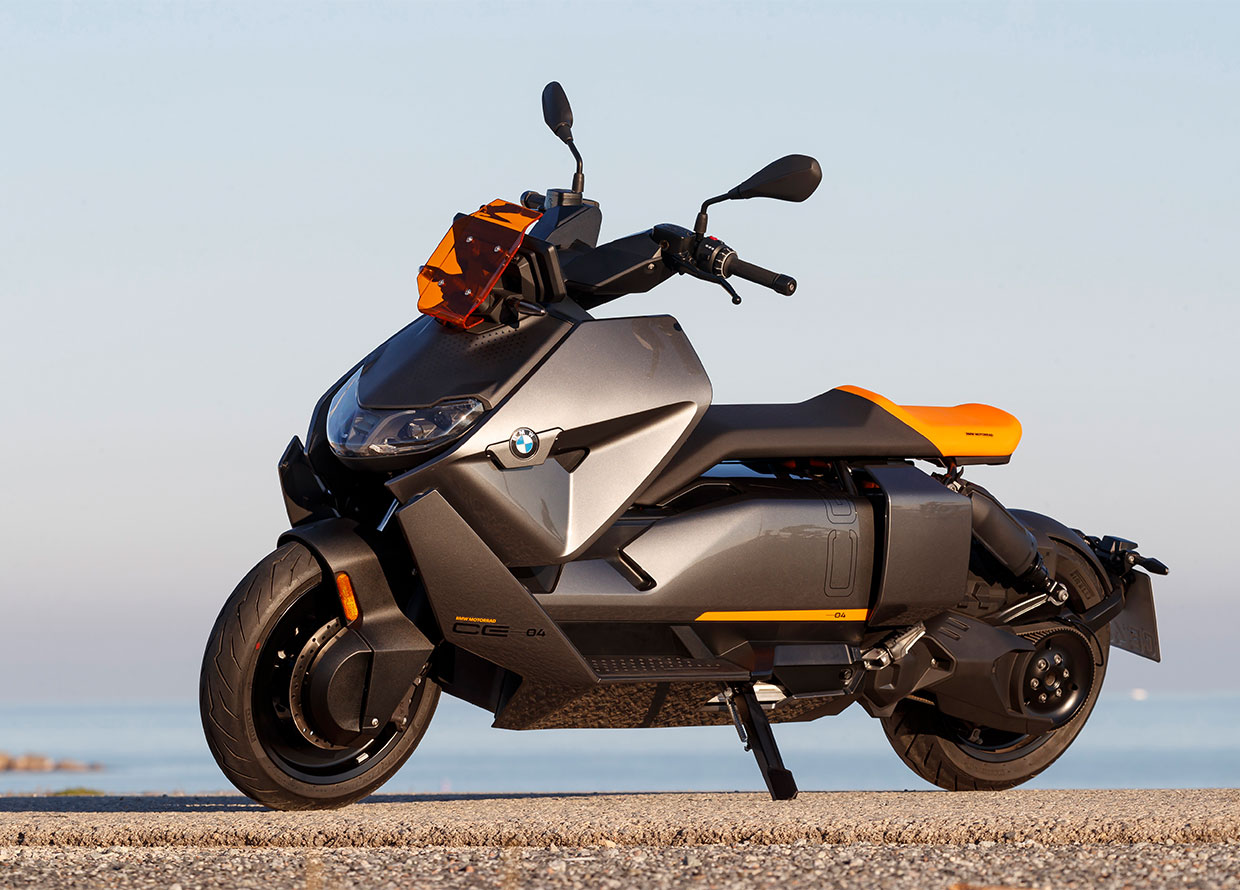 Looking ultra futuristic yet sleek and contemporary, the BMW CE 04 electric motorcycle has a compact drivetrain with a low elongated profile that complements its tubular steel main frame. The forward-looking two-wheeler, which is the ideal embodiment of urban mobility, is also endowed with a revolutionary 'floating' seat, cutting-edge disc wheels, a single-bridge telescopic fork at the front, and a single-sided swingarm with a central spring strut at the rear.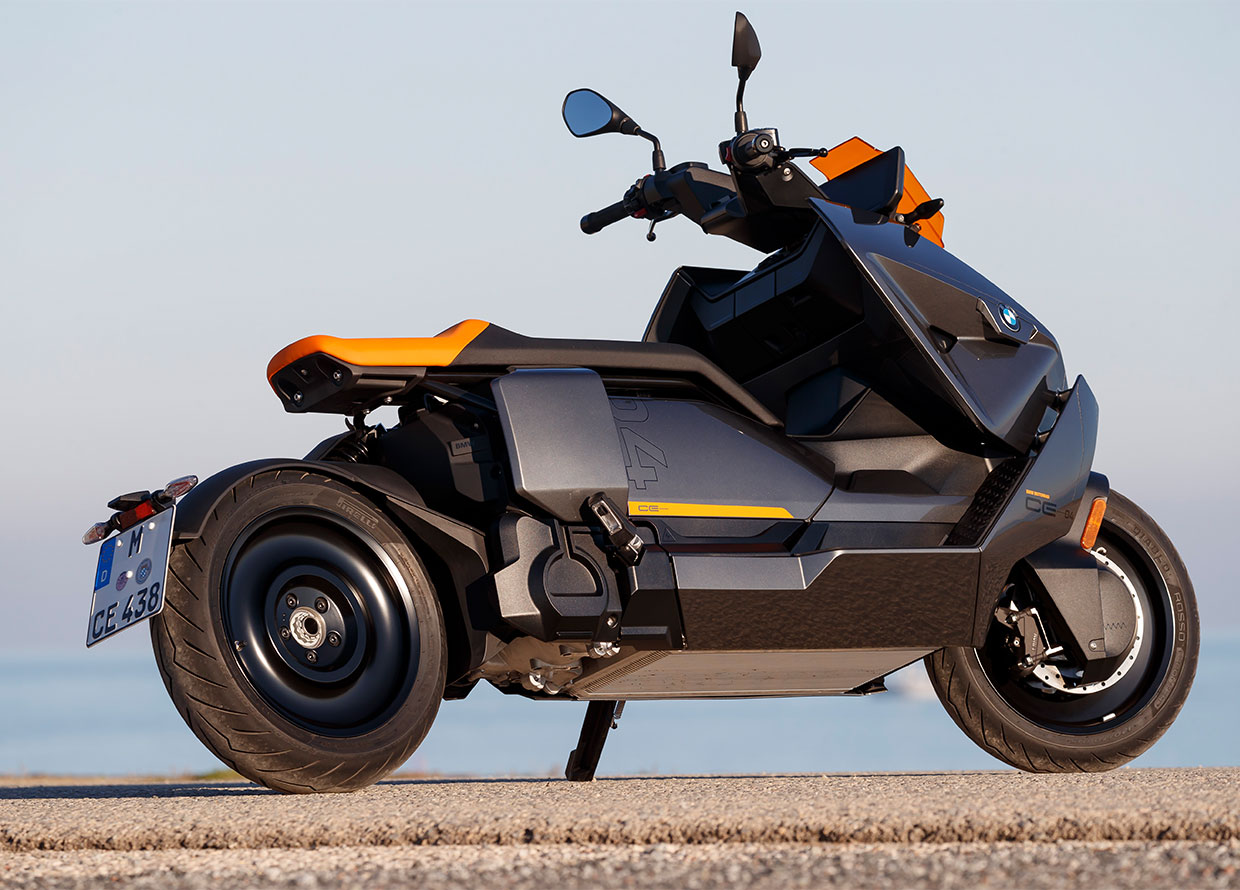 Mounted in the lower frame, the CE 04's liquid-cooled electric motor is capable of producing a maximum output of 42 hp and 62 Nm of torque, enabling it to achieve a 0 to 50 km/h acceleration in 2.6 seconds, with a top speed of 120 km/h. The CE 04's lithium-ion battery cell capacity features 8.9 kWh, providing a maximum range of 130 kilometres, and can be charged using its integrated charging device. A full charge from zero to maximum capacity takes about 4 hours and 20 minutes through a standard output of 2.3 kW, whereas this duration is slashed to just 1 hour and 40 minutes with quick charging, supposing the output reaches 6.9 kW.
Price: Estimated to cost around RM60,000
For more information, visit the website.
Ducati V21L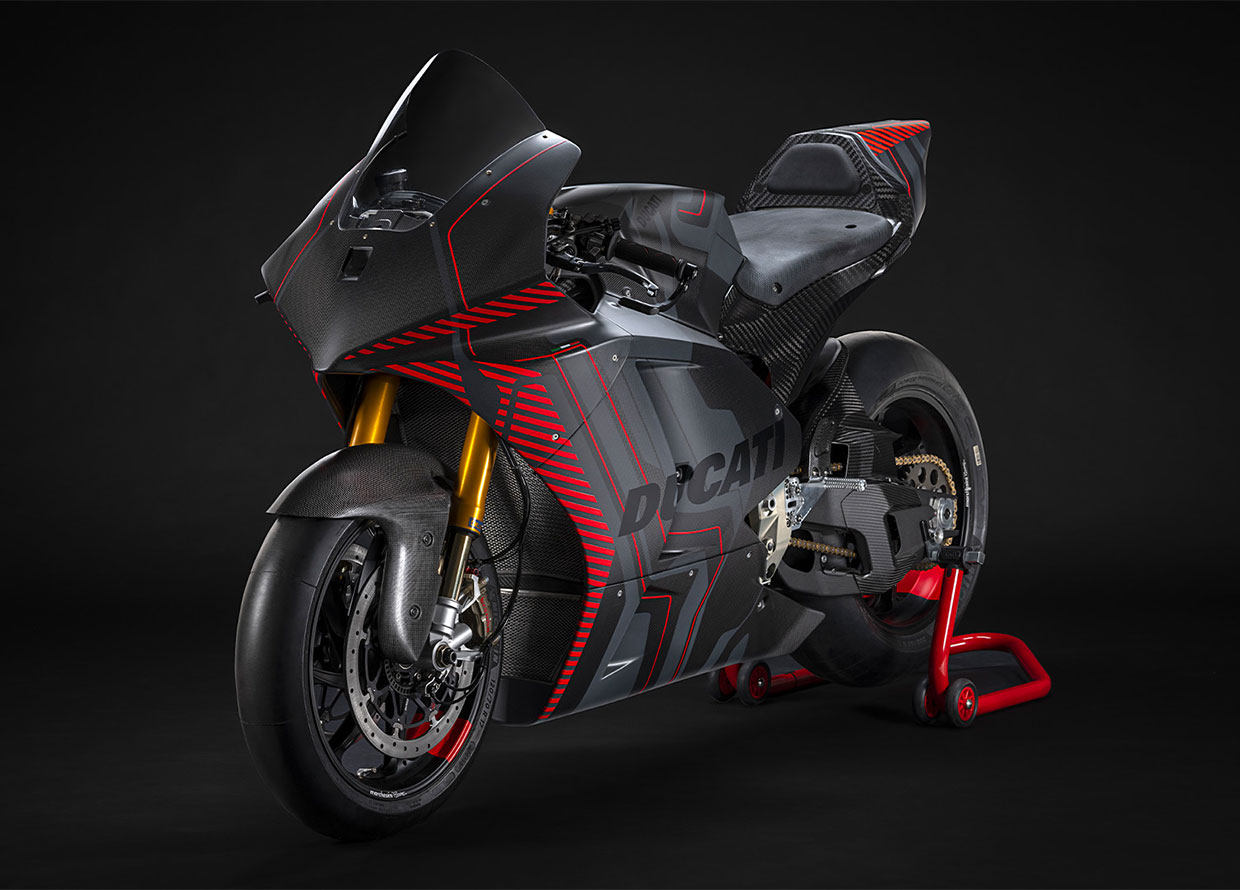 Ducati's much-anticipated and first-ever electric race bike prototype is code-named 'V21L' as identified in Borgo Panigale (Bolognese dialect). Designed by Centro Stile Ducati, the sporty and sexy V21L, which will compete in the FIM MotoE™ World Cup, is instantly recognisable by Panigale enthusiasts due to its design—furnished with a carbon fibre exterior and aluminium parts that ultimately keeps it lightweight for the racetrack.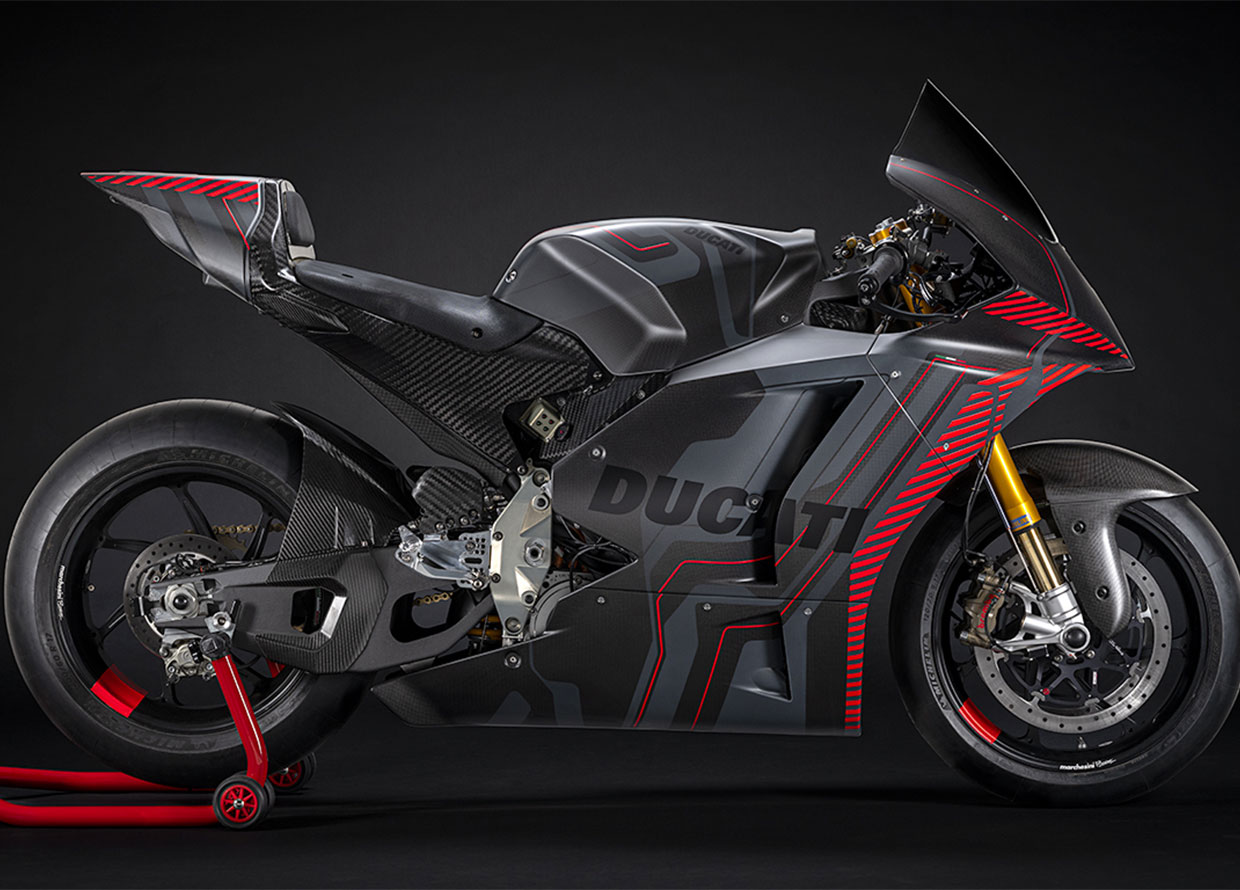 Even though the V21L has not been made available to the consumer market, this electric bike sets the precedent for Ducati to develop similar models for consumers moving forward. Weighing 225 kg, the V21L 110 kW motor delivers a maximum power of 150 hp and 140 Nm of torque, with a maximum speed of 275 km/h. Paired together with this motor is an 18 kWh battery, which charges up to 80 per cent in 45 minutes. Ducati has also equipped the bike with a built-in cooling system, and this eliminates the need for a cool-down period of the bike before charging.
Price: NA
For more information, visit the website.
Blueshark R1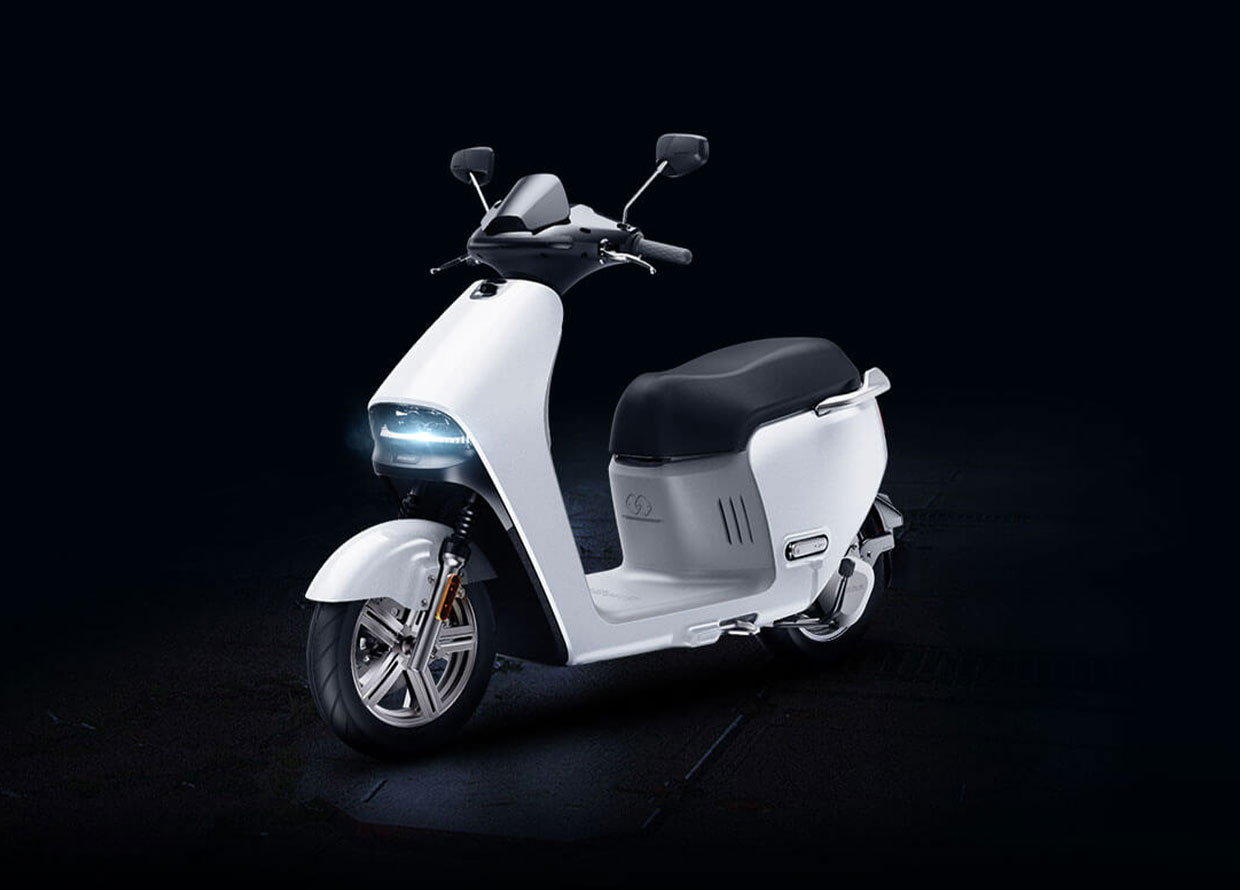 Available in seven vibrant colourways, Sharkgulf Technologies Group and its Malaysian partner EP Manufacturing Berhad (EPMB) has unveiled the Blueshark R1 electric smart scooter for those seeking a touch of nostalgia yet are desiring something innovative and high-tech. In terms of looks, the R1 features an eye-catching balance of both retro and modern flair, with a classic scooter body adorned by LED head and tail lights, disk brakes at the front and back, an IPX5 waterproof 10-inch HD IPS screen that allows the rider to navigate all of its smart features, a reverse sensor, and even a rear-view camera.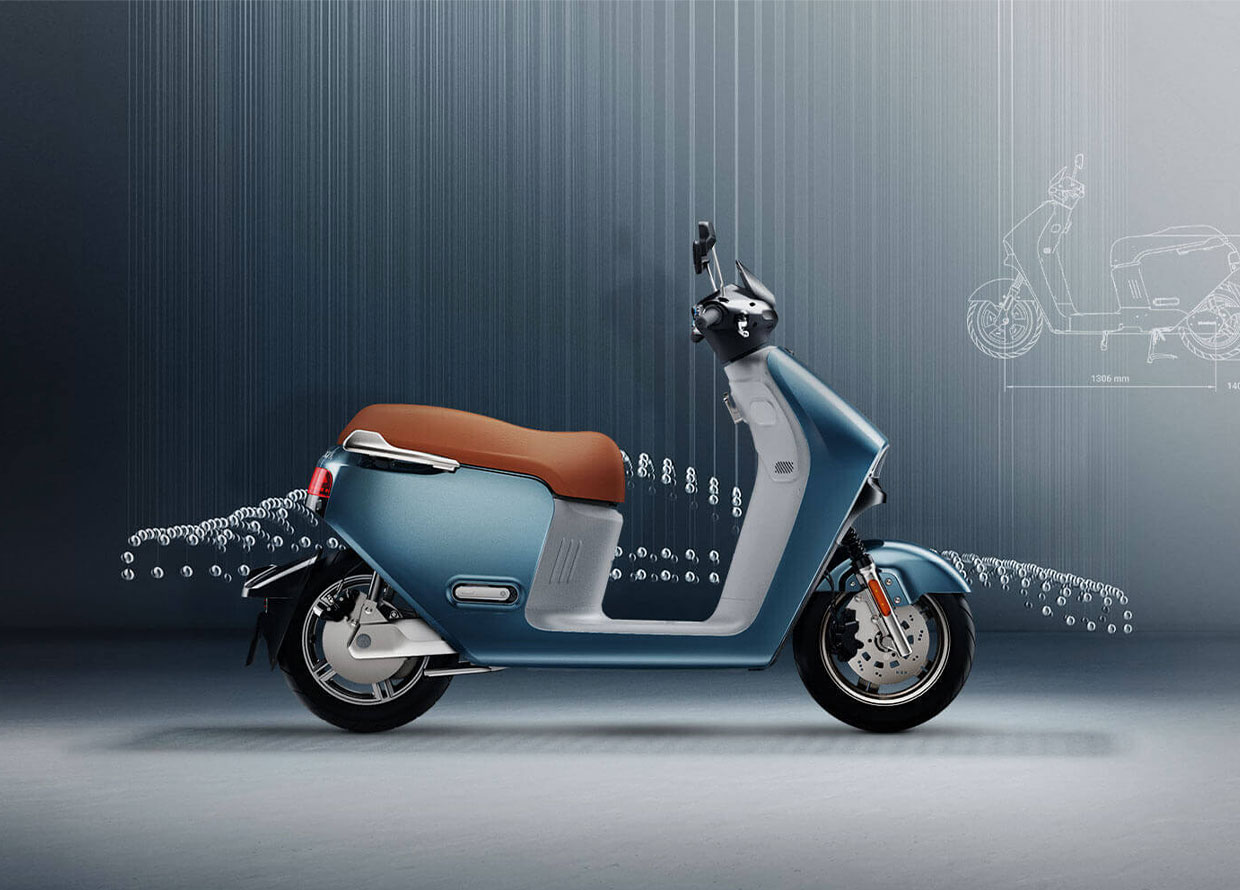 The eco-friendly R1 packs a 5 kW motor capable of delivering up to 201 Nm of torque and a top speed of 80 km/h, accelerating from 0 to 50 km/h in 4.9 seconds. Alongside the motor, the R1 runs on dual batteries, with each having a capacity of 1440 Wh and a full charge time of three hours and 35 minutes. When fully charged, it can cover a distance between 110 km and 160 km, contingent on the speed and load. While the scooter is not sold with the batteries, one of the highlights of having the two-wheeler is the ability to head to a battery swap station, called the BlueStation, to exchange empty batteries for fully charged ones.
Price: RM9,390 (scooter only), RM3,000 (price of one battery)
For more information, visit the website.
Click here for more motoring updates and stories.
| | |
| --- | --- |
| SHARE THE STORY | |
| Explore More | |