Some cars are identified by a string of alphanumeric characters, others by a cool moniker carrying a symbolic meaning. Think the standard BMW and Mercedes-Benz cars for the former, and the likes of the Lamborghini Diablo (meaning 'devil' in Spanish) or Porsche Taycan (a blend of Turkish terms that mean 'the soul of a spirited young horse') for the latter.
Only a handful of cars in the world are named after an actual person, and we're not talking about pet names here. From the Ferrari Enzo to the Lotus Elise, here are seven car models named in honour of someone special to the respective brands.
Ferrari Enzo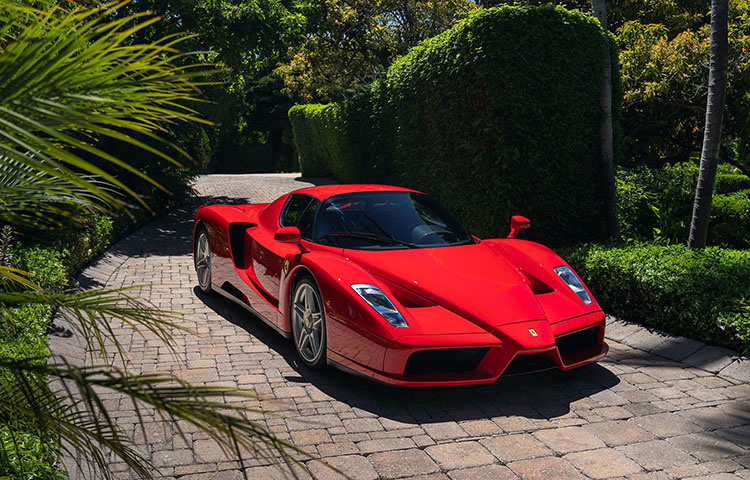 Car enthusiasts would already know this, but in case you didn't, the Ferrari Enzo is named after the brand's founder. It's no wonder why the mid-engine hypercar was painstakingly designed to live up to its name, boasting a monstrous 651 hp, naturally-aspirated 6-litre V12 engine that's capable of going from 0-100 km/h in just 3.6 seconds. Only 400 units were ever made, the last of which was gifted to Pope John Paul II and later sold for a whopping US$6.05 million at a Sotheby's auction.
McLaren Senna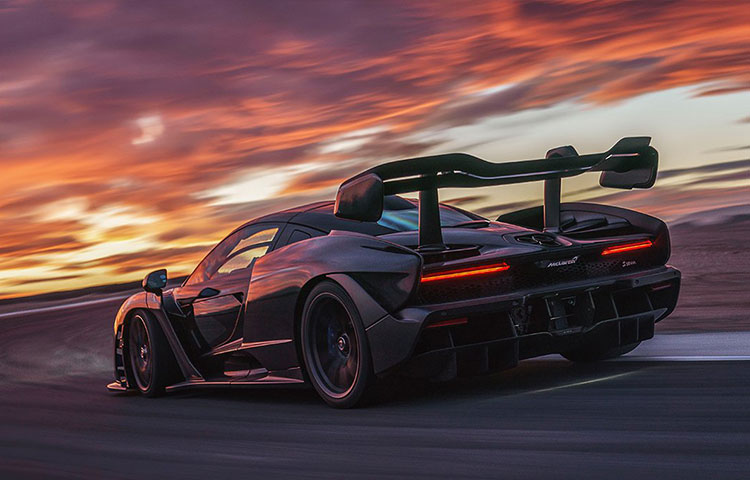 It's no coincidence that the McLaren Senna shares the last name of the celebrated Brazilian race driver Ayrton Senna. Having won the F1 World Championship for the McLaren Formula One Team in 1988, 1990 and 1991, it's only fitting that the most track-focused road car the marque has ever built at the time of its launch (2018) should be inspired by the late legend. Paying homage to Senna's track record, McLaren specifically designed the car with the goal of achieving faster lap times. Cue its twin-turbocharged M840TR V8 engine with an impressive output of 789 hp. 'Speedy' could very well be its middle name.
Pagani Huayra BC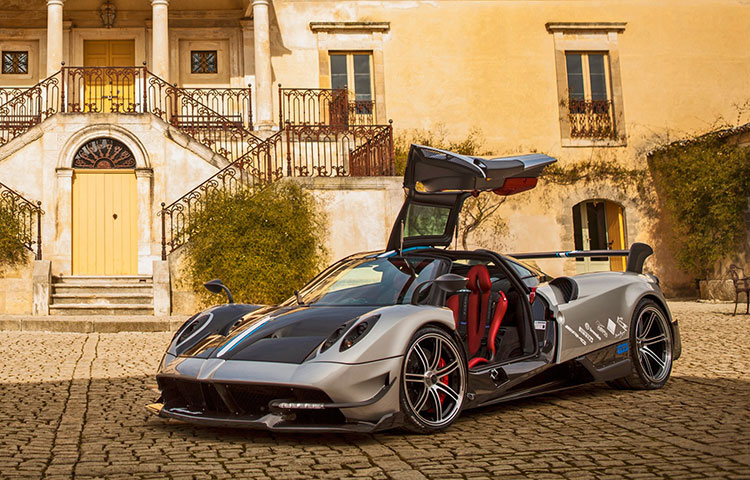 The Pagani Huayra is one powerful ride, but its successor—the Pagani Huayra BC—goes a mile further (figuratively speaking). The name 'Huayra' takes after the South American god of wind, whereas 'BC' are the initials of Horacio Pagani's first customer, friend and mentor, Benny Caiola. In honour of the late car collector and property developer, Pagani built a street-legal track-focused version of the Huayra, fitted with a V12 engine that's capable of producing 789 hp and 811 Nm of torque.
Mercedes SLR McLaren Stirling Moss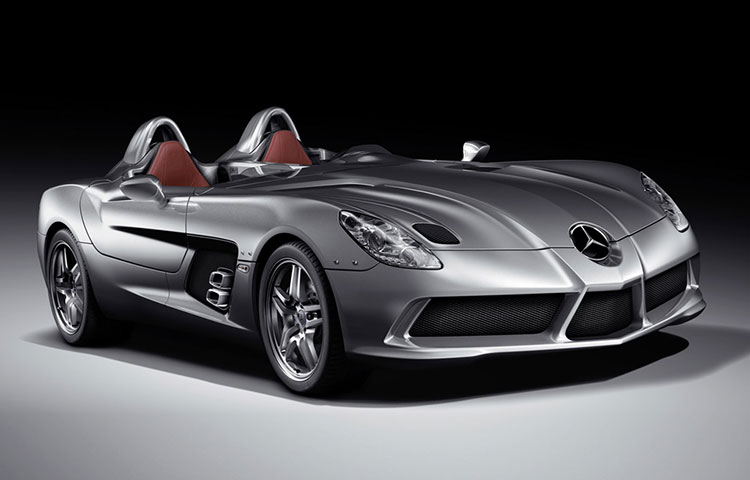 While most Mercedes cars are assigned a letter and numbers representing the class and engine size, the limited-production SLR Stirling Moss is an exception. Inspired by the Mercedes-Benz 300 SLR, with which the legendary racing driver had won the 1955 Mille Miglia, the company developed a reincarnated model in collaboration with its Formula 1 partner McLaren in 2009. The resulting supercar featured an open-top speedster styling sans windscreens, with only 75 units available in the world.
Koenigsegg Jesko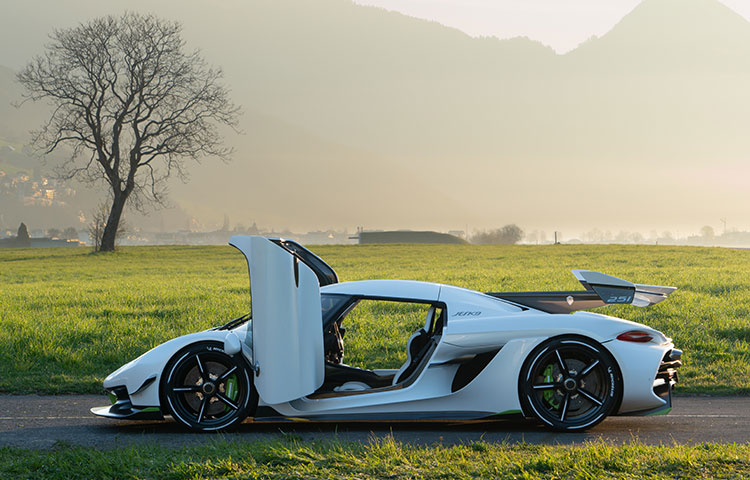 When Christian von Koenigsegg founded the supercar company that bears his family name, he was only 22 years old. His father, Jesko von Koenigsegg, had played a pivotal role in inspiring and spurring Christian on to materialise his childhood dreams, giving much of his life savings and time to ensure its success. To pay tribute to his old man on his 80th birthday, Christian named a car after him. It's not just any car too—the Jesko boasts a 5.0 litre twin-turbo V8 engine producing 1280 hp, along with a long list of track-focused specs worthy of Koenigsegg Sr's pride and joy.
Lotus Elise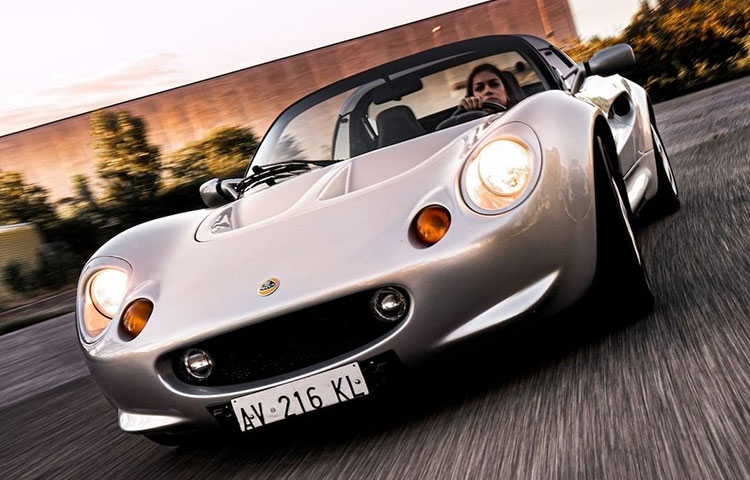 In the mid-1990s, Lotus was owned by Italian businessman Romano Artioli. He also owned Bugatti. A few years later, the automaker released the two-seater Lotus Elise, named after Artioli's granddaughter Elisa. She was still a toddler when the covers were pulled off the car at the 1995 Frankfurt Motor Show. Today, she has an Instagram page dedicated to her road trips with the silver S1 Elise Romano gifted to her in 1997 when she was only four years old.
Ferrari Dino 246GT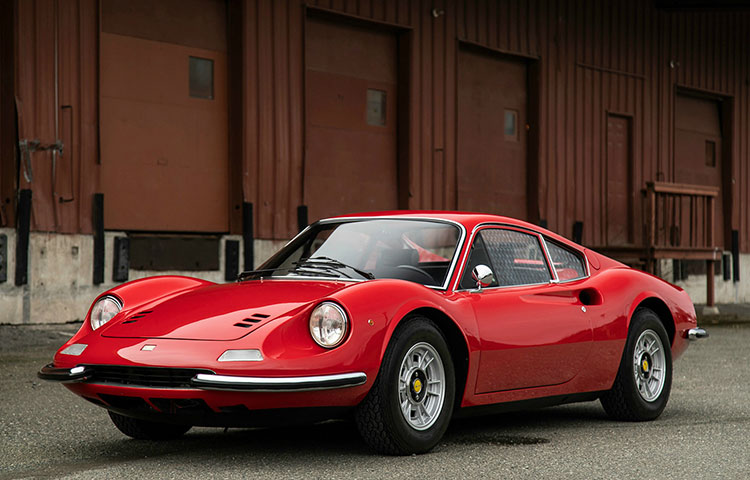 As it turns out, the Enzo isn't the only model named after a member of the Ferrari family. Enzo's first son and heir apparent, Alfredo Ferrari, or more fondly called Dino, was working on an engine design for the company before muscular dystrophy took his life at the age of 24. His work eventually manifested in the namesake Ferrari Dino 206GT, which was dedicated to his honour. Two years later, the marque introduced the 246GT bearing the Dino badge instead of a Prancing Horse logo, followed by several other models under the Dino line between 1969 and 1974.
For more motoring stories, head over here. 
| | |
| --- | --- |
| SHARE THE STORY | |
| Explore More | |