Consider the BMW Concept 8 Series as a taster of the upcoming BMW 8 Series Coupé that's slated to launch this year
The BMW Concept 8 Series is a looker. It's sleek, sporty and incredibly sexy. It's BMW's way of showcasing their new vision in design, predominantly with the use of forms and crisp lines. The result is a powerfully sculpted silhouette that emanates the feeling of drawing with a single, fluid brush stroke.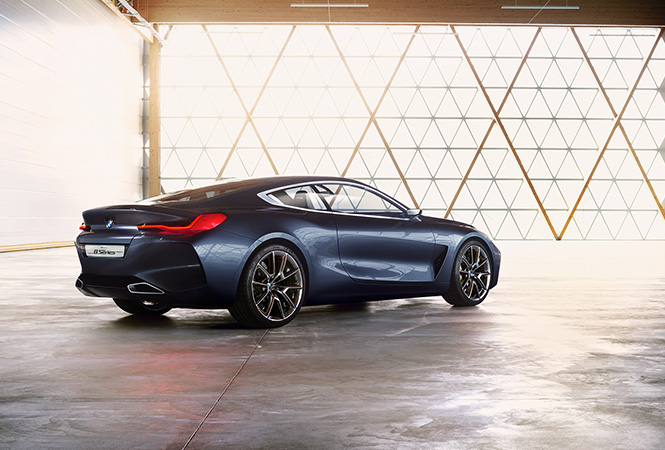 For example, the two kidneys are low to the road and spread broadly across the front end to form a single large element; the grille widens as it extends downwards; and the slim, stretched-out rear lights reaches far into the sides of the vehicle to provide a connection between the rear and flanks. This same fluidity flows within the car's interior. The surfaces and lines all gravitate forward and envelope the core of the vehicle to give a sporty feel and a smooth connection.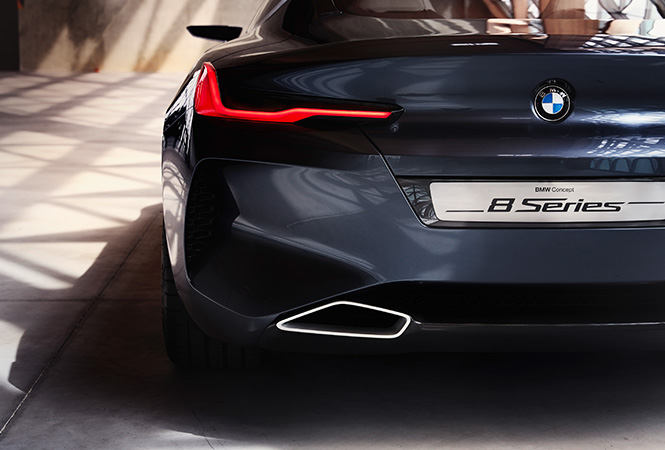 And then, there's the colour: The exclusively-developed exterior paint finish called Barcelona Grey Liquid—a greyish-blue with highly iridescent pigments to further show off the sleek surfacing effect. Inside, it's merino leather in Dark Brown and Fjord White to give that high-quality ambience. For a classy finishing touch, they've made the iDrive Controller with Swarovski glass and smoky quartz.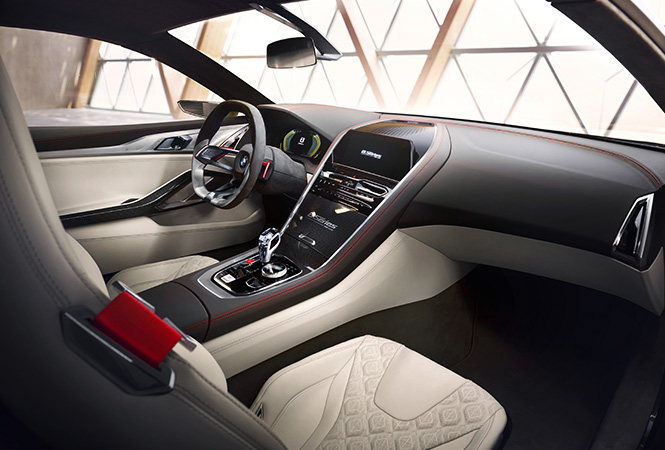 You might have witnessed all of these with us via our Instagram Stories. Yes, the one and only BMW Concept 8 Series is currently in Malaysia, revealed for the first time not just in our country, but in Southeast Asia. The concept sports car has travelled from Toronto to Kuala Lumpur and will be spending two weeks here before it's headed for Dubai. But bringing the car here wasn't BMW Malaysia's only recent benchmark in extending the brand's presence—they also presented the BMW Luxury Excellence Pavilion, an experiential event where the BMW Concept 8 Series was revealed.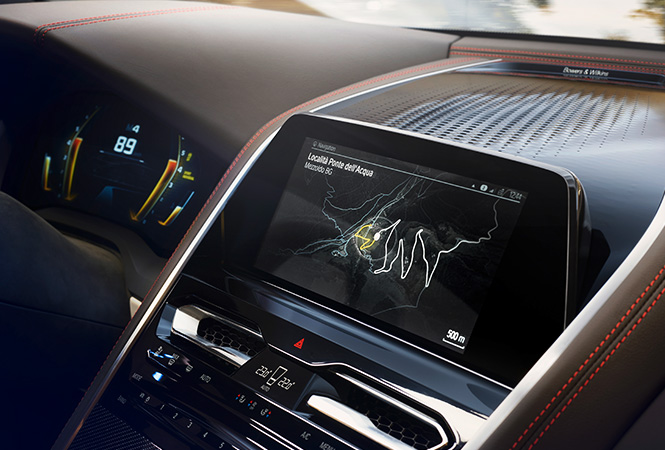 If that's just the concept car, imagine what the real deal—the BMW 8 Series Coupé—is going to look like.
BMW's new expression and brand presence can be experienced exclusively at the BMW Luxury Excellence Pavilion (located outside of Mandarin Oriental Kuala Lumpur) from Thursday, 22 February 2018 to Wednesday, 7 March 2018.