The love affair between Rolls-Royce Motor Cars and the contemporary music scene has caused some of the of the world's most celebrated artists to choose the marquee as the ultimate affirmation of their success. In honor of this, Roll-Royce Motor Cars has designed Wraith 'Inspired by Music'.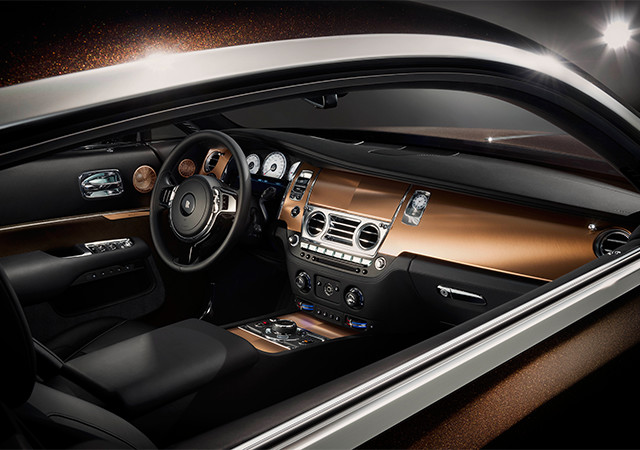 This effortlessly elegant and creative car incorporates a copper shade as its theme, which adds to its swanky feel. From its exterior paint finish to to the copper-coloured door inserts, the design emphasises Wraith's unique characteristics. This fastidious detail that is employed in every face of the construction of the car is reflected in the development of the car's sound-system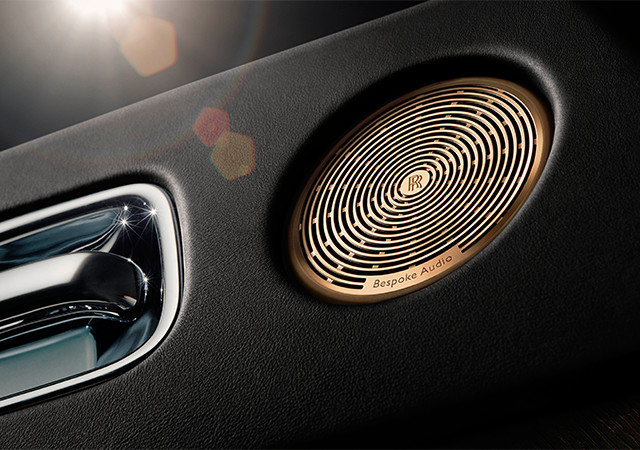 The Bespoke Audio system was created from scratch by a team of the world's very best automotive engineers. In its two-year development process, the team worked closely with Rolls-Royce interior designers to ensure the system was perfectly tuned to the interior of the cabin. This pursuit of aural perfection was deemed so important that the interior designers had to consult with the Chief Audio Engineer before making any changes.
Wraith 'Inspired by Music' completes a trilogy of striking and distinctive Bespoke Collections. The first, Wraith 'Inspired by Film' celebrates Rolls-Royce's long association with the silver screen whilst, Wraith 'Inspired by Fashion' allows customers to commission a true piece of automotive haute couture inspired by the materials and motifs of cutting-edge high fashion.
| | |
| --- | --- |
| SHARE THE STORY | |
| Explore More | |