When in Singapore and in search of a place with night entertainment—and a good menu of food and drinks—the locals would surely mention Timbre as one of their highly recommended suggestions. Some of you might even have visited one of their many outlets (and left with a lingering craving for more of their Roasted Duck pizza) once, twice or several times. For the rest of you who have yet to patronise the live music bar bistro (and for those who wish to rekindle their tastebuds), there's no need to hop on a plane—just head to The Row in Kuala Lumpur.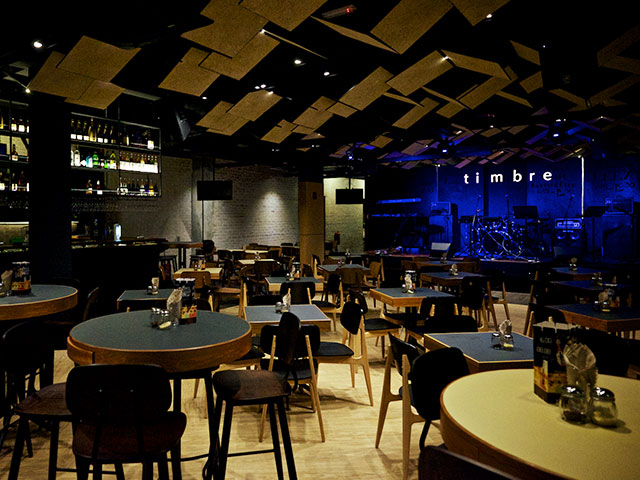 Timbre @ The Row marks the Timbre Group of Singapore's first regional outpost and sixth outlet. The company initially started with just one live music bar but has since established a name and reputation in the Singapore F&B scene as well as a music brand synonymous with promoting homegrown music talents. And they intend to do the same here. Located on Jalan Doraisamy, the place accommodates both indoor air-conditioned and alfresco dining areas that comfortably sit up to 200 patrons; complete with a bar and a performance stage where an array of live entertainment are scheduled for four nights a week.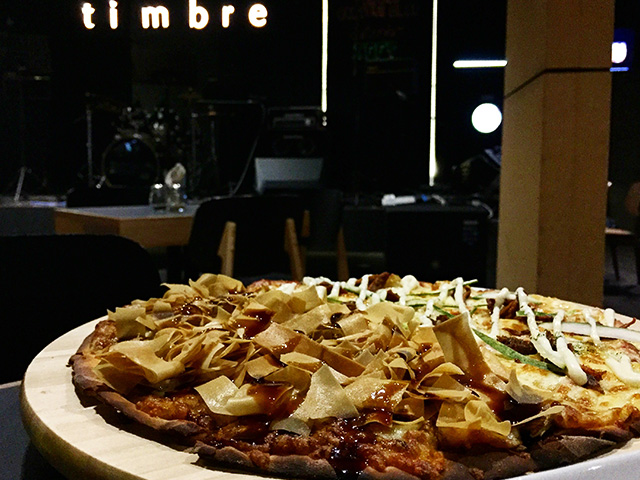 The menu here offers some of the usual favourites from its Singaporean counterparts and a few Malaysian-centric dishes as every Timbre outlet serves some originals of its own. To start off with, we had the Satay Beef Fries—delectable, crispy skinny fries topped with stewed satay minced beef with a familiar tinge of nutty satay sauce. While it's definitely something different and makes for a great snack on its own or while waiting for your mains to arrive, the fries will become a little soggy towards the end if you leave it for too long.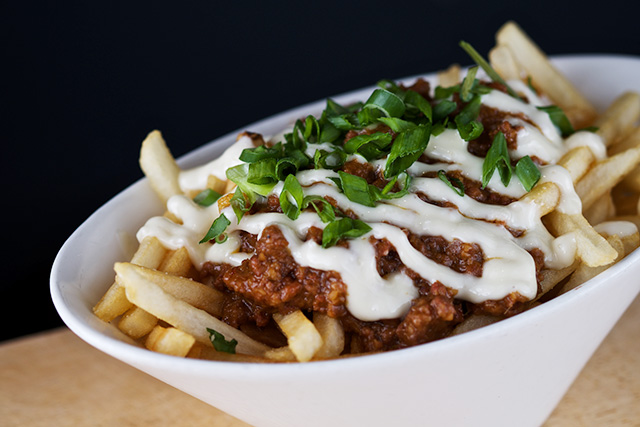 Next up was The Half & Half which is a full pizza divided into two different flavours of your choice. Timbre KL's recommendation for us to try was the signature Roasted Duck and the Crispy Caramel Anchovies—or the nasi lemak-like pizza in my books since every Malaysian's favourite food was the inspiration behind it, after all. As a non-duck fan, I must say the Roasted Duck is literally perfect for everyone. With lean breast meat and sautéed shiitake mushroom laid on the thin crust, topped with mozzarella cheese and drizzled with hoisin sauce plus a generous helping of crispy popiah skin to finish it off, it will smoothly—and quickly—rise to the top of your favourite pizzas list.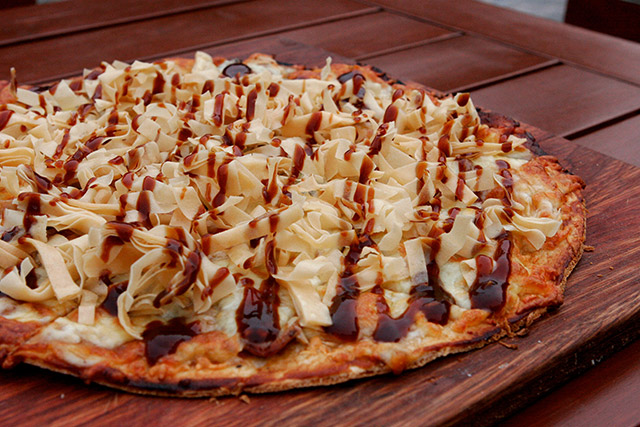 However, with that being said, the Crispy Caramel Anchovies has earned a soft spot in my heart as well. Tantalising on the tastebuds, it's an almost accurate rebirth of the nasi lemak in pizza form. The secret is the sambal base and caramelised anchovies which both surprisingly gels well with the melted mozzarella cheese.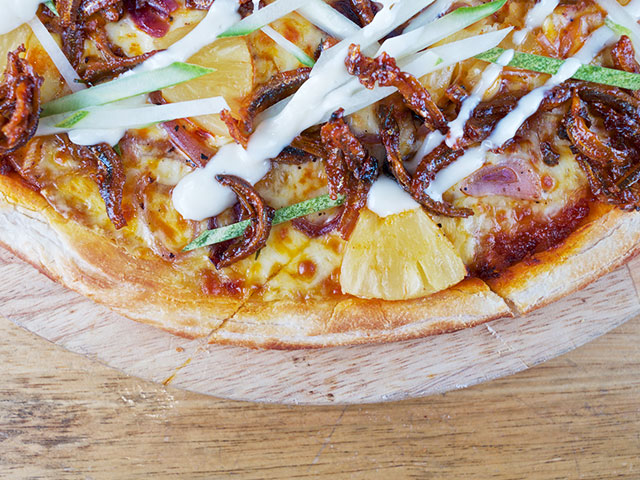 Our last dish of the night was another Malaysian-themed creation: Rack of Sambal Crusted Lamb Loins. Cooked with sautéed sweet peas, caramelised onions and served with coconut lemongrass emulsion and chickpeas, the meat is wonderfully tender and almost melts on the tongue while the marinade was thankfully not overpowering the taste of lamb but complements it.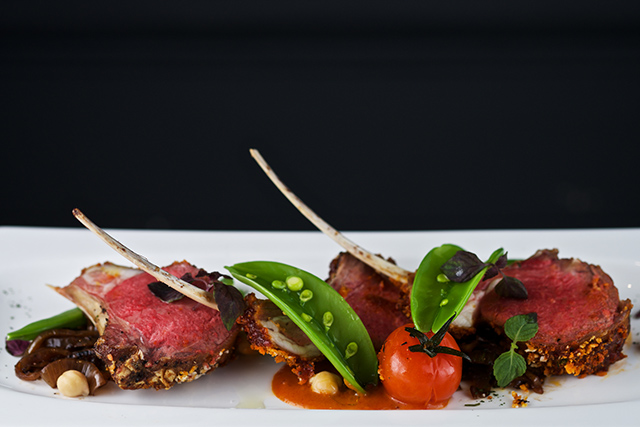 As for beverages, the selection is quite refreshing and I mean that in terms of the taste, literally. The Lychee & Strawberry Tea is a non-alcoholic shaken ice tea and a new addition to the menu which has been proving to be a crowd favourite; but my personal favourite of the night was the house special, Timbre Mojito. The cocktail is a mixture of muddled rum, mint leaves, simply syrup and lime juice… but frozen. For an Instagram-worthy cocktail that looks as good as it tastes, however, try their Sakura. Another popular choice, the drink uses vodka, Grand Marnier, lychees in the form of fruits, juice and syrup, and Ribena, and blends them with ice.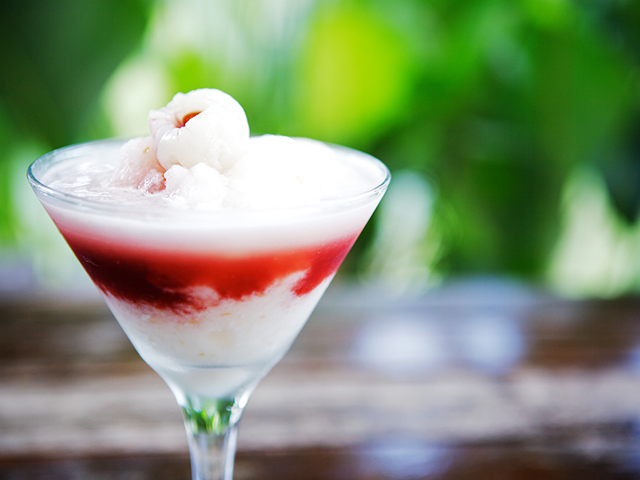 A dining experience at Timbre isn't complete without watching a live performance and we had the pleasure of listening to 4-piece acoustic band I.R.I.S—who is one of the resident bands and performs every Wednesday—play and serenade us with some of the most popular songs as we chilled with our drinks. Of course, if soulful and sweet (they have two vocalists) singing of hits like Jason Mraz's I'm Yours and Bruno Mars' Just the Way You Are isn't your cup of music, Timbre is also home to other resident musicians on other days such as acoustic band Eezee-E, R&B-style Nick Yungkit & Band, soul/pop—with a faster tempo—5—piece band Timbre Culture Club and vocal talent E.F.F.Y and her 4-piece band who cover a range of genres from classic pop covers to current dance anthems to sweet acoustic numbers.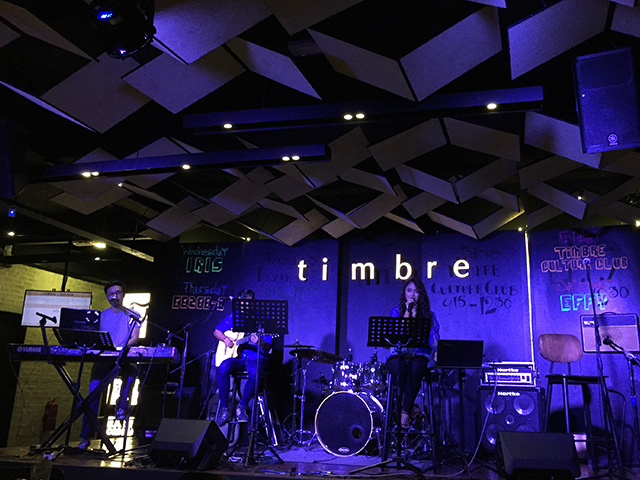 Timbre @ The Row is definitely an alternative kind of place to dine and unwind but above all, I need another slice of both those pizzas!
Timbre @ The Row is located at No. 60, 62 & 64, Jalan Doraisamy, The Row, 50300 Kuala Lumpur. For more information, visit their website or Facebook.
Related stories:
2OX @ The Row: A classic French fare
Mama San KL: Serving the best of Asian flavours
| | |
| --- | --- |
| SHARE THE STORY | |
| Explore More | |