Food + Drink
Review: The Samsung Convection Microwave Oven is an all-in-one cooking machine
A hot multi-tasker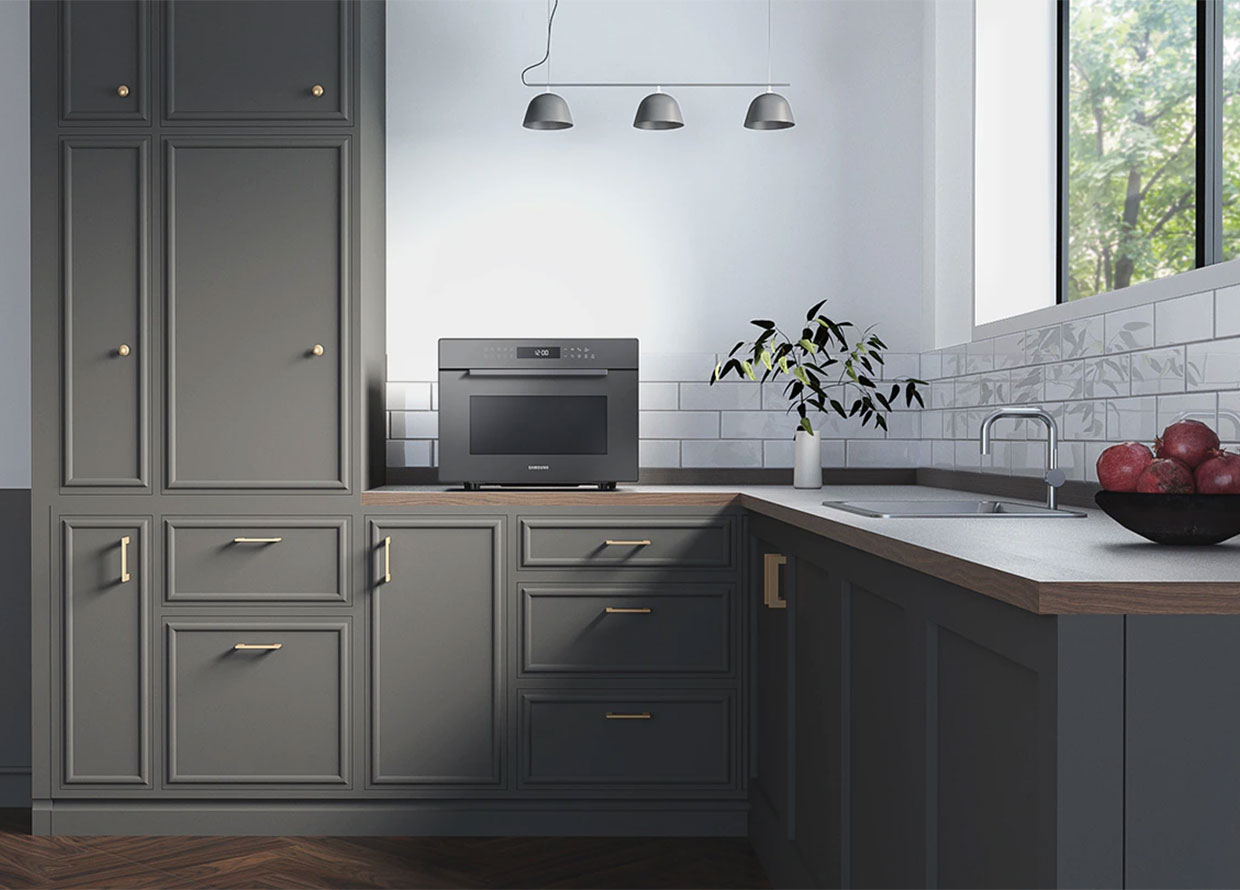 One oven, six cooking functions—Samsung's Convection Microwave Oven with HotBlast can air fry, grill, bake, steam, microwave, dehydrate and even ferment your foods. 
Despite having a wet and dry kitchen in my home, my family has run out of space for more kitchen appliances. So far, the air fryer and the blender have had to give up their permanent spots in favour of the rice cooker and microwave oven. As such, it's a hassle to bring out either of those cooking appliances from the cupboards when their duties call.
Hence, it sounded like the simplest solution when Samsung said they'll send over their Convection Microwave Oven with HotBlast technology that boasts a myriad of cooking functions. One countertop and one home appliance equal a clutter-free kitchen. 
It's only been a week, and the Samsung Convection Microwave Oven has refreshed my cooking experience and curiosity. Here's a breakdown of what to expect from this all-in-one microwave oven for your consideration.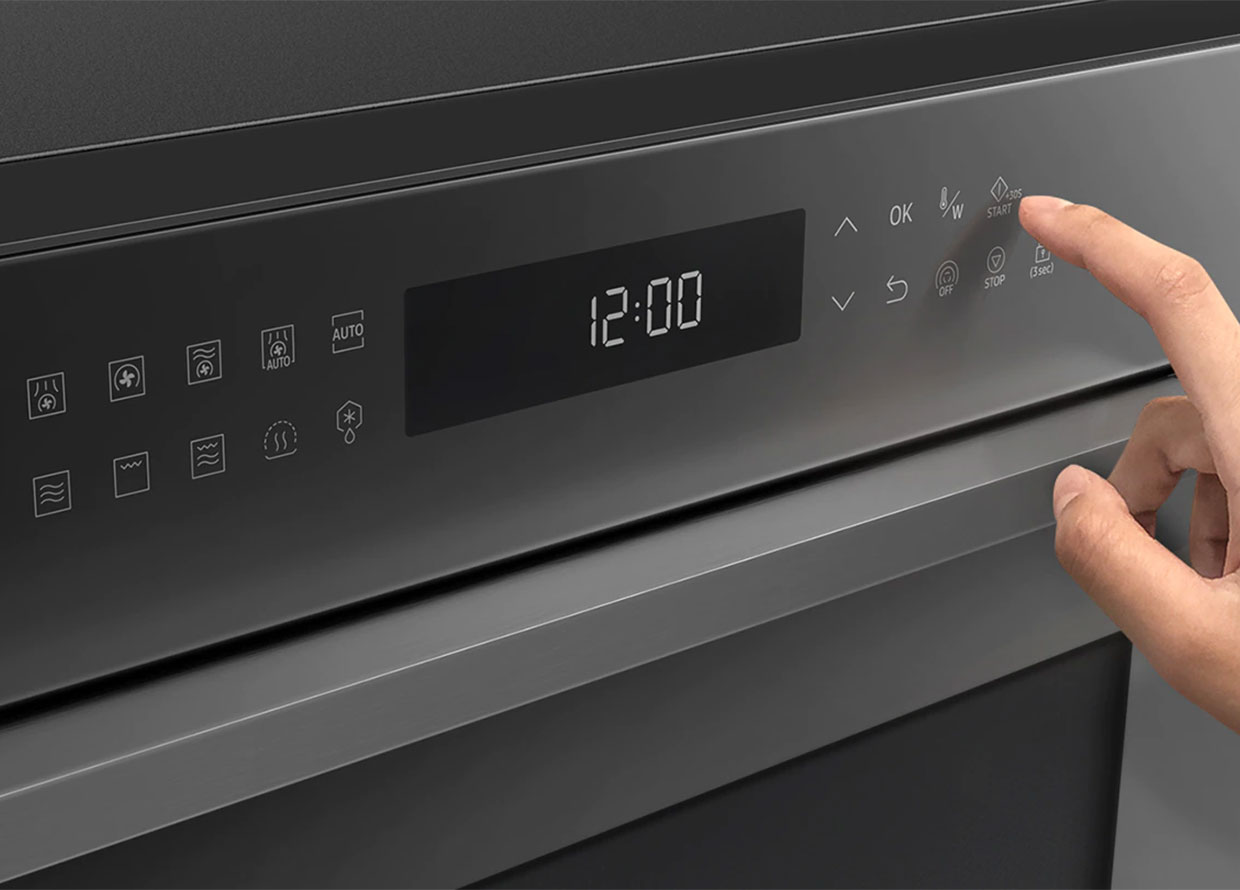 BUILD
On paper, the Samsung Convection Microwave Oven sounded like a miracle worker, and the colours also look aesthetically pleasing for the kitchen. But I underestimated its size (yes, even though the dimensions are clearly written on the page). The box was huge, and it took two people to lift it out of the box and place it on my countertop. Even then, the width of the oven is an exact fit with no space allowance in front or at the back. 
However, beyond the size, the full glass touch controls with white LED make the oven look and feel premium. For the interior, it's completely ceramic, making it super easy to clean, and it is scratch-resistant. According to Samsung, the non-stick, durable ceramic enamel ensures a sanitary surface and won't discolour over time.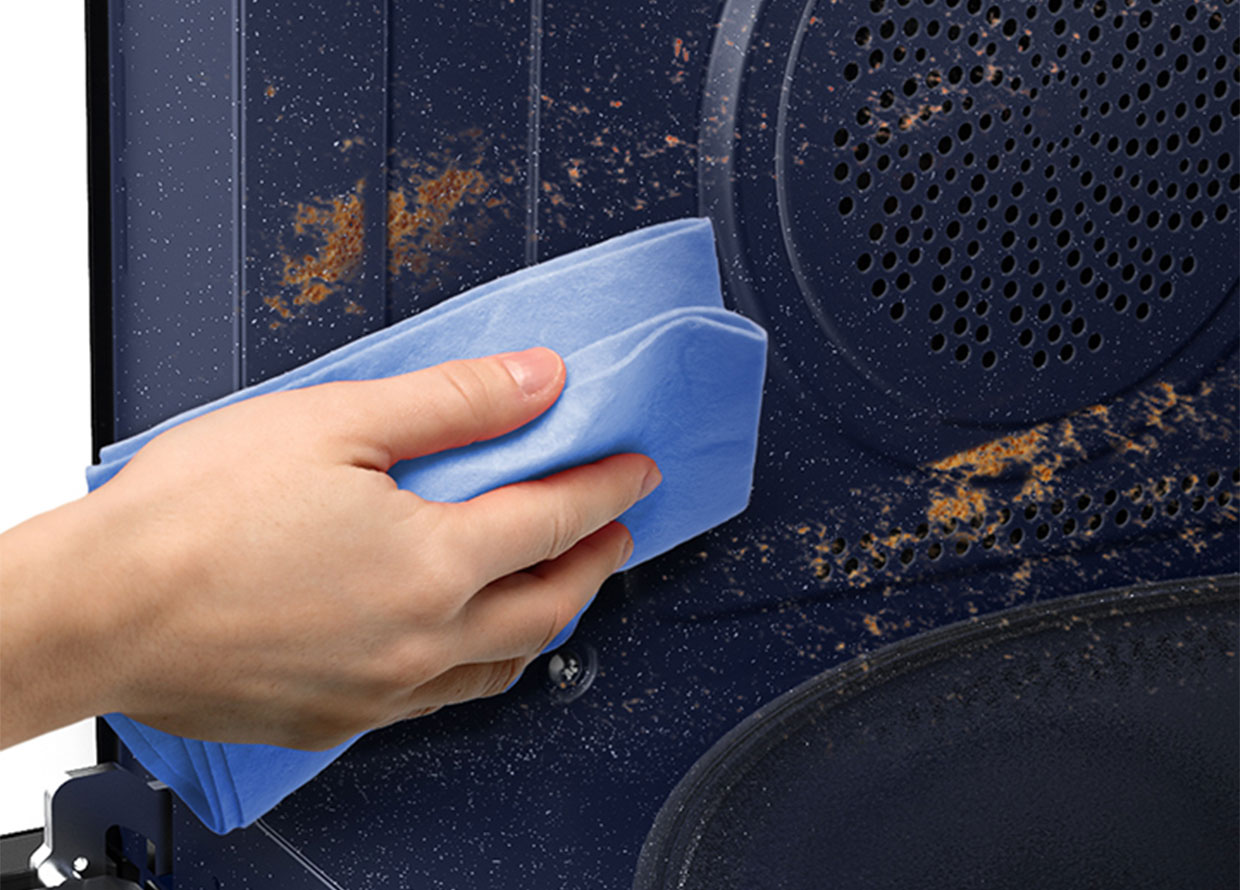 ACCESSORIES
It came with a thick manual, which I religiously read from cover to cover, though most of it were recipes you could try with the oven. There was also a laminated Quick Cooking Guide with a magnet at the back so you could stick it on your fridge to conveniently check which pre-set cooking modes to select according to some of the most popular dishes. Example: Frozen lasagne, frozen pizza or roast beef and vegetables. 
There's also a newly designed Crusty Plate perfect for the air fry function, as it has a dent on the edge to gather the oil residue, preventing your crispy, crunchy food from getting soaked in oil during the process. The other accessories include a Pro Steamer set and wire racks. 
FEATURES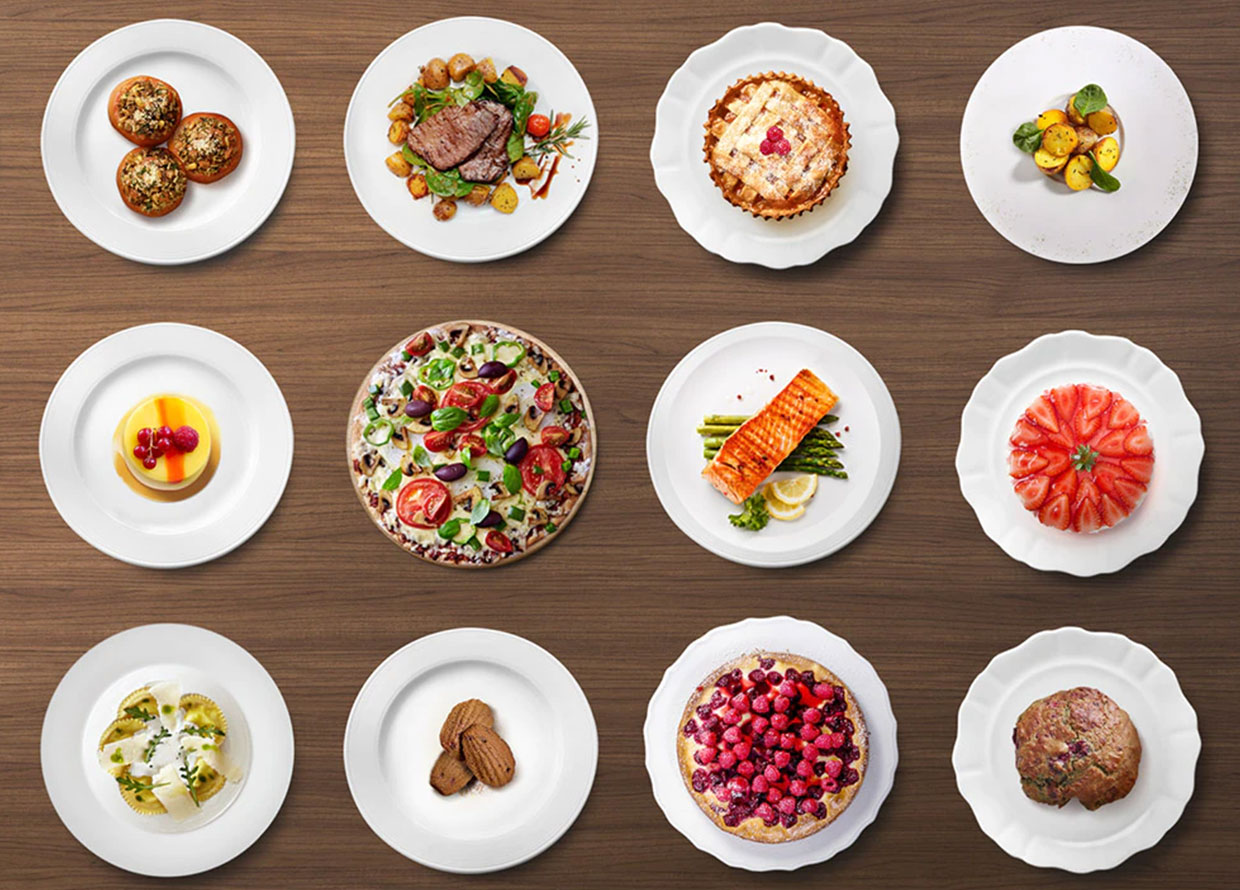 As someone used to individual kitchen appliances for their respective uses, it was slightly overwhelming to fiddle with the ten settings at first. 
For example, do I choose 'microwave', 'grill', 'HotBlast' or 'Auto HotBlast' for my roasted vegetables? I didn't have the suggested Pyrex glass dish to put them in, but the manual said no to metal trays, though microwave-safe utensils are generally acceptable. 
The good news is that when in doubt, my advice is to start your experience with the Samsung Convection Microwave Oven with the two Auto features: Auto Cook and Auto HotBlast. The settings according to the meal you're trying to cook are all in the manual—you only need to know what you can do with the oven.
The HotBlast technology enforces powerful, hot air to blow through multiple air holes directly onto the food so that it's cooked evenly with an outer crisp but juicy inside.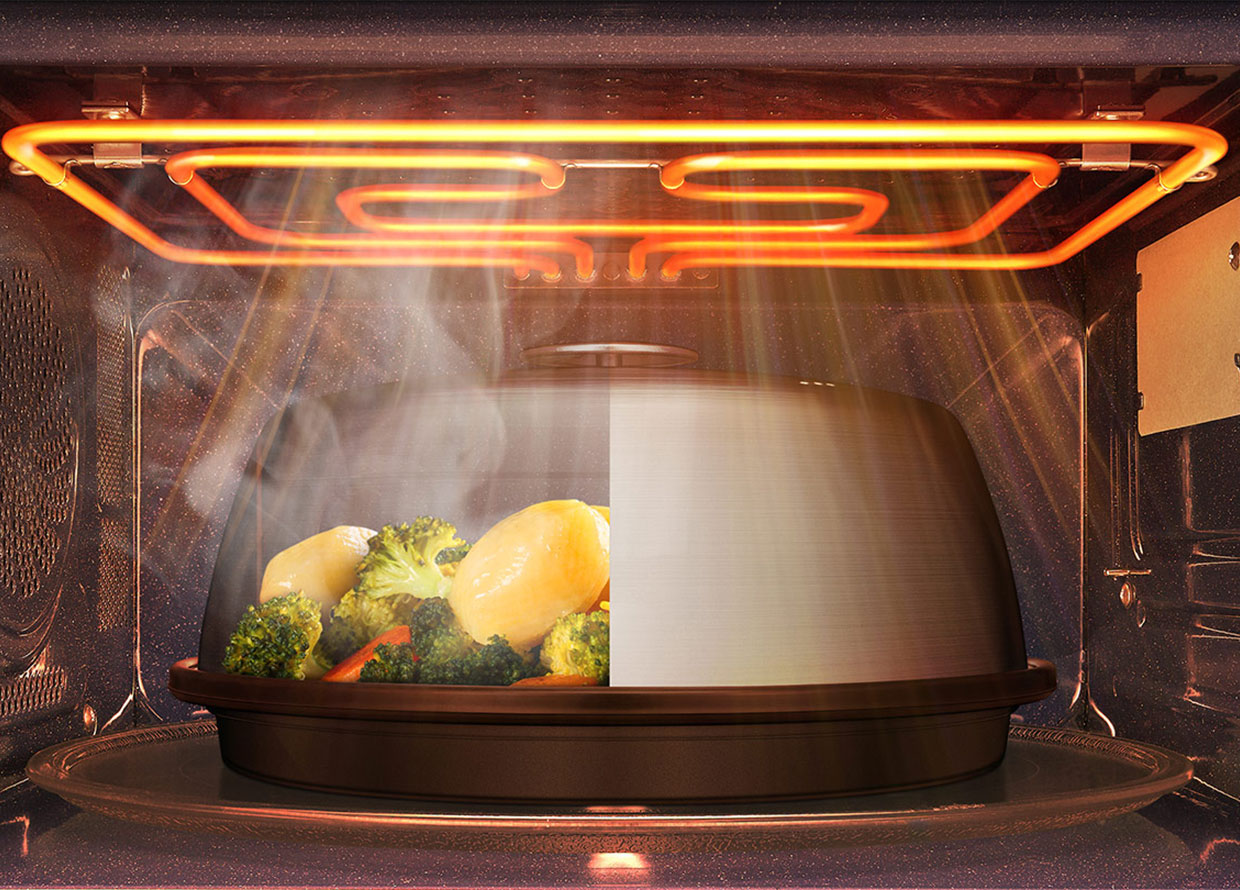 The AirFry technology lets you cook fried dishes without a slight touch of oil at 50 per cent faster cooking time compared to air fryers, thanks to the combined heat source of convection meets microwave.
Amp up the heat and power with the PowerGrill Duo mode to grill foods more perfectly yet with a significantly reduced cooking time. On the flip side, the Pro Steamer set of accessories includes a three-layered stainless steamer cover to ensure your food doesn't dry out and stays tender. 
And while I have yet to try these functions, you can also defrost, keep dishes warm at a constant temperature within, dehydrate, bake, ferment yoghurt and other similar items, as well as proofing dough.
CONCLUSION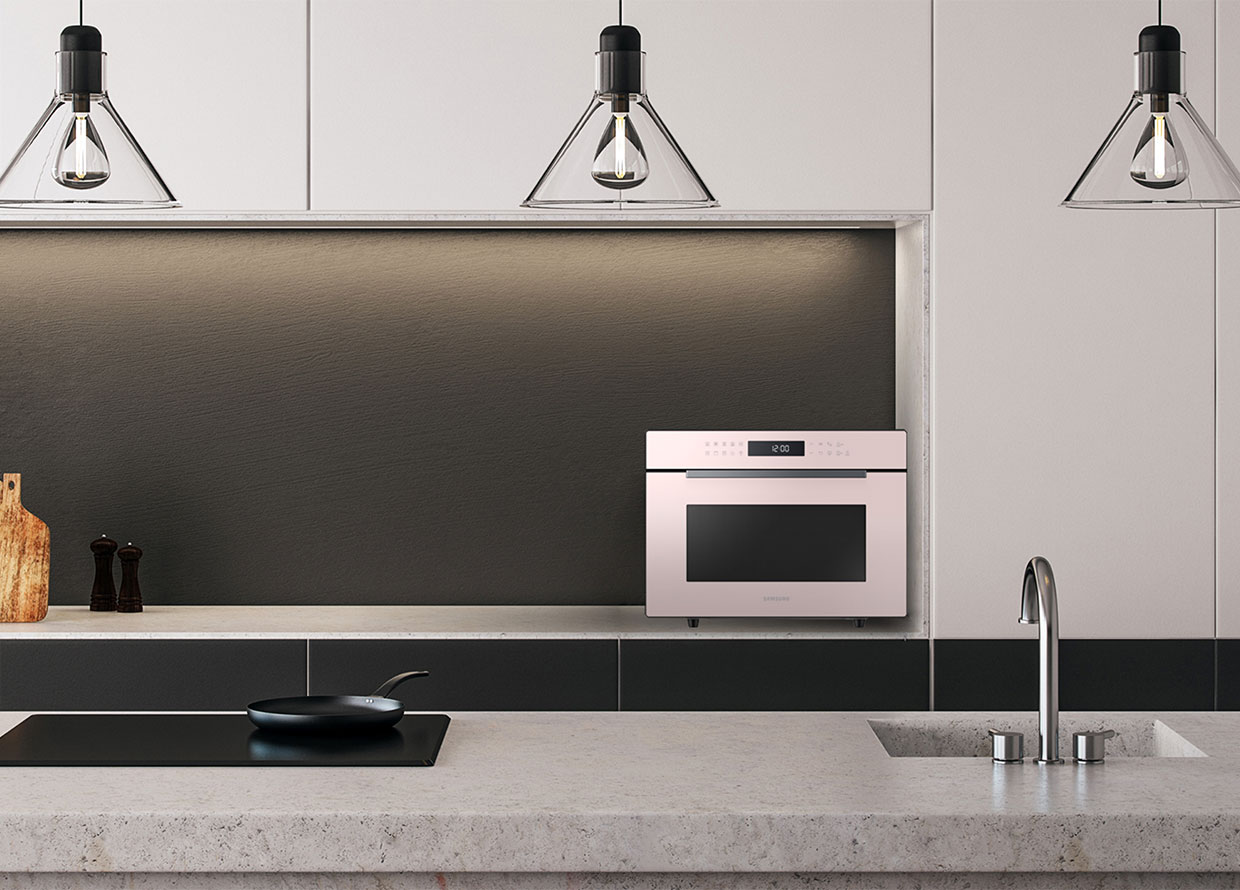 There are way too many combinations to try with the Samsung Convection Microwave Oven, where one week isn't enough to familiarise myself with the appliance—but it's promising and exciting. I could follow the recipes, assemble the ingredients and key in the pre-set cooking modes with the Auto Cook feature. And it'll work, like my last couple of meals. 
What impressed me the most was heating a croissant straight from the fridge, which came out fluffy on the inside with a crisp outer layer. My roast chicken with garlic butter was evenly cooked, while the vegetables had the right texture where previously they would either end up soggy or hard. 
Next up, I'll be testing its baking abilities, but so far, the Samsung Convection Microwave Oven has proven to be an excellent addition to the kitchen inventory, be it for seasoned cooks or enthusiastic beginners!
The Samsung Convection Microwave Oven is available at RM1,959 on Samsung's website.
| | |
| --- | --- |
| SHARE THE STORY | |
| Explore More | |