Running out of ideas on what to cook at home during the CMCO? In a continuing bid to support local (because #BUROSupportsLocal), we'll be sharing delicious recipes by Malaysian hotels. Can't go out to eat? Have a taste of it at home, made by you.
Pumpkin and Turmeric Gnocchi recipe by Chef Luigi Stinga, Mandarin Oriental Kuala Lumpur
With Gorgonzola foam, herbs cream and aromatic bread
---
Ingredients
300 gr Pumpkin
100 gr Kale
3 tbls Extra Virgin olive oil
50 gr Butter
20 gr Cream
50 gr Gorgonzola cheese
1 Egg
15 gr Turmeric
150 gr Flour
10 gr Salt
30 gr Aromatic Bread
30 gr Crushed Walnuts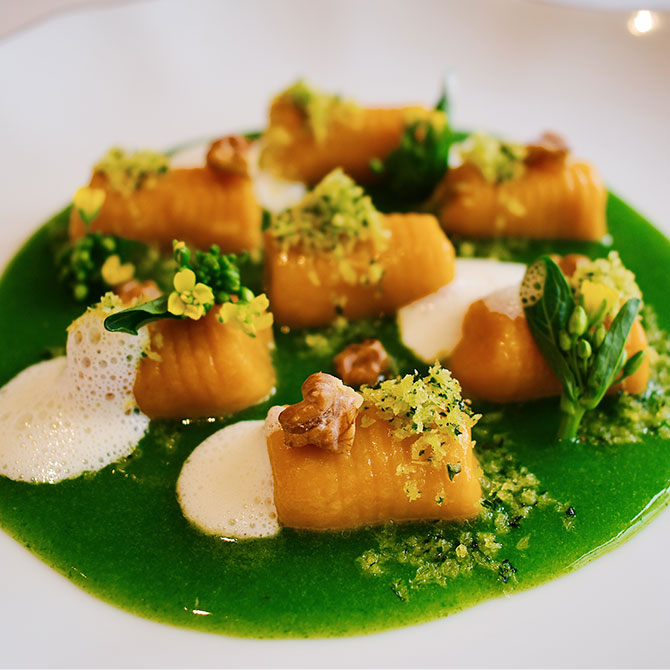 METHOD
Peel and cut the pumpkin in 6 pieces and wrap in aluminium foil. Bake for 30 min, 180 degrees in preheated oven (until pumpkin is soft)
Tip the pumpkin (warm and mashed with fork) on a clean work surface and sprinkle over the flour, make a well in the centre and add the egg, salt, turmeric and flour
Mix together until the dough just forms (medium/hard consistency), then shape into a ball. Set for 30 mins.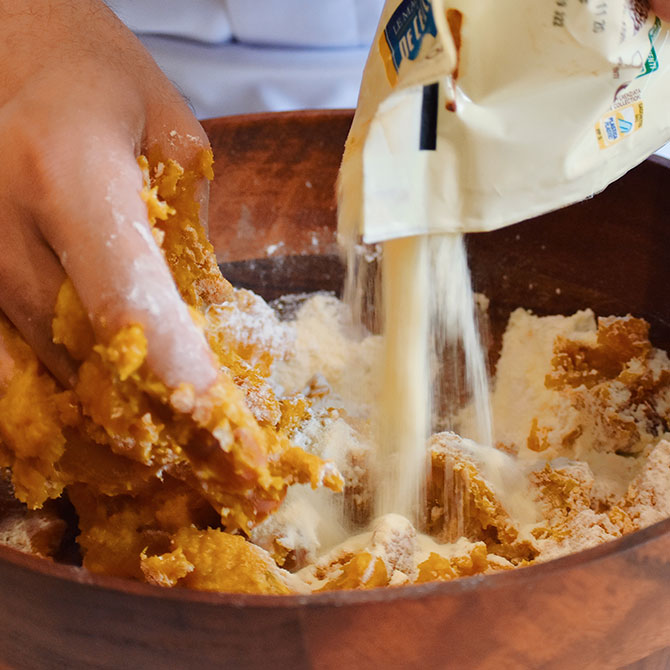 Meanwhile, boil the kale in boiling water (with salt) and after it's cooked, blend well with salt and extra virgin olive oil
Combine gorgonzola cheese (Italian blue cheese) with cream, salt and blend in high speed for 2 mins
Divide the dough into equal pieces, then roll each piece into a long cylinder. Cut each cylinder into 2 cm pieces, then roll each piece on the prongs of a fork to give it a classic gnocchi shape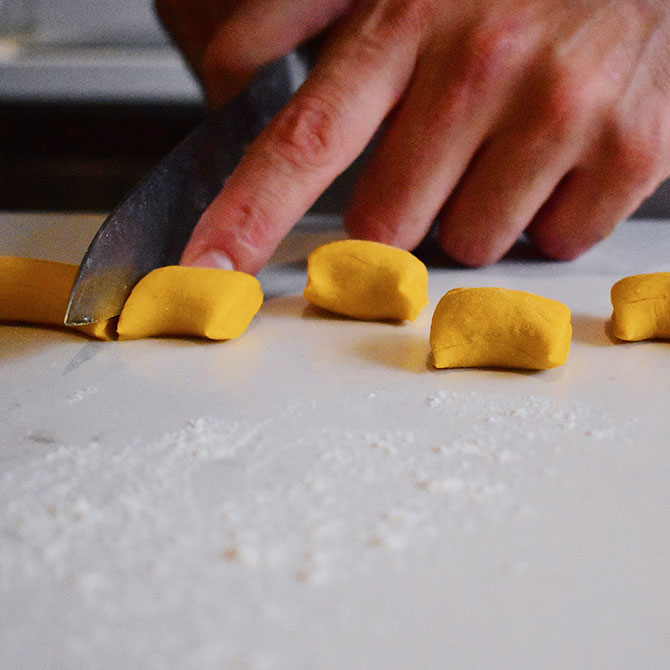 Cook the gnocchi in salted boiling water until they float to the top, then drain thoroughly. Put in a hot pan with melted butter
Pour the herbs cream on the plate, add the gnocchi and on each one, top it with a bit of aromatic bread. Finish off with gorgonzola foam and crushed walnuts for garnishing.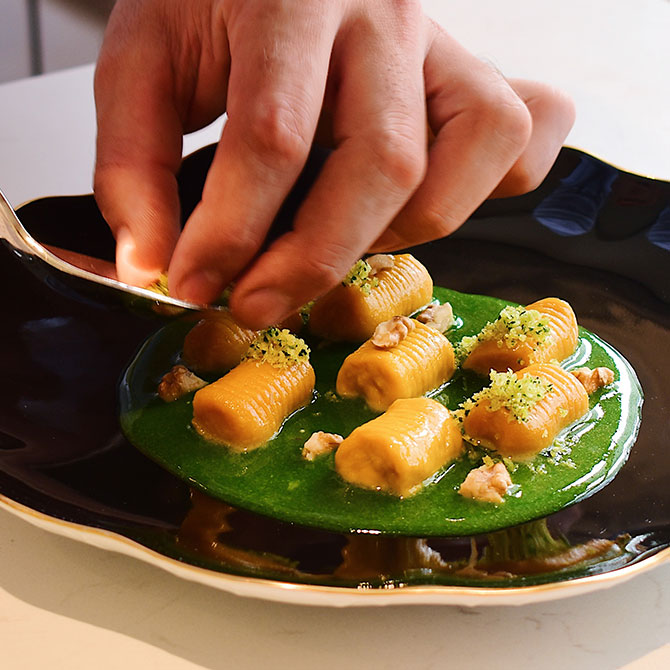 Also, why not keep up with Mandarin Oriental Kuala Lumpur on their Instagram?
| | |
| --- | --- |
| SHARE THE STORY | |
| Explore More | |