Imagine having brunch on a sunny Saturday afternoon except there are flashing lights throughout the dimly lit restaurant, a pair of DJs turning up the heat on the decks, and people dancing on the tables.
Imagine some of your brunch favourites—fried chicken and waffles, almond crusted french toast and super-sized eggs Benedict—except once you're done, it's quickly replaced with a large bowl of punch complete with glow sticks.
Imagine ordering a whole bottle of 1942 tequila (or more) and ten minutes later, you hear an orchestra of whistles and when you turn to look, you see a girl, propped on another staff's shoulder, wearing either an iridescent or leopard print outfit, approaching your table with more waitresses all waving the bottles in the air. Fast forward three to four hours later, you exit the restaurant to find a setting sun.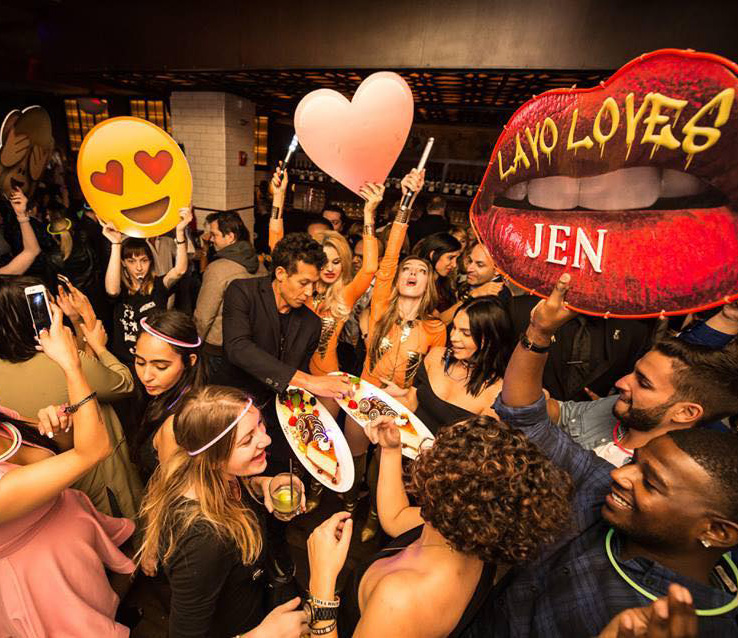 This is a typical Saturday (party) brunch at Lavo New York; and you can expect several slices of that on the 57th floor on Marina Bay Sands' Tower 1, where the ultra new and shiny Lavo Singapore resides. But this isn't just any addition to the Singapore entertainment scene. There's a name for that experience I just described. The Tao Group, a leading restaurant and nightlife company in the United States, and the company behind Lavo, calls it 'vibe dining'.
Vibe dining is relatively new in Asia, seeing as Lavo Singapore marks Tao Group's first foray into Asia, but the concept is no stranger to the company who invented it. For starters, Lavo Las Vegas, a restaurant-casino-sports lounge, is going on 10 years. Lavo New York, restaurant-cum-nightclub, turned seven just a few months ago. Lavo Singapore, on the other hand, is poised to be a restaurant and rooftop bar.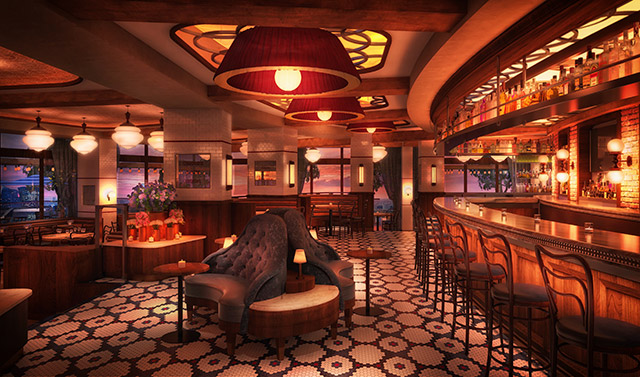 For the uninitiated, Tao Group co-founder Noah Tepperberg has a pretty good summary of what vibe dining means. While in New York to experience the said concept, I asked him to give me the gist of it. He said it boils down to a DJ in the restaurant ("Not hidden but where everyone can see him/her,"), the lighting ("It has to be augmented,") and then there's the staff as well ("We train them to be part of the party,"). "We built it to have a lot of different components," said the nightclub mogul.
Tepperberg's attention to detail is evident. Tao Group's immense success over the years is proof of that with close to 30 establishments under its umbrella, and with more to come. The 42-year-old revealed the company's formula for success lies in the locations. "All of our places have a certain 'wow' factor from the moment you step in. And we always say that we hire people for their smiles. We want the staff to be engaging and that's a big part of it too," he said.
Patrick Lang, vice president of global restaurant and nightlife development of Las Vegas Sands Corp., added, "It's more than just the food or the drinks. It's a multi-faceted approach. Location, design, music, lighting, environment, customer service—these are all the ingredients that add up to a great experience, and one that keeps the customers coming back for more."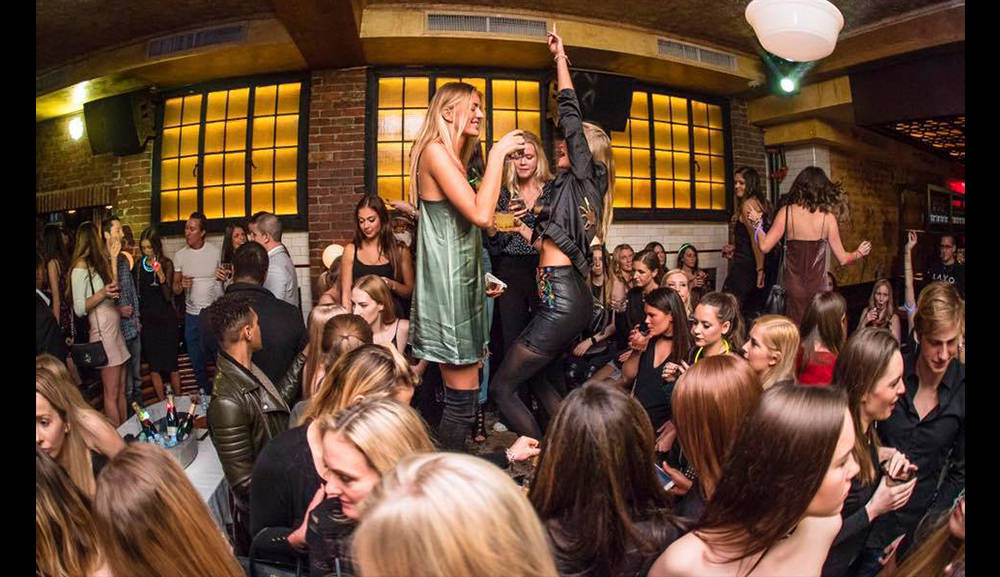 Tepperberg and Lang's responses were of a humble tone. The massive crowd (and the queue outside) Lavo New York was not. Party brunch on a Saturday still sounded plausible. It was the start of the weekend after all. That same excitement, however, didn't flicker a tiny bit when we visited for dinner the next night—a Sunday—but the vibe sure took an alternate approach. "Wait till you see it at night. The place changes. It's different," Lang had told me. He wasn't lying. Tepperberg's 'The lighting has to be augmented' came floating into my mind. There was more. Sundays at Lavo New York are Riviera Sundays, a weekly themed dinner party hosted by a man named Rocco Ancarola, and that night's theme was Roger Rabbit.
Stilt-walkers strutted across the restaurant while the guest DJ matched the music to the ambience and costume-clad dancers showed their best moves on countertops. On the table, a selection of Lavo's decadent dishes made to share—from the signature one-pound meatball made from fresh wagyu beef, Italian sausage and veal (served with fresh whipped ricotta) to the classic Caesar Salad to the mouthwatering New York Strip Steak to the Truffle French Fries. At intervals, there were a couple of intriguing performances on the main stage as we dug in—from a mini burlesque show to a Jessica Rabbit lookalike swallowing knives of different lengths before ending with a rifle to a belly dancer dishing her curves with a LED-lit cape.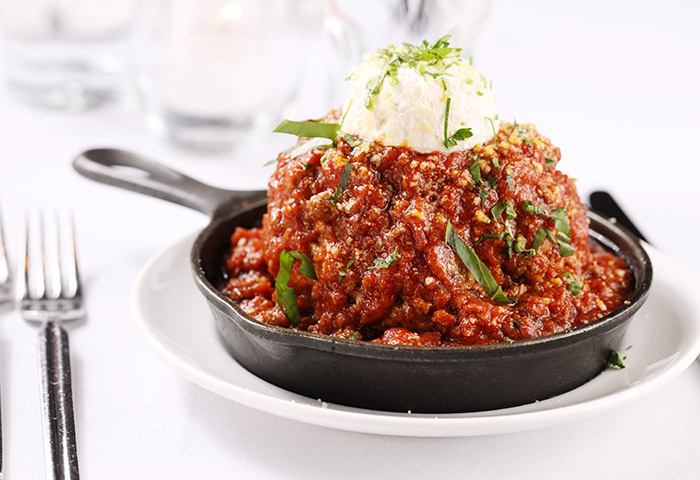 While it's uncertain if Rocco's Riviera Sundays will make it to Lavo Singapore, Lang has hopes it could for special occasions. What you will certainly be able to find at Lavo Singapore is that distinct Italian American cuisine, the quality one-of-a-kind dining experience and several elements of the interior. "We literally flew the vintage subway tiles and bricks—the same ones we use in Lavo New York—from our suppliers here to Singapore to recreate that exact look and feel," said Tepperberg.
The tiles are actually quite a significant part of Lavo's beginnings. Every concept for a restaurant or nightclub under the Tao Group was born from a story. Tepperberg considers Lavo's to be pretty unique. They had gotten a spot at the Palazzo Las Vegas but there were already several restaurants there—Mario Batali's Italian steakhouse, Mexican, French, you name it. "By the time we finalised the deal, there weren't many cuisines left," he recalled fondly with a laugh.
They decided to lean more towards an Italian Mediterranean menu and started thinking of famous Mediterranean places. One of his partners, Marc, then mentioned an old club in Paris, which was a Moroccan bathhouse. "I don't know why he thought Moroccan when he thought Mediterranean but we started to use the idea of a restaurant revolved around a bathhouse theme. Hence, Lavo is actually Latin for 'bathe'."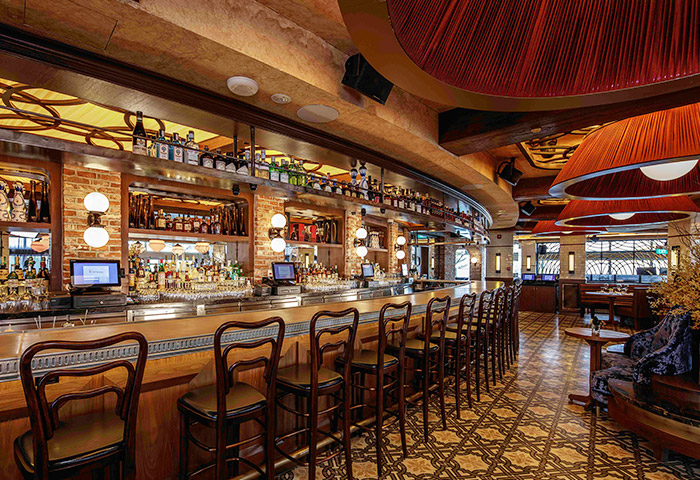 Coming back closer to home, the defining factor that sets Lavo Singapore apart from its sister branches in the US goes back to Tepperberg's winning 'ingredient': Location. "Three of the four walls are glass looking out to the city's skyline so we had to use a variety of ways to bring Lavo's look and feel into the place, whether it was the ceiling, accessories, light fixtures, antique mirrors or the furniture, which were all custom built," he said.
"There's that whole indoor and outdoor experience too. We've got a huge wraparound terrace so we created this really cool arrival experience. We also played with greenery to match the view so quite some time was spent thinking about the landscaping as well," quipped Lang. He was describing the entry garden and the sprawling outdoor terrace. The latter features a light timber trellis, an outdoor bar and a custom made gelato cart.
"There's nothing like it in town," said Tepperberg on a final note. He's right.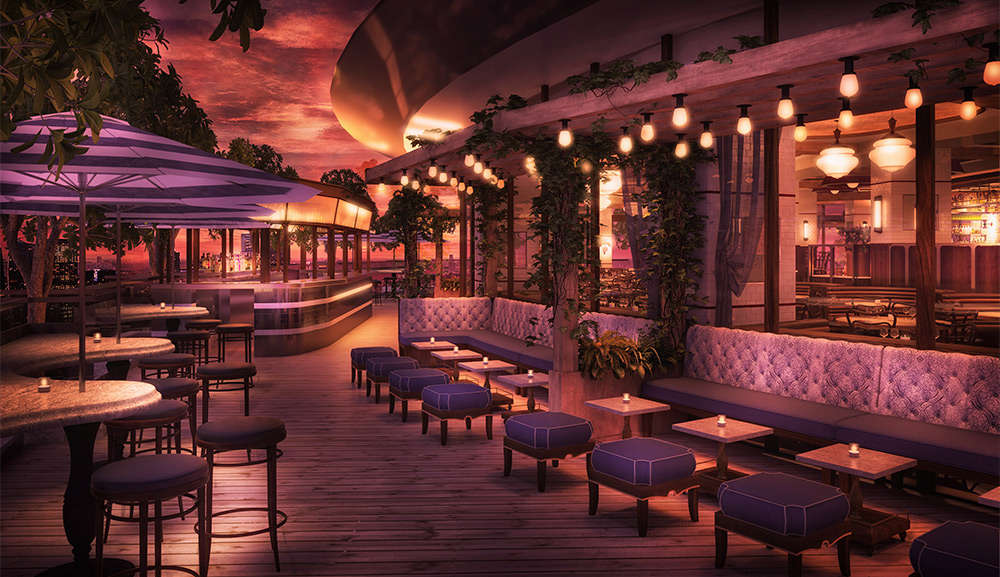 Imagine being 57 storeys high on the iconic Sands SkyPark with an Instagrammable interior of beautiful round leather booths; a section of floors peppered with gorgeous tiles; grand lighting that emits a warm ambience; and floor to ceiling windows with a million dollar view of Singapore's skyline.
Imagine the lights changing according to the theme and time of the day; the music by guest DJs following the pace of the place; the unwavering energy of the staff; and transitioning from cocktails at the bar to dinner at the booths to dancing the night (or day) away on the tables and banquettes.
Or don't imagine at all and pay them a visit. Lavo Singapore officially opens on 8 January 2018.
For more information, visit www.MarinaBaySands.com/Lavo and www.lavosingapore.com; or follow @lavosingapore.
| | |
| --- | --- |
| SHARE THE STORY | |
| Explore More | |