Food + Drink
Nespresso celebrates Malaysia Day with fan-favourite flavours and local coffee recipes
Give these flavours a shot!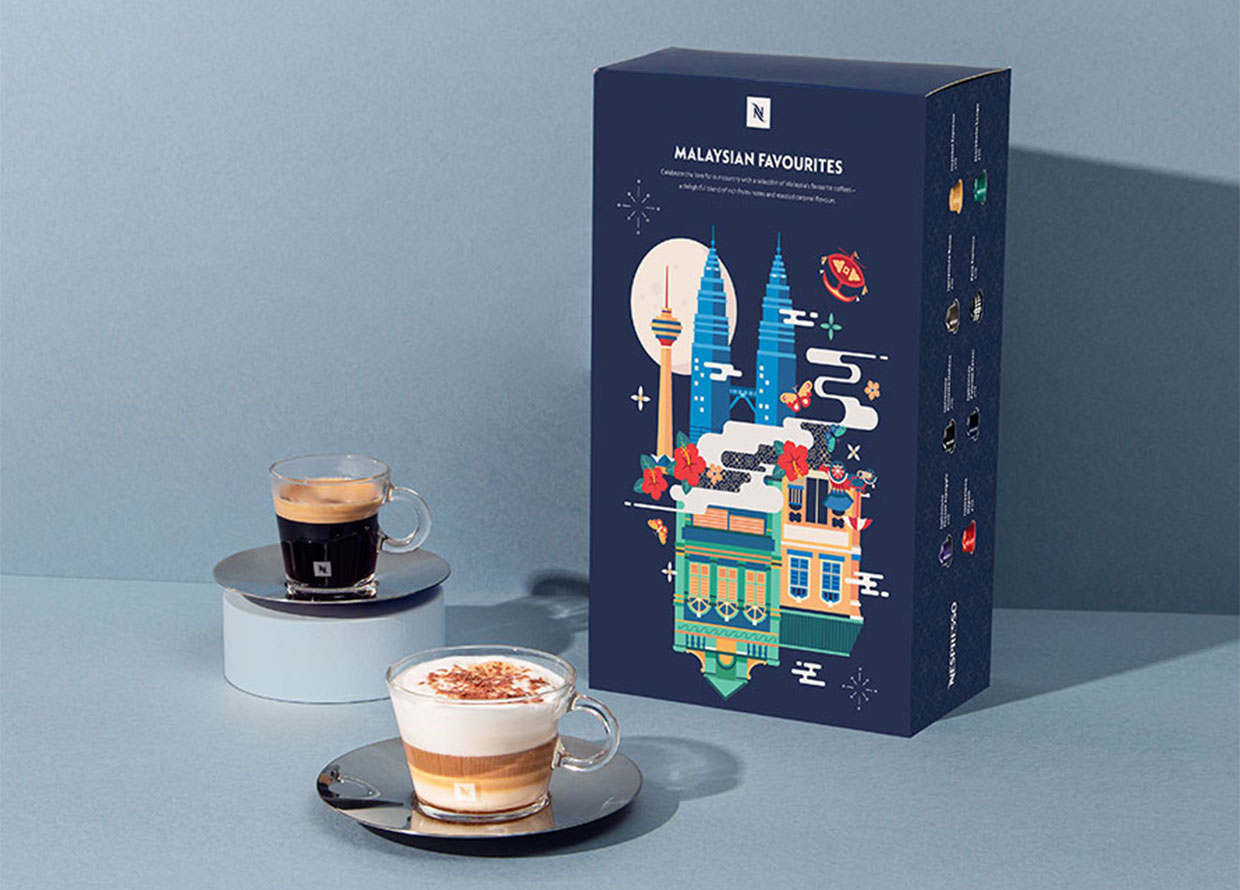 If you had to pick an unforgettable Malaysian flavour, what would it be? Kaya? Pandan? Durian? Whatever it is you have in mind, imagine it paired with a freshly brewed cup of coffee. Better yet, turn that piece of imagination into reality with Nespresso's premium quality coffee and state-of-the-art machines!
To celebrate Merdeka and Malaysia Day, Nespresso has introduced the Malaysian Favourites 8-sleeve Pack which includes all-time favourite coffees from the Ispirazione Italiana and World Explorations range, as chosen by Malaysians. 
Watch the video below to unbox the limited-edition Malaysian Favourites 8-sleeve Pack with us. Read on to find out how you can enjoy an unforgettable taste with Nespresso this Malaysia Day (and every other day)!
Unlock superior coffee quality…
As a company that prides itself on premium quality coffee, Nespresso has carefully established a prestige coffee chain. It starts with cherry-picking only the finest coffee beans from the best origin and territory, harvested with meticulous farmer care. Next, the selected green coffee beans go through 70 quality checks to ensure the specific aroma and taste profile are met.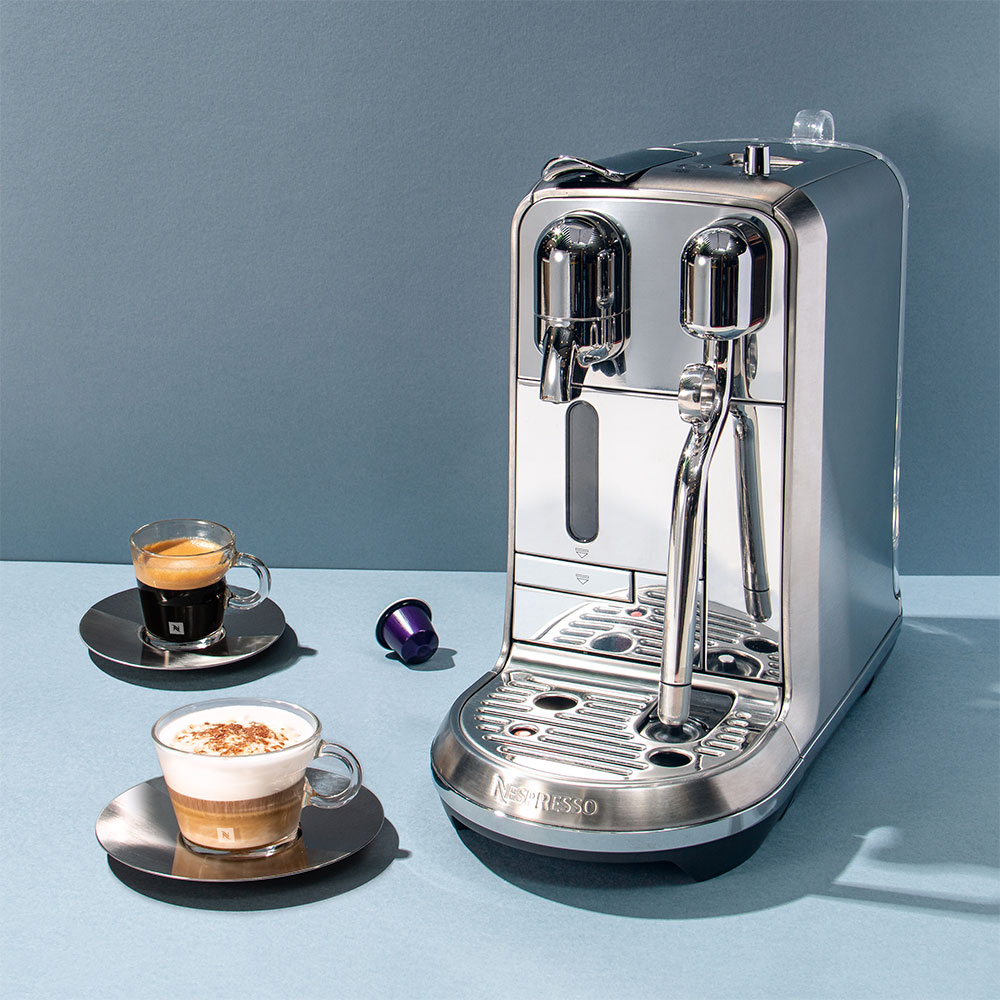 Nespresso's master blenders, roasters and grinders will then take over to unlock the beans' full potential before the fresh coffee grounds are sealed in a recyclable aluminium capsule. This stringent coffee-making process guarantees a consistent in-cup result.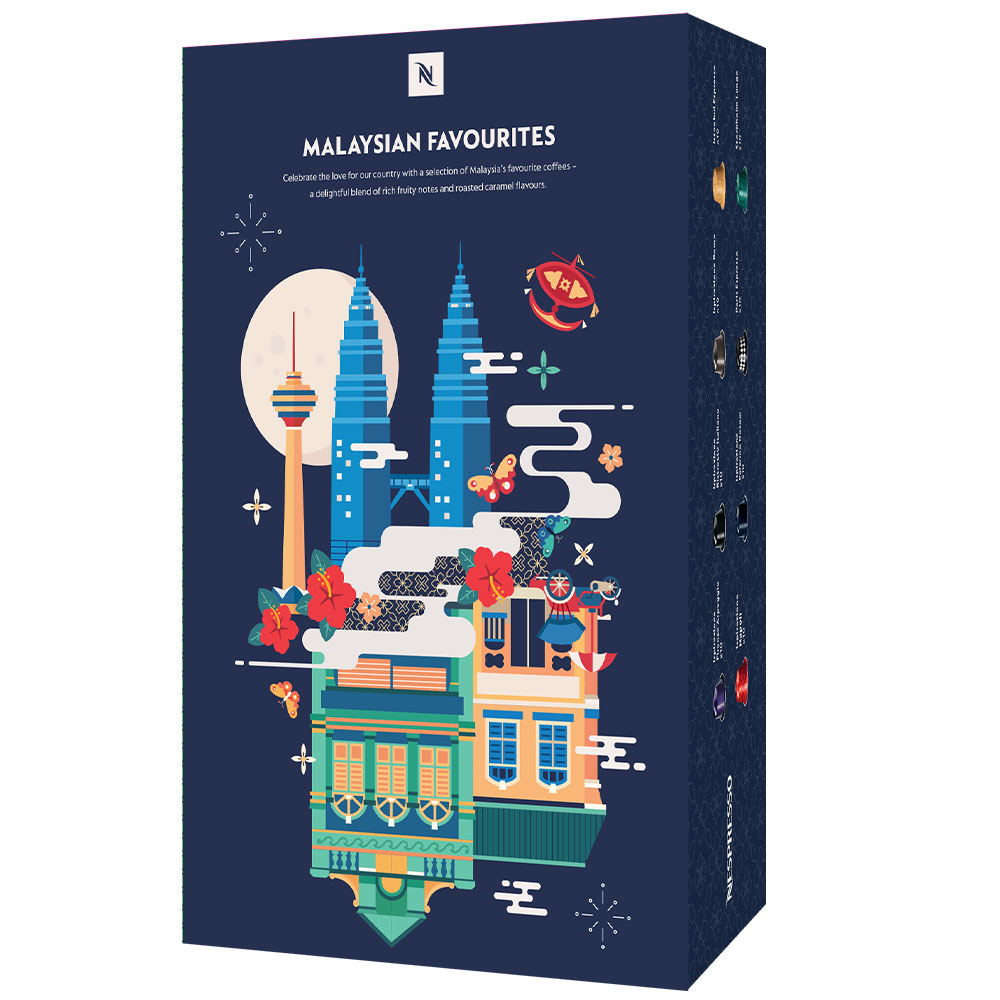 The Malaysian Favourites 8-sleeve Pack encapsulates local favourites from Nespresso's extensive coffee creations, including the Ispirazione Italiana and World Explorations range. The former pays tribute to iconic Italian roasting tradition, whilst the latter is inspired by the rich coffee culture of destinations around the globe. There's something for every coffee aficionado in the pack—whether you prefer bold, nutty notes or sweet, fruity aromas.
…with the touch of a button…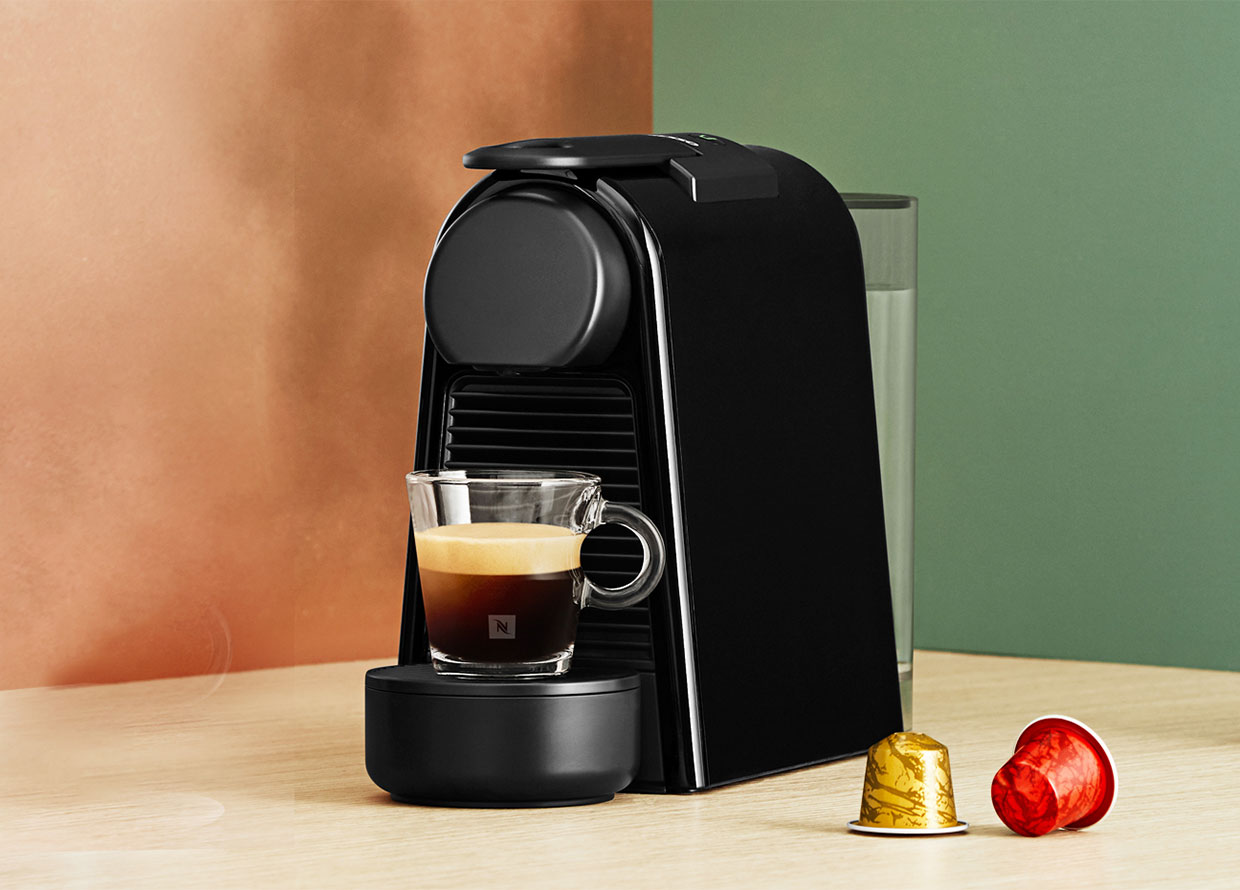 With Nespresso's coffee machines, a freshly brewed cup of coffee is just one touch away. All of the brand's machines are fitted with a 19-bar pressure pump to pierce through the capsules and unlock the coffee aromas within. This results in a luxuriously rich crema in every cup of Nespresso.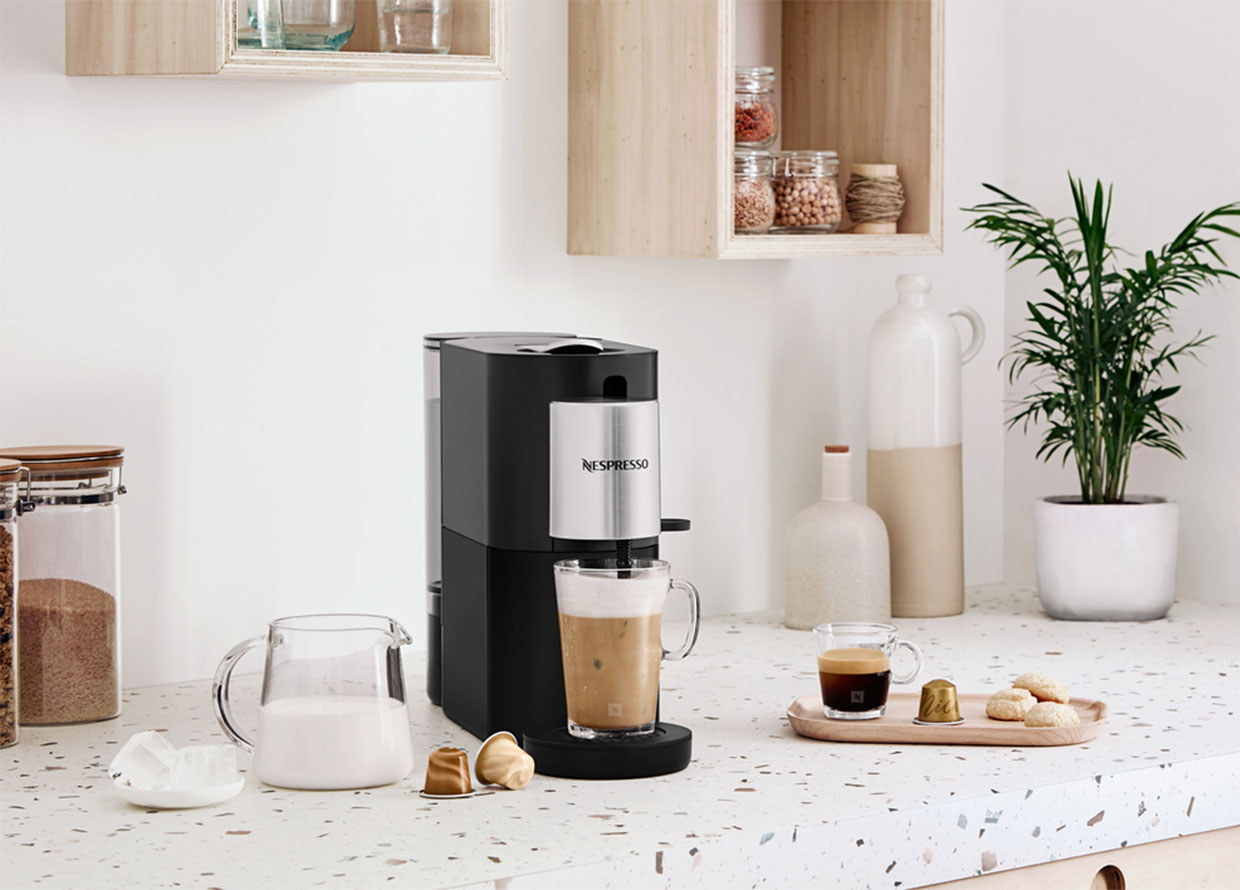 The Essenza Mini is popular for its compact size that conveniently fits in modest spaces. It's very easy to use, allowing you to craft a café-style espresso or lungo in the comfort of your home. Meanwhile, the Atelier is ideal if you enjoy milk with your coffee, as it allows you to craft your own hot or iced milk coffee recipes such as cappuccino or flat white. It even allows you to froth any type of milk, including plant-based options! 
What's more, all Nespresso coffee machines are available in a variety of colours and sizes that allow coffee lovers to complement their home interior ambience.
…and enjoy an unforgettable taste of home!
To further elevate the coffee-drinking experience, Nespresso has collaborated with Barista Guild Asia (BGA) to create a selection of unique coffee recipes. Ten BGA baristas were selected to craft two original coffee recipes that resonate with Malaysians using Nespresso's finest and freshest coffees from the Malaysian Favourites collection. 
The first recipe is based on the barista's interpretation of an "unforgettable taste" that is translated into a cup of Nespresso coffee. On the other hand, the second recipe incorporates popular Malaysian ingredients in unique ways—think gula melaka, pandan, and durian, to name a few. Swipe on the gallery below to discover the recipes and recreate them at home.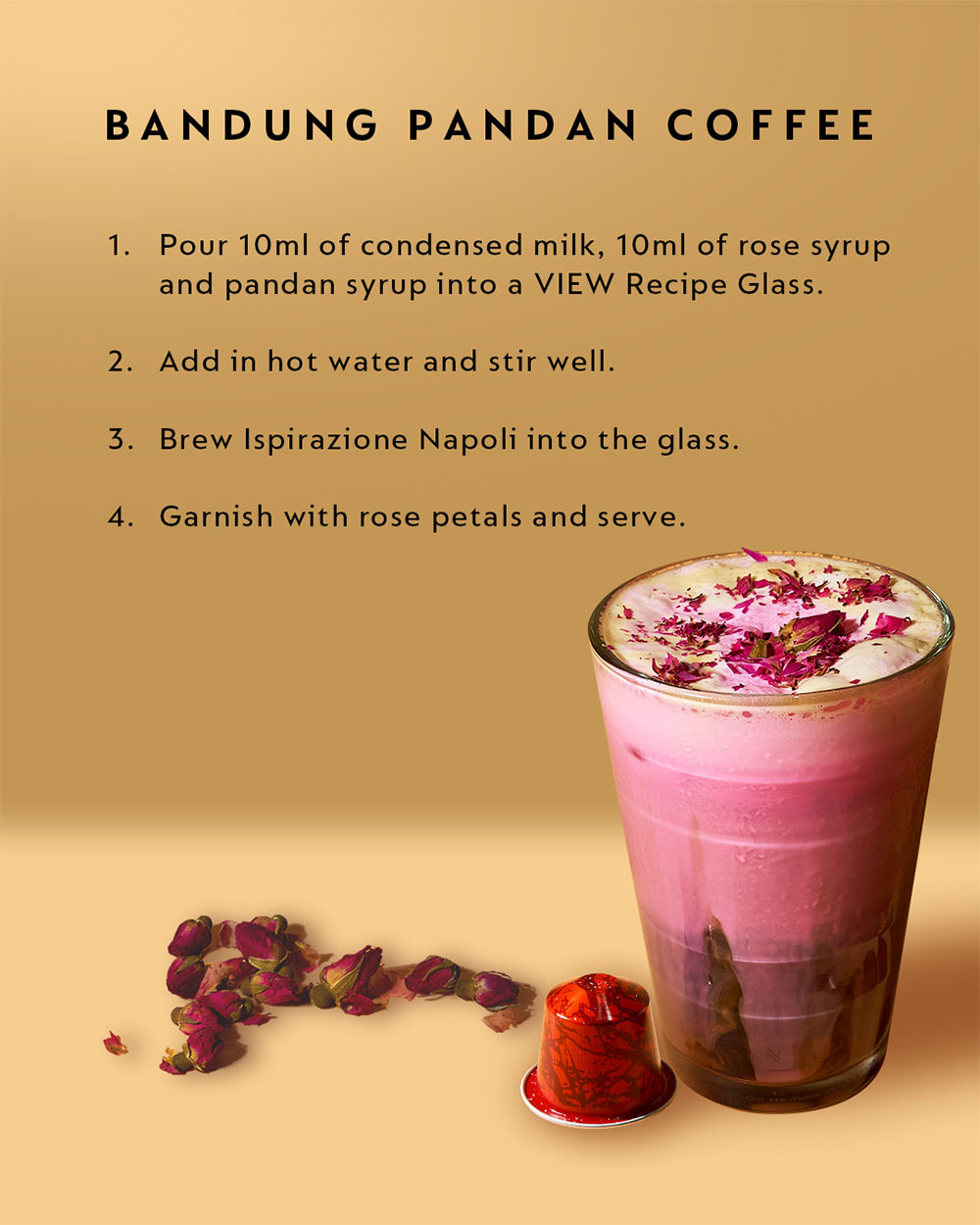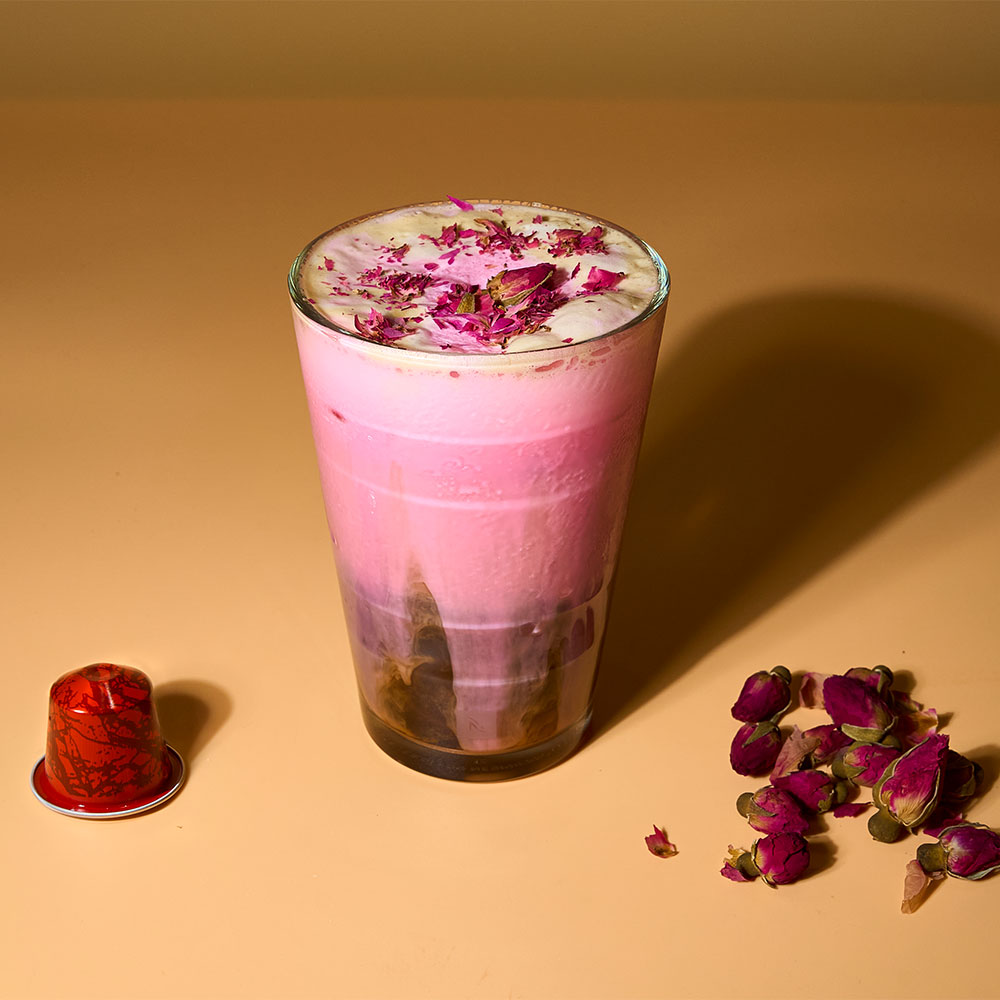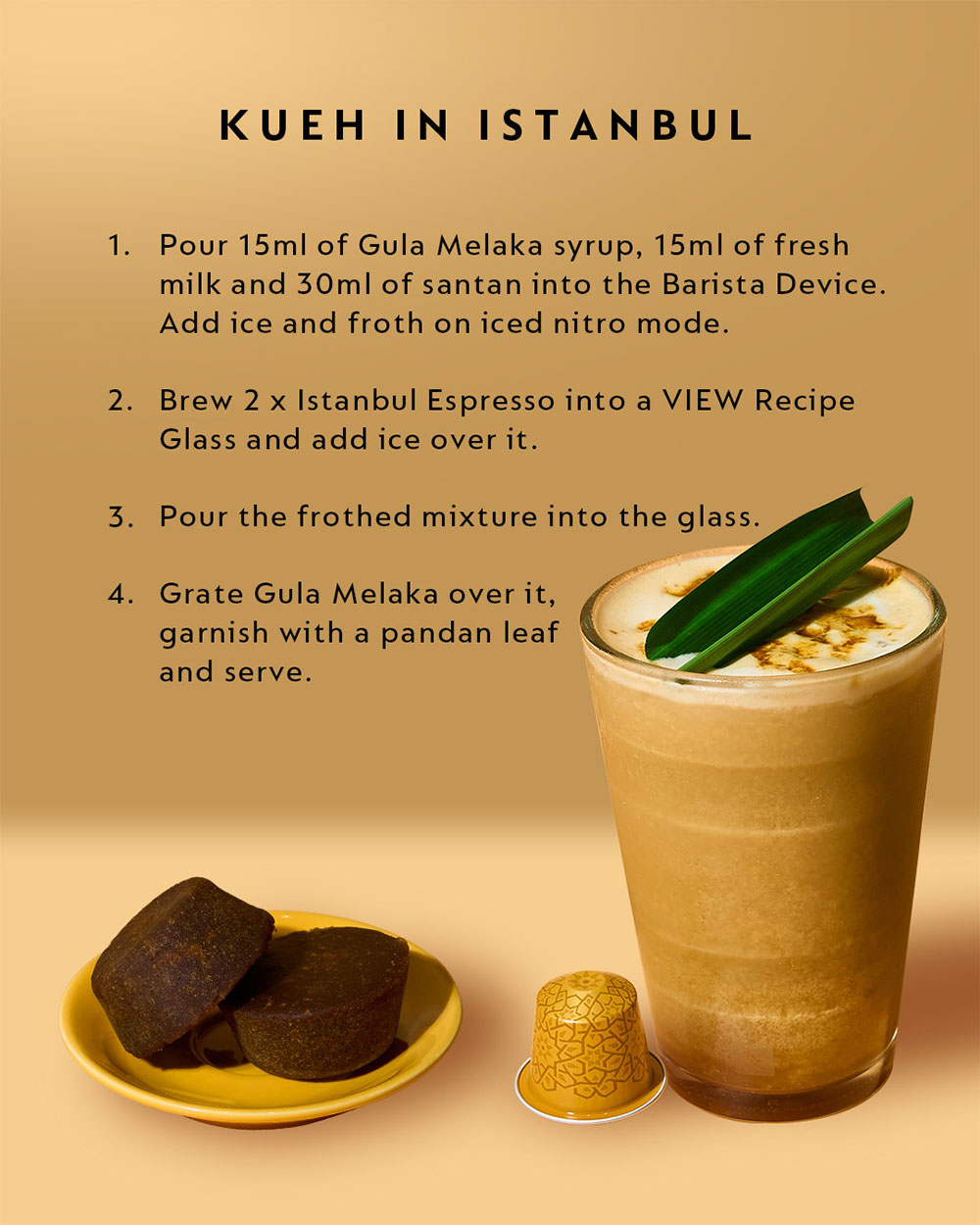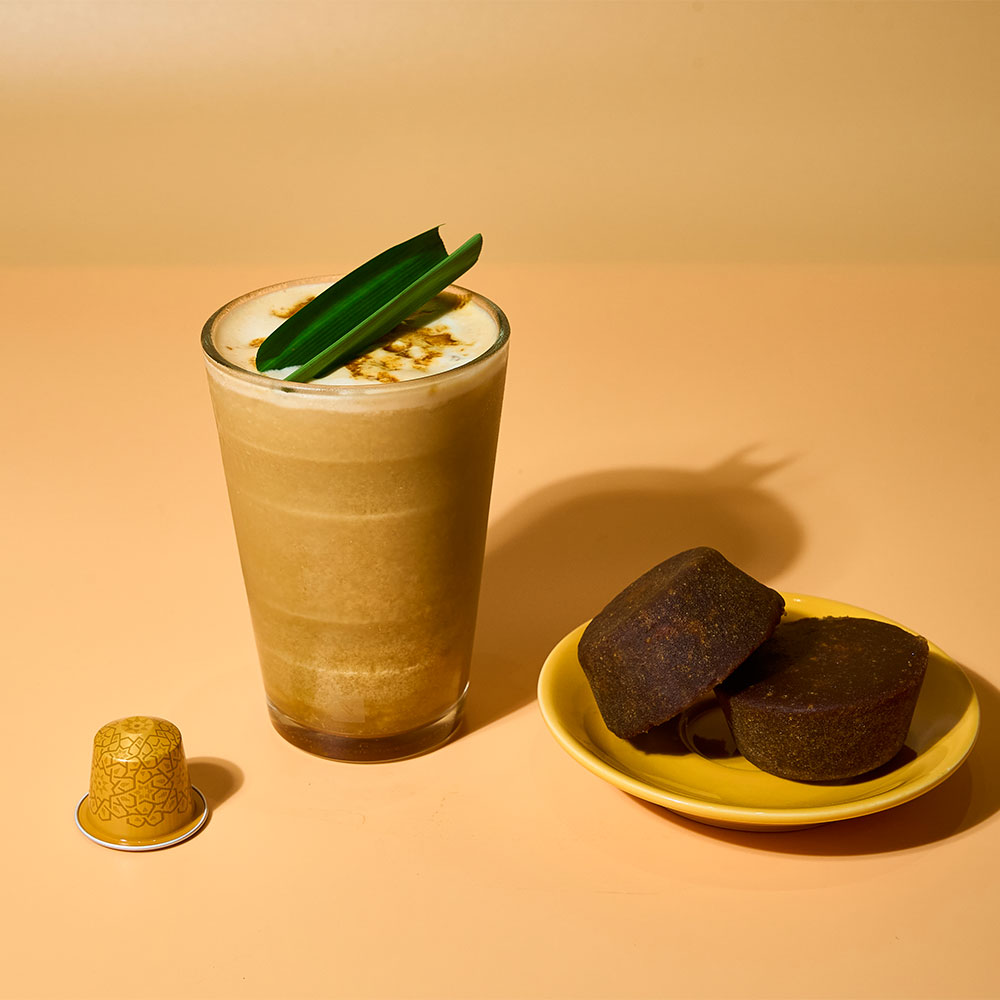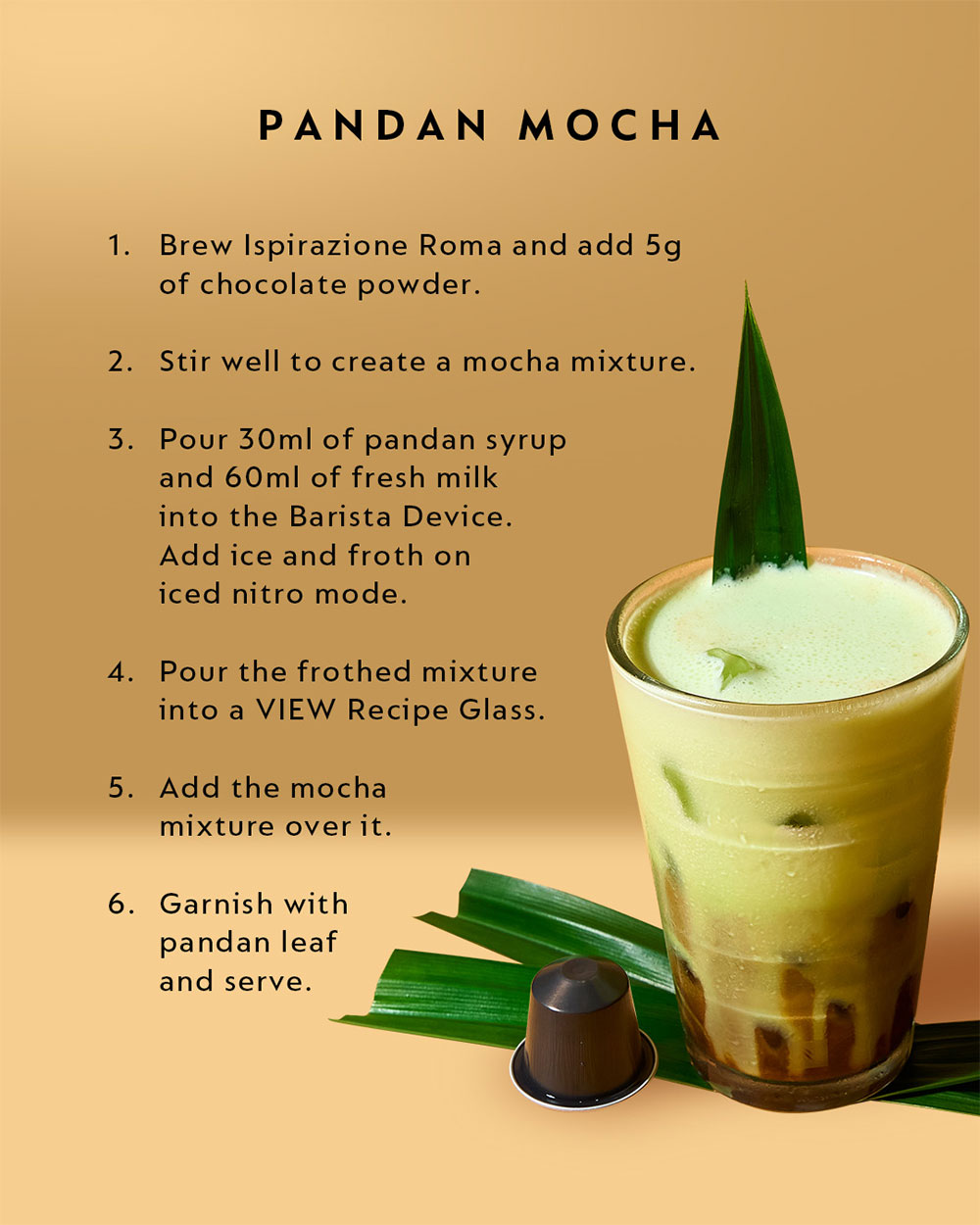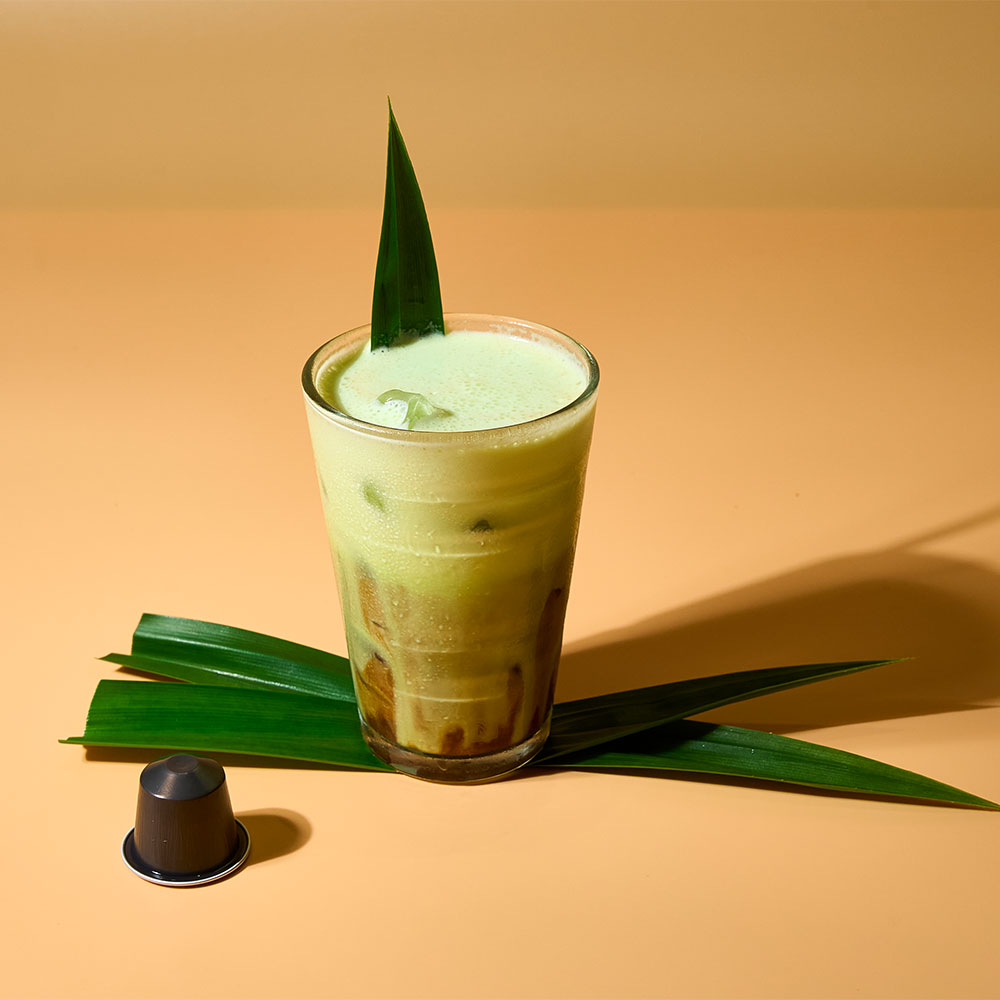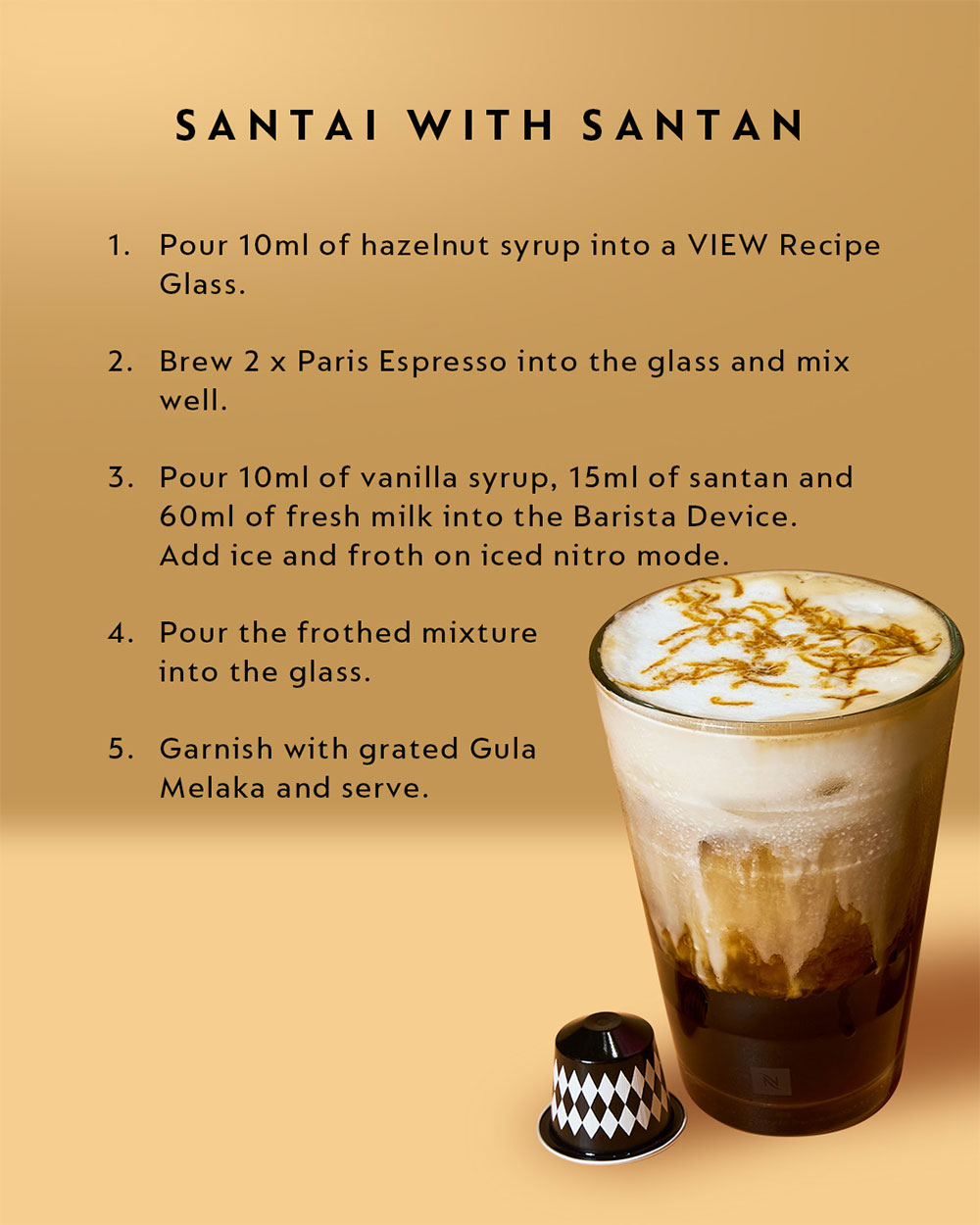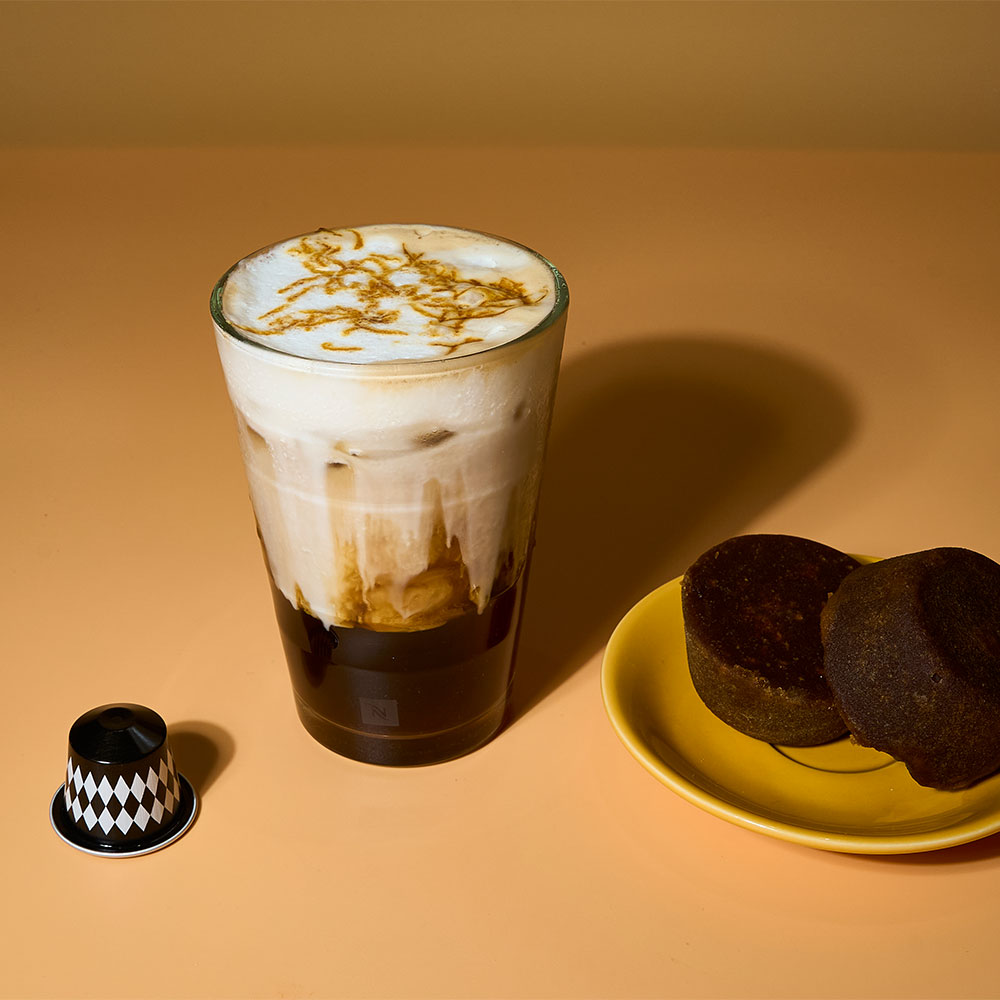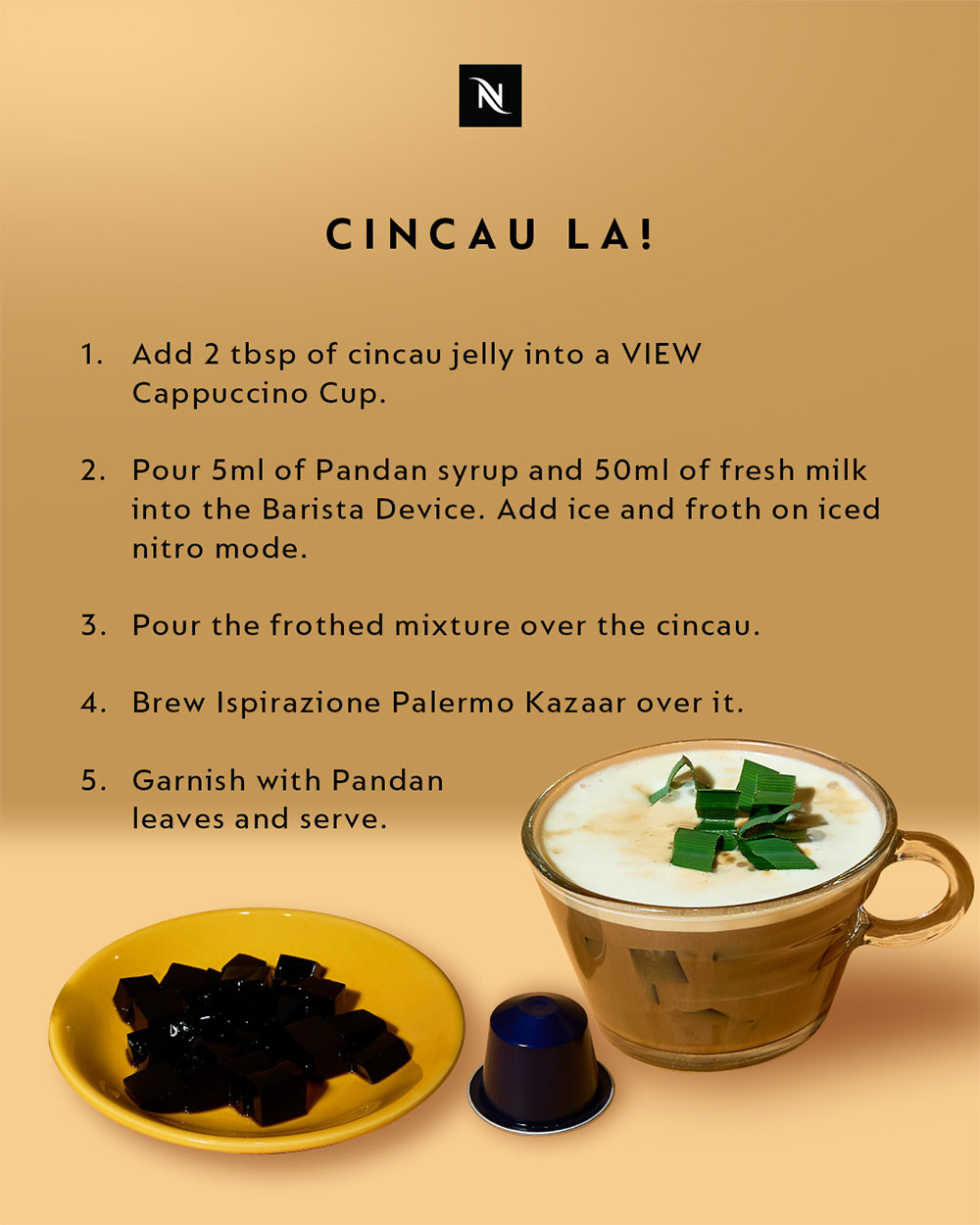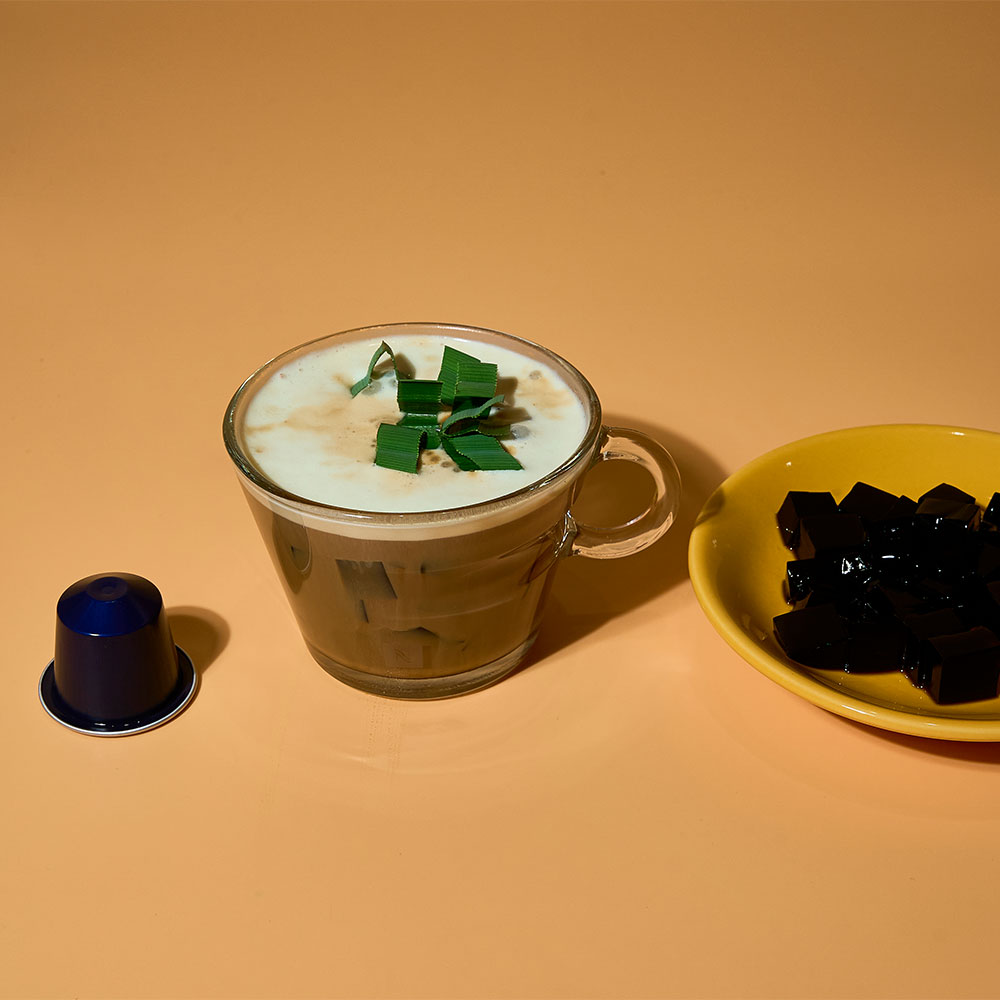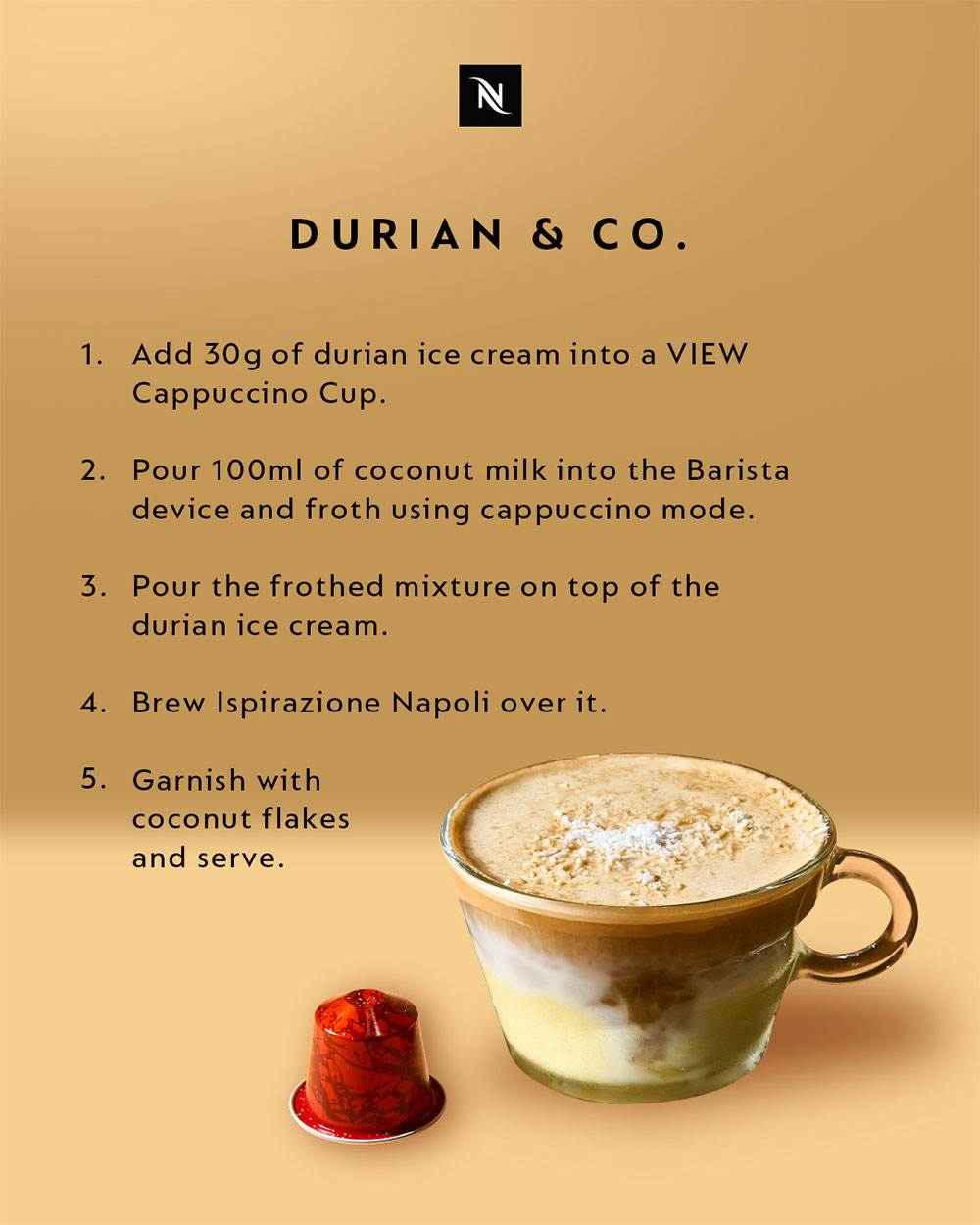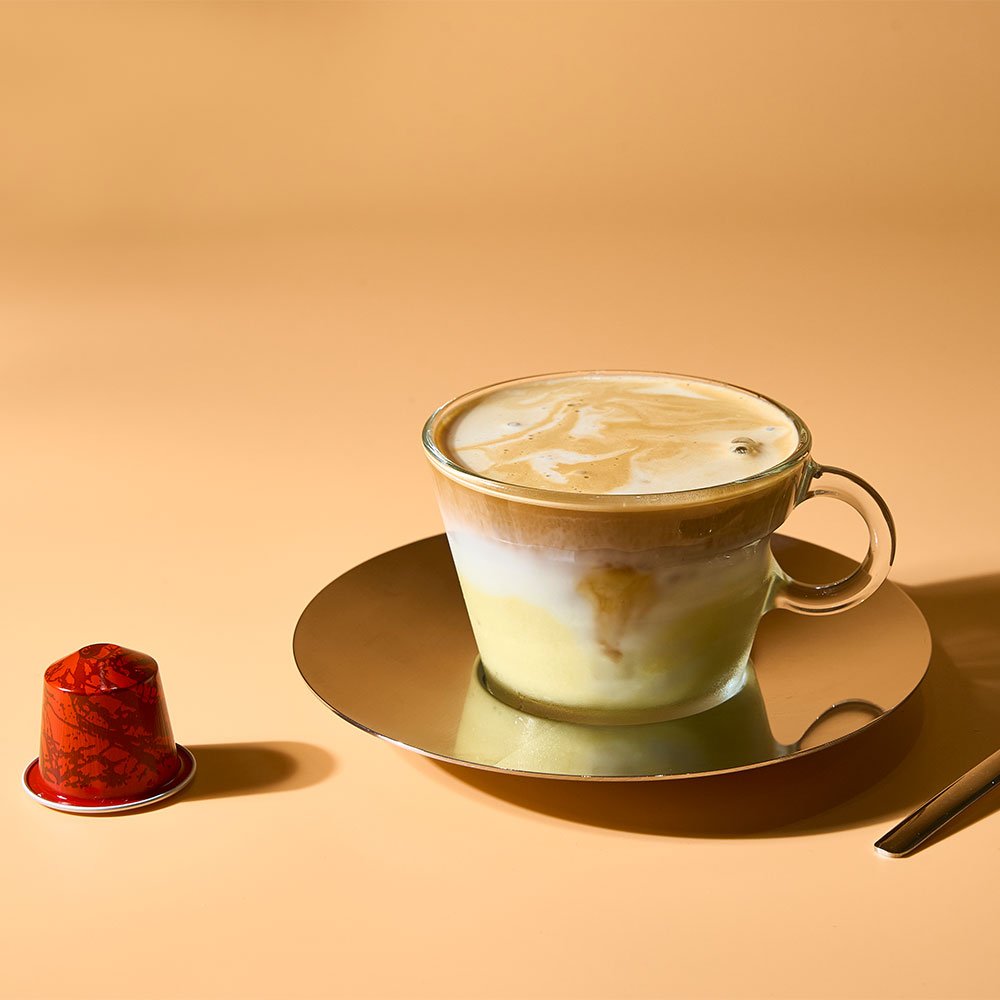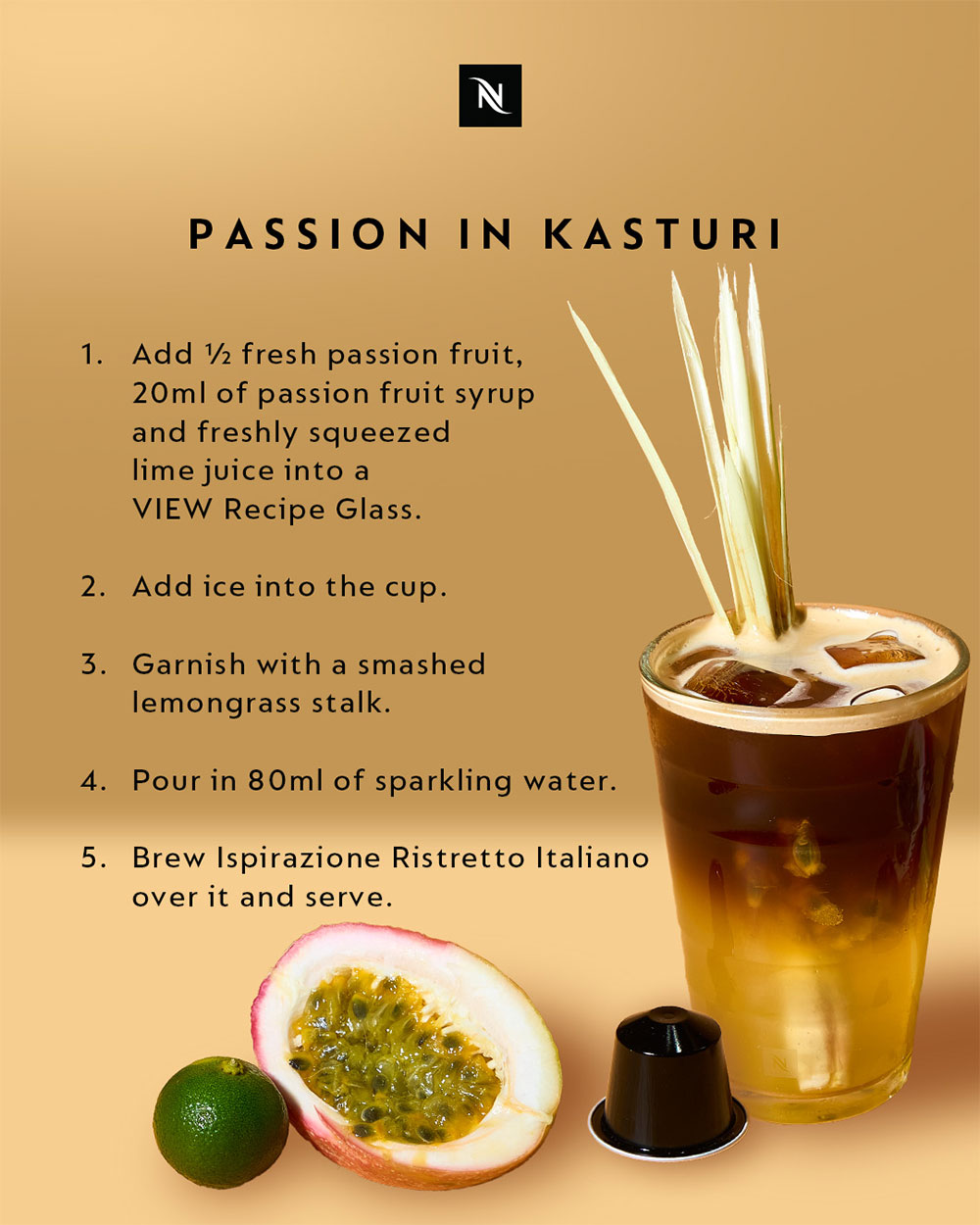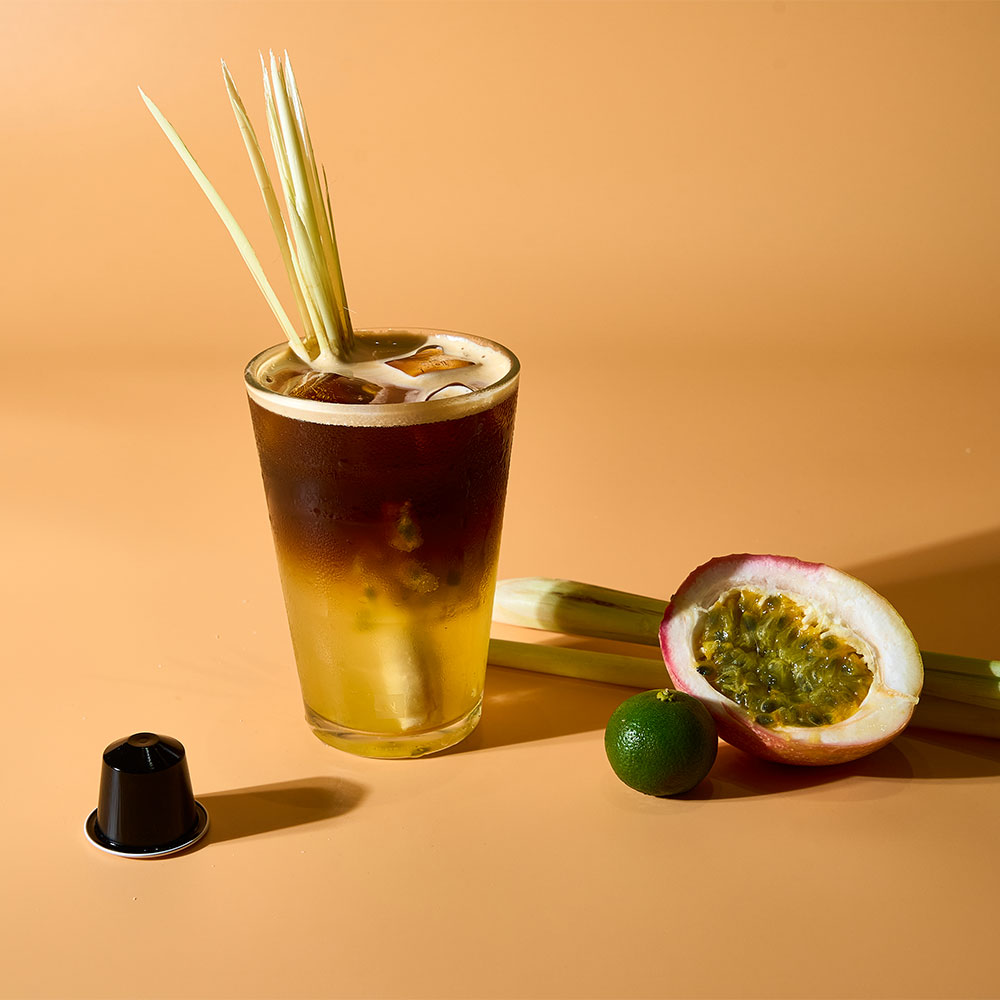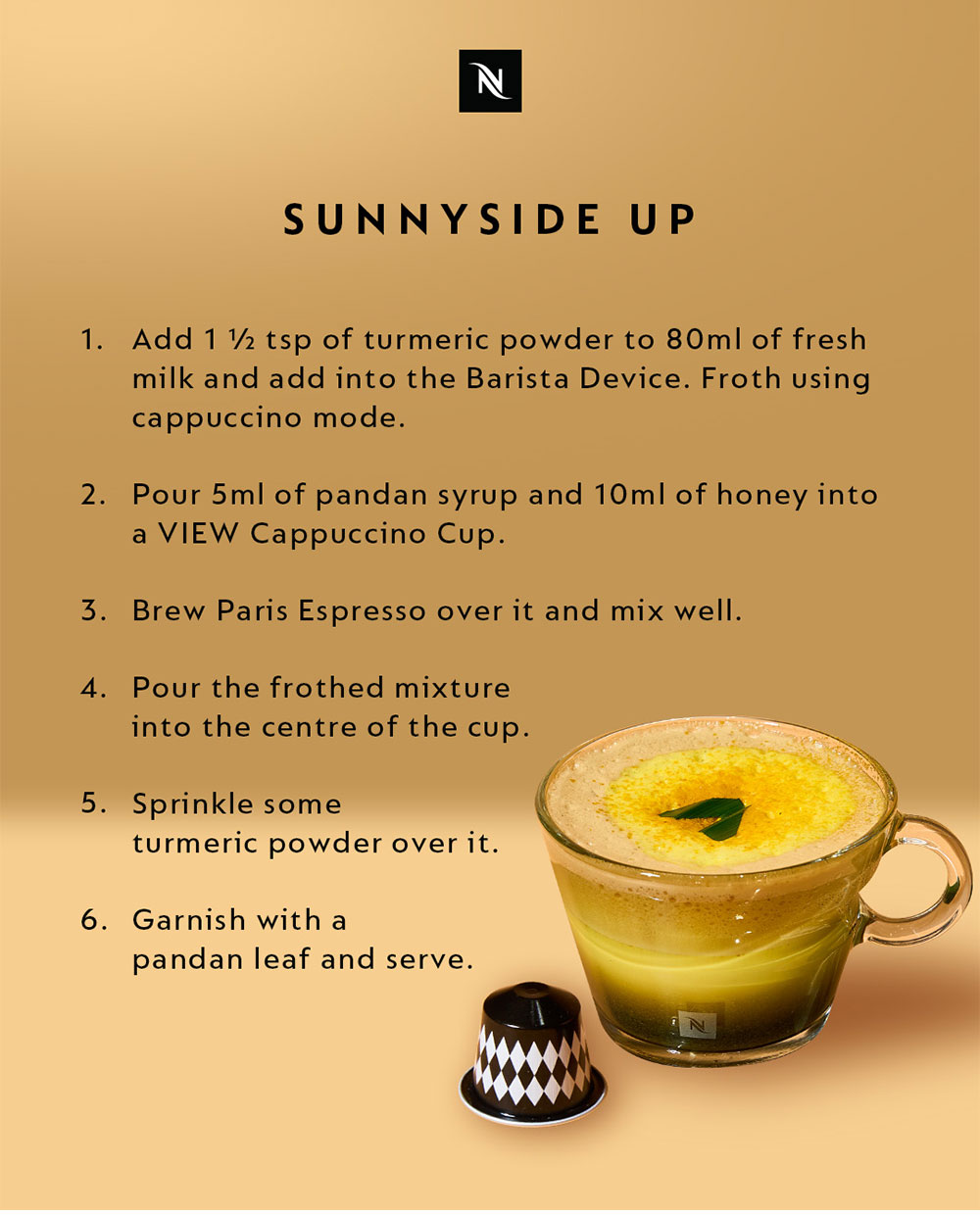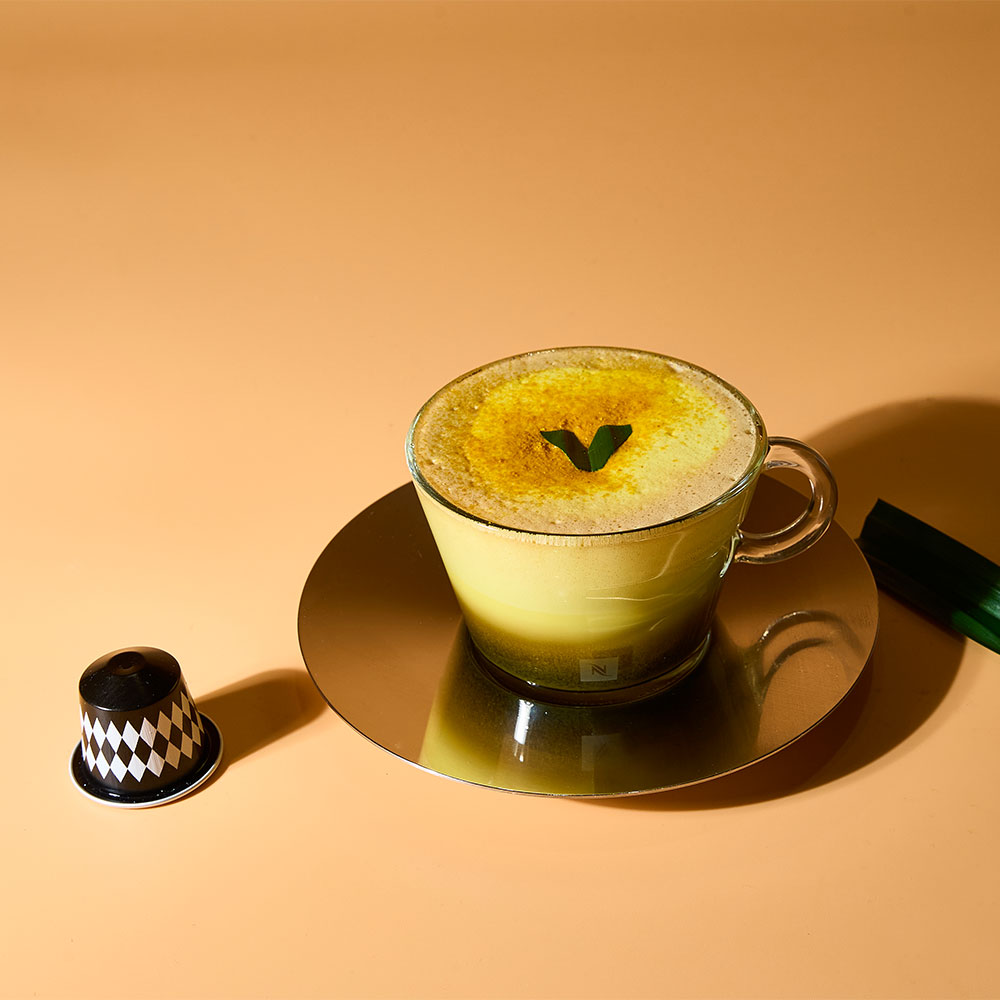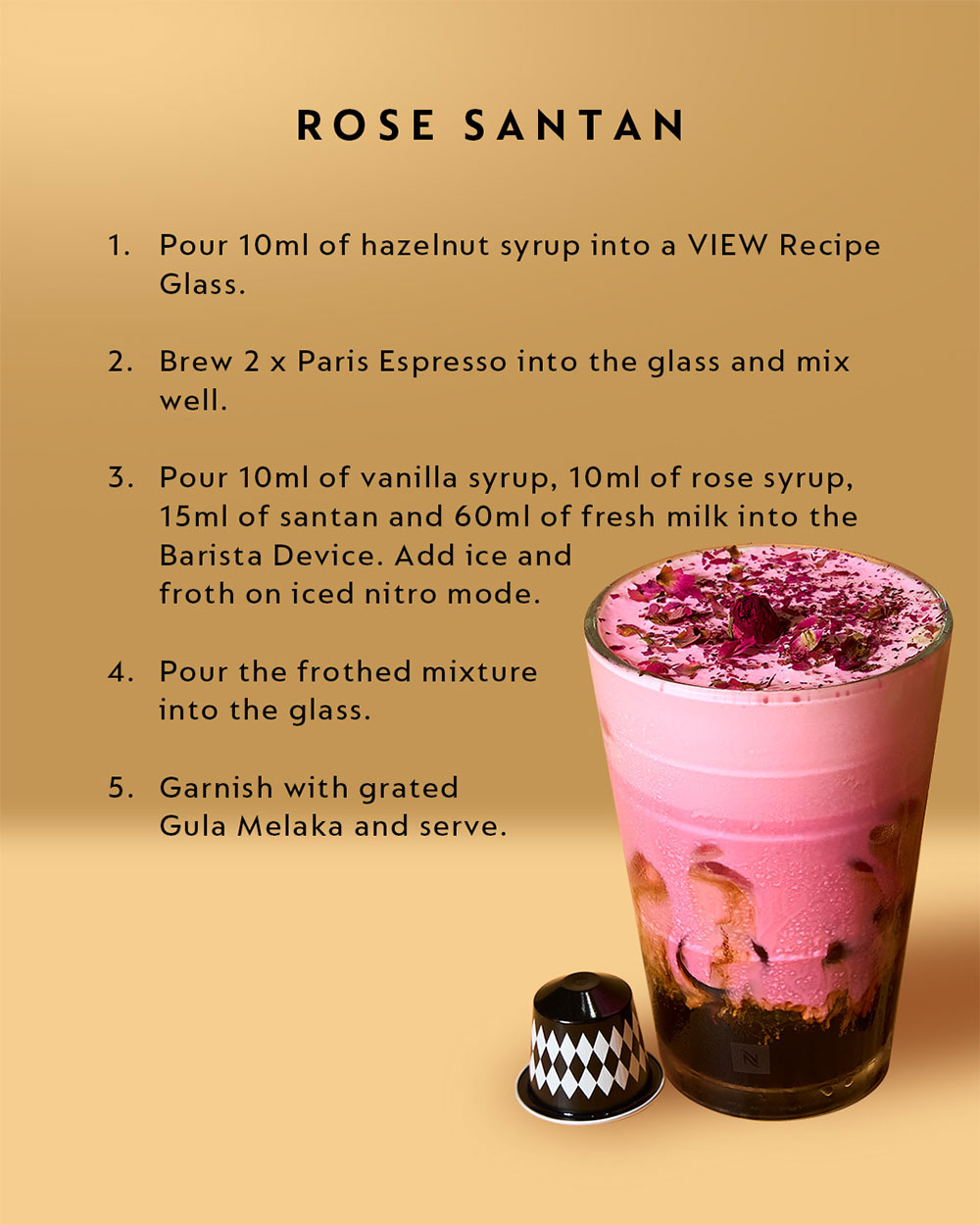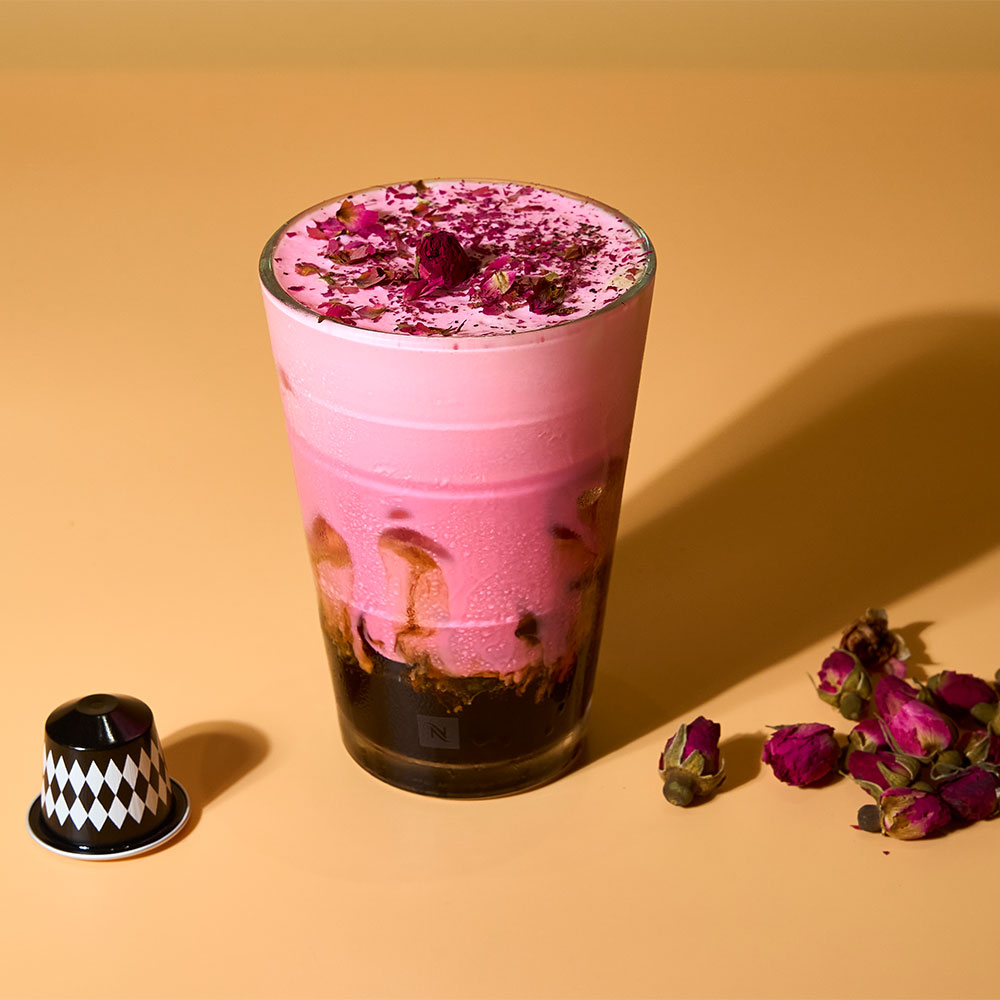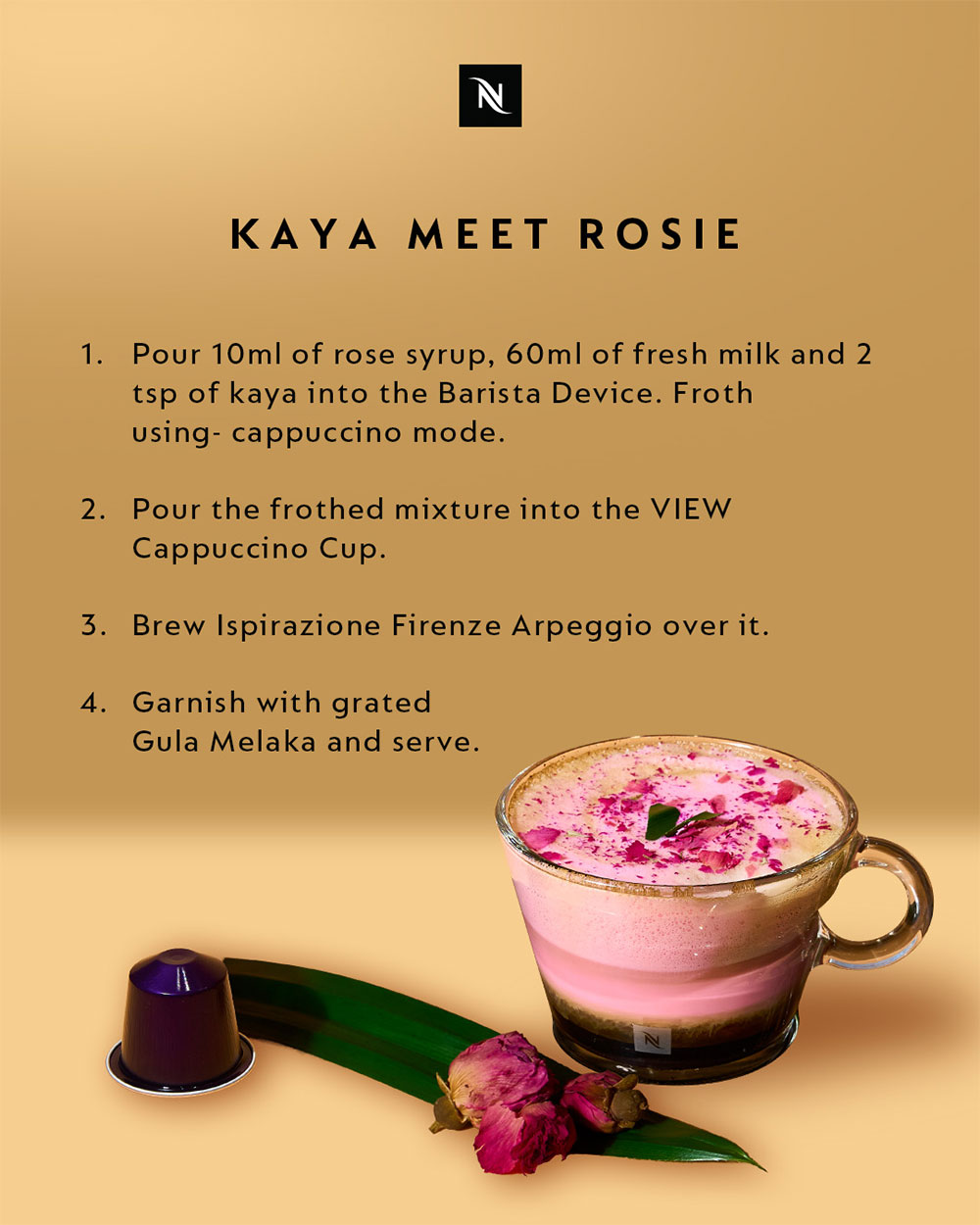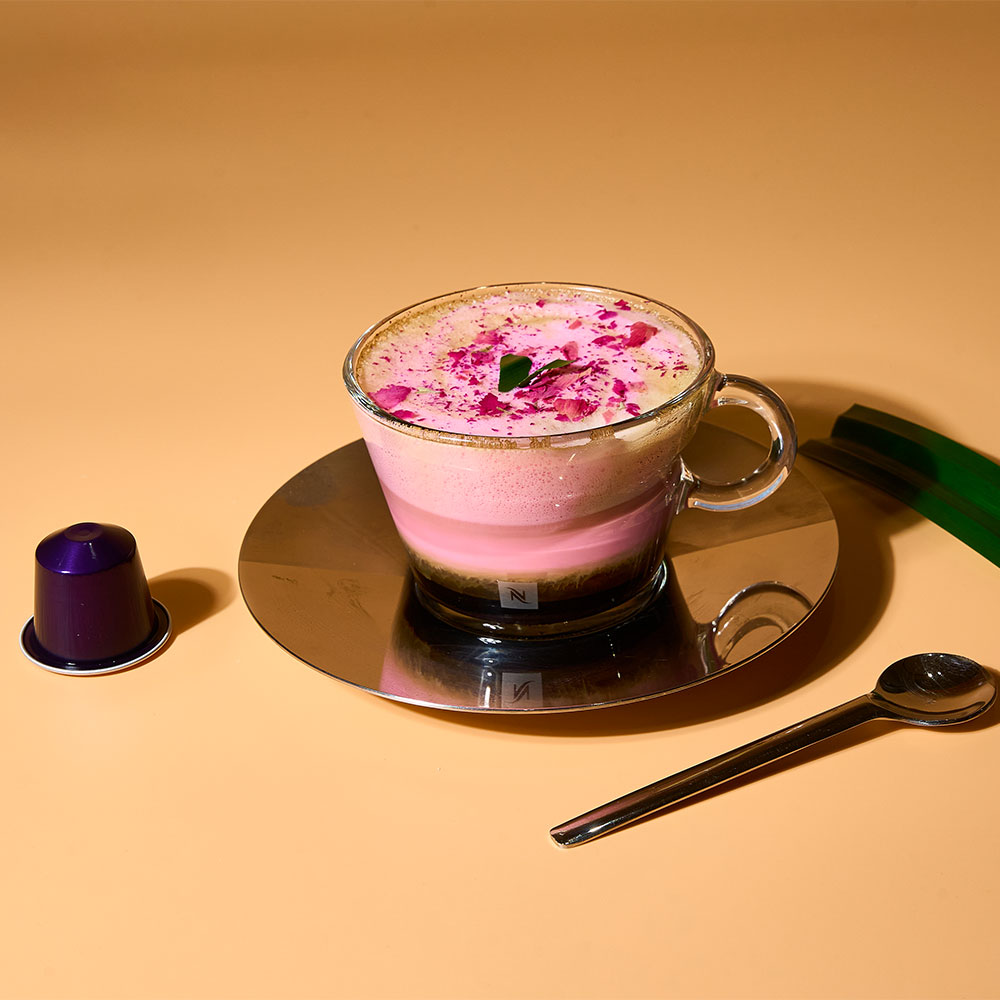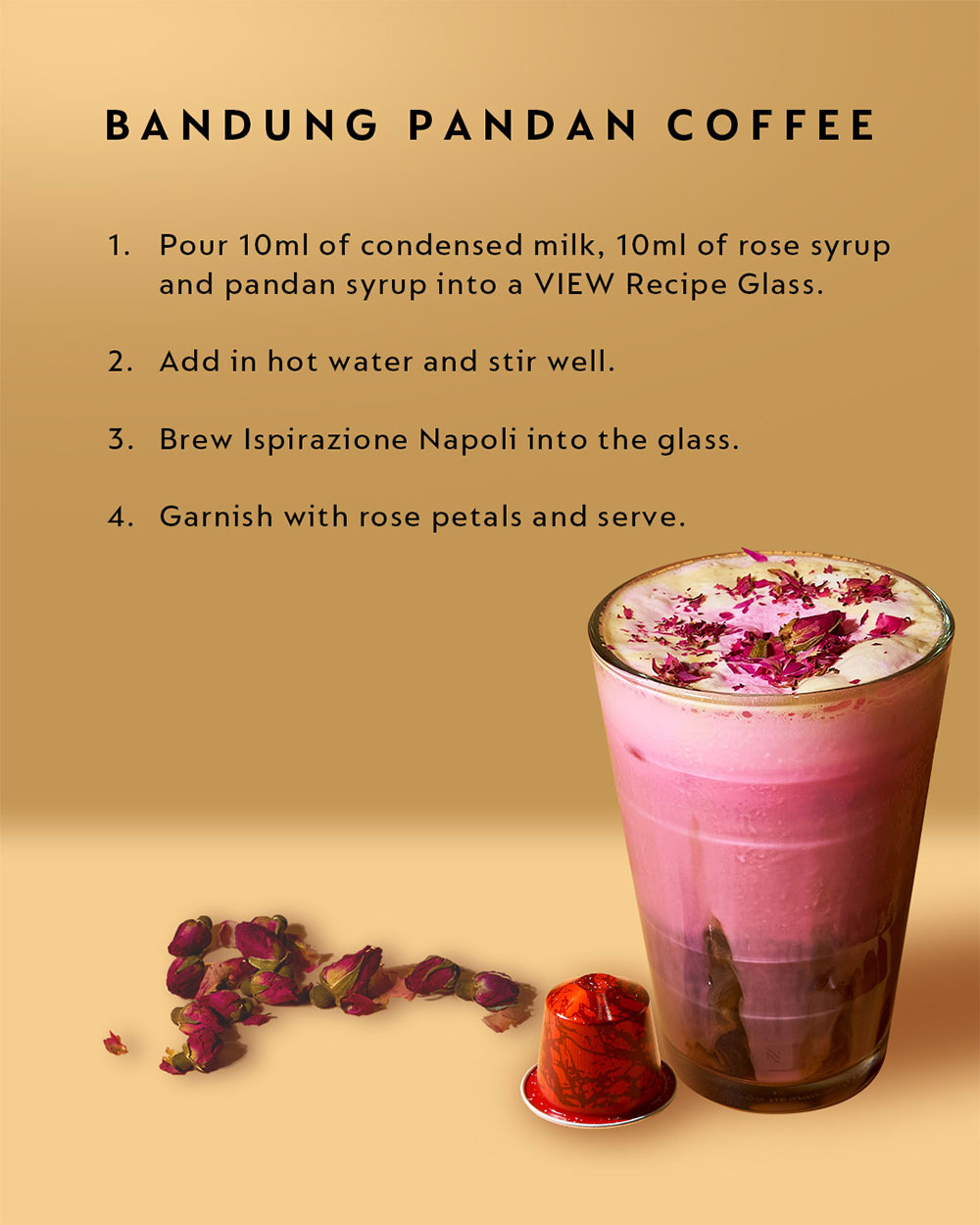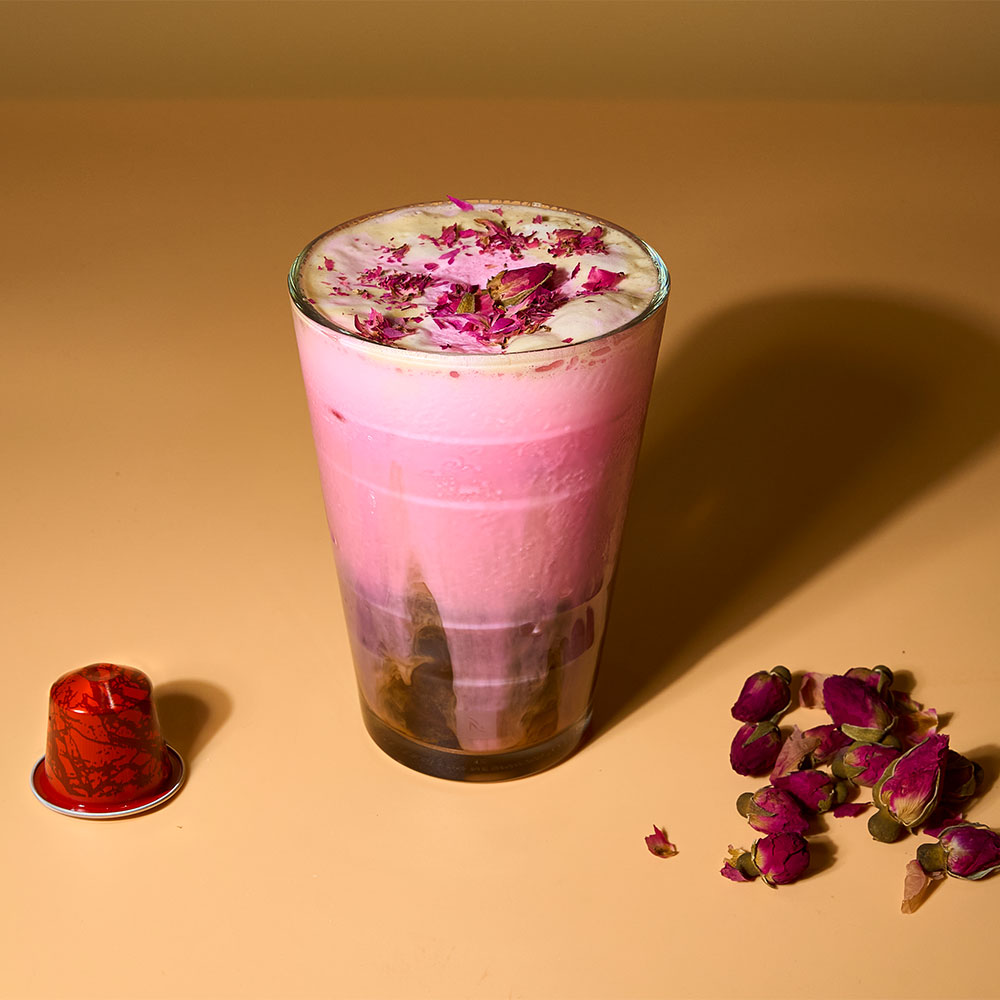 Nespresso will also share these recipes on its social media platforms for Malaysians to vote for their favourite recipe. The most-voted recipe will then be served at the Nespresso Boutique for a limited time. 
The Nespresso coffees and coffee machines are available for purchase via Nespresso Boutiques at The Gardens Mall, 1 Utama Shopping Centre, Sunway Pyramid, Pavilion Kuala Lumpur and Gurney Plaza, Penang; as well as via the Nespresso mobile app, Nespresso official site and through Nespresso's Customer Careline at 1800 80 7001 (8am to 10pm daily, toll-free). 
Follow Nespresso Malaysia on Facebook and Instagram for more updates. 
| | |
| --- | --- |
| SHARE THE STORY | |
| Explore More | |