The countdown begins for Malaysia's 60th anniversary of its independence and what celebration in Malaysia isn't without food? While there was much commotion on the Internet over Singapore producing a Nasi Lemak Burger, we say it's nothing new. We've seen nasi lemak cake, nasi lemak sushi and so much more; but if you're really craving for it, two eateries in KL have whipped up their own version and we're throwing in three other alternatives for your kind consideration.
1. Nasi Lemak Ayam Rendang Burger at myBurgerLab
You know we mean business when we bring out the flag. #nextweek #staytuned #MalaysianPride #NasiLemakAyamRendangBurger pic.twitter.com/0Zx0W4MoQQ

— myBurgerLab (@myBurgerLab) July 28, 2017
Originally scheduled for a 31 August release, myBurgerLab has decided to share their version sooner after receiving an overwhelming response. The date to watch is 4 August.
2. The NLB or Nasi Lemak Burger at all Bowery outlets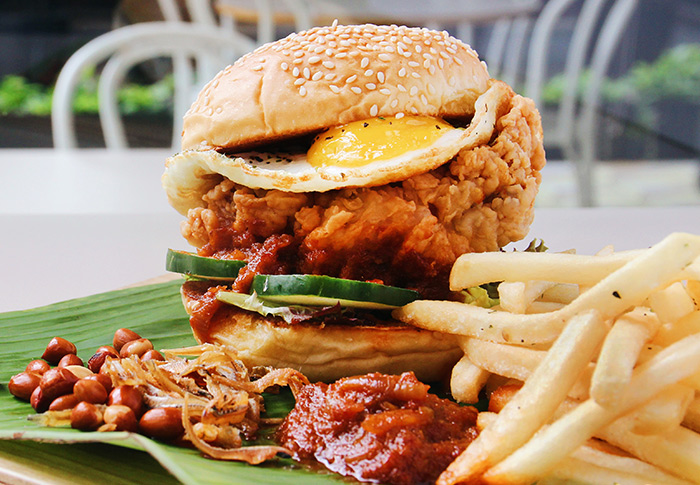 In conjunction with Merdeka month, The Bowery Group has unveiled The NLB featuring a juicy piece of chicken thigh coated in aromatic coconut milk-laced batter and fried to golden perfection; paired with a sweet-spicy sambal sauce; and topped with a fried egg. The finishing bits: fried anchovies and toasted groundnuts. Have we mentioned they use a butter brioche bun?
3. Nasi Lemak Gelato at Whimsical – Gelateria & Caffe
Known for their whimsical and classic flavours, the eatery has brought back its Nasi Lemak Gelato for its fifth anniversary.
4. Healthy Organic Nasi Lemak Salad by The Good Co.
For a healthier alternative, there's this salad version. Either get it (which is especially great for people on the go) or make it yourself.
5. Just get the real deal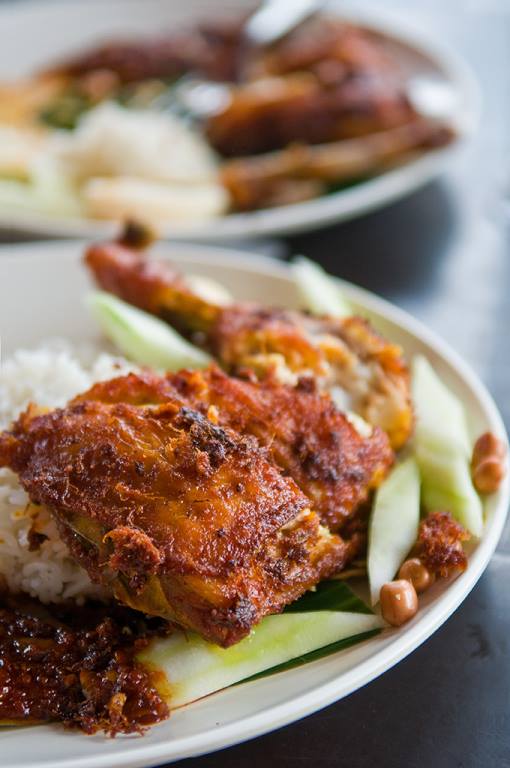 At the end of the day, nothing beats the original. One of our favourite nasi lemak places is Village Park Restaurant.
Related stories:
Malaysian eats: Bringing bacon sambal and nasi lemak ice cream to the world
How to make a Healthy Organic Nasi Lemak Salad by The Good Co.
| | |
| --- | --- |
| SHARE THE STORY | |
| Explore More | |