Because even though nutritionists will readily wear themselves out telling us that eating more nutritional food isn't necessarily a costlier exercise, in Malaysia, at least, that claim just doesn't hold water, at least not yet. You merely have to rifle through the organic shelves in the supermarkets to know that feeding yourself and your family chicken, say, that's hormone free, that's spent at least a portion of its meagre life in a tiny patch of land is going to cost you substantially more than the same animal which didn't enjoy the same attributes (and which, ironically, will probably yield more meat, because the hormones would have caused its breast to inflate to twice its normal size).
And the social divide doesn't just happen at the food level, but permeates right through to the restaurant menu, where high end restaurants coolly provide little more in the way of food descriptions beyond the ingredients of the dish, their provenance, and, if you're lucky, the style of cooking. To wit: Sage's (The Gardens Residences Level 6, Mid Valley City, +603-2268 1328) carpaccio of wagyu rump with plum infused konbu sauce, or Restaurant DC's (44 Persiaran Zaaba, Taman Tun Dr Ismail, +603-7731 0502) grilled organic Raub chicken with fresh wasabi, braised awabi (abalone, if you're not au fait), simmered pumpkin, braised leeks, edamame, and celeriac cream. Both dishes are superlative, but there's none of the florid language that used to be employed to titillate diners, with words serving as linguistic foreplay to build a sense of anticipation before the food—and hopefully, orgiastic satiation—actually arrives.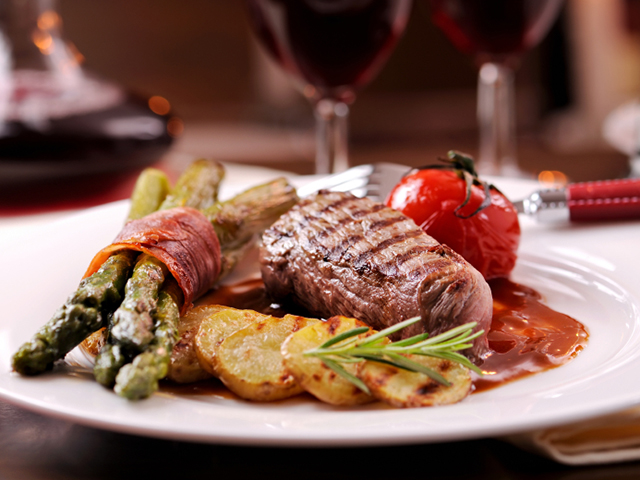 Interestingly, bombastic descriptions are more likely to occur in chain restaurants instead, where filler words like succulent, juicy, satisfying, and authentic litter the menus like flies in a greasy spoon kitchen. The Ship perfectly exemplifies this predilection, but when you stop to consider its USP as a reassuring beacon of '80s gastronomy, the language makes absolute sense. Therefore, a charbroiled sparerib is transformed, in Ship lingo, from Cinderella into a "bone-in rib steak deliciously marinated until bone chewing good, served with prime vegetables, corn on cob, baked potato and a bowl of salad". Dan Jurafsky in his compelling book The Language of Food suggests that this prodigious use of adjectives has much to do with building confidence in consumers, because "in the chain restaurant customers might need to be reassured that the tomatoes are ripe and the bacon bits real."
And as with every gaping abyss, at the other end of the culinary spectrum, the haves at the apex of the dining chain suffer no such problem. The haute cuisine restaurants at which they dine assume that their customers are imbued with a surfeit of self-assurance, ergo the use of words that in any less lofty dining establishment would be greeted with anxiety by a less-than-informed diner are dispensed with brisk regularity: The French Laundry's (6640 Washington Street, Yountville, California, +1707-944 2380) elevage Perigord moulard duck foie terrine with French pumpkin coulis, cranberry marmalade, garden mache and toasted pumpkin seeds is business as usual for regular customers, but cut and paste that description into a chain restaurant menu, and you can expect the duck liver to be on the specials (read: get rid of it before it goes off) list before the end of the week.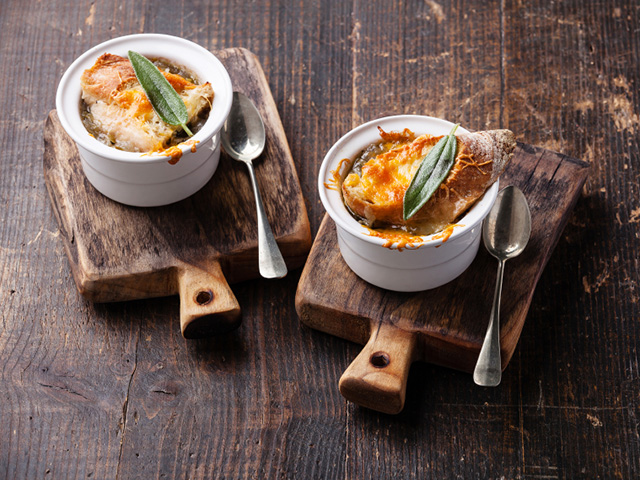 Whether or not we choose to acknowledge it, food is—and has always been—inextricably intertwined with social status. It is true that the less fortunate amongst us will never experience the sensuous pleasures of gourmet cuisine, but in Malaysia, the haves and the have-nots have a common playground—our sensational hawker food, and there at least, everyone is equal.
| | |
| --- | --- |
| SHARE THE STORY | |
| Explore More | |