It has become somewhat of a hot topic every year when the Mid-Autumn Festival comes around. Which hotel has the best mooncakes? Which place has created the best mooncake box? Who has the most unique design? What's the most interesting flavour to pop out? Well, whatever your criteria may be, we've rounded it all up to make your mooncake search this year a little easier.
THE PRETTIEST "BOX"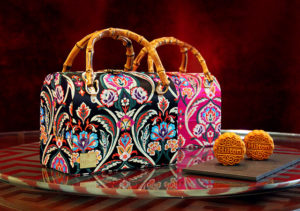 hilton kl khoon hooi mooncakes 2018
Hilton KL has teamed up with fashion designer Khoon Hooi to create two mooncake boxes, which are really more like satchels. Enveloped in brocade fabric used in Khoon Hooi's Fall collection, you can opt between the limited edition Midnight Bloom or the collector's edition Blossom series box. Looks aren't always deceiving though because the mooncakes itself are tasty, especially the snowskin ones. Our picks: The unique Dragon Blossom (which uses dragon fruit, pineapple and macadamia nuts) and the indulgent Musang King.
Available till: 24 September 2018
Price range: RM198 for Midnight Bloom and RM178 for Blossom (both includes four pieces)
Contact: 03 2264 2262 or takehome.hiltonkl.com
THE MOST PRACTICAL BOX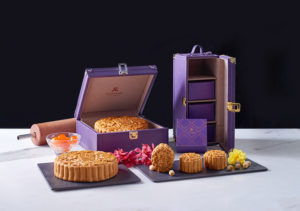 st regis kl mooncakes 2018
The St. Regis KL has a special place in our hearts for having a big 6.5-inch Super Mooncake with eight yolks but that aside, their signature purple faux-leather trunks are truly exquisite. This year, they've extended the collection to include a tiered version for a box of four.
Price range: RM140 for The Classic Mooncake in a box of four and RM200 for a box of the Super Mooncake
Contact: 03 2727 6696 or [email protected]
ALCOHOLIC MOONCAKES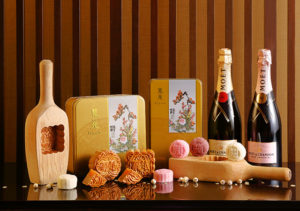 ritz carlton kl mooncakes 2018
The Ritz-Carlton, KL has brought back their popular Mini Snow Skin Cream Cheese with Port Wine Mooncake this year but that's not all. So is the perennial favourite Moët & Chandon Champagne Mini Snow Skin Mooncake with an additional variant – the Moët & Chandon Rosé Imperial Champagne Mini Snow Skin Mooncake. Need we say more?
Available till: 24 September 2018
Price range: From RM15 per piece / RM106 for a box of four / RM119 for a box of eight mini mooncakes
Contact: 03 2782 9033 or [email protected]
SOMETHING CORNY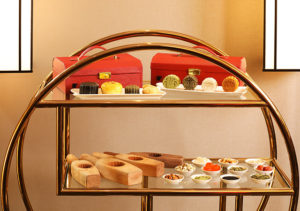 jw marriot kl mooncakes 2018
JW Marriott KL adds three new and unique creations to their lineup of mooncakes this year (fans will be thrilled to know that this includes their popular Snow Skin Durian Paste with Truffle). Fusing traditional ingredients with modern flavours, they are Baked Corn Paste with Salted Egg Yolk, Snow Skin Corn Paste with Red Wine and Snow Skin Custard Paste with Tiramisu.
Available till: 24 September 2018
Price range: From RM98 for a box of six minis / RM178 for a box of four large mooncakes
Contact: 03 2719 8288 or [email protected]
SOMETHING SHINY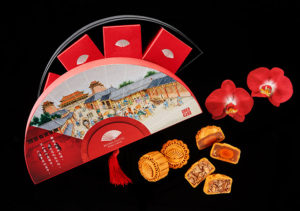 mandarin oriental kl mooncakes 2018
Mandarin Oriental, KL has upgraded their mooncake game this year with an ode to ancient Chinese times by creating a box in the shape of a fan and adorning it with colourful illustrations and a classic Chinese poem. That's not all. In addition to their lineup of baked and chocolate mooncakes, there's also the Limited Gold Edition Mooncakes. Since all the baked mooncakes are halal-certified, they'll make a perfect gift for everyone.
Available till: 24 September 2018
Price range: Sold in a box of four, they're priced from RM34.50 per piece
Contact: 03 2179 8885 or [email protected]
A NEW ENTRY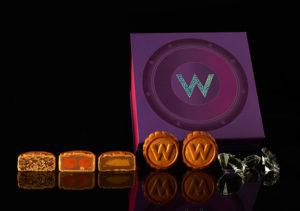 w kl moocakes 2018
W KL is the new kid on the block and they're joining in the Mid-Autumn festivities with a Vinyl DJ Disc Mooncake Box and a selection of electrifying flavours while still honouring the traditional Cantonese recipes. Think Musang King Durian, Red Bean Paste with aged Mandarin Skin and the most intriguing of all, Special XO Sauce.
Available till: 30 September 2018
Price range: RM148 nett per box or RM37 nett per mooncake
Contact: [email protected]
THE SMOOTHEST LOTUS PASTE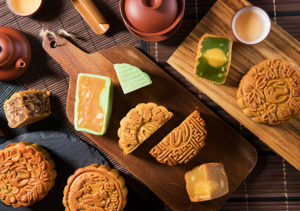 genting mooncakes 2018
Resorts World Genting has a variety of delicious mooncakes for your consideration too and the lotus paste in theirs is divine. No matter which flavour you pick – and they have quite a wide selection including tea-infused ones – the flavours and fragrance of the key ingredients really come through and blends so well with the paste. Bonus points: The crust is thin.
Available till: 24 September 2018
Price range: From RM16 nett per piece
Contact: 03 6101 1118 or www.rwgenting.com
AN ICE CREAM VERSION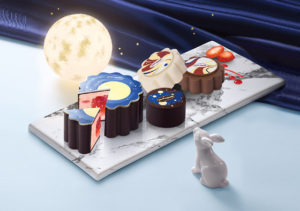 haagen dazs kl mooncakes 2018
Haagen-Dazs returns this year with yet another delectable range of ice cream and chocolate mooncakes that are perfect for the hot season. The packaging is pretty too whether it's the Line Friends Collection, Twinkle Night Mix, Lune Et Etoiles or Harmony Mochi.
Available till: 24 September 2018
Price range: From RM112
MUSANG KING MOONCAKES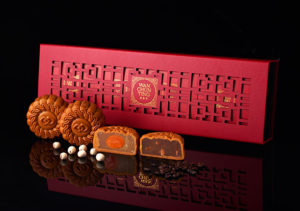 sofitel kl mooncakes 2018
Sofitel KL is giving its take on durian mooncakes with the debut of their Limited Edition Musang King Mooncake, featuring a delicate combination of the durian's thick and creamy flesh and soft snowskin. Two other interesting flavours they have to offer is the Tiramisu with Cheese Truffle and the Single Egg Yolk with Coffee Paste.
Available till: 31 October 2018
Price range: From RM36 per piece
Contact: 03 2272 6688 or [email protected]
A UNIQUE THREE-TIERED GIFT BOX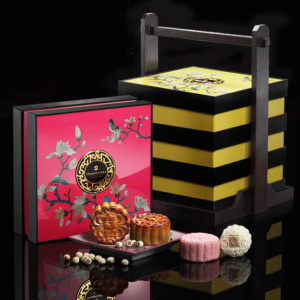 shangrila kl mooncakes 2018
Shangri-La Hotel, KL is yet another contender for one of the best mooncake box designs this year. There's the option of a one-tiered Deluxe Gift Box that fits four mooncakes and a Signature Gift Box designed to hold six mini snowskin Musang King Durian mooncakes, but what really caught our eye is the three-tiered Premium Gift Box. It houses 12 baked mooncakes and reminds us of the ol' Chinese food carriers. New flavours to note: Lotus Paste with Ginseng and single yolk.
Price range: From RM31 to RM66 for individual pieces; and between RM124 to RM518 for the gift boxes
Contact: 03 2074 3560 or shangri-la-specials.com
SOMETHING DIFFERENT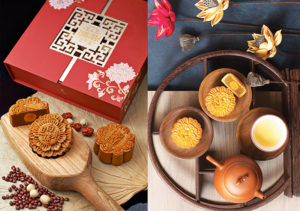 grand  millenium kl mooncakes 2018
Grand Millennium KL gives a modern twist to traditional mooncakes with one standout flavour: Chocolate mint. A perfect balance of rich bittersweet chocolate and a delicately refreshing mint filling all encased in baked skin, it's mint to surprise you from the first bite.
Available till: 24 September 2018
Price range: Between RM29 nett to RM35 nett per piece
Contact: 03 2117 4888 or [email protected]
| | |
| --- | --- |
| SHARE THE STORY | |
| Explore More | |