Apart from the dodgy sexual peccadillos of some of their citizens and the shady war history that continues to dog them through the decades, Japan is a country that holds endless fascination for me. Ever since I first visited a couple of years ago, I've been compelled to return annually, not just because of the civility and natural congeniality of the Japanese (although that is a big draw, especially when our own citizens become increasingly uncouth towards each other even as we supposedly move towards developed nation status) but because the food runs the gamut from outright weird to irreproachably brilliant, and the discovery thereof has been—and continues to be—an intriguing journey.
This year's sojourn has taken me to Nosawa Onsen, a small ski resort in the Nagano prefecture that is anachronistically picturesque and substantially less commercialised than Niseko, although the snow dumps are just as impressive and the skiing inarguably remarkable. The sulphurous hot springs also make bath times substantially more interesting. Naked Japanese ladies of all ages and sizes chatter to you in Japanese as they scrub various parts of their bodies, seemingly unperturbed by the fact that you cannot comprehend a word they are saying. And let's not forget the food. Ranging from bizarre—Japanese 'curry', a sweet concoction that bears no resemblance to any curry I've ever tasted before, is served with sushi rice, deep-fried meat cutlets and a quivering onsen egg—to extremely good, it's a reminder that we are very fortunate in KL to have such a fantastic repertoire of Japanese food.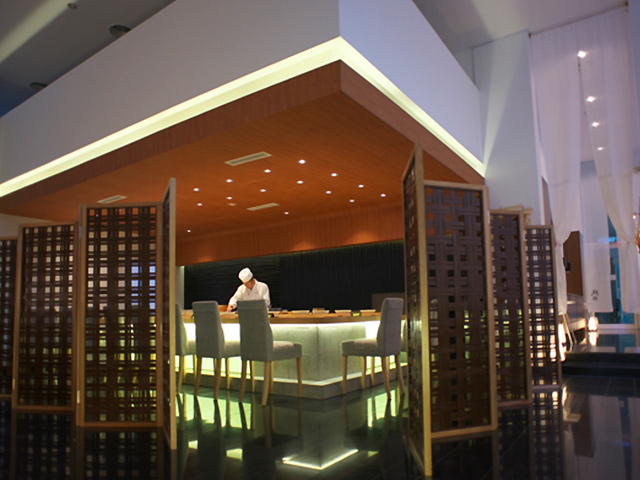 Oribe (Ground floor, Vipod Residences, Jalan Kia Peng, Off KLCC, +603-2725 8064) is hands down my vote for the best Japanese in town, and that's because chef Ideaki Oritsuki—chef Ori to regulars and friends—erstwhile of Sushi Hinata, is a master at sushi and the art of omakase. Selecting only the best cuts of fish and top-notch uni (his attention to detail extends to the exquisite artisanal crockery that is used at the restaurant), the gregarious chef Ori then transforms said seafood into visual masterpieces that are matched in perfection by their flavour and complexity of texture.
Try and allow two hours for your meal because the multi-course tasting menu should not be rushed, and try to score ringside seats at the sushi counter, because this will give you an all-access pass to watch Ori and his team at work. Better still, it will afford you the opportunity to indulge in memorable banter with Ori and also be privy to a variety of such entertainment as show and tell displays of mammoth tuna or any other as-yet-unbroken down chunk of seafood.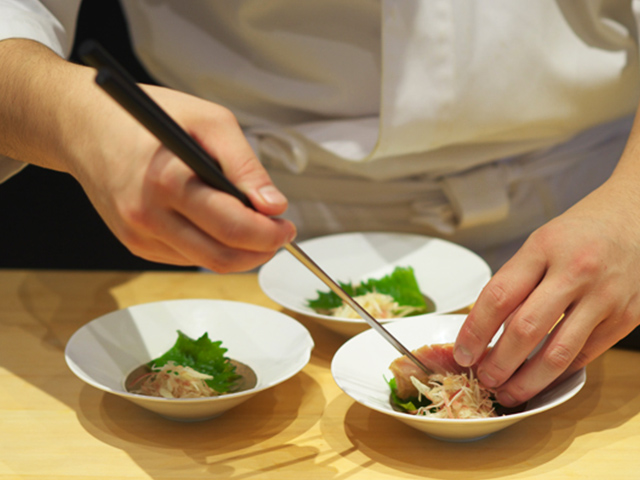 Expect such sterling dishes as Seiko snow crabs tumescent with roe, creamy dreamy shirako, grilled flounder, as well as Hiroshima oysters that still transport the memory of the sea with them. Because the omakase menu also features seasonal produce, some signature dishes may not be included when you visit. All you need to do is ask however, and chef Ori will accommodate with a smile (the hotate sushi crowned with Hokkaido uni should be one of those requests). For me, the piece de resistance in a menu crowded with superstars is the white prawn, chopped tuna belly, salmon roe, and uni quartet that is a triumphant testament to chef Ori's culinary prowess. For that dish alone, I would return again, and again. It's also a reminder that we don't need a plane ticket to experience unparalleled Japanese cuisine.
Follow Fay on Twitter and Instagram at @misskhoo.
Related stories:
The biggest Big Breakfast ever in KL
How to be better foodies in 2016
A little farm on the hill—in Janda Baik
Source:
| | |
| --- | --- |
| SHARE THE STORY | |
| Explore More | |