Back in May, we were given an insightful lesson on all things whisky. The Buro MasterClass was conducted with assistance from Malaysian sommelier, Thomas Ling. He taught us the difference between whisky with and without an 'e', contrariety of whisky made from malt and grain, and more importantly, how to tell if it is actually good. Now that you're an expert, it's time to know more about a career as a sommelier from Thomas himself and Entwine, a consulting solutions provider—of which he's a principle partner.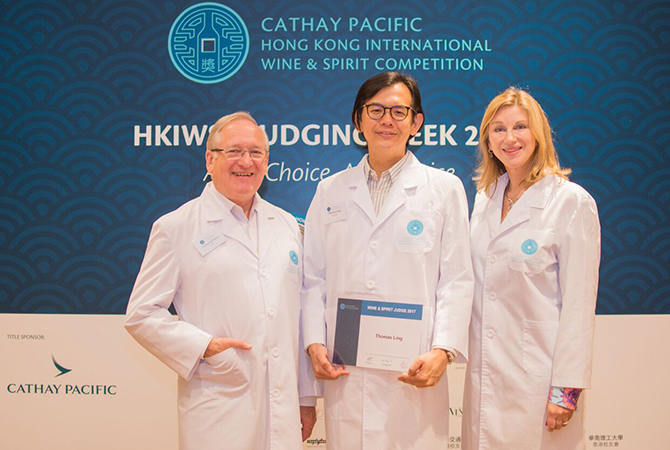 How did you begin a career as a sommelier?
My journey began by being lost—in a hustle and bustle of social vocational expectations and dampened aspirations. Growing weary from the field of law, business and the occasional creative dabbles, I went nomadic. Immersing in random travels, the fascination and culture of drinks and food caught my interest. By chance, I landed a job at a wine shop, which then became the largest beverage specialty retail chain in Southeast Asia, and thereafter, as a group sommelier advisor at a regional restaurant/dining bar establishment. That was close to two decades ago.
With around two decades of experience in the industry, what is your advice to anyone who wants to be a sommelier?
Essentially being passionately curious, yearning to learn, and eager to serve. As a great souled-one once said, "the best way to find yourself is to lose yourself in the service of others". The quintessential role of a sommelier is to guide, engage and enable pleasure, not to intimidate or mislead the respective individuals they are serving. You'd need to constantly keep up to date and be well equipped by attending relevant professional courses, tastings, travelling—and more tasting!
What qualifications do one need to be a professional sommelier (and where are some places to get these qualifications)?
There are various established professional qualifications available with origins from the United Kingdom and the United States of America. Among them are the Court of Master Sommeliers (CMS), the Wine and Spirit Education Trust (WSET), the Society of Wine Educators (SWE), and renowned regional-based focused wine technical masterclasses, namely the L'ecole du Vin Bordeaux (CIVB) and Ecole des Vins de Bourgogne (BIVB), just to name a few. The courses are offered at various hospitality universities, colleges, and institutions in Malaysia and Southeast Asia—Entwine being one of them.
What are some of the common misconceptions that people have about you as a sommelier, and what's the biggest challenge?
The constant remark on whether I have my tongue sufficiently insured and that I should be an adept guzzler of alcohol beverages of great prowess. The key to being a sound and skilled sommelier is harnessing one's sense of taste through smell as its core focus, thereafter to practising one's timeliness, precision, and technicality of service. Most importantly, exuding a supporting warmth and confidence to guest's drinking and dining experience through exciting wine and food pairing moments.
The biggest challenge is of course unraveling myths and inaccurate pre-conceived notions, and also the social commercial perception aspect of drinks appreciation, which can veer towards convolution and excess.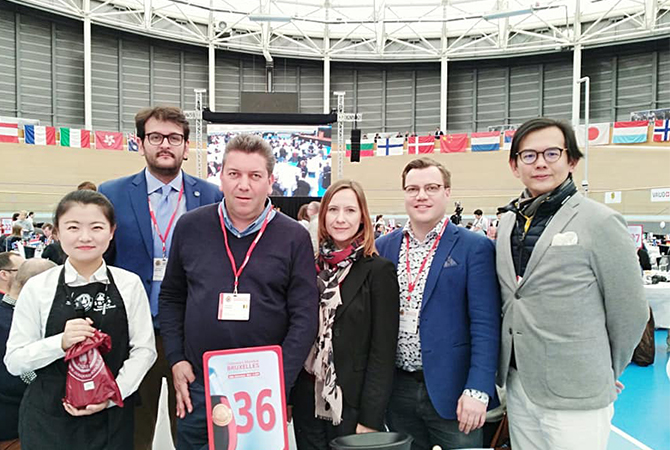 What do you like most about being a sommelier?
Meeting intriguing people, experience new places, understanding the beauty of cultural nuances, learning something new everyday and most importantly, being inspired by each and every moment of the way to do better, live better, and to give back. Getting to ride the crescent wave of global hospitality beverage trends is immersively rewarding too!
What would you consider your main objective as a sommelier in Malaysia?
To enrich, explore, and discover local regional beverage and food culture interplay. To continue stirring curiosity and develop the interest and recognition of a sommelier's role in the Malaysian food and beverage hospitality industry.
Now, let's tell us more about Entwine. What does it do?
Entwine provides niche solutions in various aspects of the beverage hospitality trade and lifestyle events. Accredited international educational courses, crafting beverage programmes and concepts, trade consulting for beverage brands, market intelligence, content support for corporate functions, guest sommelier speaker trainer services, and sourcing of rare fine vintages and spirits. Our clients include established international hotel and resorts, governmental regional bodies, renowned beverage brands, niche grocer retail chains, private financial institutions, and individuals.
How did the idea to establish Entwine come about?
The word 'entwine' means to interweave or closely connect. From observations throughout my journey traversing the world of hospitality and beverages, I saw many aspects of the industry that lacked an essential connection, a coming together, an interweaving of the product, experience, response, market reality versus optimistic expectations. Entwine aims to foster cohesiveness and essentially uplift the regional beverage hospitality experience, one connection at a time.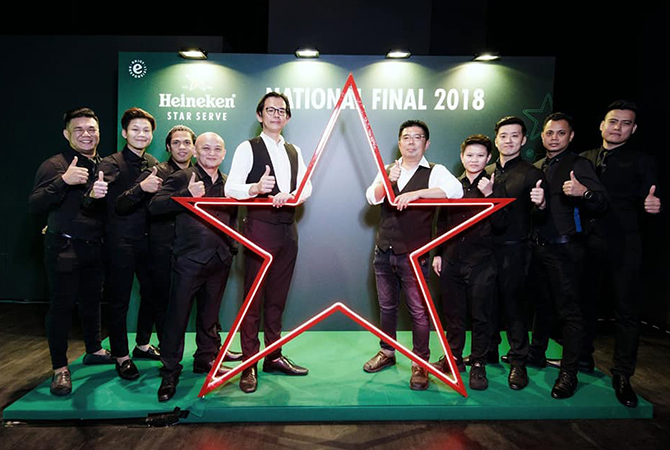 For more information on Entwine, visit this website or follow Thomas Ling on Instagram.
| | |
| --- | --- |
| SHARE THE STORY | |
| Explore More | |