You've seen all the salivating photos of smoothie bowls on Instagram. You might have tried making your own version at home. You probably have visited that one or two cafes that sell them. But if you're looking for a wider variety to choose from, we've spotted three cafes (and a juice bar) that offer these superbowls of superfoods.
1. Rubberduck, Plaza Damas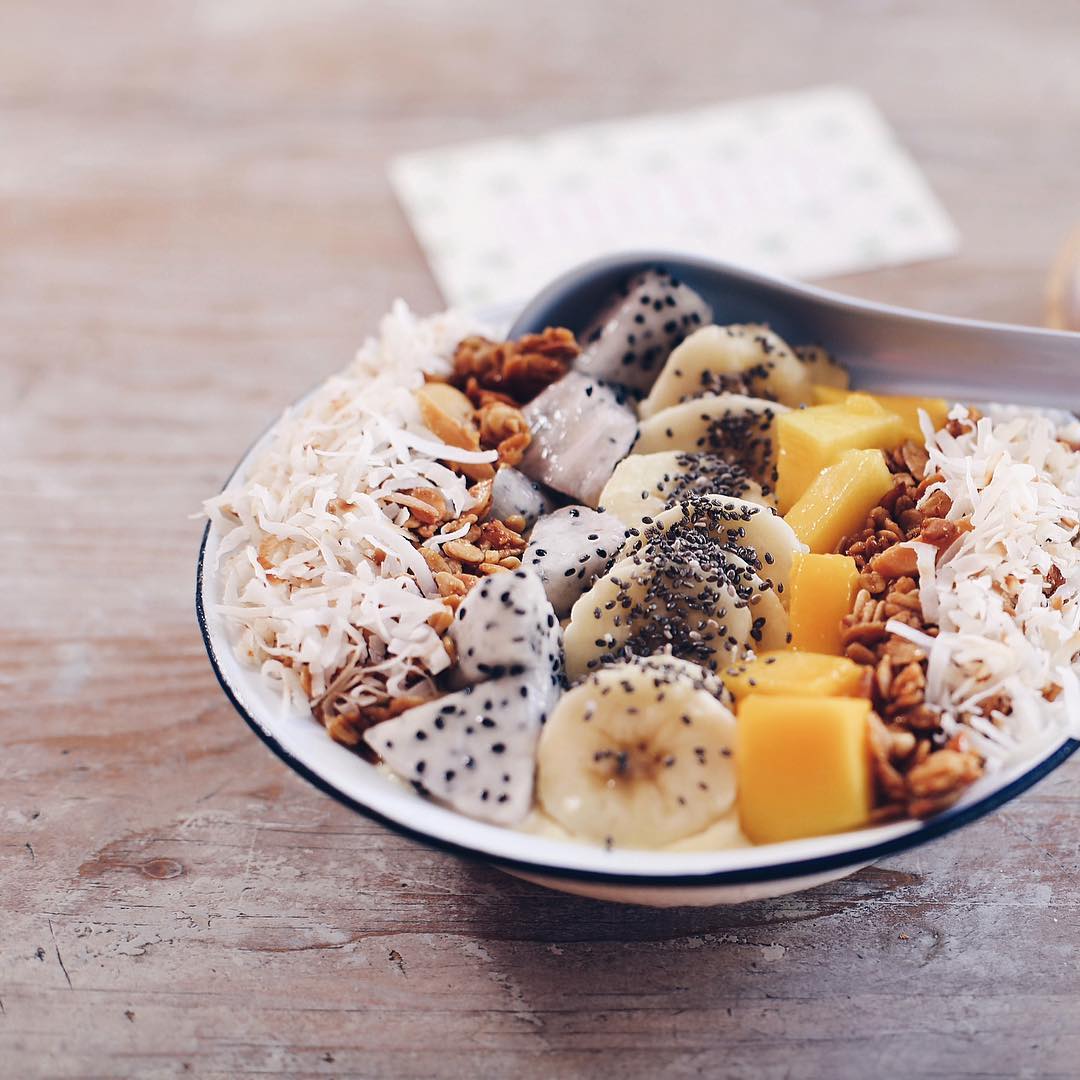 Possibly the first cafe in town to introduce smoothie bowls to their menus, Rubberduck has a lot to quack about—in a good way. At RM18 a bowl, they currently have two flavours: Berry Smoothie Bowl (with fresh fruit, granola, Hawaiian coconut flakes and organic flaxseeds) and Sunshine bowl (with banana, mango, granola and chia seeds).
2. Goodness Greens Cafe, TTDI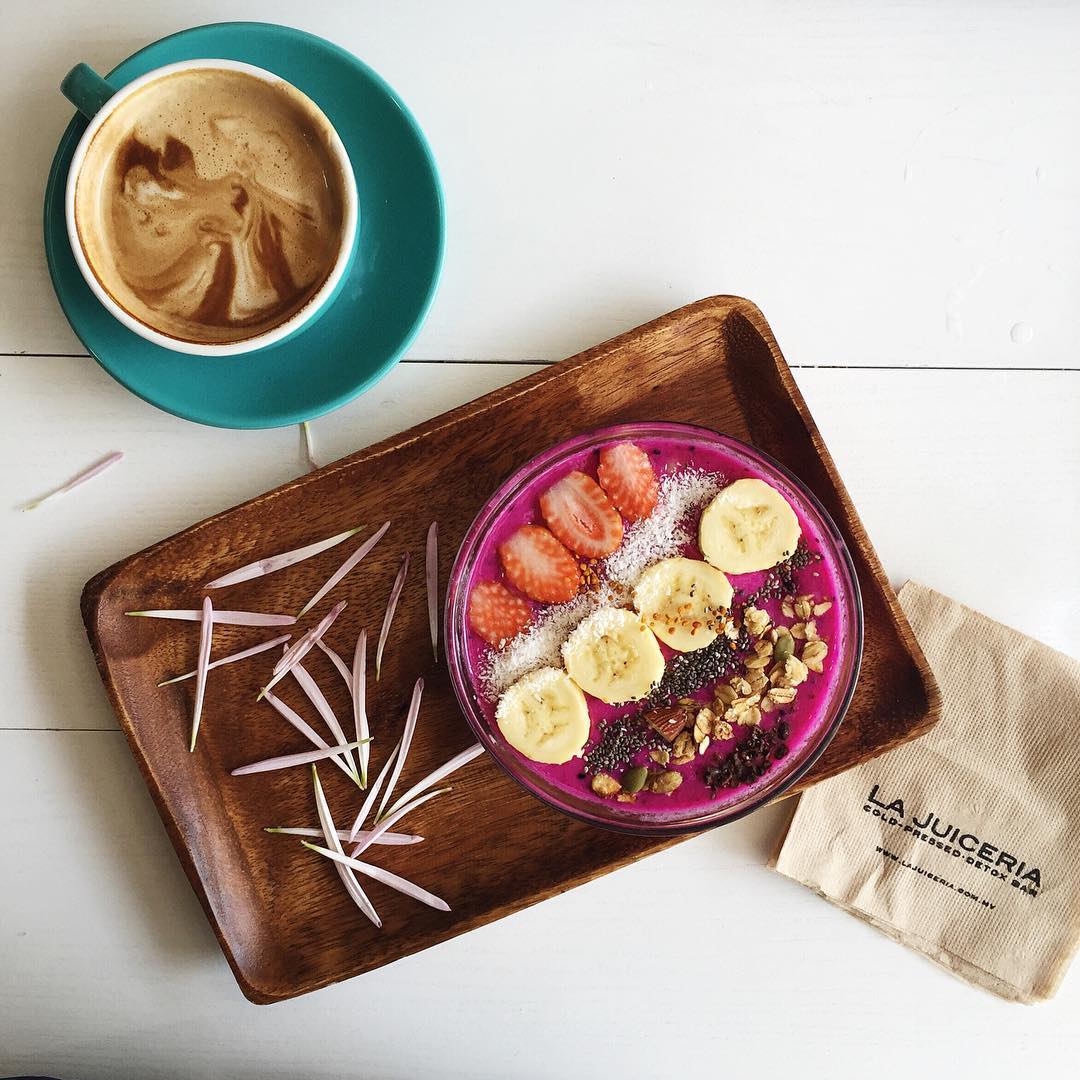 Brought to life by the same people from La Juiceria, you can expect Goodness Greens Cafe to know their fruits and they have whipped up two types of smoothie bowls that are jam packed with the best nutrients. One is the Acai Berry Bowl—topped with shredded coconut, banana coins, strawberries, chia seeds, cacao nibs and bee pollen—and the other is the Pittaya (also known as dragonfruit) Bowl with similar toppings. Both choices are priced at RM24 each.
3. Impressed, Nu Sentral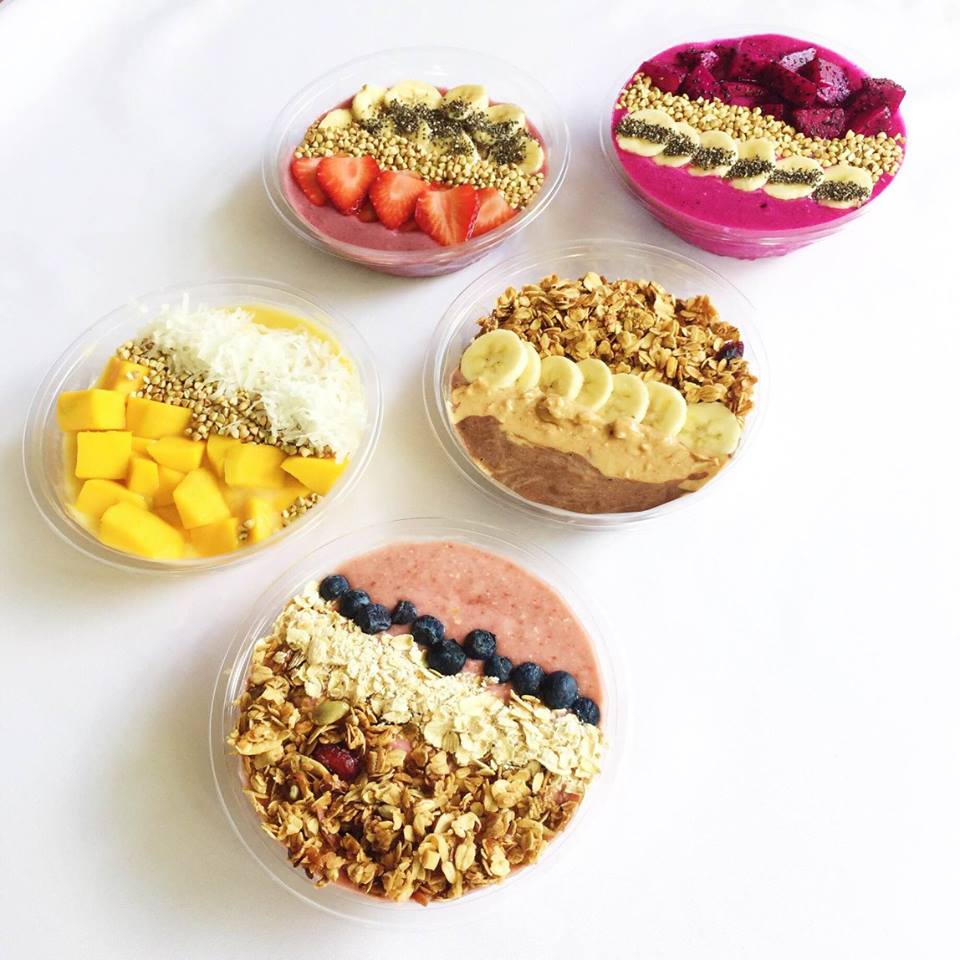 Let's just say you'll be impressed by Impressed's wider selection of smoothie bowls as they have four types (RM18 each), a classic acai bowl (RM22) and the option to 'Make Your Own' (starts from RM12). All of them are made from frozen fruits and a dash of fresh coconut water, topped with seeds and fresh fruits. There is no added sugar, water or even ice. For a more indulgent bowl, give their Choco-nana flavour a try. It uses sugar-free homemade peanut butter.
4. Pickle & Fig, TTDI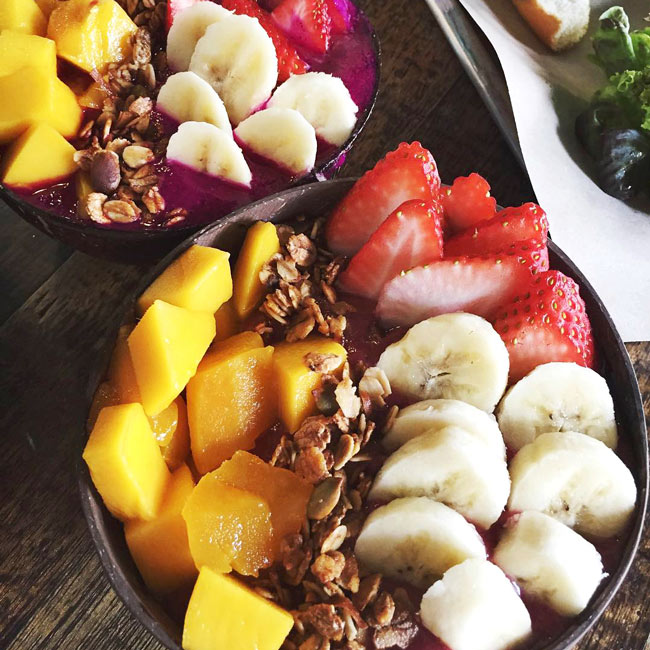 The latest cafe to jump on the bandwagon is Pickle & Fig with four types of smoothie bases for their bowls: dragonfruit, avocado, honeydew and peach. The last three is certainly interesting and prices range from RM17 to RM20. As for toppings, the combination of toasted muesli and a colourful arrangement from fresh fruits will surely not disappoint.
Related stories:
These Instagram accounts have great DIY smoothies bowls
Let's make: Dragonfruit Agar Agar recipe
| | |
| --- | --- |
| SHARE THE STORY | |
| Explore More | |