The holidays are coming and there are only three things on our minds: Party, party and party. And drinks are an essential part of it — unless you're throwing a healthy one. When it comes to wine, some say it's an art while others would tell you it's as simple as whether you like it or not. The latter being the experts themselves: Kate Rowe, Beringer Vineyards' Brand Ambassador; Trina Smith, Jacob's Creek Winemaker; and Jim White, Cloudy Bay's Viticulturist. They go back to basics and answer some frequently asked questions by amateur wine drinkers.
READ MORE: Do you prefer champagne instead? Learn how to appreciate it!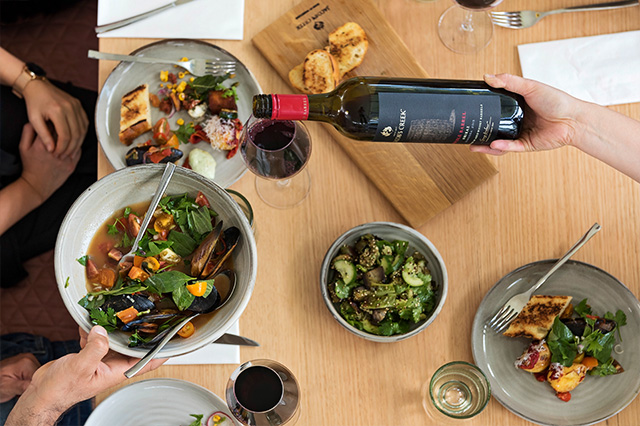 "How do you tell what is a good or bad wine?"
Jim: A good one is a wine which you finish the glass and want to pour a second, you don't want to try a bad one again. It's all about your own tastes.
Kate: Wine is a very personal product, so try not to worry about how it 'should' taste, but rather, just whether you like it or not. As you develop your tasting memory by trying different grape varieties and wines from different regions, you will then be able to decide what you think is good, or what you think is bad.
"Wines all taste the same to me. Any tips on how I can learn to appreciate them?"
Trina: Be adventurous and try as many as you can. Ask questions — the staff at the shop, cellar door, bar, restaurant, wherever you're buying and trying wine. People who have a passion for working with wine want to share their knowledge with you, so don't be intimidated to ask their opinion. Once you find a style of wine that you like, look for different regions of that variety or blend, and explore new expressions of your favourites.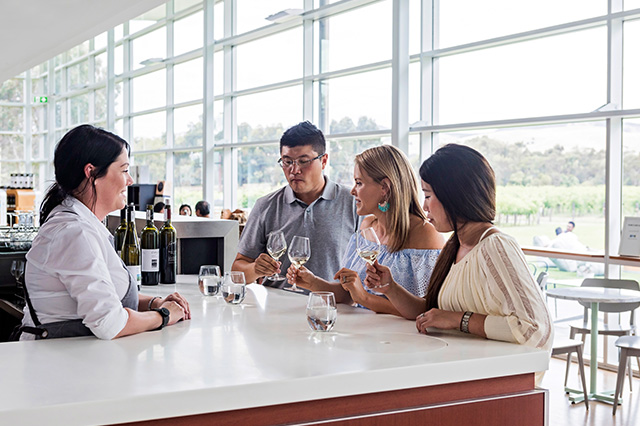 "I don't really get the tasting notes. How do you tell them apart?"
Trina: If you have a tasting note in front of you while you're trying a wine, I'd suggest you break the tasting note up into identifying the smell/aroma, then the taste/palate/mouthfeel of the wine, and finally look at identifying what is being described in the note to the characteristics you're noticing.
Often in tasting notes you'll see terms such as: generous palate indicating it feels fuller or has more weight on your palate when you drink it; complex aromas or palate indicating the wine has multiple layers of flavour to it; length and finish refer to how long you can taste and sense the wine after you've taken a sip.
Kate: Tasting notes are a great tool to help you decide whether you might enjoy a wine. They are split out by what the wine looks like, a description of the aromas of the wine on the nose and what to expect on the palate. For example, the Beringer Founders' Estate Cabernet Sauvignon boasts flavours of black cherry, raspberry, vanilla and cinnamon spice, whereas the Beringer Founders' Estate Chardonnay has notes of pear, apple, and ripe tropical fruit flavours, with a hint of toasted almond and a classically round mouthfeel. So, depending on which sounds more appealing, tasting notes on wine bottles can help you choose what would be the wine for you.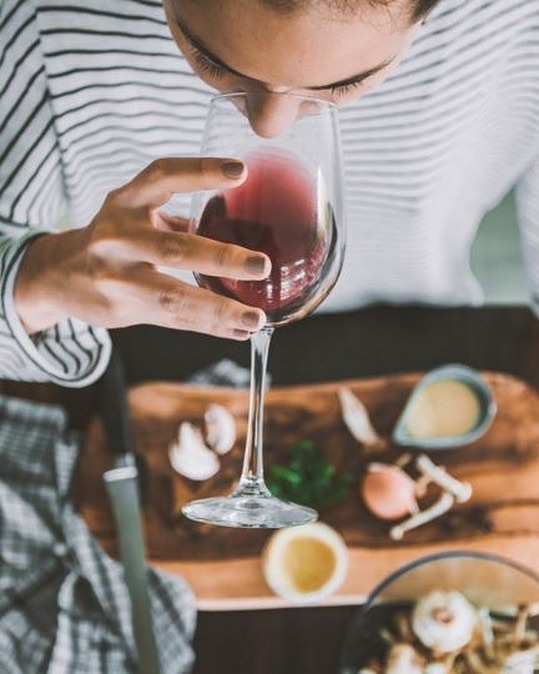 "Does the year really matter when selecting a bottle of wine?"
Jim: Wine styles and flavours differ a little from year to year due to the weather where the grapes were grown. Don't worry so much about the year, worry more about the winery and their wine quality.
Trina: The year the grapes are picked is the vintage year that you see on the bottle, and the different weather variables such as rain, drought, heat, frost all impact the flavour of the grapes and therefore the characteristics of the wine. Each vintage and year is different given the weather, and some years are considered better than others if all the right factors come together, such as 2012 for Barossa Valley reds and 2017 for Adelaide Hills white wines.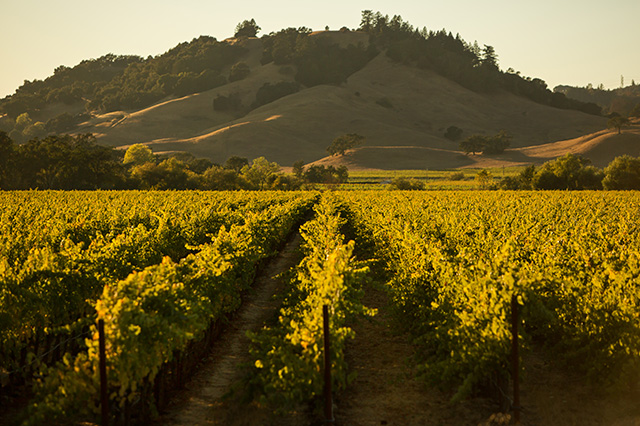 "Once a bottle of wine is opened, is it a must to finish it all?"
Kate: Once opened, the wine will start to deteriorate in flavour over time. There is no need to rush to finish it, wine is best enjoyed over time with friends and loved ones, but they do have a shelf life once opened. As a general rule, sparkling wine can last one day once opened, and red and white wines two to three days. In warm countries, like Malaysia, I would advise keeping them in the fridge once opened, but there are fantastic modern closures that can help you keep your wine for longer.
View this post on Instagram
"What are the general rules when it comes to pairing food and wine?"
Jim: You want neither the wine nor the food to dominate. Delicately flavoured foods should be paired with delicate wines, think seafood and Sauvignon Blanc, whereas strongly-flavoured foods tend to go with richer wines, think steak and Shiraz.
Kate: For salty foods that are ever prevalent in Malaysian cooking, you are in luck as salt in food tends to have a good effect on wine, making them softer, fruitier and easing tannins and oak. Spicy foods, also common here in Malaysia, can be tricky with wines, but the general rule is a fruity, low tannin red wine, or fruity, slightly sweeter style of white wine.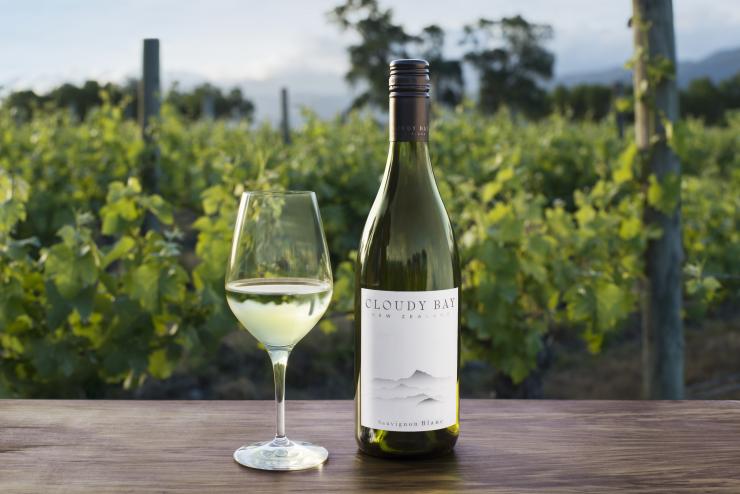 "I'm interested to start collecting wine. Any tips?"
Jim: In my opinion, wine isn't for collecting, it's for drinking. If you want to collect, buy wines you like drinking today, age them to explore how age can change the aroma and flavour of the wine.
Trina: Firstly, storage is important because wine needs space, a constant temperature (ideally around 12-18C) and a dark area. Don't store it in the cupboard above your stove (even though it may be away from the light) as the temperature here changes constantly.
Taste and buy what you like but when you're considering putting a wine into your collection, pay attention to the structure of the wine. If a wine is fresh vibrant and fruity now, it may not age particularly well. Best of all, keep learning and tasting.
Personally, I like to buy a half-dozen or more of a wine that I'm keen on collecting, and then you can taste the wine throughout its life and decide if you want to keep it for longer or not. Plus, your tastes may change over time and the wines that you may want to collect may also vary.
| | |
| --- | --- |
| SHARE THE STORY | |
| Explore More | |