Tate, Beast, Fuego, The Rabbit Hole—what do these bars have in common? They've all been managed by Arsenio Mariano Jr (better known as Ash) who revamped the cocktail scene in Kuala Lumpur in the 2000s. Back then, Ash had just returned to KL after working in Hong Kong, Taiwan and Singapore, and noticed a gap in the industry where most bars were only serving beers and bottled services. To fill in this gap, Ash spent eight years in Frangipani Restaurant & Bar where he crafted a cocktail programme that soon kick-started a new party trend revolving around cocktails at speakeasies. The rest, as they say, is history.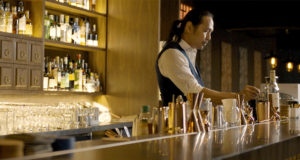 How he got started
Ash started out as a part-time bar-back during the early '90s and just like the rest of us, he had one goal in mind: to make extra cash. Sure, his parents had other plans for him but even after dabbling in other things, he was still drawn to where his real passion lies—behind the bar.
Below, a few key takeaway lessons from his 23 years of experience in the industry.
1.     Be willing to take that risk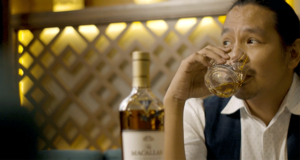 Being a bartender may sound like every kid's dream job, but getting there is no easy feat. For Ash, the biggest risk he took was going against his parents. After all, the job scope came with many negative connotations that are often associated with the nightlife but that didn't stop Ash from persevering and making the call the pursue his childhood dream.
2.     Clocking in the hours
The way Ash was trained back in the day can be described in one word: brutal. But that should come as no surprise, since he basically started out during the same era as sharp-tongued chef and TV personality Gordon Ramsay. "We were given a really hard time," Ash confesses, adding that supervisors would constantly be breathing down his neck and clocking in extra hours without getting paid was deemed normal.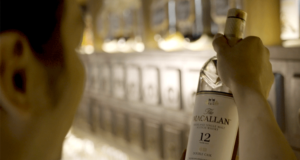 3.     Focus on the solution, not the problem
Whenever Ash is faced with an obstacle at work, he relies on this little life motto: to focus on the solution and not the problem. To him, there's no use overthinking and placing the emphasis on the issue since it'll bring you nowhere—and we absolutely agree!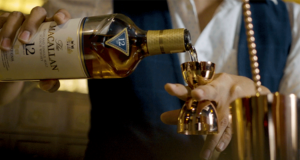 4.     Never stop learning
If there's one thing Ash always tells those who come under his wing as a protégé, it's this: to never stop learning. No inspiration? Go out and look for it. Not challenged enough? Be proactive and find new trends to try. To Ash, the only way to continuously grow is to stay hungry for more.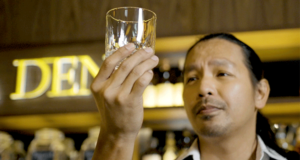 5.     Don't skip the hard work
Sure, everyone (particularly the younger generation) wants to get to the top as fast as they can, but Ash advises against taking any shortcuts to get there. Why? Because starting at the bottom is where you'll gain all the important lessons and fundamental knowledge needed to help you grow in the long run. "Put in the hours, go through the grind," Ash concludes.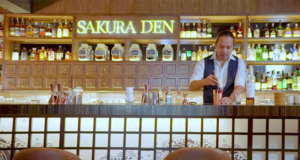 CreditsVideography: Shepherd PicturesArt direction: Calleigh YapText & coordination: Joanna PintoHair & makeup: Ummi NasirTalent: Arsenio Mariano JrLocation: Sakura Den
| | |
| --- | --- |
| SHARE THE STORY | |
| Explore More | |