Discover KL's hottest culinary playground one stall at a time, from AM to PM—Tiffin At The Yard is back.
We're finally out. The smell of freedom, the warmth of the sun on our skin, the sound of music playing, the aroma of food wafting through the air… This is what we've been waiting for.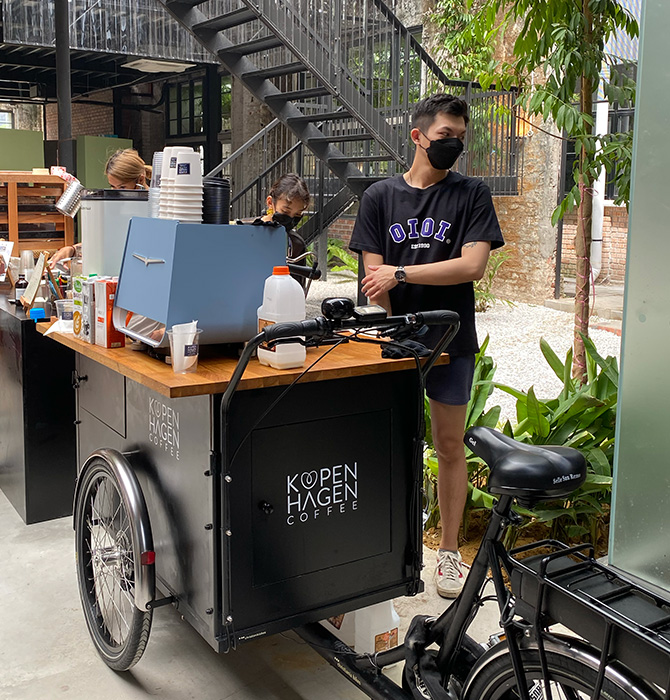 10:30am
The early bird catches the worm. No queues, large open space with plenty of natural light, quirky eye-catching furniture… our Saturday is off to a good start. But first, freshly brewed coffee and something light for the stomach. Kopenhagen Coffee has a cute little cart parked here, and this is your go-to for all your caffeine needs. While you're there, there is a range of pastries from Universal Bakehouse to choose from, running the gamut of sausage rolls, calamansi madeleines, and scones.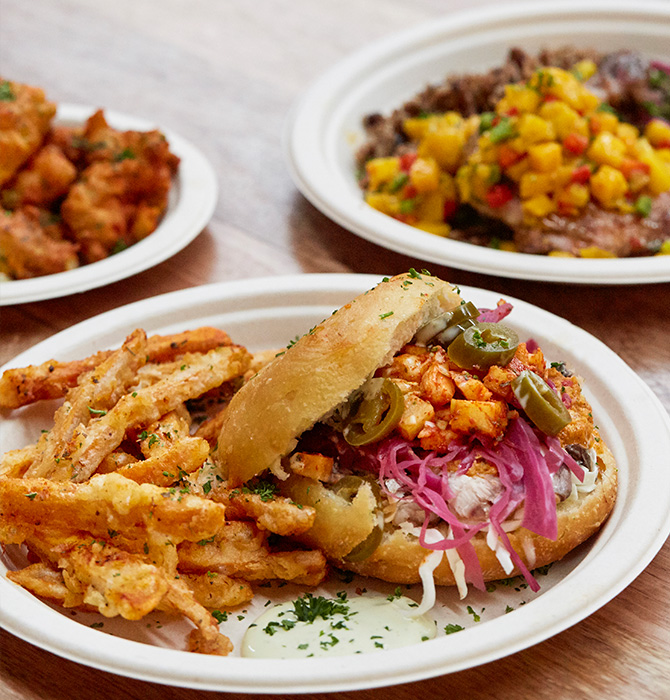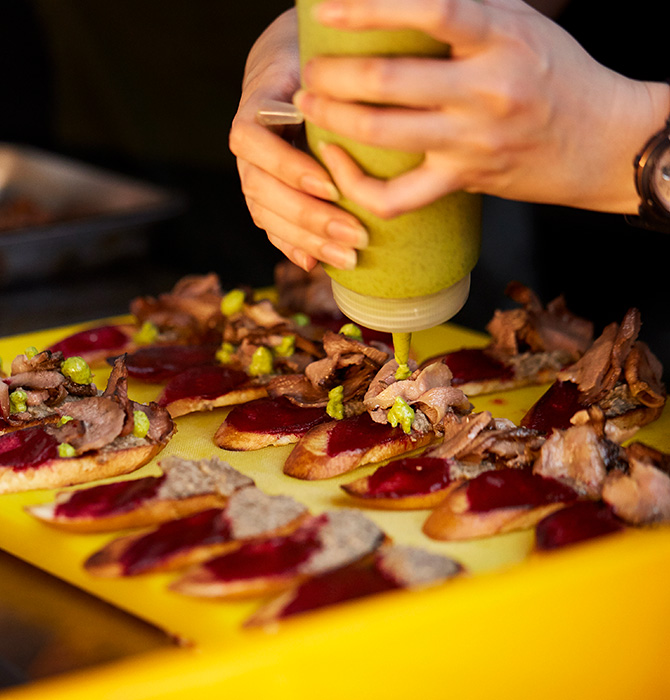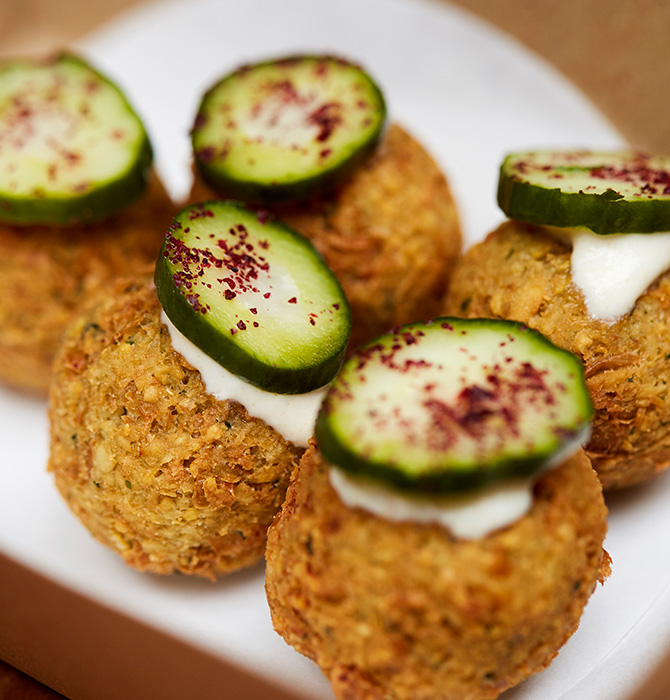 12:30pm
Almost lunchtime. The crowd has started to stream in and all vendors are geared up for the day ahead. A quick stroll around shows that the vendor mix at #TiffinAtTheYard spans countries and continents, with a variety of world cuisines, from modern Chinese cuisine, Asian fusion tacos, to Portuguese classics, Afro-Caribbean staples, and many more.
There are about 15 concepts here and indecision is just getting in the way. We finally settled on Ox Tongue as well as Korean Kalbi Tacos from Australian-inspired cafe Superfine (we were told that this is a Tiffin-exclusive concept and we're so excited), Chilli Crab Dip with deep-fried mantou buns from The Bao Guys and some falafel and chilli hummus from Leen's Middle East Kitchen. If you're an avid fan of spicy food, you're going to love the kick in the chilli hummus. We haven't had falafels and hummus this good in a while—someone combine this killer combination into a wrap, please.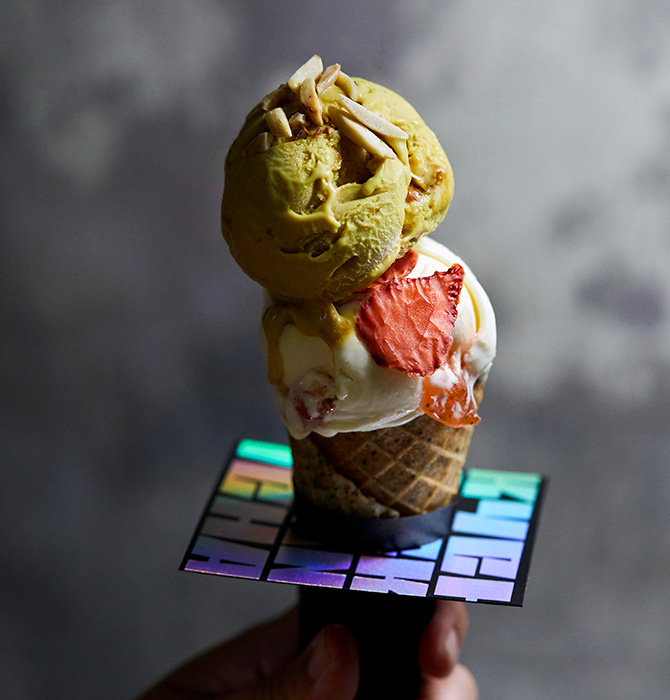 3:30pm
How many glasses of wine has it been? The list of wines (reds, whites, rosé, bubbly—they've got all your moods covered here) and chill vibes of Tiffin At The Yard make day drinking so easy. The weather is getting a little hot, it's kind of perfect that Licky Chan is just a few steps away. We love a good punny menu. But the real question is, how many scoops are we getting? Our favourite Sweet Dreams Are Made of Cheese—made of five cheeses and blueberries—is calling out to us, but today is about trying something new. We reach for one scoop of Cone-ichiwa—white chocolate with wasabi and layered sweetness from strawberries and sake—and one scoop of Lickin' on Gin and Juice, a tangy combination of Bombay Sapphire, tonic, calamansi, and olive oil.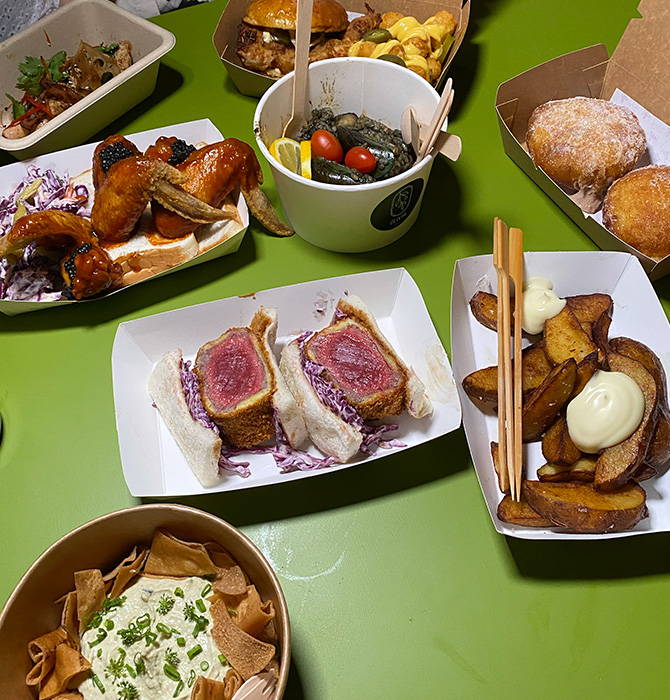 6:00pm
We've been eating, drinking and chilling the entire day, but hey, that's what weekends are for, right? The giant seafood squid ink paella pans at Olivia's Deli catches our eyes. Angel Mompo, the co-founder of Olivia's Deli, was born and raised in Valencia, the birthplace of paellas, and has mastered the family secrets of a good paella with traditional Spanish ingredients. Then, there's the irresistible seafood spread by Southern Rock Seafood, where oysters can be ordered in trios or by the dozen, and the freshest catch of the day gets cooked à la minute. It doesn't get better than this.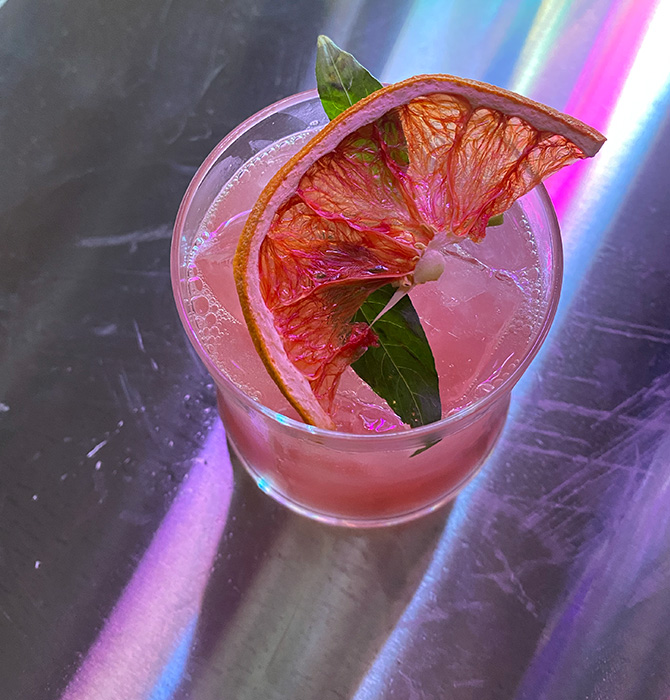 8:30pm
When the sun sets, the mood shifts at Tiffin. Neon lights come on and it gets cosier, especially at the Tiger Beer Bar and Beyond Lounge. After a few beers, we head up to the Beyond Lounge on the mezzanine floor. Word has it that the cocktail menu here is curated by Jack Lai and Tracia Chan of Dissolved Solids. The Grapefruit Laksa has daun kesom-infused gin and tamarind, with the distinctive flavour of the iconic Malaysian noodle soup, whereas the creamy Coco Pandan Chiffon Cocktail is a childhood dream come true and tastes exactly like the pandan chiffon sponge cake that we're all too familiar with. How creative!
Tiffin At The Yard opens on Thursdays and Fridays, from 5pm to 12am; Saturdays and Sundays, from 10am to 12am.
| | |
| --- | --- |
| SHARE THE STORY | |
| Explore More | |