We all like to believe that we're hard wired with the moral code to stand up and do what's right, and sometimes, in between the self-righteous chest thumping, some of us do contribute a modicum of effort to a just cause. More often than not however, it's a prevailing case of empty vessels making a whole lot of hullabaloo, which is why it's so heartening—though discouragingly rare—to meet someone who actually puts their money where their mouth is.
Cue Pete Teo and his wife Lisa, and their enchanting A Little Farm On The Hill, home to a treasure trove of organic fruit and vegetables and also the disarming venue for lunches and private events. Despite some expected initial hiccups, Pete has proven himself to be a dab hand at farming, and thus so much more than just the one trick pony that more than a few of us are guilty of being. Lisa's architectural background has also produced a compelling framework for the dining room, from which a panoramic vista of the surrounding farm and mountains can be sighted. Really, it's hard not to be utterly seduced. The beguiling setting, the neat rows of crops being patiently tended to by contented farm hands, the resident dogs tacitly running their security operation, and the sight of Pete and Lisa, both self-confessed urbanites, fitting so tidily into this serene landscape.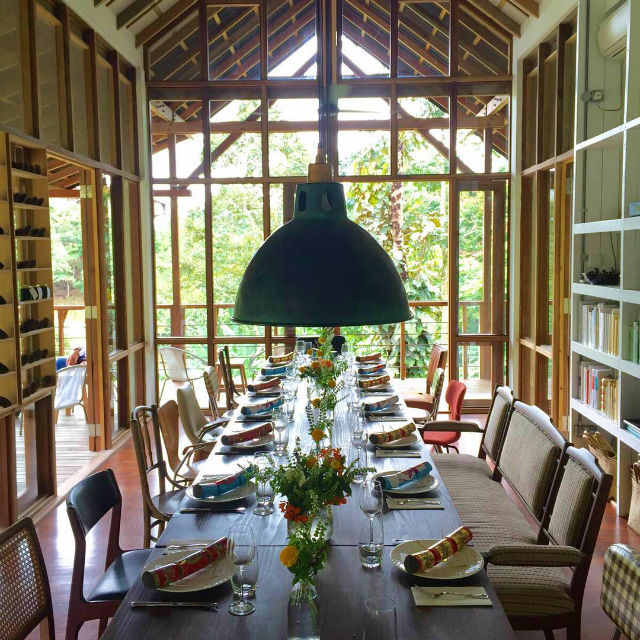 "I had always gravitated towards the unfamiliar, but to be given a chance to feel like a complete novice again has been a privilege… We are at an age when most kick back and enjoy the fruits of familiarity, but we've instead opted to learn something new. That in itself is both a challenge and a reward," says Pete, whose newly acquired skill sets include the construction of a brick smoker from which brisket and rumps emerge, miraculously transformed from unpopular cuts into unctuously velveteen pieces of smoked meats. "Most of the hard work was about revisiting O-level physics… but the first time we lit a fire in the smoker and saw smoke emerging from the chimney was so massively satisfying that we both sat back and admired it for what seemed like an age."
Lisa is no slouch herself, and her considerable talents in design and cooking have been both integral and serendipitous in first the establishment—and henceforth, the day to day running—of the farm and dining room. On the day I visited them, the hills were veiled by a light mist and delicate rain fell intermittently, so that an already delicious pastoral scene was infinitely heightened, especially since the raucous traffic sounds of the not-too-distant past were rapidly being replaced by little more than the muffled sounds of farm hands going about their business.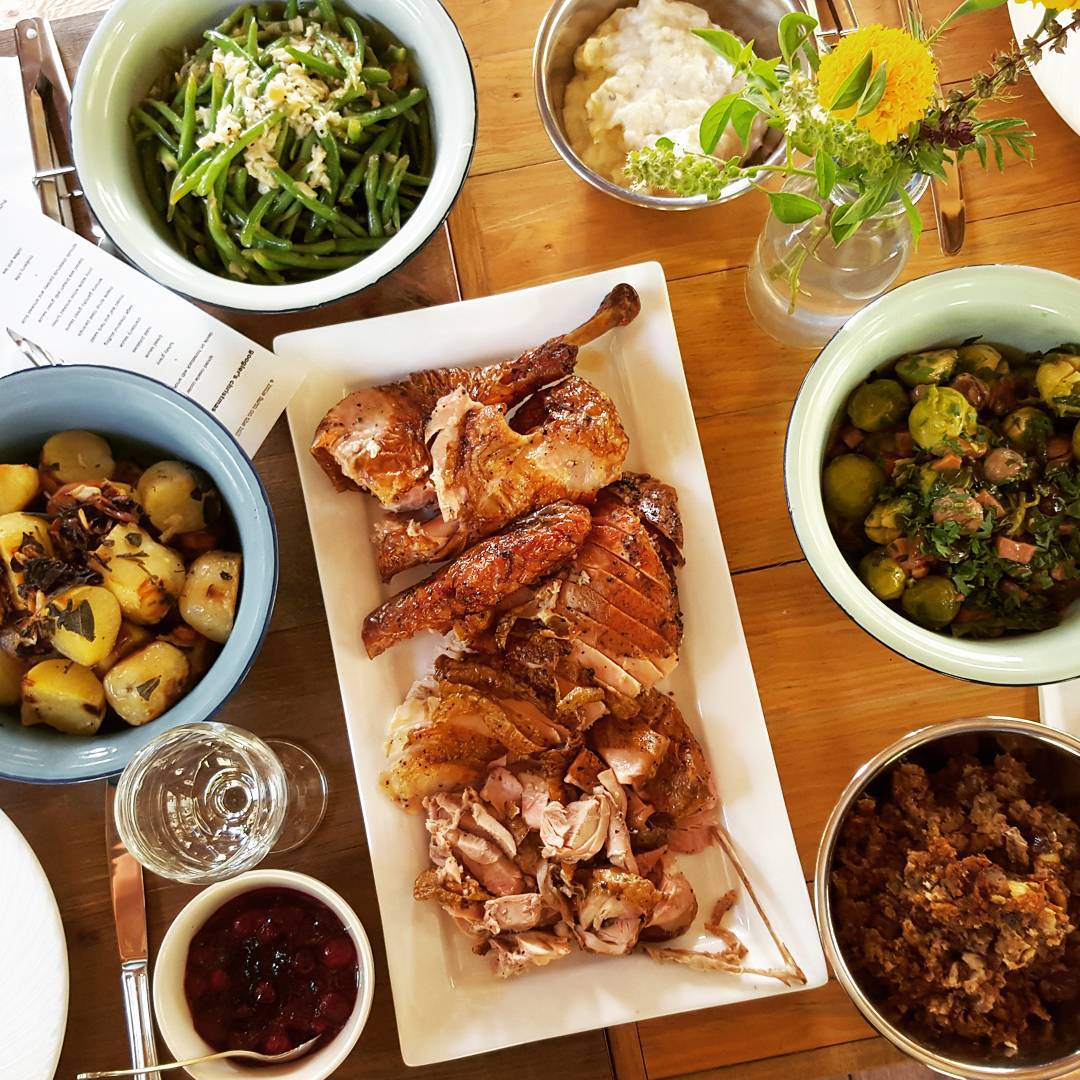 Despite their humility about their farming endeavours, Pete and Lisa now have enough produce to sell and to supply their dining room, which is inundated by bookings from jaded urbanites for lunch or private parties. It's hard to describe the unassailable sensation of being completely mesmerised when you first visually experience the farm, and then afterwards becoming so completely immersed that having to wrench yourself away to rejoin the madding crowd is veritable torture, so I'll leave it to Lisa to do it for me:
"The gasp of surprise…WOW… when they get to the top of the stairs and look into the dining room. First they're amazed by the environment. Then at the end of the afternoon well-fed and watered and super relaxed after one of our feasts, they're amazed by the quality of the food and reluctant to leave."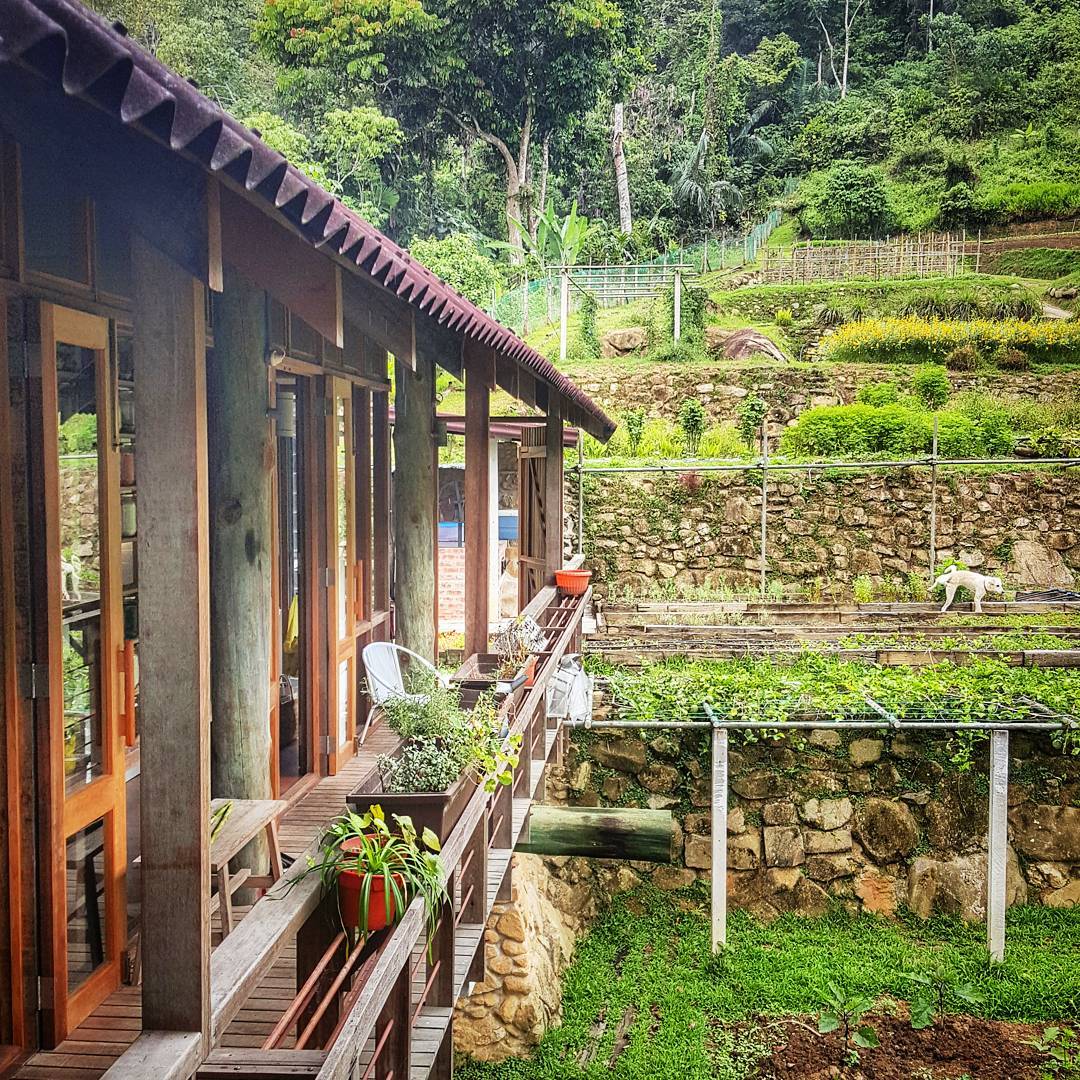 One caveat: the secret isn't so secret anymore, so book pronto, Tonto, for the wait once this column is out could be prohibitive, to say the least.
Follow Fay on Twitter and Instagram at @misskhoo.
Related stories:
On the prowl: New restaurants to try out now
This place serves the biggest Big Breakfast ever
Babe: Malaysia's Japas fun dining restaurant
| | |
| --- | --- |
| SHARE THE STORY | |
| Explore More | |