Good news: The temperature levels are no longer at a risky possibility of 40 degrees Celsius (especially in KL with all the recent downpour). Bad news: It is still scorching hot (as it always has been in Malaysia). While there are certain things you can do to stay cool in the heat, sometimes all you need is a refreshing cold drink. To make it even cooler (pun intended), here are a couple of ways you can upgrade them ice cubes—flavoured ones.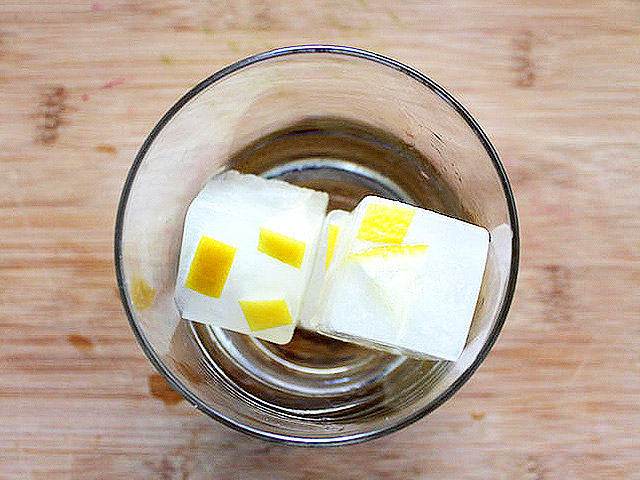 Ingredients
Lemons
Honey
Method
1. Cut the lemons into small wedges and place them in the ice cube tray.
2. Squirt a bit of honey into them and squeezed some lemon juice over them.
3. Add water and freeze.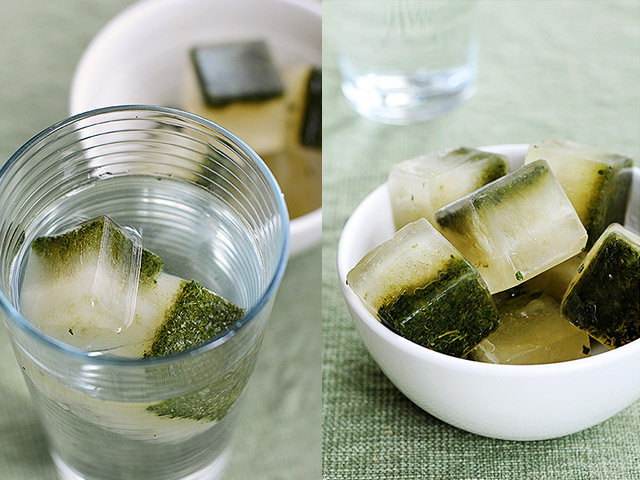 Ingredients
1 1/2 cups fresh mint leaves
2 1/2 tablespoon fresh lemon juice
4 cups water
Method
1. Blend the leaves, lemon juice and a small amount of water until the mint is finely chopped.
2. Add the mixture in to the remaining water.
3. Mix well and pour it into ice cube trays. Freeze them.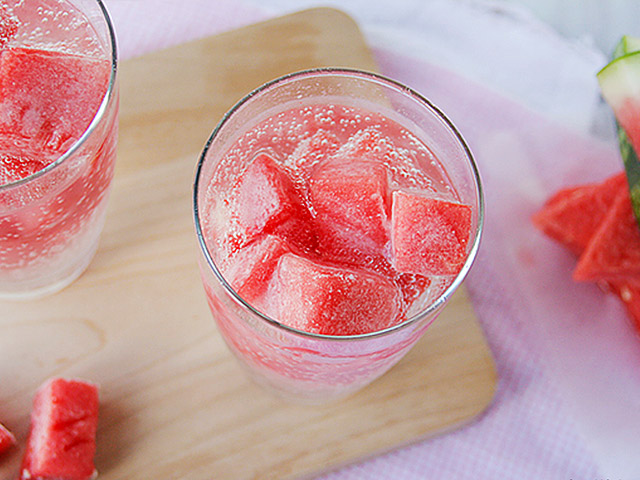 All you have to do is cut watermelon into small cubes to fit into your ice cube tray. Alternatively, you can lay the watermelon cubes on a baking sheet and place it in the freezer.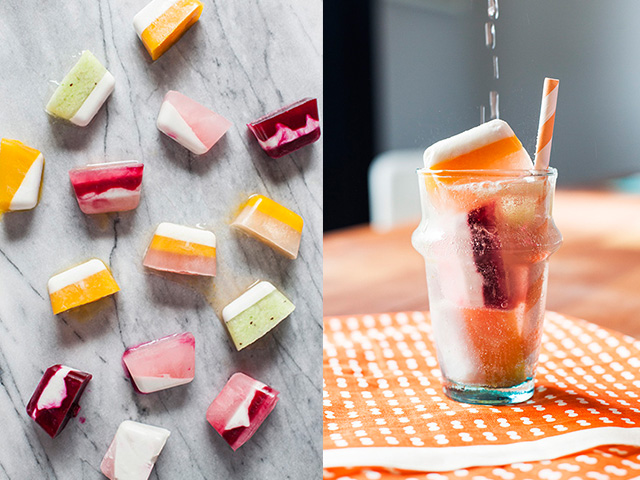 If you're up for a creative challenge in the kitchen, this will make for a fruity blast of fun. You'll need a lot of fruits. Make juices and smoothies out of them. Then simply layer them into your ice cube trays. Alternatively, you can also opt for coconut milk and store-bought juice to save time making them.
5. Strawberries and Lemon Ice Cubes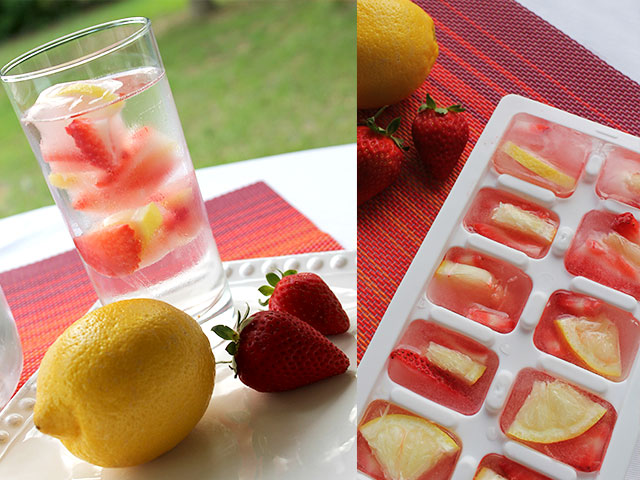 Ingredients
Strawberries
Lemon
Water
*You can also try it with sparkling water or lemon-lime soda.
Method
1. Cut the strawberries and lemon into small slices.
2. Place one slice of lemon and two slices of strawberries in each space of the ice cube tray.
3. Freeze them.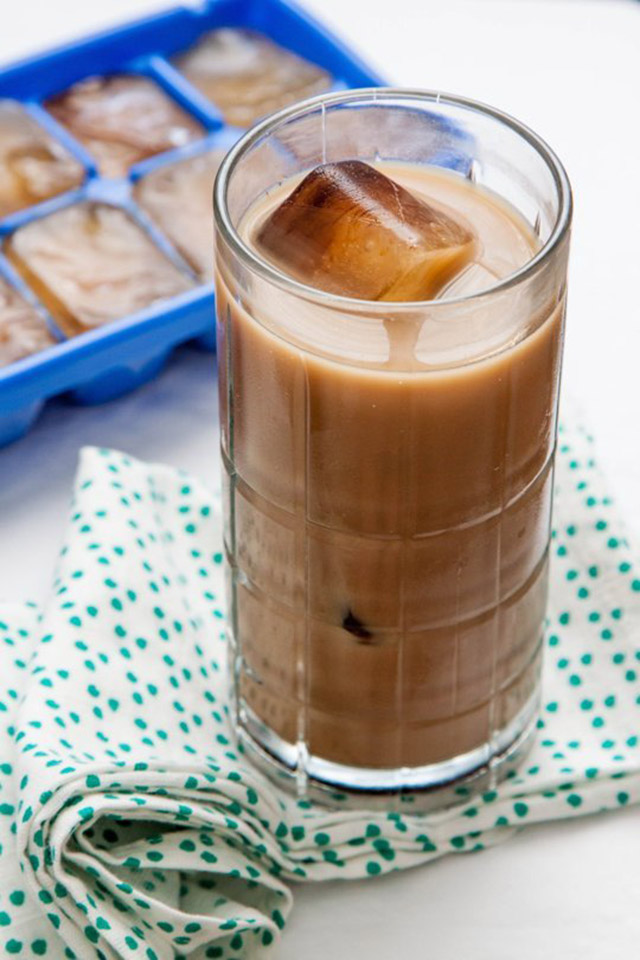 Just pour the coffee into your ice cube tray. Say goodbye to diluted iced coffee.
Related stories:
DIY Health Tip: Detox water recipes
#BuroEats: 4 Places to get amazing smoothie bowls in KL
| | |
| --- | --- |
| SHARE THE STORY | |
| Explore More | |