1. Lady Gaga's Chromatica Oreo cookies have caused a social media storm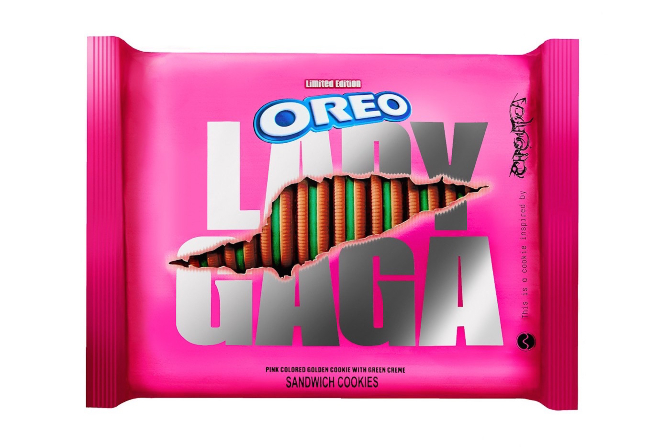 Inspired by Gaga's sixth studio album Chromatica, and its world where as Gaga says, "kindness rules all things", the collaboration features bright pink vanilla-flavoured cookies with green creme filling; and where each cookie is embossed with a symbol inspired by the album's artwork. There's also a digital component. The limited-edition cookies—available in January—are being paired with the 'Sing It With Oreo' campaign where fans are encouraged to send uplifting Oreograms to loved ones for the chance to win a special experience from Lady Gaga. The Internet has been on fire with the news. Here are some of our favourite reactions:
2. Is Moschino's baguette tote bag worth the dough?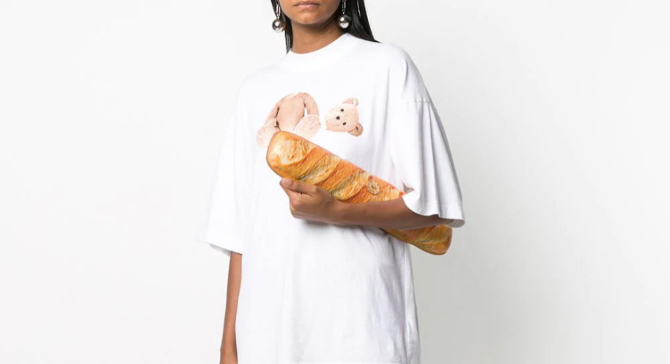 Moschino's Autumn/Winter '20 baguette and croissant bags took inspiration from the French Revolution and French Queen, Marie Antoinette. The collection includes life-sized renderings of bakery staples including a sandwich and slice of cake. However, it was the croissant and baguette that has made quite the splash on social media after it was recently made available for purchase. For the fashion lover, the appeal is evident; a three-dimensional design done in leather with a brown lined interior and magnetic seal, complete with a gold-plated Moschino logo. For the layman, however, we can understand the confusion.
3. Nigella teaches us how to pronounce 'microwave'
Domestic goddess Nigella Lawson's odd pronunciation of 'microwave' in a clip from her BBC series Nigella's Cook, Eat, Repeat has officially driven the Internet wild. During an episode of her UK cooking show, the 60-year-old television host was explaining how to make brown butter colcannon when she made the verbal flub.
"I still need a bit of milk, full fat, that I've warmed in the [mee-krow-wah-vay]," she says in the clip which quickly caused an uproar on Twitter. Some were dubious as to if it was really how Lawson would pronounce microwave while others saw the humour in it, with one fan describing it as a "defining moment of 2020". Nigella soon responded to fans on social media. "Well, I do say it like that, but not because I think that's how it's actually pronounced," she said matter-of-factly.
4. The TikTok trend that led to the massacring of birthday cakes
2020 has been a popular year for cakes. Most recently, the Internet blew up after a video posted by TikTok user @theroseperiod saw guests at a birthday party use a wine glass to scoop a circle of cake for themselves. Instead of using a knife and serving a slice on a plate, it ends up inside the glass, ready to be eaten. The trend completely exploded with copycat videos well before the first upload got over 1.6 million views. The #birthdaycake hashtag is now viral on the platform.
Some say it is the perfect way to cut down on dishes while others say it's a ridiculous solution to a non-existent problem. Genius or ridiculous, you be the judge.
5. Singapore becomes the first country to approve lab-grown meat
On a more serious note, Singapore has given US start-up Eat Just the green light to sell its lab-grown chicken meat. Created from animal cells without the slaughter of any chickens, the meat will be sold as nuggets and priced at premium chicken prices when it first launches in Singapore. Despite the ethical benefits it may pose, the so-called "clean" or "cultured" meat is still at a nascent stage given the high production costs. Opinions online have been varied, with a majority of users commenting on the quality and contents on the meat. Needless to say, this could very well be the future for meat-lovers across the globe. Would you be down for a taste?
| | |
| --- | --- |
| SHARE THE STORY | |
| Explore More | |