Food + Drink
Eat and Cook on winning the 2022 American Express One to Watch Award and what's next
Leaving a mark
Ahead of the official announcement of Asia's 50 Best Restaurants 2022, Eat and Cook has been unveiled as the 2022 recipient of the American Express One to Watch Award. This marks the first time a Malaysian establishment has received the award, which recognises a restaurant as a rising star of the region and aims to celebrate gastronomic excellence, innovation, and potential.
"As the winner of the American Express One To Watch Award 2022, Eat and Cook is recognised for its refined cooking techniques, surprising combinations, and creative execution. Its owners are creating a new identity for modern Malaysian cuisine," said William Drew, Director of Content for Asia's 50 Best Restaurants.
In addition to this achievement, Eat and Cook has earned a spot on the extended 51-100 List this year at No. 81, alongside Nadodi (No. 62) and Cilantro (No. 93). The omakase-style modern Malaysian restaurant owes its rising fame to the simple yet fundamental focus of cooking fresh, quality ingredients, armed with the chefs' contemporary French and Italian culinary training.
We speak to Eat and Cook's co-owner Chef Lee Zhe Xi to find out more about the restaurant's unique concept, his definition of Malaysian cuisine, and his culinary plans for the future.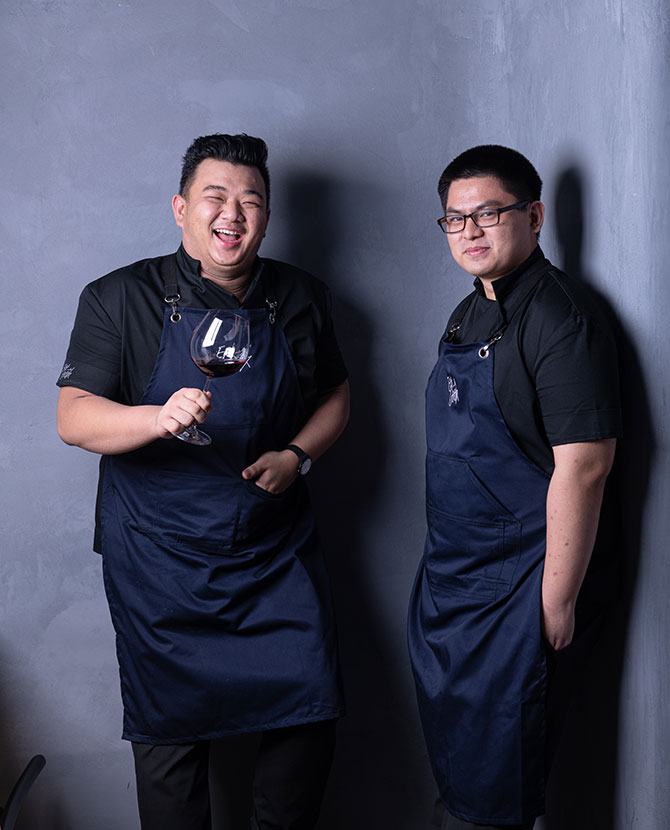 Congratulations on winning the American Express One to Watch Award! How do you feel about receiving this recognition?
"I was stunned when I was told that we are the 2022 recipient. It brought me to reflect on all the hard work we've put into the restaurant this past year. I was just surprised and overjoyed to hear the news. I actually missed the email from 50 Best over the Lunar New Year period; I was just glad I was not too late by the time I responded."
We hear Eat and Cook was born out of adversity. Can you share how the idea behind the restaurant came about?
"Every chef has the dream to open a restaurant and the same goes for me. I've always wanted to have a restaurant that represents my roots as a Malaysian. The opportunity came about when my partner Soh Yong Zhi and I lost our jobs at the beginning of the pandemic. We did not want to wait around for long so we decided that we would open a restaurant together as quickly as possible."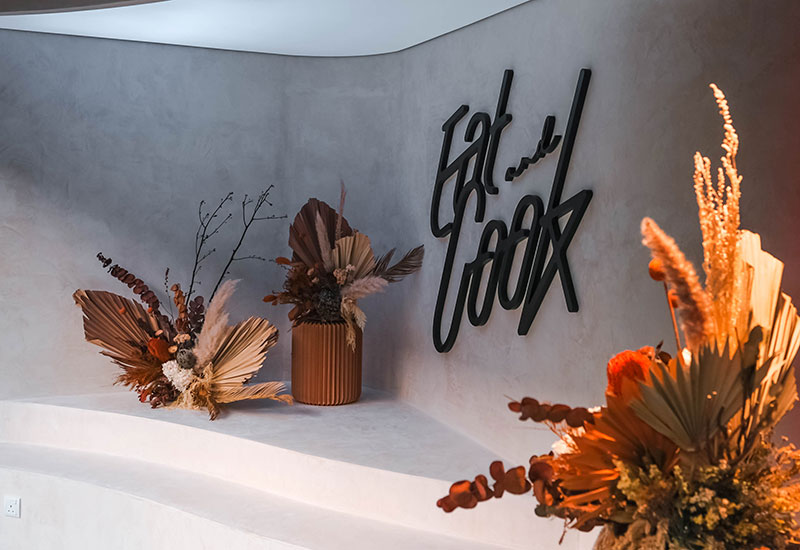 How has Eat and Cook changed (or evolved) from when it first started to today?
"Eat and Cook started as a 6-seater restaurant. After two more friends joined the business, we were able to create our dream restaurant. Today, we serve up to 30 guests per day with a proper kitchen setup."
What would you say is the ethos of Eat and Cook and how does it define the menu?
"Passion and creativity have been at the heart of the Eat and Cook culture since I started the restaurant. I always emphasise the importance of these two characteristics to our team and this is how we create the omakase-style menu for the restaurant and bring the best out of the local produce we can get our hands on."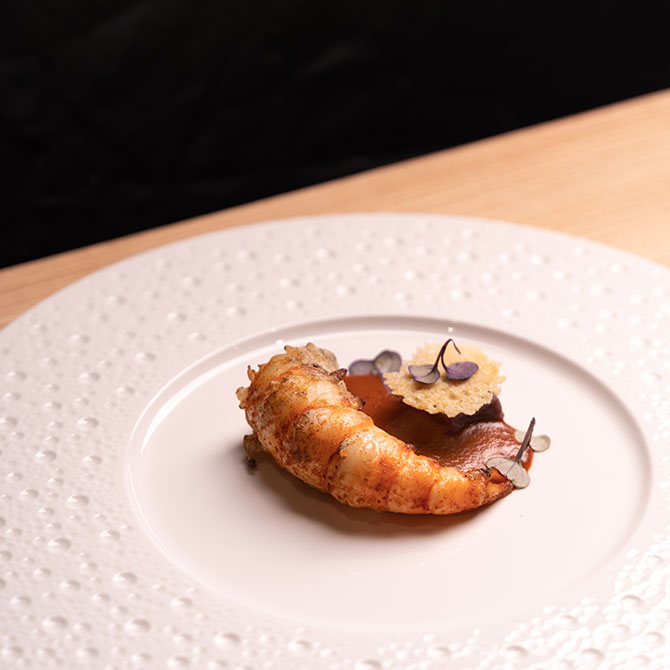 What are some of the challenges you have faced since starting the restaurant in the midst of the pandemic? How did you overcome them?
"Sourcing the ingredients was the most challenging aspect. We worked so hard to get the ingredients from all around Malaysia so we can put a spotlight on fresh seasonal ingredients. We developed relationships with market traders and fishermen so that we could be sure we were getting the best-available Malaysian produce. Now, I go to the market every night after service so I know I can buy the best products for the restaurant.
"We also had limited funds, so we had to be creative in finding a venue. Our first site was outside the city in a mall, where there were no other restaurants. The space was just 300 square feet and we could only hold six diners. As the rent was not very much—just RM450 [approximately $80] per week—we were able to test our ideas to see if they would work.
"Fortunately, we became popular very quickly. We were able to move to a permanent, bigger, and more central site in Bukit Jalil in 2021, where we can now host 30 guests."
'Malaysian cuisine' can be interpreted in many ways. How would you describe it?
"Malaysian cuisine is not only about curries and spices. Malaysian cuisine reflects Malaysia's multiculturalism. It is a cuisine for Malaysians and is built upon the flavours we grew up with. For me, Malaysian cuisine shows the diversity of the country and the many races who identify as Malaysian. We also have access to some of the best produce in the world—the slipper lobsters from Sabah are absolutely delicious!"
What plans do you have for Eat and Cook in the near future?
"Our first future plan is to elevate the dining experience in Malaysia and bring Malaysian flavours and dishes to the next level. Our second plan is to inspire the next generation of young passionate chefs with their own crazy ideas and help to create more crazy restaurants like Eat and Cook."
Best of luck to the Eat and Cook team on their future endeavours! One thing's for sure—all eyes will be watching!
Eat and Cook
Location: H-6-1,Pusat Perdagangan Bandar, Persiaran Jalil 1, Bukit Jalil, 57000 Kuala Lumpur
Opening hours: 5.30pm to 11pm, Tuesdays to Sundays (closed on Mondays)
Website | Facebook | Instagram
---
Eat and Cook's inspiring chefs will be celebrated as part of the ceremony for Asia's 50 Best Restaurants 2022 on 29th March, which will be broadcasted to a global audience via Asia's 50 Best Restaurants Facebook and the 50 Best Restaurants TV YouTube channel.
Discover Asia's 50 Best Restaurants 2022 51-100 List here. Find more food and drink stories here.
| | |
| --- | --- |
| SHARE THE STORY | |
| Explore More | |