Don't feel like following the conventional route of having your wedding in a hotel? Try the outdoors instead for a change of scenery
Hello, all #BuroBrides-to-be! Planning a wedding may seem daunting—there's the dress, makeup and hair, the bridesmaids' dresses, food, venue, decor, photographer and the list goes on—but it doesn't have to be if you just take one step at a time, have help (call your family or the bridesmaids/groomsmen) and if you do it early enough. 
This is especially so when it comes to venues as most of them could be booked out till a year from now. If you're thinking of having a garden wedding—like those pretty pictures you see on Instagram—be sure to make your reservation ahead of time. To save you the trouble of seeking all the potential locations, we've rounded up some of the most amazing places for you to have your dream garden wedding. 
1. Enderong Resort, Tanarimba, Janda Baik in Pahang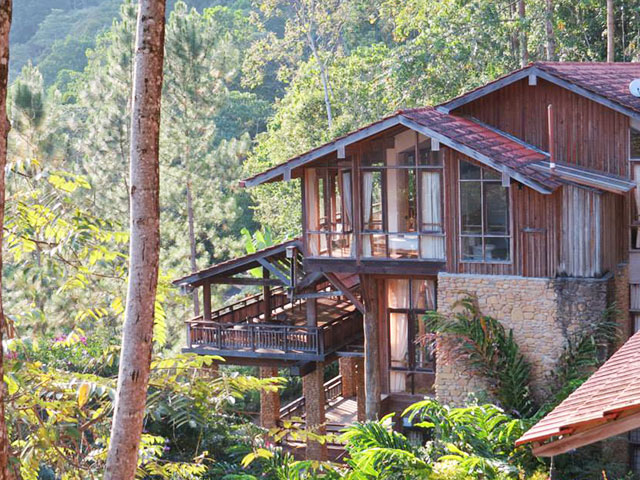 Tanarimba has become a popular spot for weddings as of late and it's not hard to see why. A highland nature retreat situated 2,000 feet above sea level with lush greenery and cool mountain breezes, the resort is only a 45-minute drive away from KL. You can have the ceremony on the hill outside the Annexe Hall before bringing the party inside where up to 80 people can fit for a sit-down dining. Accommodation is also available. 
2. Jim Thompson Cottage in Cameron Highlands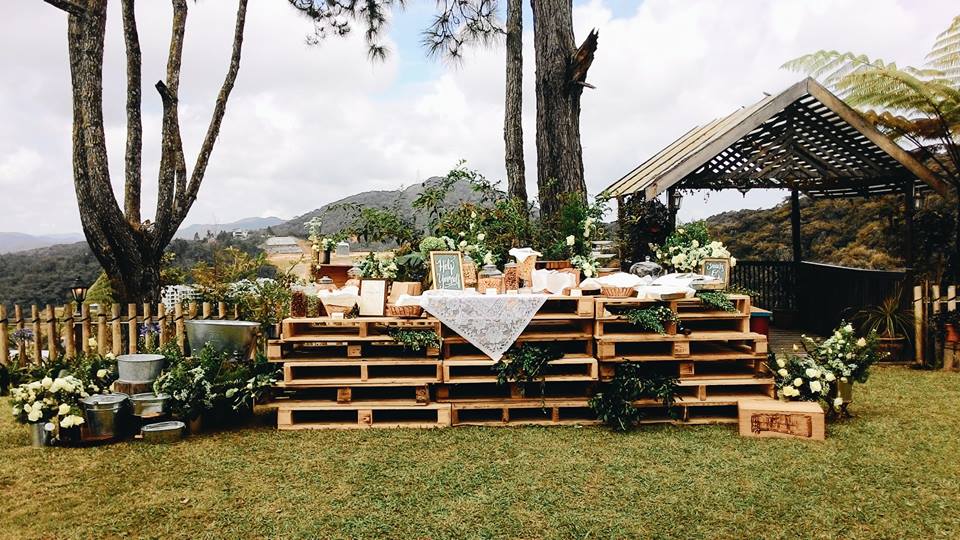 If you're worried about the heat, take your wedding further up the hills or specifically the chilly Cameron Highlands. With a dreamy scenery as your backdrop and a quaint English cottage on the opposite view, it's perfect for an intimate celebration of you and your man's special day with only the people who matter. 
3. Tamarind Springs in Kuala Lumpur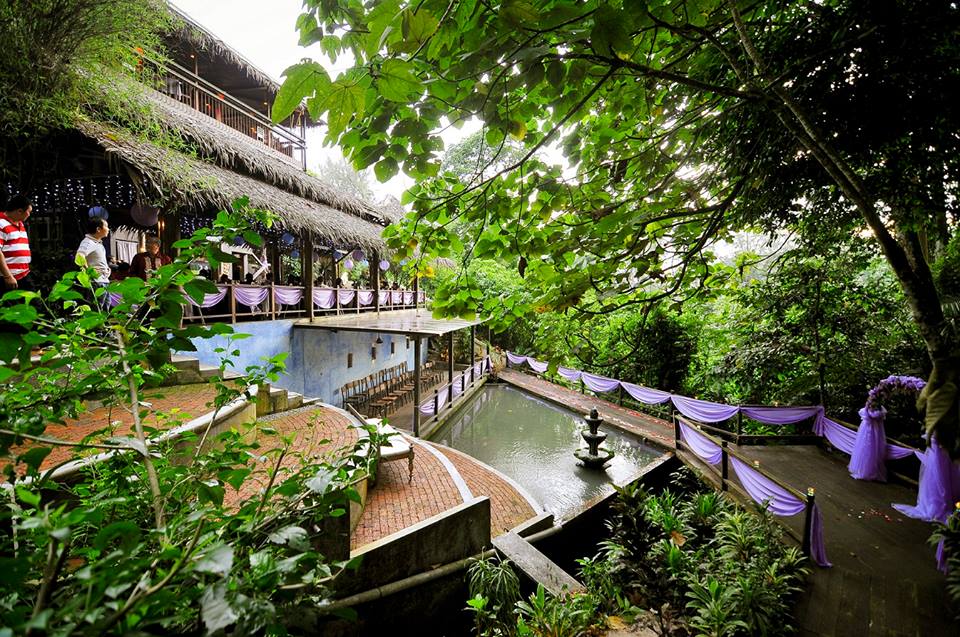 Located just 15 minutes from the city and sitting right on the edge of a jungle is Tamarind Springs that boasts of a forested canopy, ensuring an outdoor wedding with fresh, cool air minus the heat of direct sunlight. The place can fit up to 200 guests and even cater customised menus, which will definitely be delicious as they're under Tamarind Restaurants.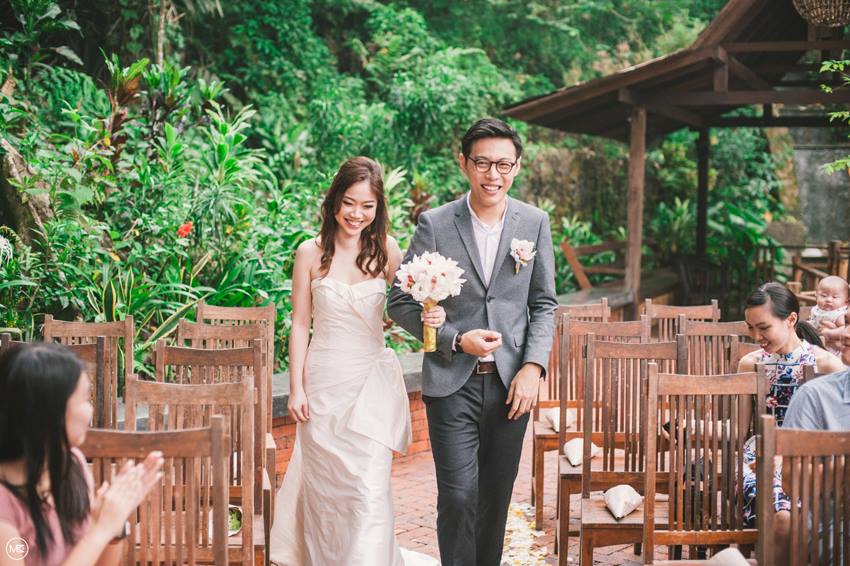 4. Ciao Ristorante in Kuala Lumpur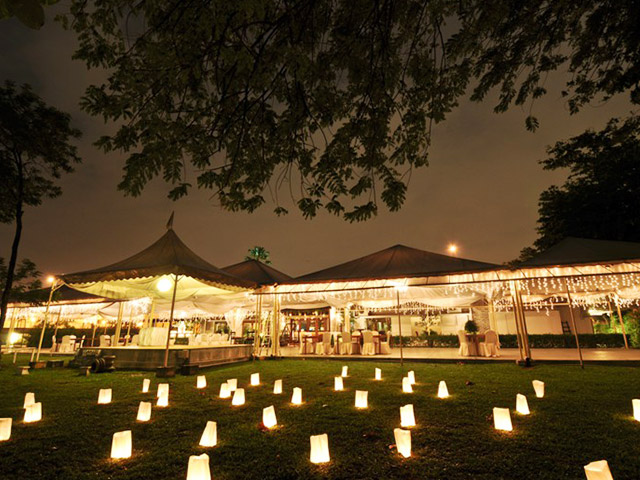 There are two wonderful things about Ciao: The authentic Italian food and the place, which is a rustic Venetian country house with a small garden and lake. There is a variety of settings to choose from for any outdoor events held there: canopy, glasshouse and a few rooms. The canopy option can sit up to 300 people; hang up some fairy lights and your wedding dinner will look Pinterest-perfect.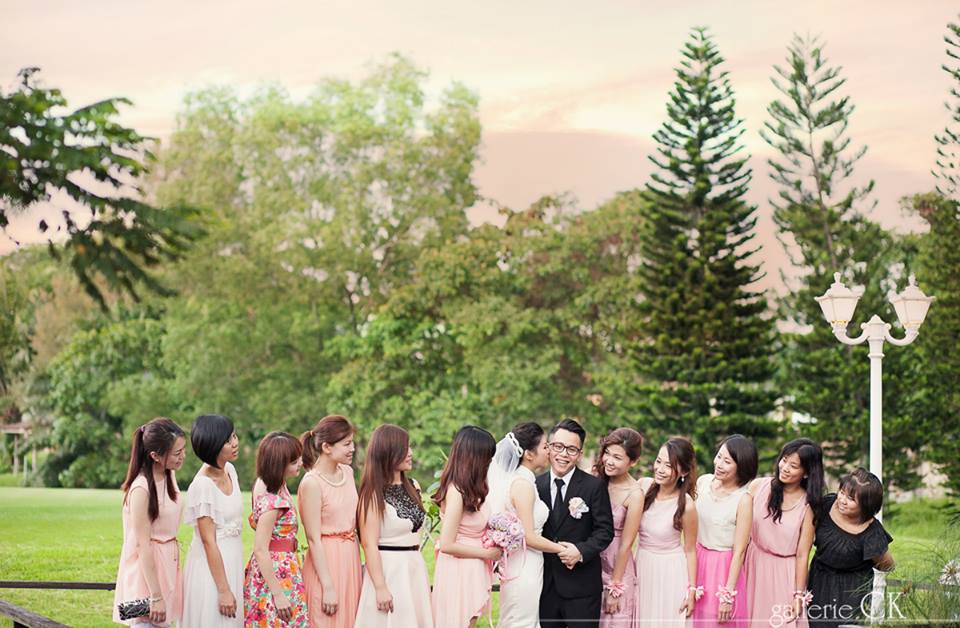 5. Sangkot Place in Hulu Langat, Selangor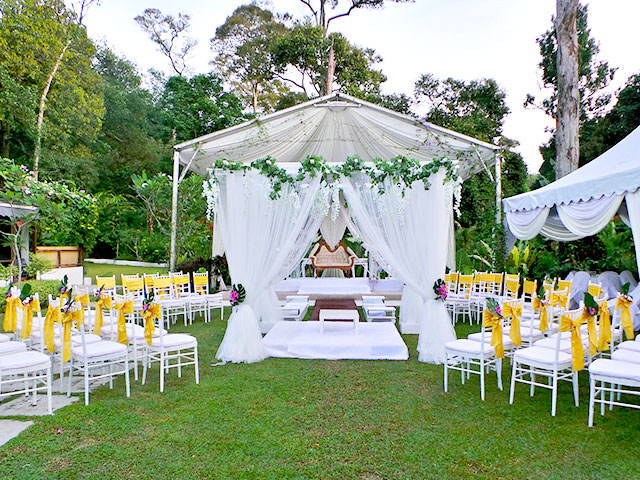 Still within the Klang Valley, Sangkot Place is 20km away from KL and offers two types of venues on its grounds: Sangkot Villa—which is a secluded bungalow with ample open space—and Sangkot Garden—which is an alfresco space set amidst the picturesque Kampung Dusun Tua with its luscious greenery. One thing to note, however, is that Sangkot Place is strictly halal and will not allow alcohol on its premises. The food has often been commented to be good though. 
6. Zebra Square in Kuala Lumpur
Located near the Royal Selangor Golf Club in Kampung Pandan, Zebra Square is known for being a versatile space for almost every type of event. If a venue for an outdoor wedding is what you're looking for, you can choose between The Garden or The Courtyard. The latter is a more popular choice as it can host a larger crowd (46 units of 5 ft. round banquet tables under a 40" x 100" marquee) and has a lush 'Vertical Garden' propped on a rock mountain as a backdrop as well as an unobstructed view of the lush golf turf. For a more intimate setting, The Garden is situated right next to a lake and golf course, can fit 15 units of 5 ft round banquet tables with a roof overhead so you don't have to worry about rain or shine while enjoying the open-air space. Zebra Square specialises in French and Italian cuisine but is open to catering Malay food upon request. 
7. K'Seena House in Kuang, Selangor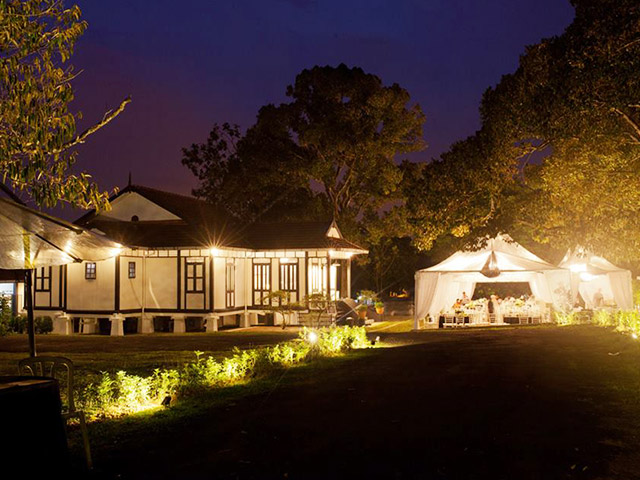 Just a little outside of KL and near Rawang sits a 100-year-old Malay heritage house made of Chengal wood that now serves as an event space for an array of events, including weddings. The garden area can host a wedding ceremony for up to 150 pax (and some more) and a fully furnished day-use bridal suite with attached bathroom and amenities will also be offered.
Related stories:
#BuroBrides: The New Makeup Rules For Your Big Day
4 Ultra-pretty bridal trends you need to know now
7 Pastel dresses that your bridesmaids would actually want to wear
#WednesdayWishlist: Dream wedding look