If you're in a spot and finding it hard to motivate yourself to work out (what with the impending food sprees during the upcoming holiday season), revamp your workout wardrobe with chic, sporty threads as there's nothing as inspiring as brand new fitness gear for a renewed sense of spirit. Because who says you can't hit the gym in style while pumping some iron or practicing your pilates?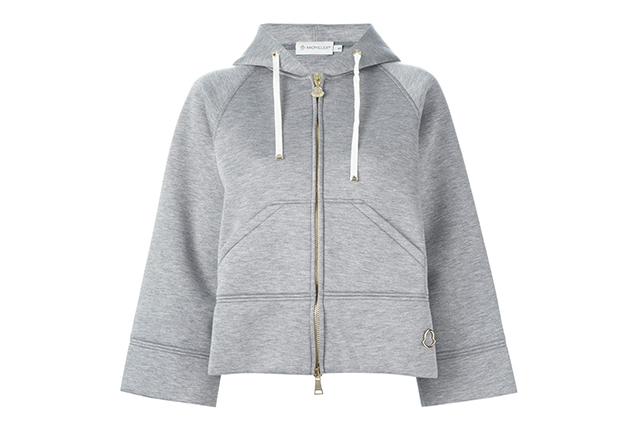 Why go for slouchy, terrycloth hoodies when this boxy, wide-sleeved Moncler sport jacket can keep you just as cool (and twice as chic?)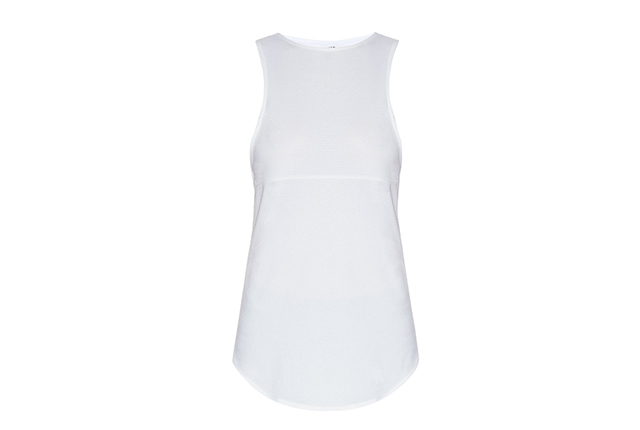 Made from diamond-weave stretch-fabric that's great for ventilation, The Upside's Hannah tank top is the perfect canvas to pair your other eye-catching sporty separates with, thanks to its crisp white shade and loose silhouette.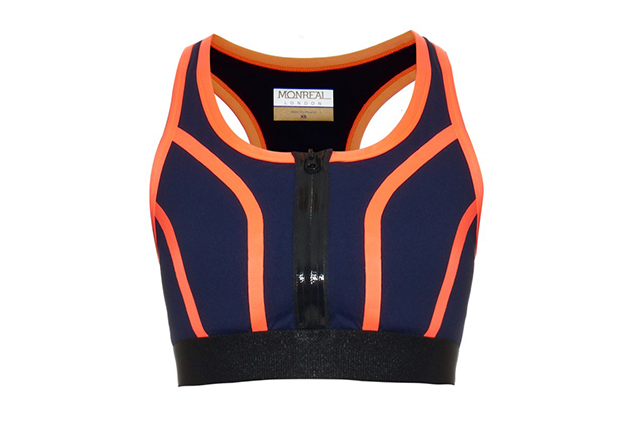 Monreal London's performance sports bra is made from navy stretch-fabric for comfort, while its neon orange trimming adds a modern, vibrant edge to your workout attire.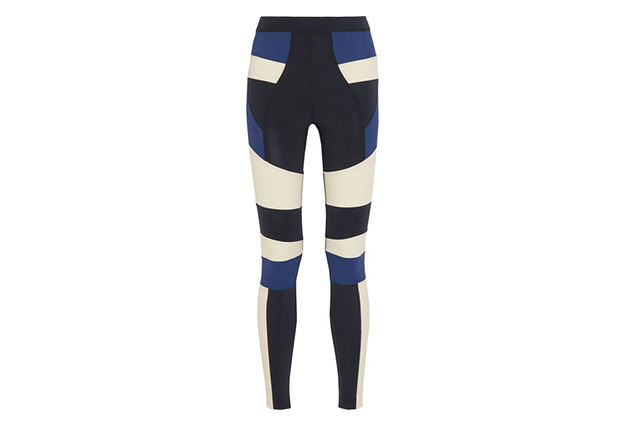 This pair of No Ka'Oi colour-block leggings is probably the coolest yoga-to-brunch transitional leggings we've seen all year round. The smooth and stretchy fabric makes for the most effortless gym experience you'll probably have as well.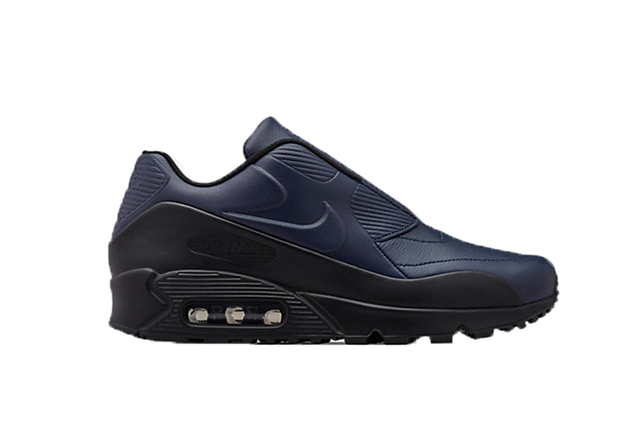 For AW2015, Nike's second collaboration with Chitose Abe of Sacai sees a line of sports garments, featuring pleats, oversized silhouettes, and this particular beauty that is the all-leather Nikelab x Sacai Air Max 90 in obsidian/black. The tromp l'oeil midsole gives a wedged illusion—the perfect pair of sneakers for your edgy workout look.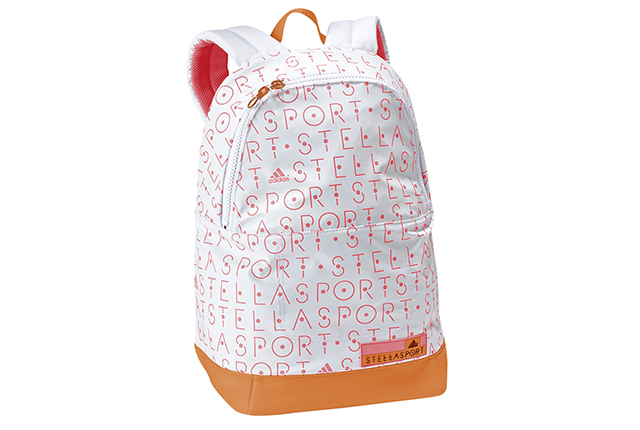 Designed by Stella McCartney, this bright orange and white lettered Adidas backpack can fit all your workout gear, along with a laptop too if you're heading to the office after mornings at the gym.