Cai Mei Khoo, Editor-in-Chief: Olympia Le Tan Little Twins Star book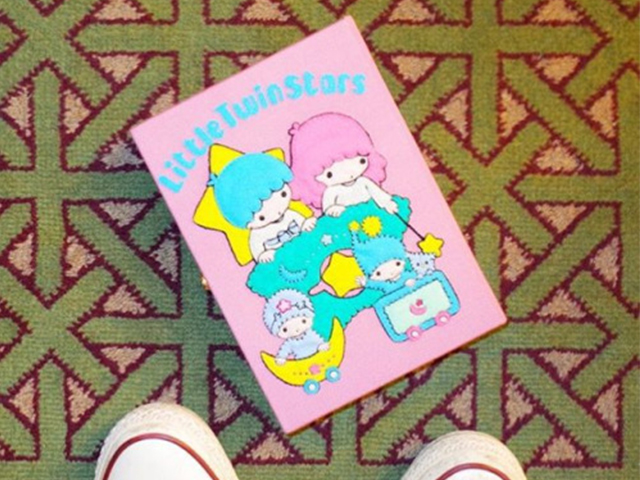 Olympia Le-Tan's 'Hotel Olympia' SS16 collection was an ode to the historic Hotel Okura in Tokyo, the embodiment of '60s Modernist architecture, recently torn down to make way for a new hotel despite international protest against its demolition. This Little Twin Stars book clutch from Le-Tan's SS16 collection celebrates my favourite Sanrio characters from my childhood years and is a subtle reminder to 'Think Pink'.
Terry Saw, Beauty Editor: Limited Edition La Mer The Lip Balm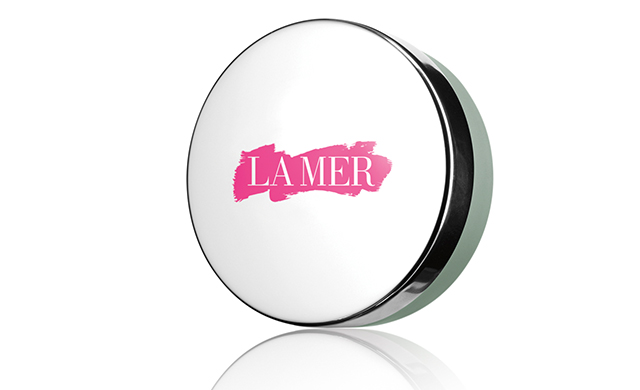 One splurge, two major ways to make a difference long after the month is over. This limited edition, ultra nourishing lip treatment is infused with a potent dose of La Mer's nutrient-rich Miracle Broth for all the TLC your lips deserve, while RM230—that's 100 per cent of the sale —goes to the Breast Cancer Research Foundation. And you won't need to support the colour to support the cause—for the occasion, La Mer has given its limited edition pot a subtle makeover with just the right pop of pink that even the most colour-shy among us will approve of.
Jason Lim, Fashion Editor: Jaeger-LeCoutre Grande Reverso Ultra Thin in pink gold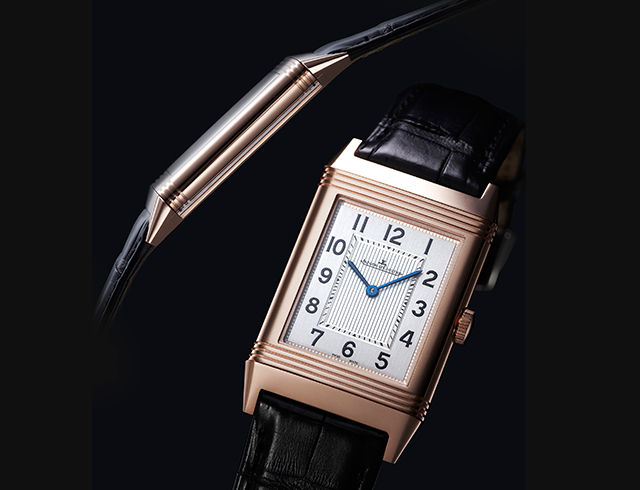 Pink is always the colour that goes untouched in my box of crayons and in my wardrobe? There has been an unofficial ban placed on items that even teeter on the brink of pink. The Jaeger-LeCoultre Reverso has been on my wishlist for quite some time now and this version in pink gold with an alligator leather strap makes me want to rescind my stance on this difficult colour. It's something I imagine Dominique Francon may have bought for Howard Roark: the watch's clean lines a perfect marriage between utility and form—something Roark may even reimagine into a building.
Rachel Ong, Lifestyle Writer: Otoro at Sukiyabashi Jiro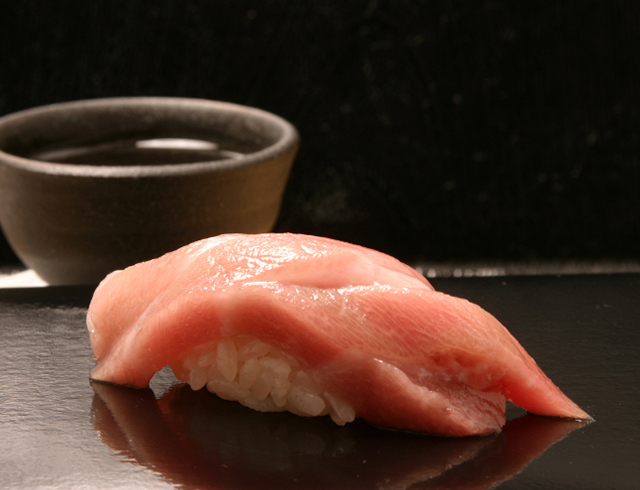 When I think of pink food, the first thing that comes to mind is Otoro, the fattiest and most prized part of a bluefin tuna. Every bite of a piece of Otoro instantly melts in your mouth, leaving a wonderful umami flavour that will keep you yearning for more. If I could choose one place to enjoy this opulent delicacy, it would be at Sukiyabashi Jiro in Ginza, a sushi restaurant run by sushi master Jiro Ono whose name was shot to fame after being the subject of the documentary film Jiro Dreams of Sushi. Getting a table at Jiro is no easy feat as they only take reservations on the first day of the month for a seating the following month and to make things even harder, the line is usually busy for days at a time. However, most diners are in agreement that it is well worth the trouble.
Wei Yeen Loh, Fashion and Beauty Writer: Zeal contrast-panel cady gown by Roksanda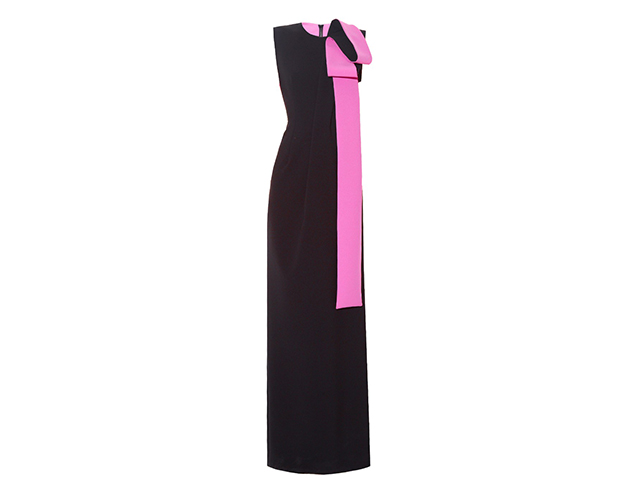 If I had to choose my favourite colour from the colour wheel, pink would probably be my last choice (although I'm partial to blush). But I do find the all-too-feminine shade fetching at times, especially when it catches me off-guard while paired with a very stated and classic colour—like black. So this Roksanda double-faced stretch-cady dress fits the bill for all the right reasons. One look at that sleek, vibrant pink swinging front sash and I knew it was meant to be. In all honesty, I could probably get accustomed to pink though it may take a little time and a whole lot of Roksanda.
Su Fen Tan, Editorial Assistant: Fendi Micro Peekaboo Shearling Bag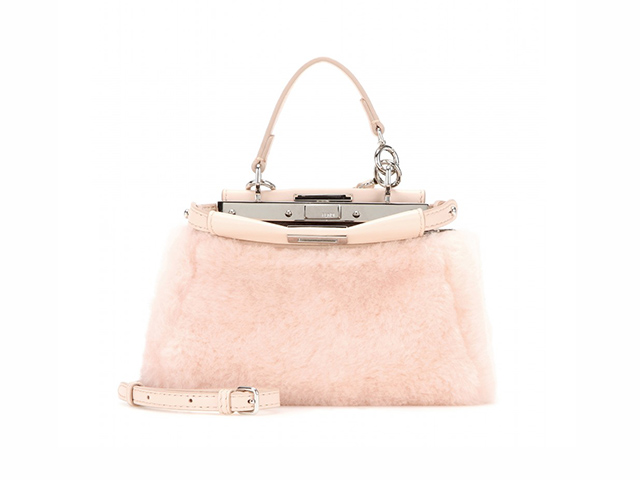 There is hardly anything pink in my wardrobe, but I'll make the rare exception for this adorable mini shearling bag by Fendi. Doused in a dainty powder-pink, it will make the perfect companion for those evening occasions—and I might just have a little thing for soft, lush textures.
Jessica Fang, Culture Writer: Pink hair, don't care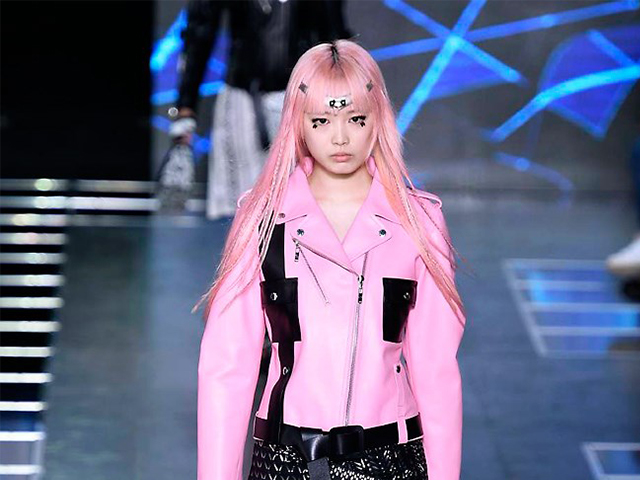 Although it seems that pink hair had its heyday during the early 2000s punk pop turnover led by rocker chicks Gwen Stefani and Pink, the trend has recently made a comeback where bright colours now adorn many a head. But it's model Fernanda Ly and her candy floss-coloured locks that puts pink hair right in the spotlight—hair that most of us can admit we want, if only we were so audacious.
| | |
| --- | --- |
| SHARE THE STORY | |
| Explore More | |