Cai Mei Khoo, Editor-in-Chief: Spencer Vladimir cashmere and silk sweater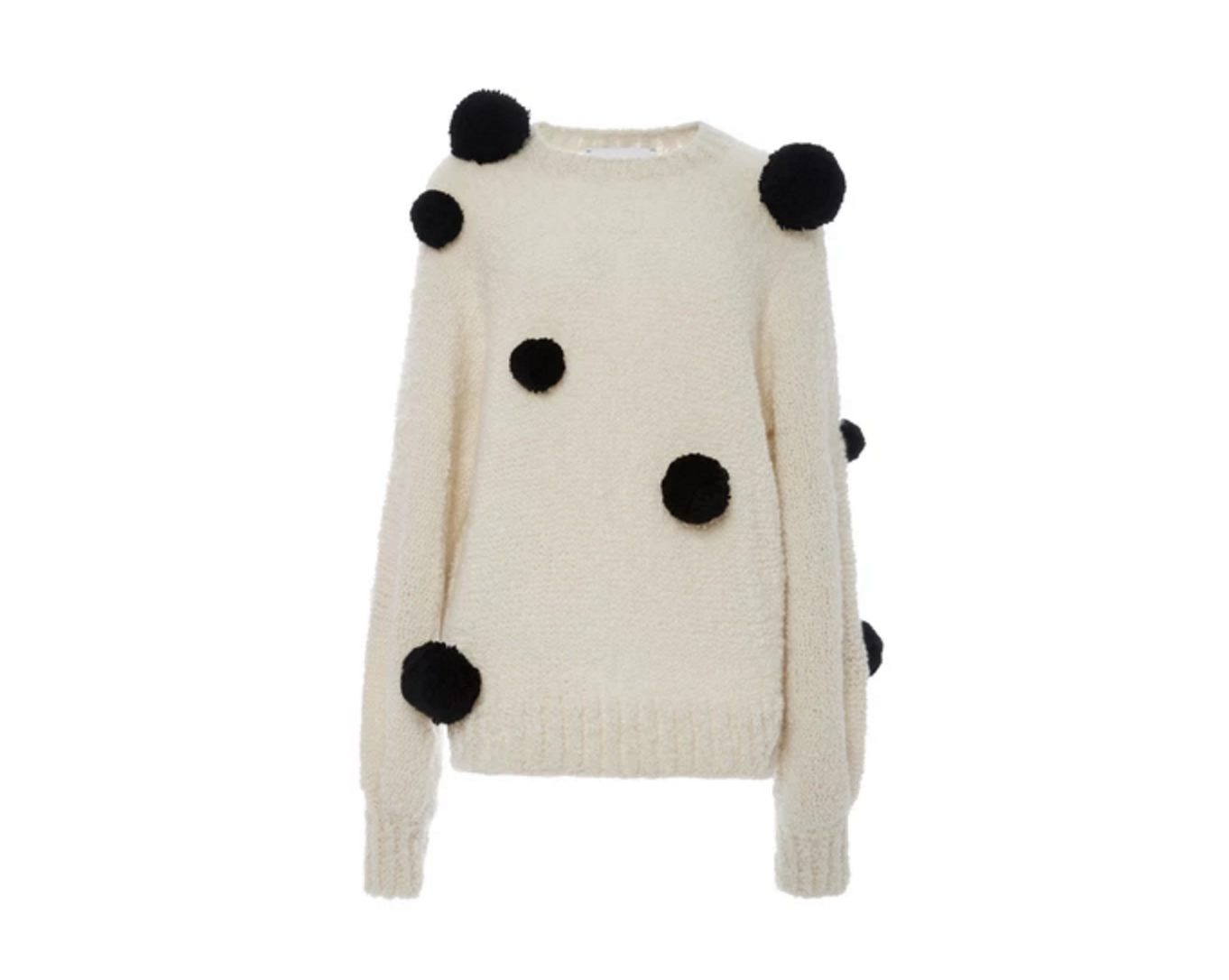 There's nothing like a fun, some might call tacky, Christmas sweater with reindeer and snowflake patterns on repeat to usher in the festive spirit. This season though, I'm eschewing traditional print for something a bit more quirky – I've got my eye on this hand-knitted boucle Spencer Vladimir cashmere and silk sweater with black pom poms, which also remind me of sea urchins, only my favourite sea creature that's best eaten raw.
Jason Lim, Fashion Editor: Jacquard-knit cotton-fleece sweater by Blue Blue Japan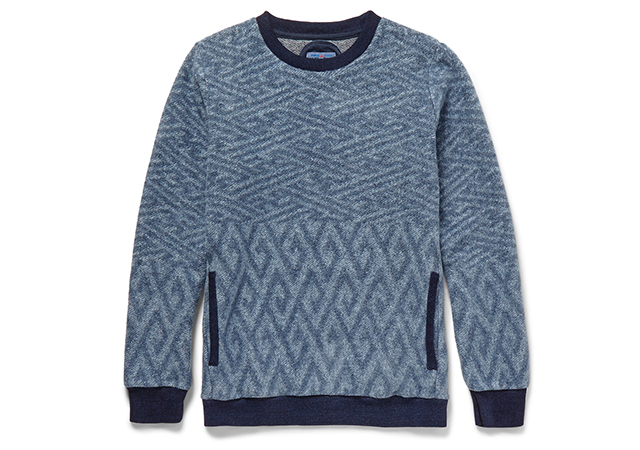 Everyone has their shopping secrets and I have two: 1) When in doubt, pick the blue one; and 2) Is it made in Japan? I don't wear sweaters but if held at knifepoint, this would be the stuff my dreams are made of. And the fact that it has two pockets pretty much seals the deal for me.
Loh Wei Yeen, Fashion & Beauty Writer: Intarsia wool-blend top by Miu Miu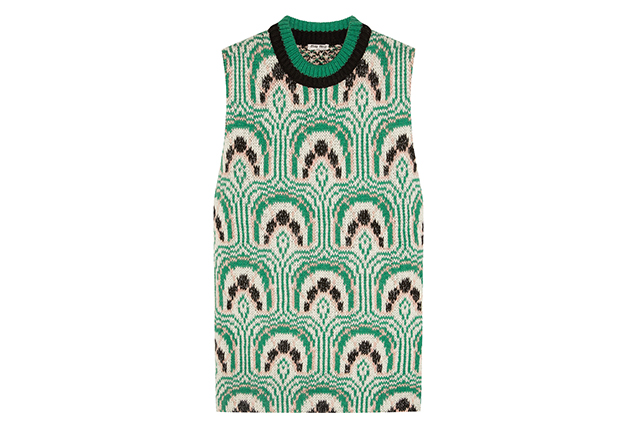 What I really like about less-than-pretty Christmas sweaters is how predictable it is to wear one during this time of the year, yet one sweater is never the same as the other. It's plenty of fun to accessorise sweaters as such, and no one can accuse me of intentionally being lazy and (God forbid) unfashionable if I manage to get away with it. This retro Miu Miu piece that's inspired by 70s wallpaper isn't the prettiest, but its quirky prints make me want to layer it up with fancy metallic brogues and a pair of cigarette pants for a ugly-sweater-themed Christmas party.
Tan Su Fen, Editorial Assistant: Embroidered wool sweater from Gucci AW'15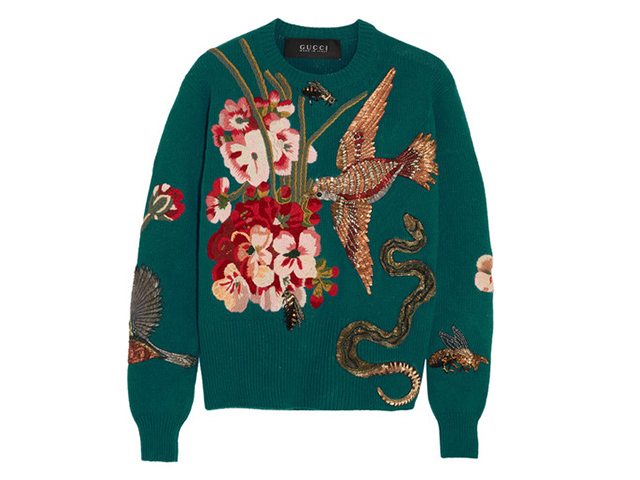 I am not a fan of the colour red, but green (or in this case, teal) I can do. While this sweater does not yield the usual Christmas motifs, it has its own take on the bold design that is usually associated with the classic holiday sweater—I will take the beautifully hand-embroidered flowers along with the crystal and bead embellishments over reindeers and snowflakes (when it comes to sweaters, at least) any day.
Jessica Fang, Culture Writer: Wildfox Couture Joan Baggy Boy Beach Sweater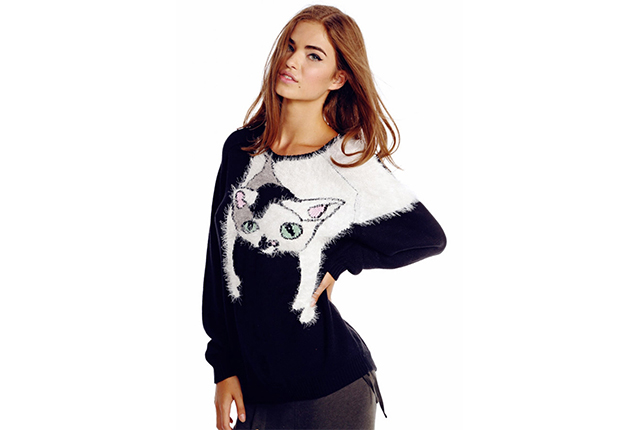 Sweater weather is only complete with a companion, and what better companion to snuggle up with than a cat? That is, of course, if the dear little thing doesn't run away from my loving grasp. This adorable sweater—complete with a fluffy, dopey cat draped adoringly over the shoulder—could probably compensate for that. I suppose it helps that it's crafted with a "super-soft cashmere blend." I'm sold, already.
Related stories:
#WednesdayWishlist: Sparkle and glitter
#WednesdayWishlist: How Surreal
| | |
| --- | --- |
| SHARE THE STORY | |
| Explore More | |