Cai Mei Khoo, Editor-in-Chief: Something from the next Riccardo Tisci x Nike collab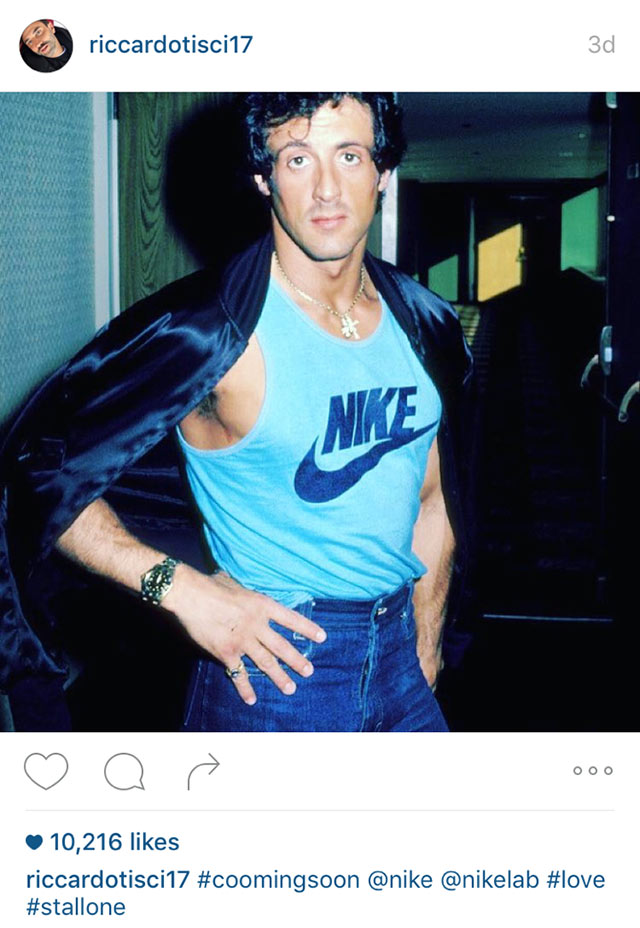 The Givenchy creative director's previous collection with Nike in 2014 saw the fashion crowd and sneakerheads queueing for a pair of Air Force 1's everywhere . Over the weekend, Tisci posted the above photo of Stallone (hey, good looking) with the hashtag #comingsoon. If his previous collection's anything to go by, I already have my eye on the yet-to-be-seen Air Force 1 Low.
Jason Lim, Fashion Editor: Techloom Pro Running Sneakers by Athletic Propulsion Labs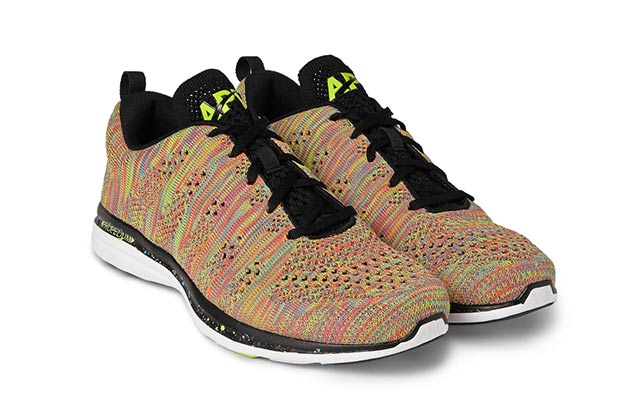 Christmas was the banana peel that caused me to fall flat on my behind and after copious amounts of alcohol and endless feasting, I've gotten a little too comfortable in my sedentary position. Athletic Propulsion Labs (APL) first exploded onto the sportswear scene in 2009. Founded by twins Adam and Ryan Goldston, their basketball shoe was so advanced it was banned by the NBA for giving players an unfair advantage (the shoes helped players jump up to 3.5 inches higher). In 2014, the Goldston brothers launched a line of running shoes that applied a similar technology to that of their infamous basketball shoes. In test runs, their "Load 'N Launch" technology took an average of nine seconds off runners' mile times. These shoes are just the ticket to get me motivated and into the gym as in view of my extreme lethargy, I really will require all the help I can get.
Loh Wei Yeen, Fashion and Beauty Writer: Yoga bra and leggings from Live The Process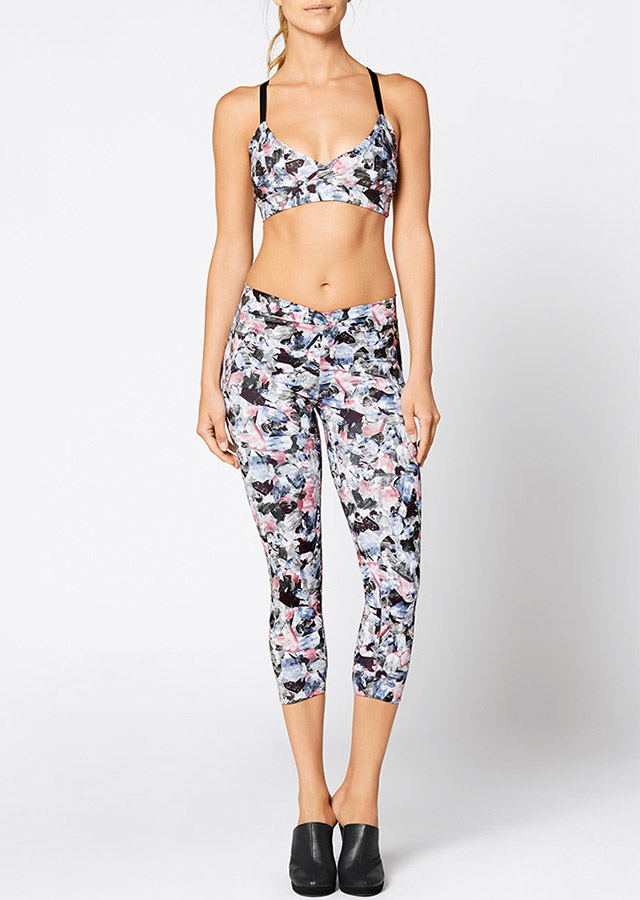 When it comes to gym attire, I'm one of the stereotypical girls out there who find that shopping for aesthetically pleasing workout gear is therapeutical and motivating at the same time. There's nothing else more exciting than acquiring an entirely new workout ensemble and getting all psyched up for tomorrow's Barre class. That said, this rose quartz inspired yoga bra and sports leggings from Live The Process is so pretty that it makes me want to wear it outside of the gym. Made from stretch-Supplex and Lycra, I'll be busting some moves ultra comfortably while repping this year's Pantone colour of the year as well (Rose Quartz!)
Jessica Fang, Culture Writer: Anya Hindmarch SS16 collection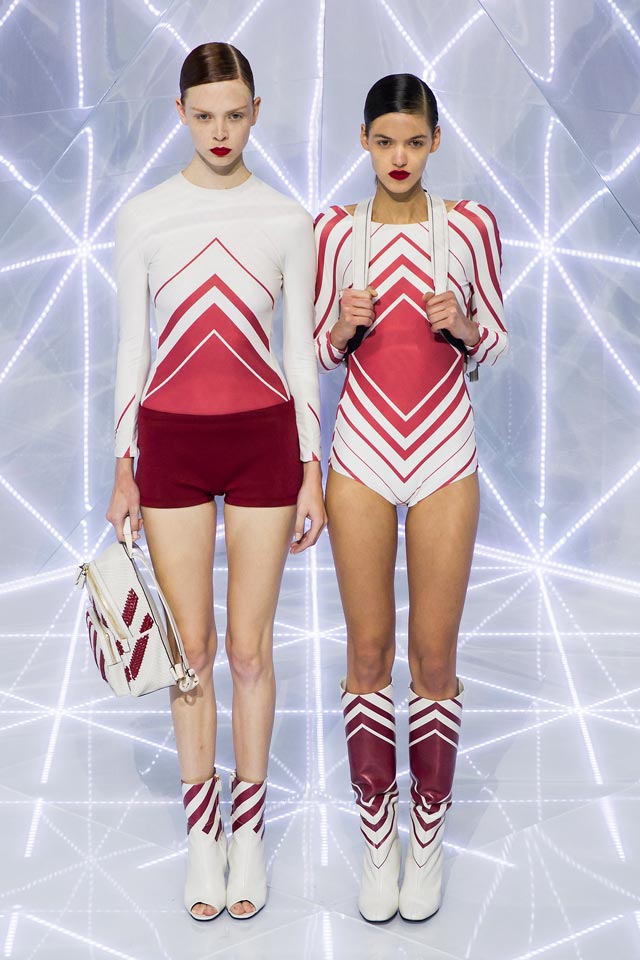 Who says you have to be an athlete to look like one? Thanks to the popularity of sporty luxe, numerous designers have made this look available to just about anyone who can afford it. I'm particularly crazy over Hindmarch's SS16 collection, which is strewn with those elegant long-sleeved body suits, the kind that would fit right into an Olympic diving or gymnastics event, complete with sports jackets, sweaters and backpacks. Though I probably wouldn't want to do cartwheels in those knee-length boots or ankle cut-outs, it's the fact that everything about these looks seems to make your legs look elongated and stunning… at least, on the models.
Rachel Au, Lifestyle Writer: The OMSignal sports bra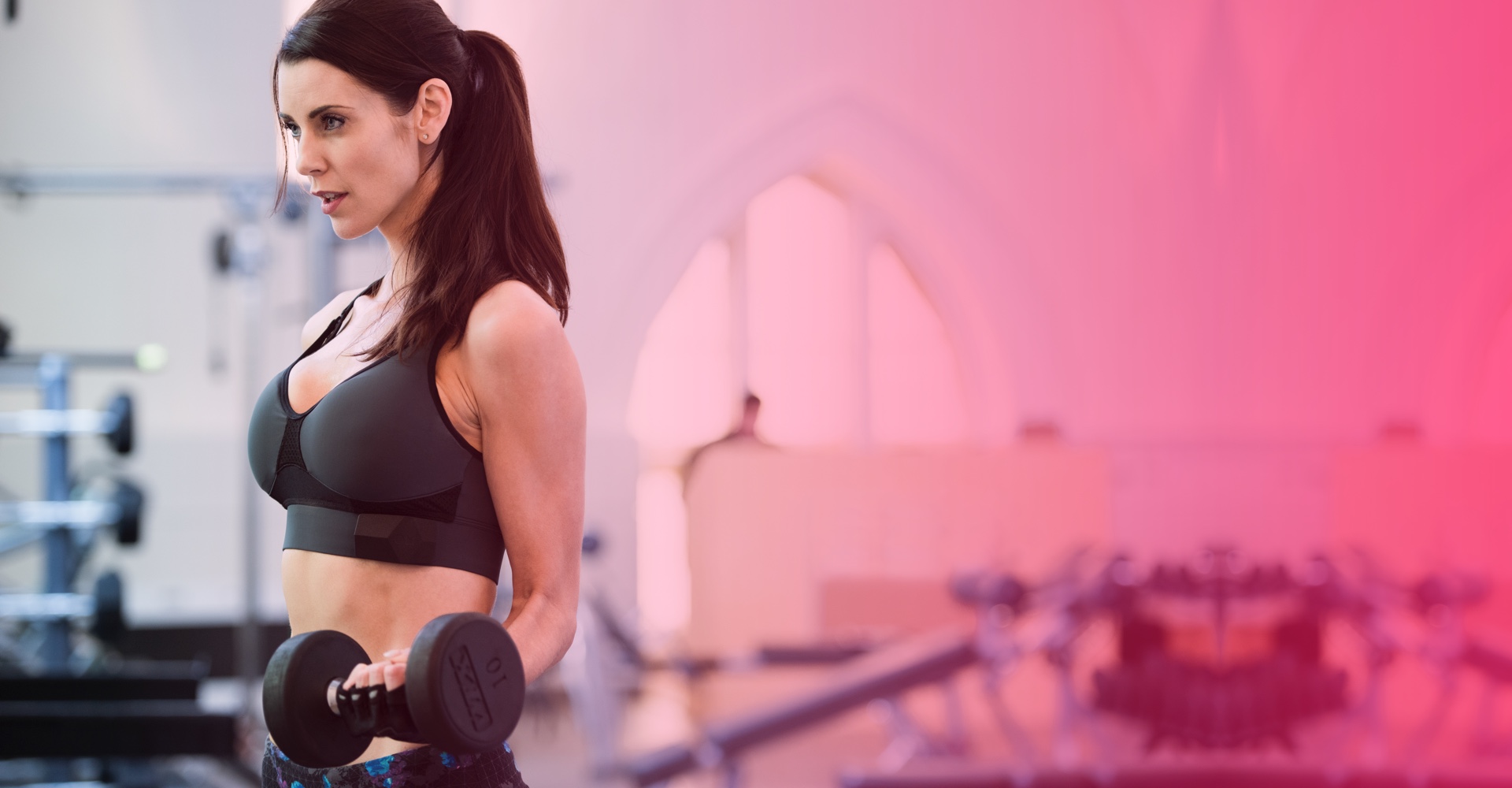 As a borderline couch potato, my wardrobe is adequately prepared for the number of times I exercise (once every three months). But after trying out the Nike+ Training Club app, I supposed I do feel like indulging in a few more activewear pieces (anything to motivate me, right?) and one that caught my eye recently is the world's first smart bra! Made from stretchable fabric, mesh, cups and adjustable straps, the OM bra will literally be able to adjust to fit to your body changes. In addition, it tracks your biometrics to give you an insight to your performance thus far and gives you a push based on it to help meet your targets. Like I said, anything to motivate me, right?
Tan Su Fen, Editorial Assistant: Proenza Schouler printed swimsuit
The last swimwear I bought was from the kid's department—that is just an indication of how long it has been since I've gone for a proper swim. But I have been thinking of hitting the pool again for quite some time now, in hopes it will help improve my terrible stamina, and this amazing swimsuit by Proenza Schouler just gave me one more reason to do so. Made to flatter, this sculpting one-piece with its tonal blue paint-splatter print will definitely keep things nonchalantly chic in and out of the water.
Related stories:
#WednesdayWishlist: Luxe outdoors
#FitnessFridays: Team workout with Nike+ Training Club
#FitnessFridays: Team Xtend Barre workout at Urban Spring
| | |
| --- | --- |
| SHARE THE STORY | |
| Explore More | |