Cai Mei Khoo, Editor-in-Chief: A stay at The Mark Hotel with 24/7 access to Bergdorf Goodman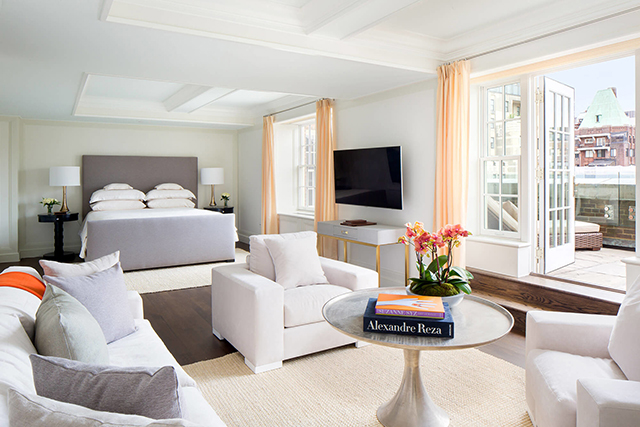 While the ultra-luxurious Ty Warner Penthouse suite at the Four Seasons hotel complete with 360-degree views of Manhattan and Rolls Royce chauffeur is completely tempting, at US$50,000 a night, I'd rather spend that money at The Mark hotel, which offers in-house guests 24/7 access to Bergdorf Goodman – perfect for wardrobe crisis moments, even at 3AM. Shopped up a storm? No sweat. The Mark Bergdorf Goodman Express pedicab drivers will help pedal your purchases back to the hotel.
Terry Saw, Beauty Editor: Unlimited access to the Bliss 49 Spa, W Hotel NYC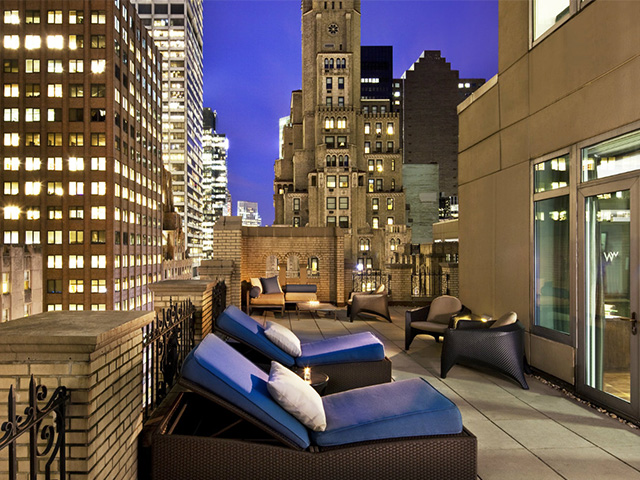 Come Fashion Week, the tranquil two-storey, 22,000 square foot Bliss 49 Spa at the W Hotel in NYC goes from celeb-status magnet to frow-favourite, and here's why unlimited access would make my life complete. The retreat offers a fabulous head-to-toe spa menu, which includes an extensive selection of deep-tissue massages, scrubs, peels and buffs, and looks after your every brow-to-bikini need. To take a break from all the celeb- and It girl-spotting, there are private steam showers and sauna rooms to unwind as well as flat-screen TVs and DVDs for a dose of channel surfing to take your mind off the Fashion Week craze, even if it's just for a few hours. But the icing on the cake of this award-winning spa is all in the details—deluxe cheese platters and the spa's legendary brownie buffet, anyone?
Jason Lim, Fashion Editor: One Star Perfecto Leather Jacket by Schott NYC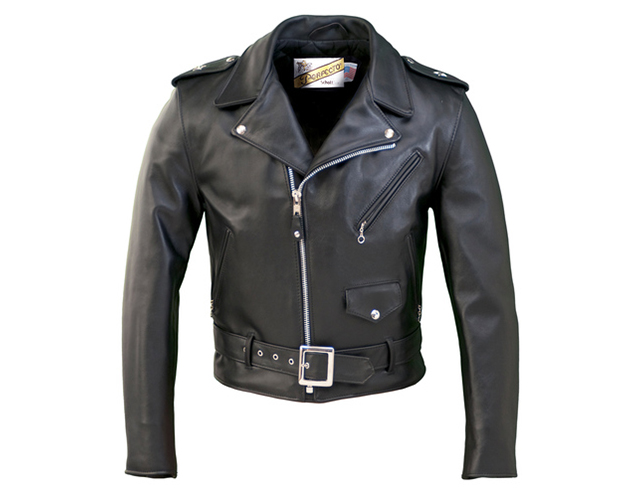 I'm more passive aggressive than outright rebellious but something about the Schott Perfecto—unofficial uniform of motorcycle outlaws, hoodlums, punk rockers and other outsiders—really resonates with me. Perhaps it's because the motorcycle jacket is one of the most revisited items on the runways and the Perfecto is the original that has inspired generations of designers. Designed by brothers Irving and Jack Schott, the Schott Perfecto hit the pinnacle of its infamy when Marlon Brando wore it in the 1954 cult classic "The Wild Ones". The black motorcycle jacket quickly became an anti-establishment symbol and was banned by school systems around the US. I love the idea of buying into a story and understanding the root of my decision (not jumping onto a trend bandwagon) and though I am a quieter rebel, I feel that the classic Schott Perfecto will fit into my wardrobe rather nicely.
Wei Yeen Loh, Fashion and Beauty Writer: Proenza Schouler A/W'15 crimson off-shoulder top and skirt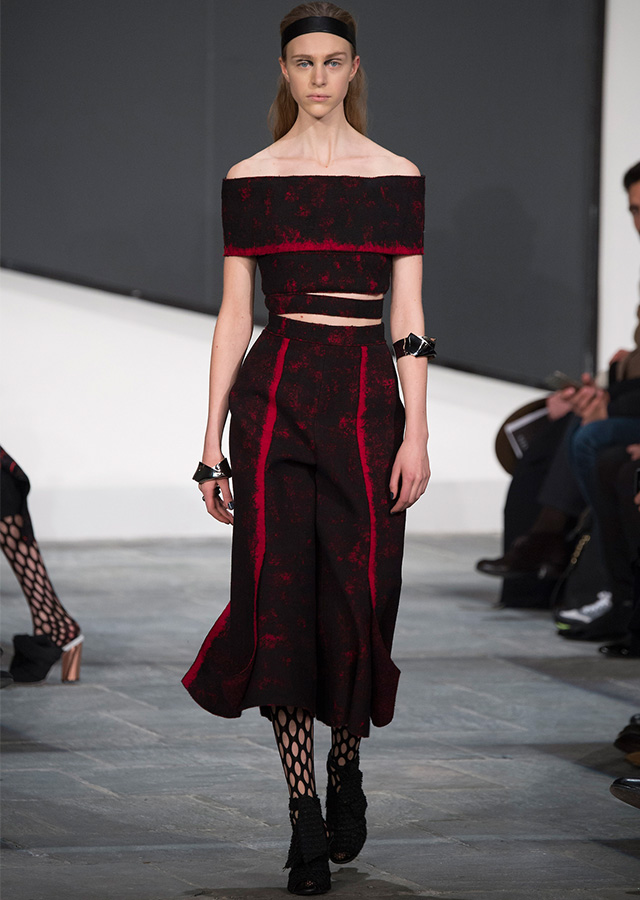 With the mid-September sweltering heat of New York City right now, it's unlikely that I can start layering for fall just yet. So this crimson, Proenza Schouler two-piece, off-shoulder outfit from it's A/W'15 collection (one of the few that might just be wearable in these mind-boggling pre-fall temperatures) will be perfect for a night out exploring the city that never sleeps. Inspired by the minimalist conceptual artist and sculptor Robert Morris, Lazaro Hernandez and Jack McCollough's New York-based collection features slashed-then-pieced-together details to create a feeling of movement and freedom.
Rachel Ong, Lifestyle Writer: A private dinner aboard the Justine '97 Yacht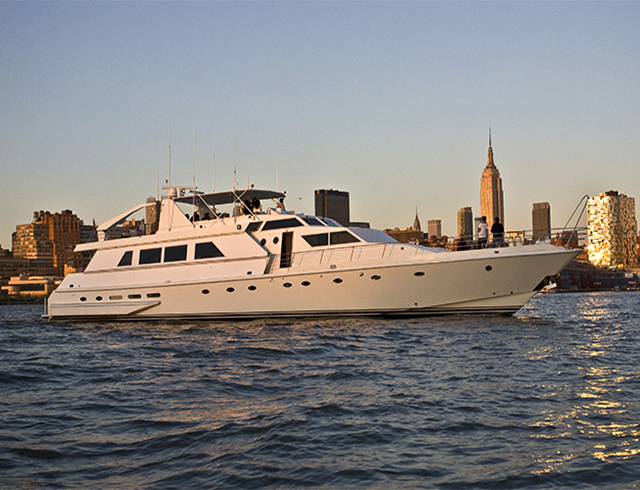 There's no better way to escape the hustle and bustle of the streets of New York City and enjoy its beautiful skyline than to cruise on the Hudson River. I would love to charter the Justine '97 Yacht in the evening and enjoy the view of the sunset against the city's skyline. After which, I will indulge in a private dinner from a fully customised menu and sip on delectable cocktails from the full service bar.
Su Fen Tan, Editorial Assistant: A two-week pass to any show on Broadway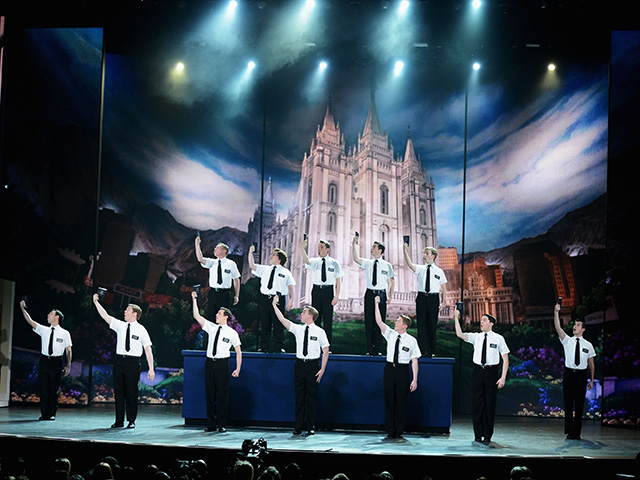 So there isn't such a pass yet that's available as of now, but I sure wished there was. Aside from the classics such as Les Miserables and The Phantom of the Opera, The Book of Mormon is the Broadway show I want to catch most at the moment. If their 2012 Tony Awards opening number was anything to go by, I'll be in for a night of joyously good time laughing at their witty and impeccably-put-together numbers, post-fashion show spotting.
Amanda Ong, Editorial Intern: A closet full of Belgian loafers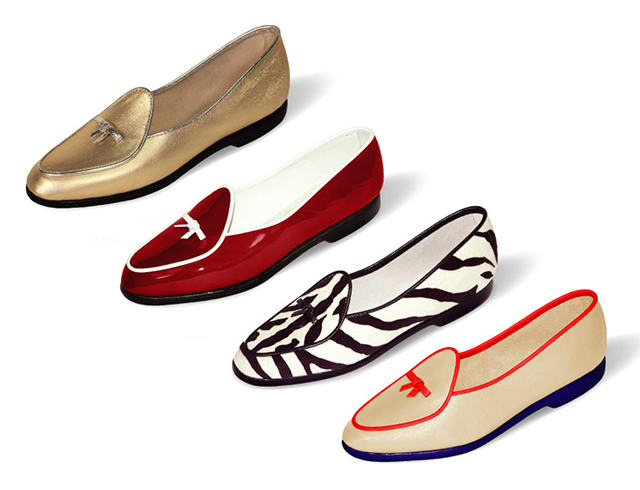 When I think of New York City, I picture myself exploring the concrete jungle in a beautiful pair of hand-crafted Belgian loafers encased around my feet. Although manufactured well away from NYC, these versatile slip-ons made their debut back in 1940s when they were first introduced by American retailer Henri Bendel. Together with its delicate piping outline and trademark bow, these flat moccasins have since trickled into the fashion scene, making a statement for chic, comfortable footwear till this day. Offered in an assortment of colours, prints and fabrics from velvet and suede to linen and lizard-calf, these loafers are what I'll go for to look stylish without giving up on comfort.
| | |
| --- | --- |
| SHARE THE STORY | |
| Explore More | |