Cai Mei Khoo, Editor in Chief: The Row, Look 10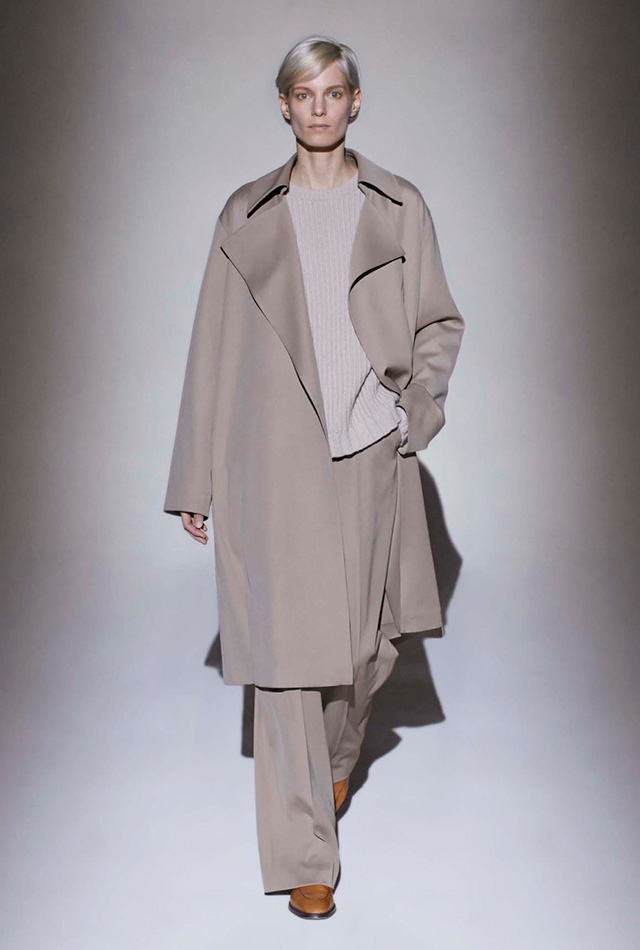 Arbiters of good taste, Mary Kate and Ashley Olsen stay true to The Row's ethos of 'stealth luxury'—discreet clothes that whisper elegant sophistication. For Autumn/Winter 2016, the silhouettes were long and loose, rendered in a colour palette that was largely neutral, dotted with inky blues. I've got my eye on look 10—a gently oversized coat paired with wide-legged pants that will transcend seasons to come.
Jason Lim, Fashion Editor: Engineered Garments, Look 12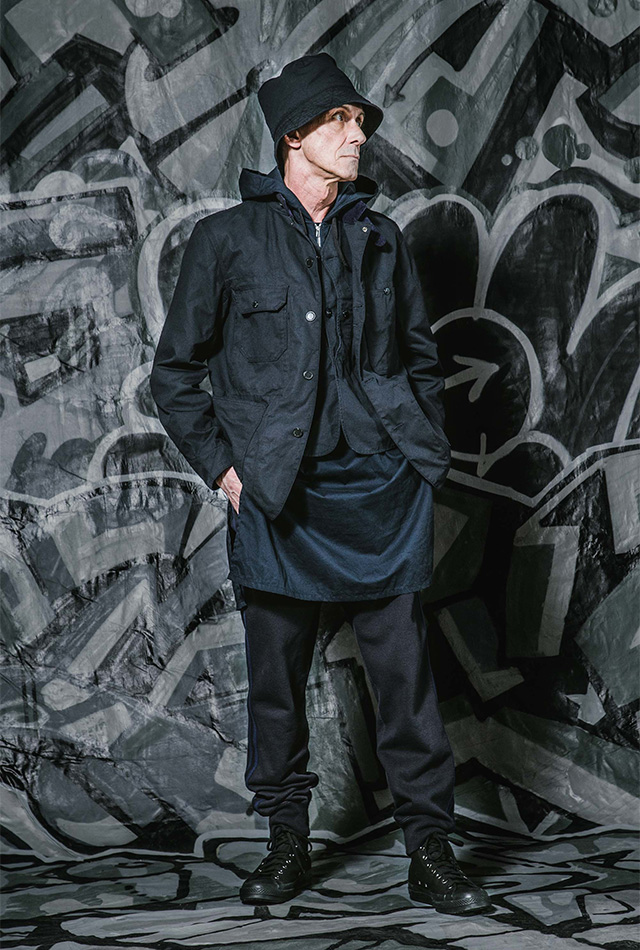 How do I love thee? Let me count the ways. 1) Navy on navy on navy. 2) Daiki Suzuki made this. 3) Simple, functional clothing made exceedingly well. 4) It looks like most things in my wardrobe so I know it will blend right in. 5) Would I look like a peacock in these clothes? Absolutely f***ing not.
Loh Wei Yeen, Fashion & Beauty Writer: Altuzarra, Look 37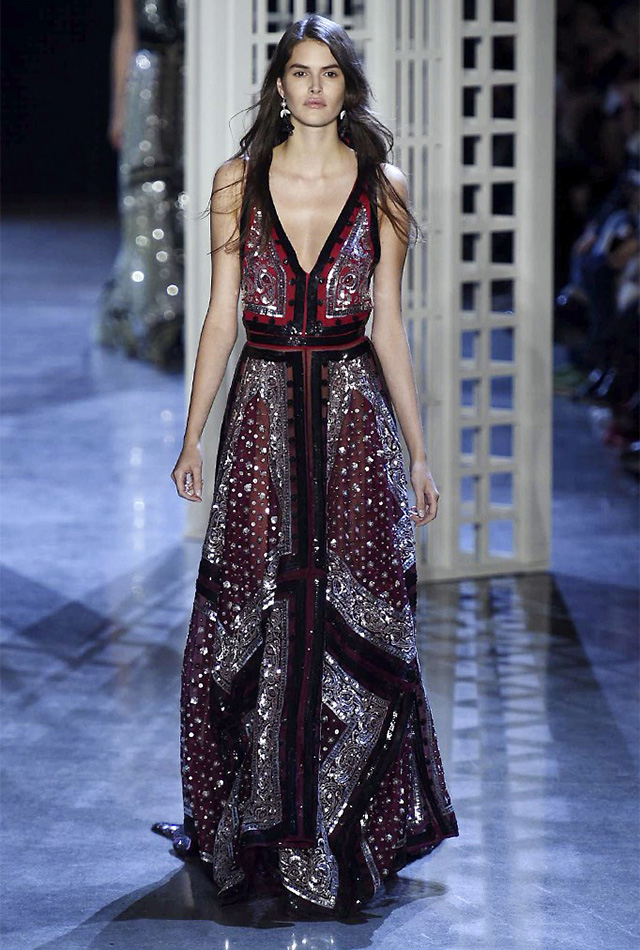 Inspired by the movie Only Lovers Left Alive featuring Tilda Swinton (yes) and Tom Hiddleston, Joseph Altuzarra's collection had all the makings of a lavish folk/Indian/boho party that I would want to partake in. While handkerchief skirts emblazoned with silver sequin embroideries aren't usually my cup of tea, just looking at this elegant bohemian-esque two-piece look has got me wanting to wear it and twirl around just to see its glistening effect.
Jessica Fang, Culture Writer: Derek Lam, Look 1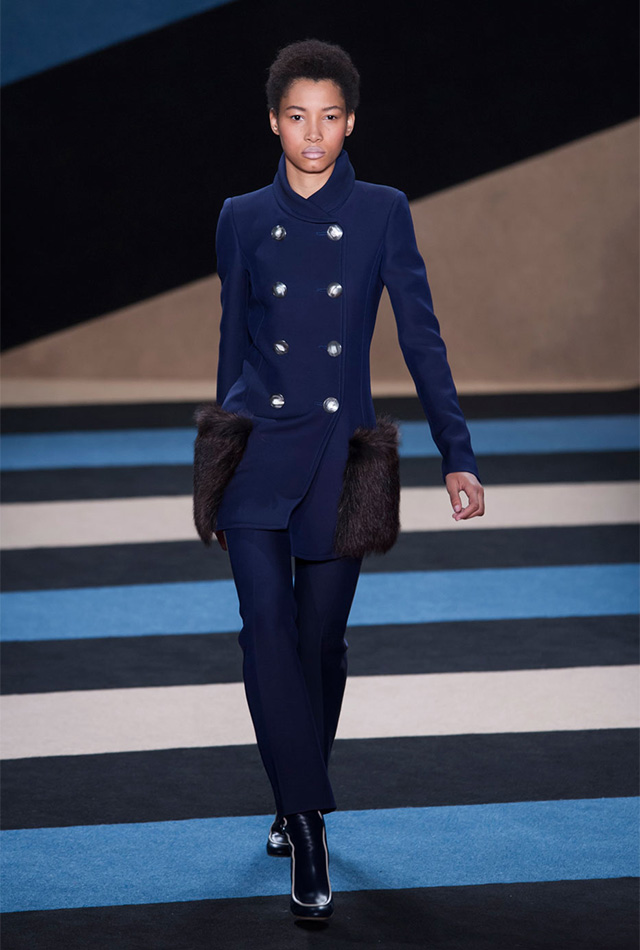 Derek Lam may have churned out quite a diverse, mismatched collection this season, but if there's anything that stood out in his collection, it was the very first look that came out on the runway: this beautiful military-inspired outfit, complete with fluffy hips to warm your hands. The outfit seems simple, compared to the other less rigid pieces that flowed out on the runway, but I'm simply adoring this one because of its pinch of androgyny and its somewhat authoritative, streamlined structure.
Rachel Au, Lifestyle Writer: Everything from Self-Portrait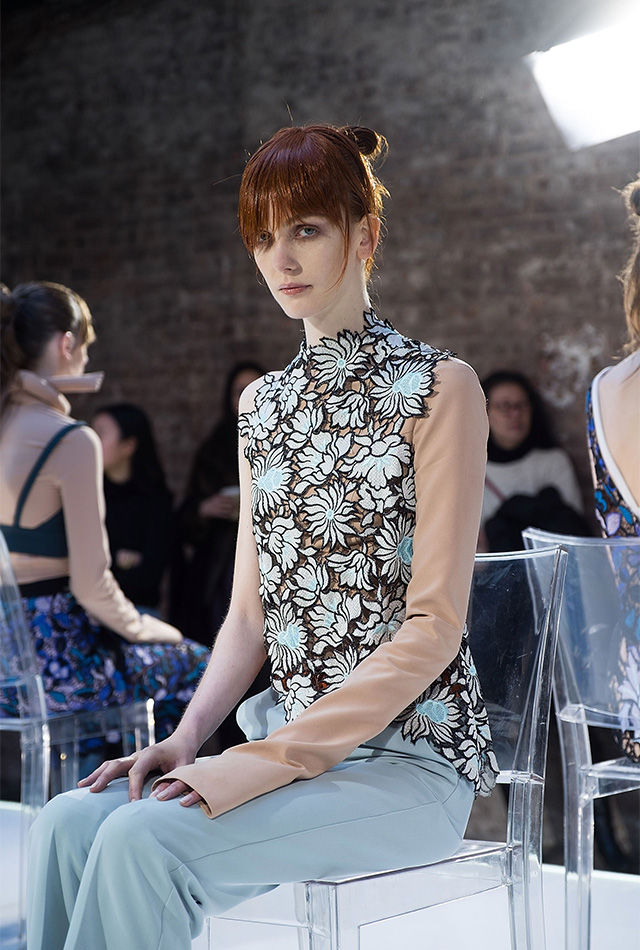 As I've always had an eternal adoration for all things floral and lace, it's only natural that I completely fell in love when I saw pictures of Han Chong's designs for his Self-Portrait AW16 collection first on Instagram. While I've seen certain lace pieces that look too fragile for wear, Self-Portrait's masterpieces look feminine yet sturdy, and a wonderful mix of ruffles, embroidery, cutouts and lace put together in a piece. 10/10 would wear them every single day of my life.
Su Fen Tan, Editorial Assistant: Baja East, Look 3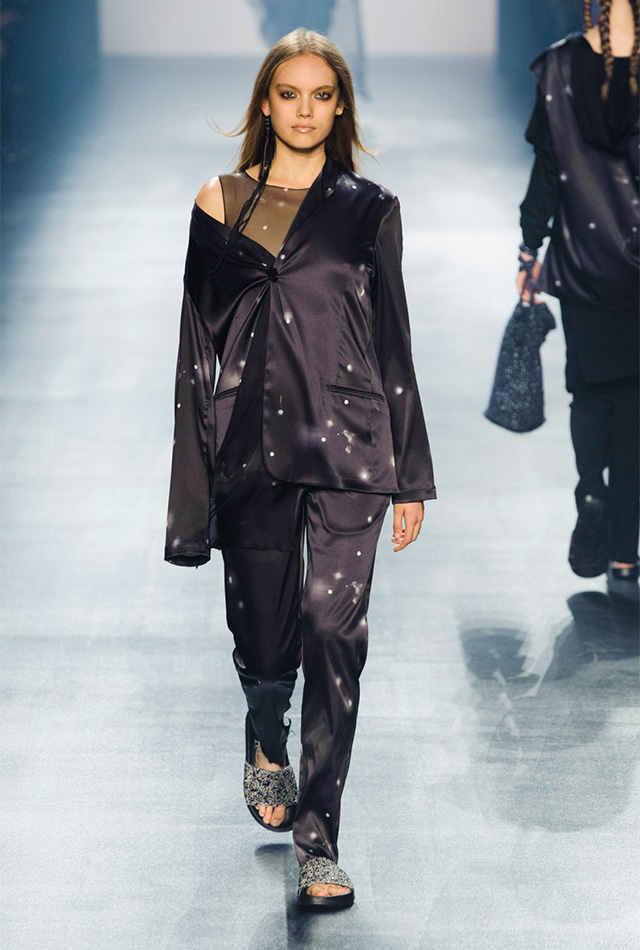 This, because: you can't say no when fashion and comfort comes together so seamlessly. So comfort may just have a little of an upper hand here, but I absolutely love how the dreamy cosmos-esque slash Ross Bleckner-inspired hummingbird print gave this silk pajama suiting an extra dose of cool—loose luxury at its finest. I just hope I'll be able to rock it as well as the Baja Baes do.
Related stories:
#WednesdayWishlist: Seeing red
New York Fashion Week AW16: Highlights of Day 4
New York Fashion Week AW16: Highlights of Day 5
| | |
| --- | --- |
| SHARE THE STORY | |
| Explore More | |