Cai Mei Khoo, Editor-in-Chief: Prada, Look 5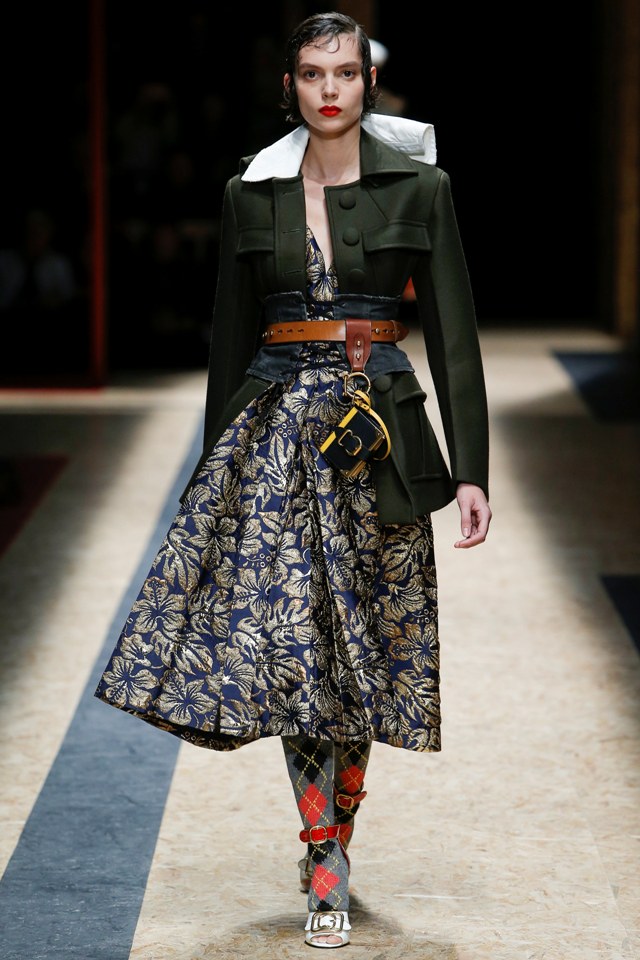 Prada was, undoubtedly, one of my favourite shows this season. Given Mrs. Prada's predilection for 'ugly chic', it is rare that I covet every single piece from a single collection, but this show did just that. From the necklaces laden with hardware and trinkets including metal roses, mini photo albums and little diaries, to full skirts in gold brocade and prints by the artist Christophe Chemin, Prada AW16 was absolutely mindblowing – and judging by resounding applause Mrs. Prada received at the end of the show, it looks like I'm not the only one who thinks so.
Jason Lim, Fashion Editor: Bottega Veneta, Look 7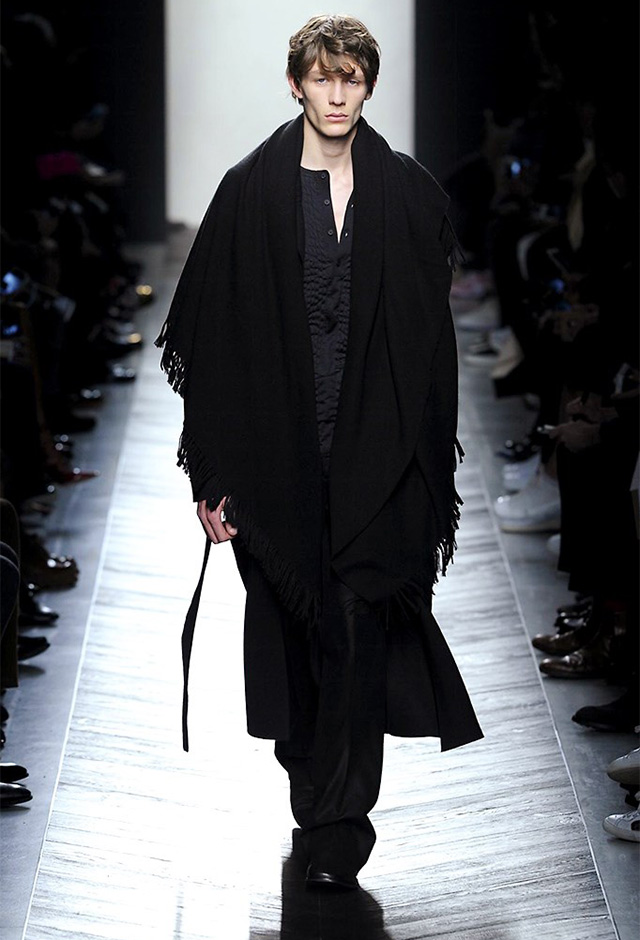 "It is very calm, very assured," says Tomas Maier of Bottega Veneta AW16. "This man knows what he is doing. There are no tricks, nothing ostentatious. It is very discreet but if you look closely, it is very special." These are the kind of clothes I want to wear and more importantly, the man I want to be. Such is the strength in simplicity: there can be no tricks or illusions to mask any inadequacy making it more honest and more powerful. It may seem absurd to some to be so moved by material things but to me, Maier's vision sings the purest notes straight from the heart and I am the happy fool that hears his song.
Loh Wei Yeen, Fashion & Beauty Writer: Max Mara, Look 5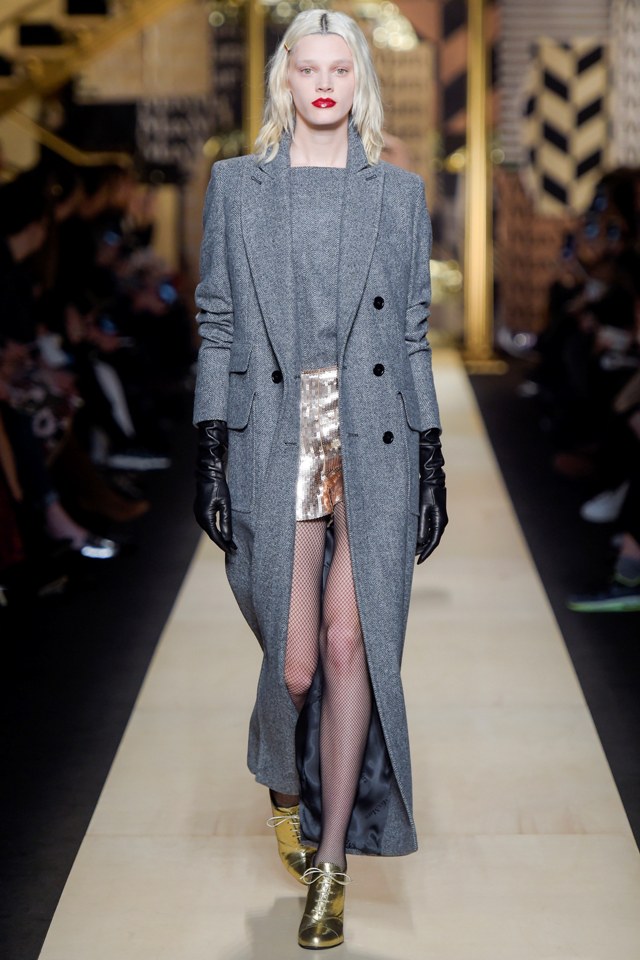 Max Mara AW16 was a Bauhaus-inspired collection that was very much fueled by strong-willed women of the 1930s, most of whom were involved in modernist art movements such as Constructivism and Dadaism. And as per every Max Mara collection, well-tailored coats continue to be a delight. I'm very much inclined to wear this entire getup from look 5 because of 1) its chic juxtaposition between masculine tailoring (that ankle-sweeping duster coat is major love) and feminine elements (gold sequin shorts and fishnet stockings are pleasant surprise), and 2) how cool are those edgy leather gloves?
Jessica Fang, Culture Writer: Salvatore Ferragamo, Look 2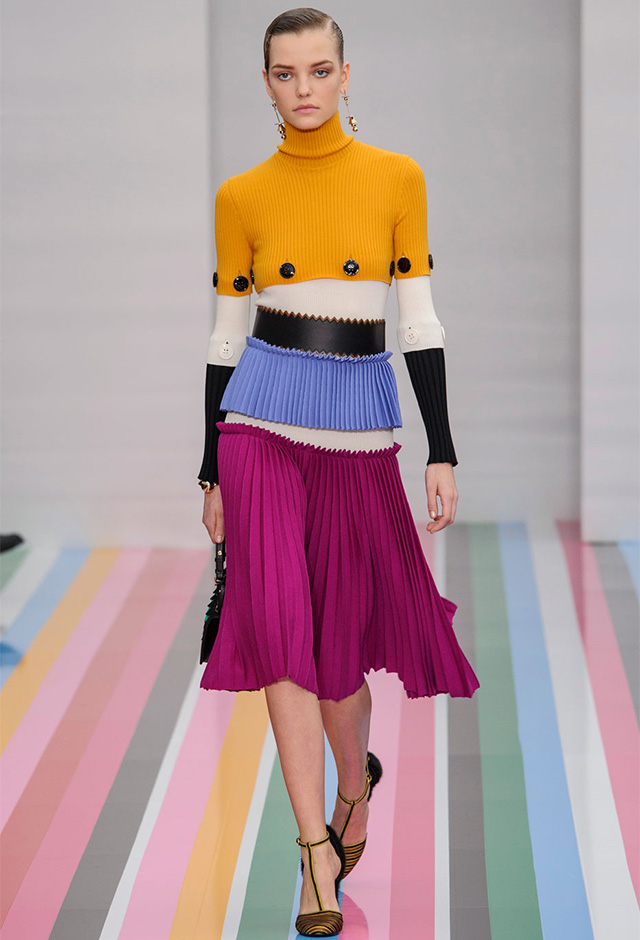 I'm a total sucker for blocks of vibrant colours when it comes to… well, just about anything. Needless to say Salvatore Ferragamo's AW16 presentation in Milan caught my eye. This particular piece, in particular, is almost a walking piece of art: those cut-offs at the blouse and skirt, all in contrasting but striking colours, are simply delicious to the eye. Or perhaps it may be because this could slightly resemble a very appealing cupcake. Yum.
Rachel Au, Lifestyle Writer: Gucci, Look 8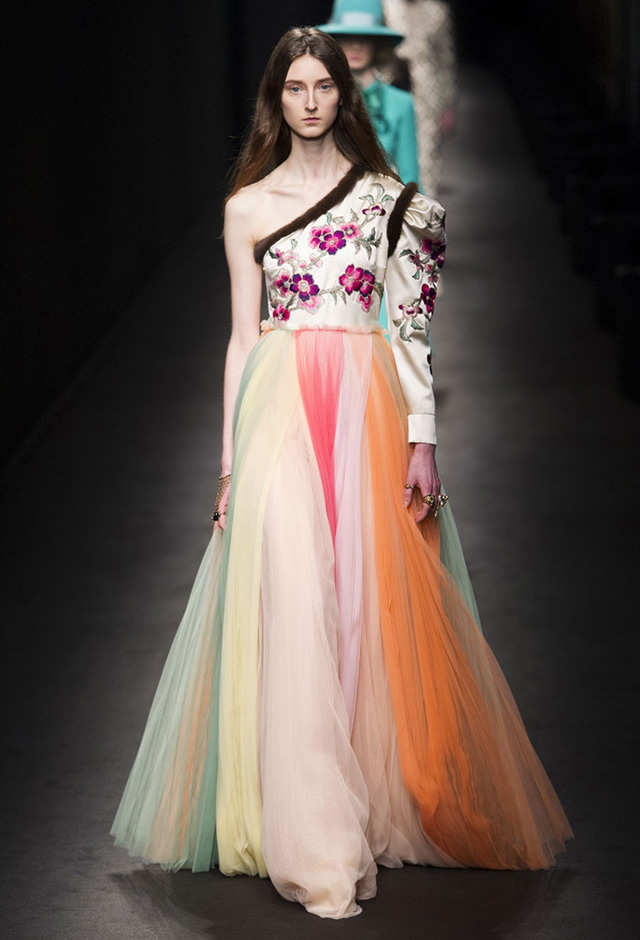 Alessandro Michele has done it again—taking breaths away and making jaws drop, that is. Gucci's AW16 collection features a fresh, eclectic mix of Eastern inspiration, 1970s vibes, metallic gleams and sequins and dreamy skirts. With a fair few personal favourites, it's hard to select just one item but this pastel rainbow-hued tulle gown takes the cake (a rainbow one).
Tan Su Fen, Editorial Assistant: Tod's, Look 7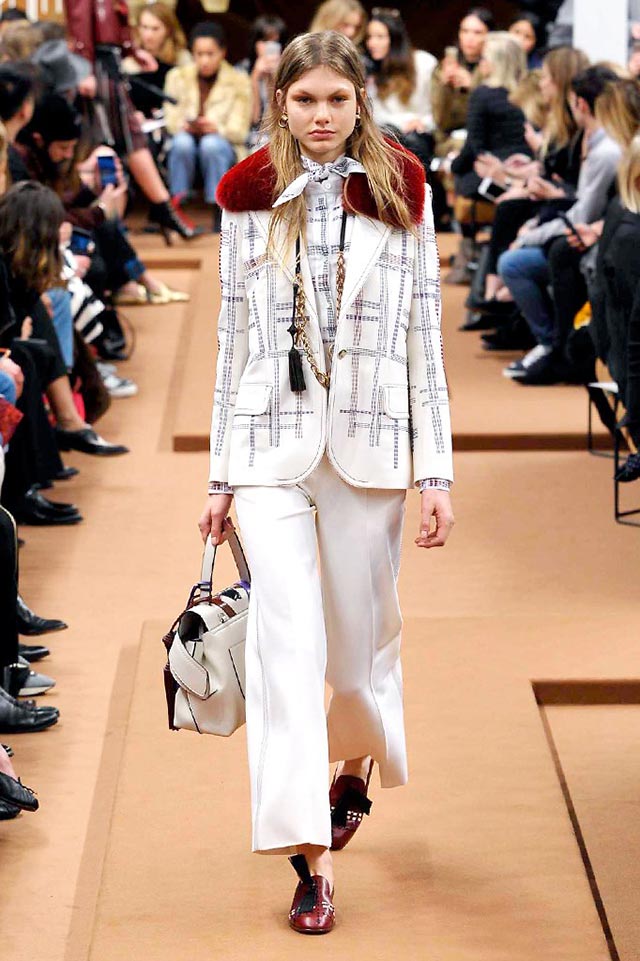 Tod's AW16 show was a tribute to the artisans and craftsmen behind #MadeInItaly, one that revolved around leather while dipping its toes in a free-spirited whim of the '70s. This look in particular made its way into my wishlist for a few reasons: the comfortable, straight-cut silhouette, the tartan effect created by way of exquisite needlework, a touch of bold in the fur collar, as well as the suave pair of printed loafers embellished with tassles.
| | |
| --- | --- |
| SHARE THE STORY | |
| Explore More | |