Cai Mei Khoo, Editor in Chief: Burberry, Look 24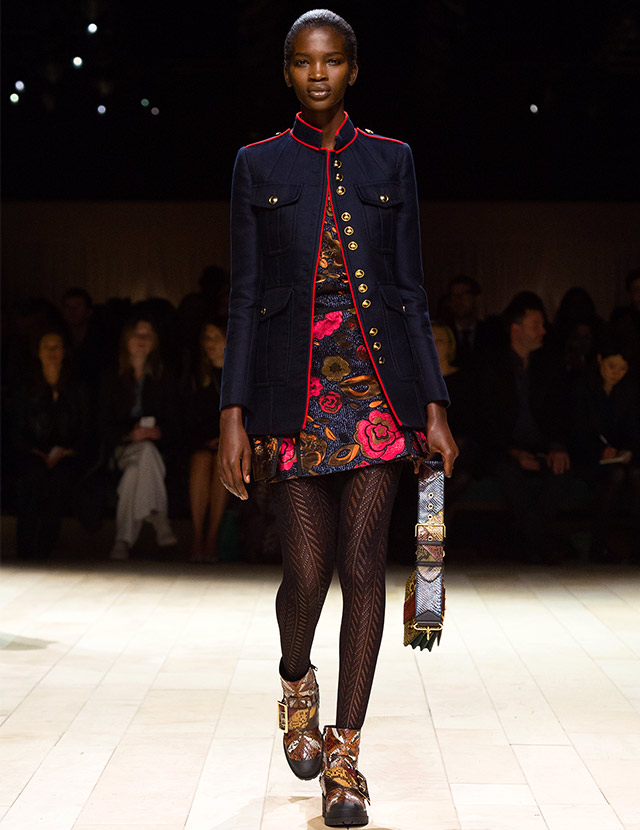 Outerwear has always been a strong point at Burberry and this season, Christopher Bailey did not disappoint. There were so many looks to covet – the full python coat, the shearling looks, the studded boots – but if I really had to pick just one look, it would be look 24 – military was a key theme for Burberry this season, and when paired with a metallic jacquard minidress, exuded just the right amount of femininity.
Jason Lim, Fashion Editor: Hardy Amies, Look 6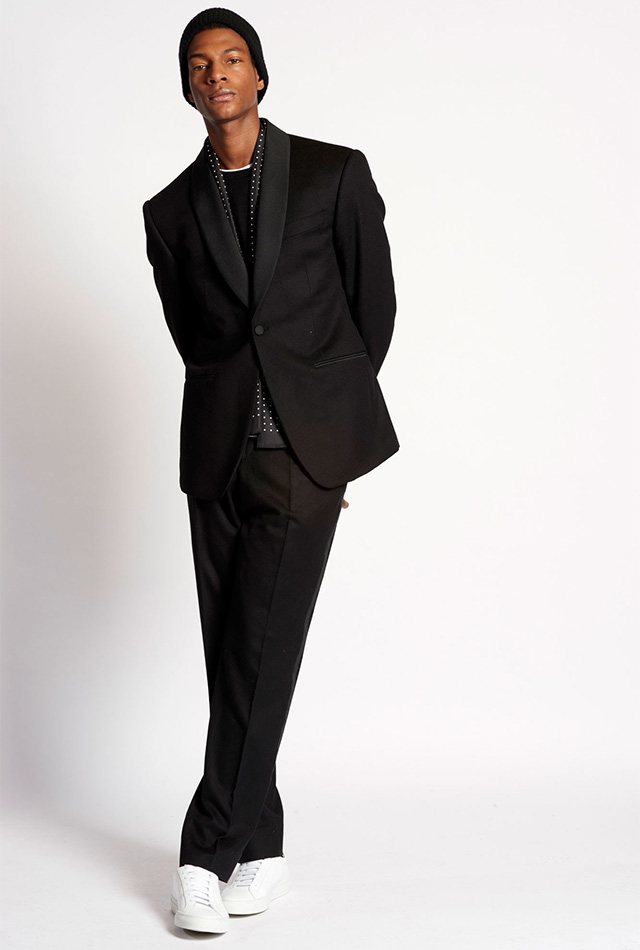 As my peers and I approach marriageable age, those less fortunate to be burdened with a partner (they call it love) find themselves under increasing pressure to put a ring on it. Much beloved by my community, I have found the number of wedding invites I receive to be growing at an alarming rate. Grownup events call for grownup clothes but truth be told, I've never felt comfortable in a suit. Darren Barrowcliff takes a gentler approach at Hardy Amies—softening the rigid lines of Savile Row and certainly in my eyes, making tailoring more modern and approachable. I would swap the inside layer for a dark navy sweatshirt atop a soft-collared button down and I would most definitely do without the skull cap but apart from minor tweaks, typhoon Lim is most definitely ready to blitz through wedding season.
Loh Wei Yeen, Fashion & Beauty Writer: Alexander McQueen, Look 26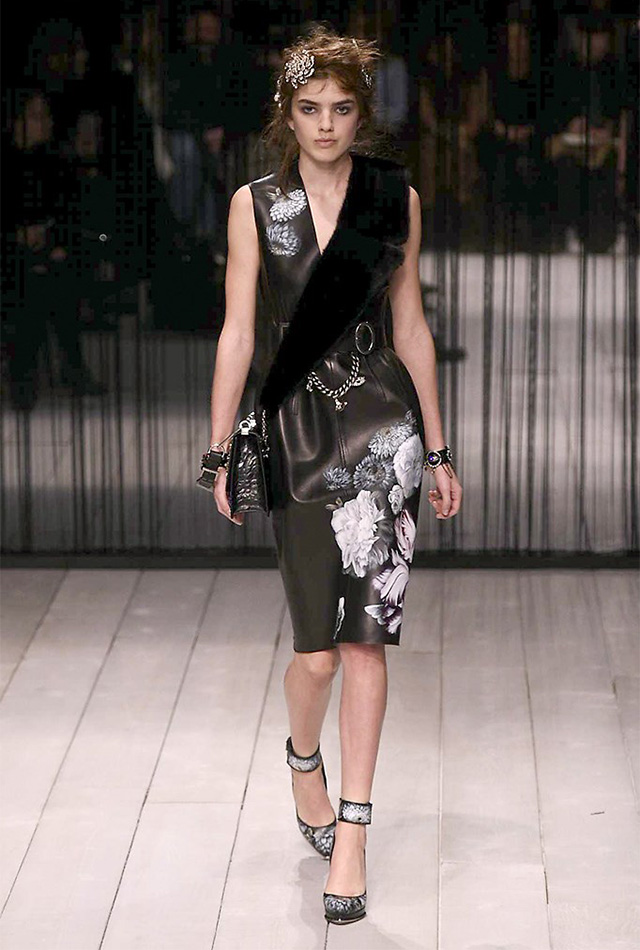 There are so many other exquisite embroidered gowns from this collection that are easy to love, but I seek refuge in this ironically edgy look, which just about sums up why I'm a staunch favourite of Sarah Burton for Alexander McQueen. It's hard to pick out a single reason to love about this in particular—from the single fur lapel that oozes luxe glamour to the hand-painted floral motifs on the tough leather, and not forgetting the chain accessories that complement this look beautifully. How does one not want to wear this in a heartbeat?
Jessica Fang, Culture Writer: Anya Hindmarch's Tetris overcoat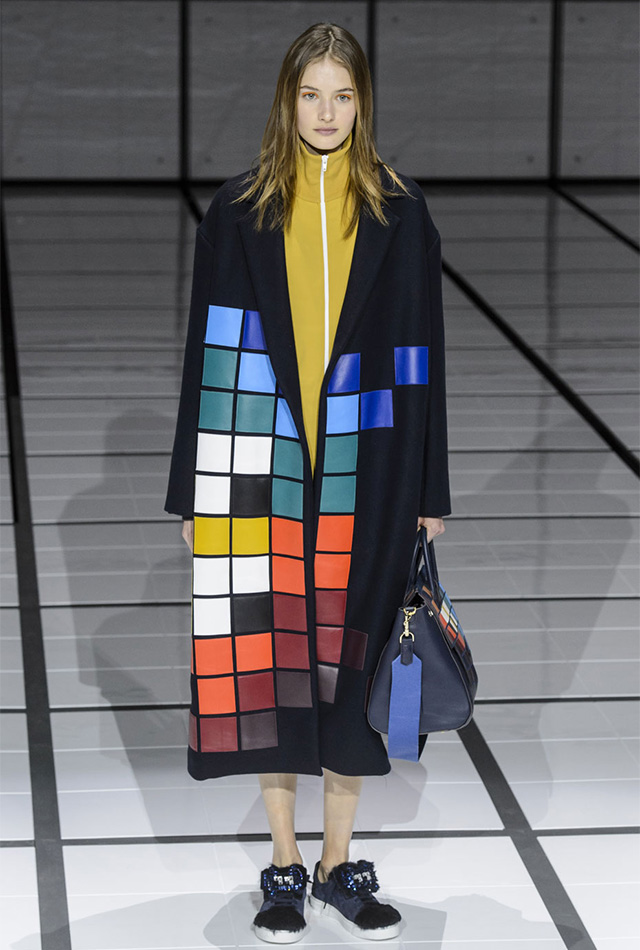 It's love at first sight. I don't know which is better: it's either the fact that this beautiful overcoat seems to have meticulously placed a gradient of colours to form a perfectly rigid silhouette that forms a walking piece or art; or the fact that this design—along with the whole collection—seems to reference the classic video game Tetris. Either way, I am lusting over all the gorgeous, digitalised pieces of this collection.
Rachel Au, Lifestyle Writer: Charlotte Olympia, Look 23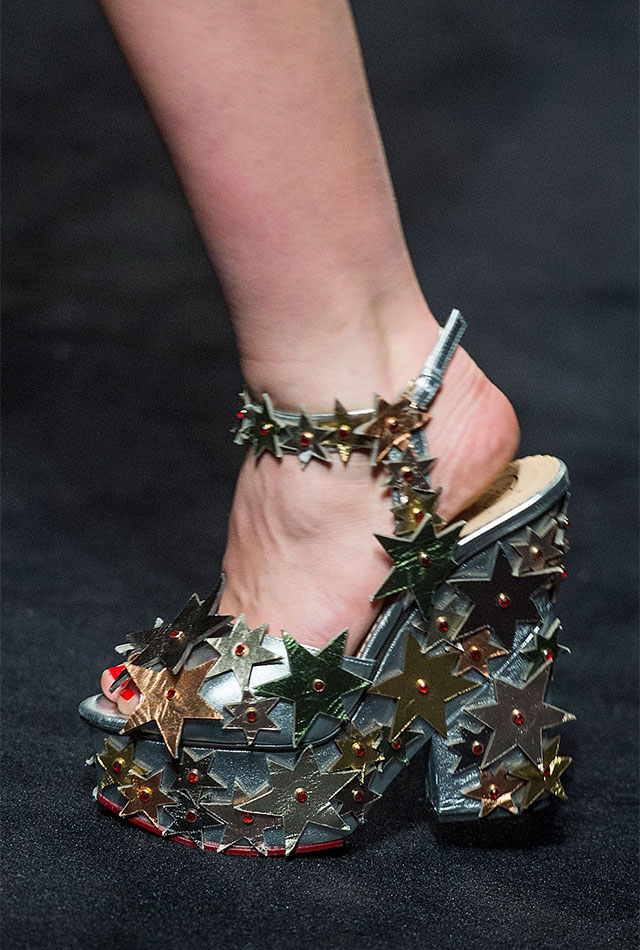 Charlotte Olympia is widely known for her quirky and adorable designs of shoes and bags—having several celebrities spotted in her famed cat flats—but it's only this season that she will be having her first catwalk presentation of her own at LFW. So evidently, it was a cause for excitement except the collection, which is titled "The Girl Who Fell to Earth", turned out to be less exciting than I had expected. I had expected wanting pretty much three-quarters of the accessories but instead, only one pair of shoes caught my eye: these galactical platforms. Why? One, because it's like walking on stars; and two, because I would really love to own a piece of her LFW debut collection.
Tan Su Fen, Editorial Assistant: Edeline Lee, Look 18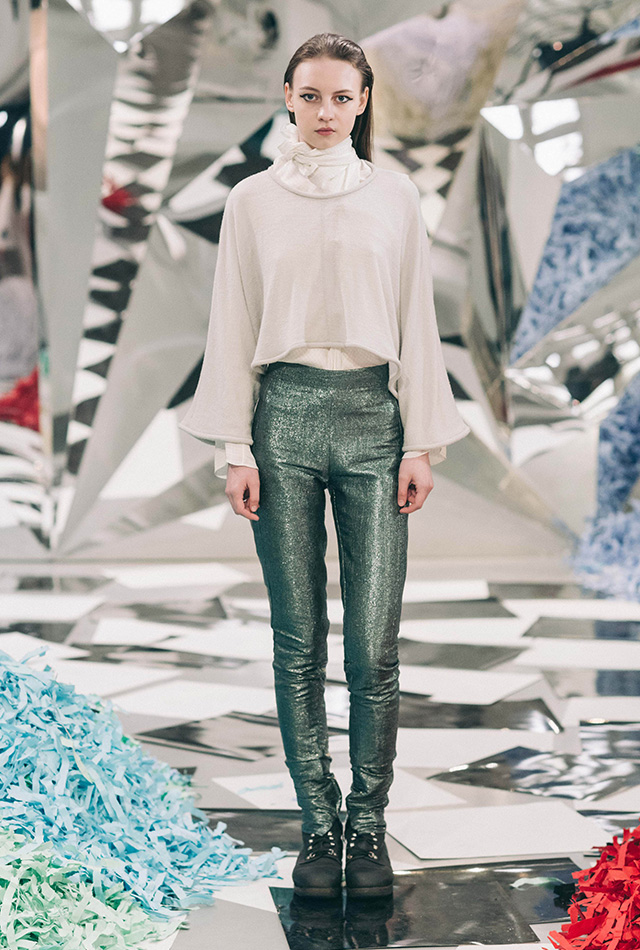 I love this look for its juxtaposing nature: while the top spells nonchalance with its neutral layering and everyday sensibility, the pants commands attention naturally with its shimmery metallic sheen. Little details like the unique knot-tie to the neck elevates the basic white shirt, and the slight flare in silhouette delivers movement without deviating from the clean and crisp aesthetics of the collection.
Related stories:
#WednesdayWishlist: New York Fashion Week AW16 picks
London Fashion Week AW16: Highlights of Day 4
London Fashion Week AW16 Street Style Day 4: Cozy coats
| | |
| --- | --- |
| SHARE THE STORY | |
| Explore More | |