Cai Mei Khoo, Editor-in-Chief: A gravity-defying stay at Shangri-La Hotel, at The Shard, London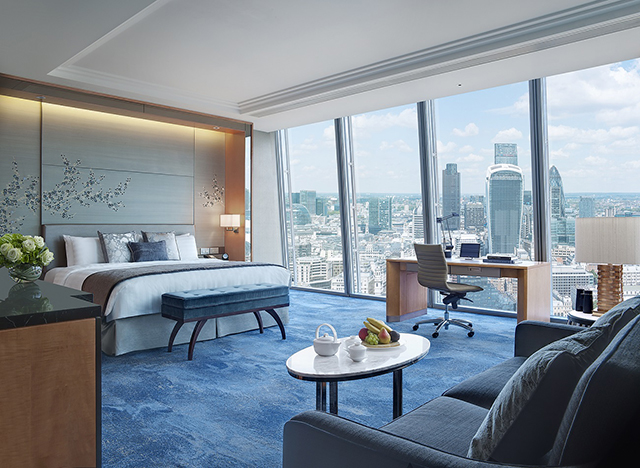 I am somewhat partial to places that offer panoramic views of the city I'm in, and in London, nothing else beats the cityscape views from The Shard. Located on the 34th to 52nd floors of The Shard is Shangri-La hotel's first property in the UK, an elegant space away from the hustle and bustle of the city (but convenient enough for Borough Market and Monmouth coffee). In the mornings, I would opt for a private yoga session with Yogasphere, located on the top of The Shard, at heights of about 244m—I can't think of a better place to do sun salutations.
Terry Saw, Beauty Editor: A world-class pampering session at the Bulgari Spa, London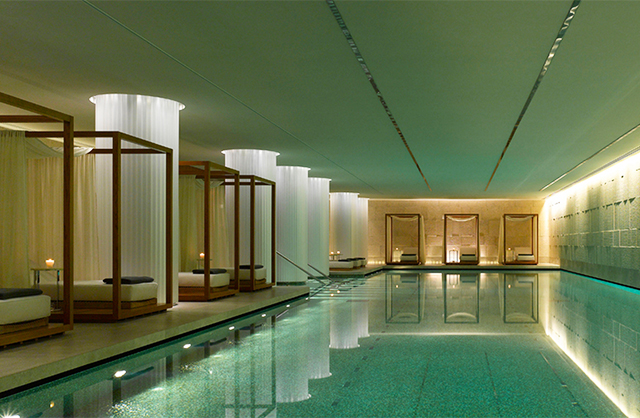 A trip to the UK will not be complete without a deluxe stopover at the Bulgari Hotels & Resorts, located in the prestigious neighbourhood of Knightsbridge, London. Here, you'll be primed to perfection when you select from any one of its world-class facials or treatment options available. And if like me, you're craving for complete privacy in those precious few hours of your 'me-time', opt for the Private Onyx Spa Suite (approximately RM6,000 for 180 minutes) for a private pampering experience for two in an exclusive space, which feature treatment beds, a private bathroom, relaxation room, an over-sized hydro tub and steam shower, where you can completely relax and unwind in your own time over a glass of champagne or two. Don't mind if I do.
Jason Lim, Fashion Editor: Edward Green Dover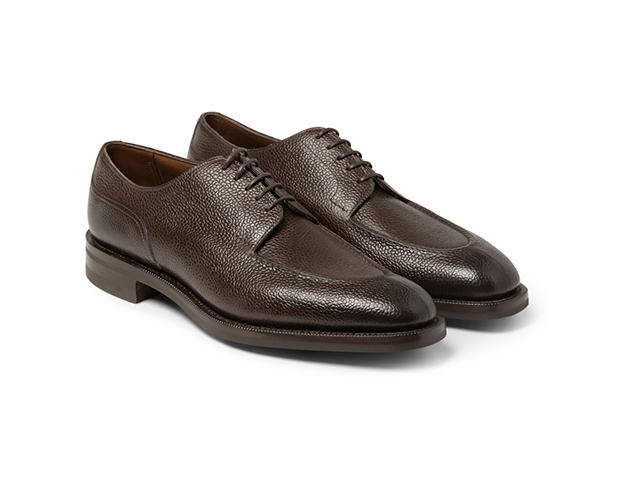 I struggle to explain my current obsession with split toes. A year ago I hated them but something in me flipped about midway this year and my last two shoe purchases have been split toes. The Dover is an Edward Green icon and in my opinion is the absolute pinnacle of this style, with their split toe hand sewn with a boar bristle. I haven't felt love like this since I decided to shut my heart down in 2010. Whether it takes me six months or six years, I will have them.
Wei Yeen Loh: Fashion and beauty writer: Red and navy Moon Bag by JW Anderson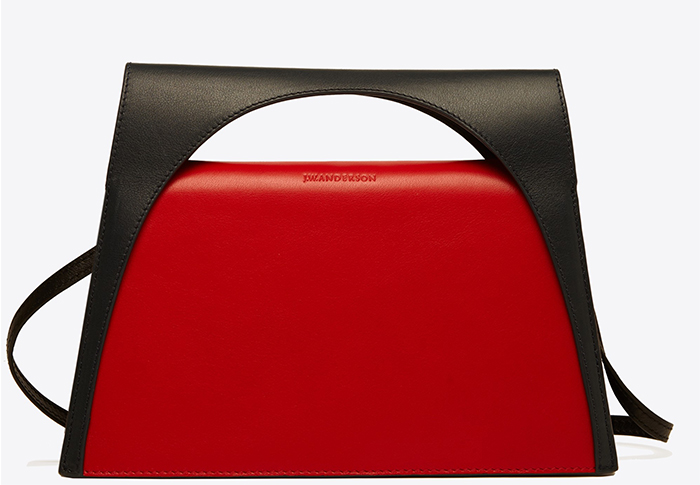 Paying homage to one of my favourite designers hailing from the UK, my pick is an architectural work of art that is classic JW Anderson. Known for his ingenuity in tailoring and love for shapes, this lunar-inspired bag is perfectly proportioned and closes with a magnetic foldover clasp. Made from calf and nappa leather in a classic red-and-navy combination—perfect for high tea at the Ritz (with the queen perhaps!)
Rachel Ong, Lifestyle Writer: Custom fragrance by Floris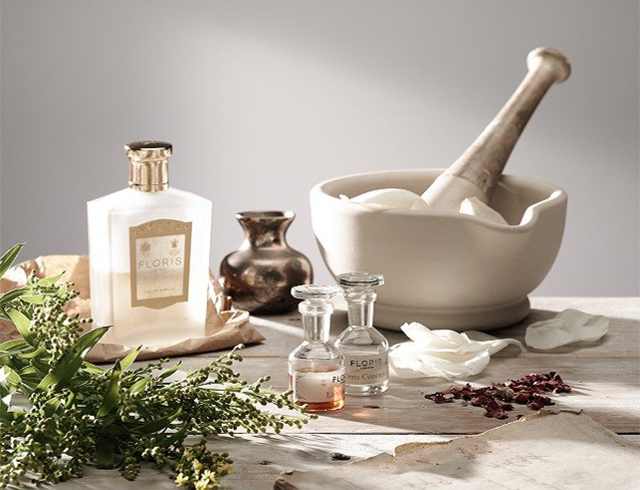 With a history that dates back almost 300 years, Floris London is the only Appointed Perfumer to Her Majesty the Queen. Offered at the Floris shop is a Fragrance Customisation service that comes with a complimentary engraving of your initials. As a person who very rarely finds scents that I like, this would be a perfect opportunity to custom-make a perfume that suit my olfactory whims. The best part is, the fragrance that I create will be immortalised in the Floris perfume ledgers, which means that I can always go back to buy my customised scent and so can my future descendants.
Su Fen Tan, Editorial Assistant: Sophia Webster's Chiara Mary Jane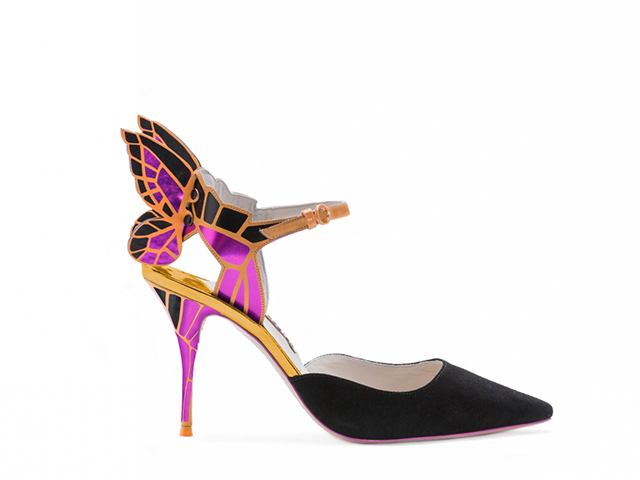 It was hard to pick from the array of colourful, whimsical shoes by London shoe designer Sophia Webster, but I ultimately fell for these delectably quaint pointed-toe heels with her signature butterfly design. Taking a leaf out of Hermes' book, the Chiara Mary Jane is the perfect embodiment of having wings at your heels. And the pops of fuchsia and tangerine against classic black suede? Lovely.
Amanda Ong, Editorial Intern: Front Row tickets to see The Phantom of the Opera at Her Majesty's Theatre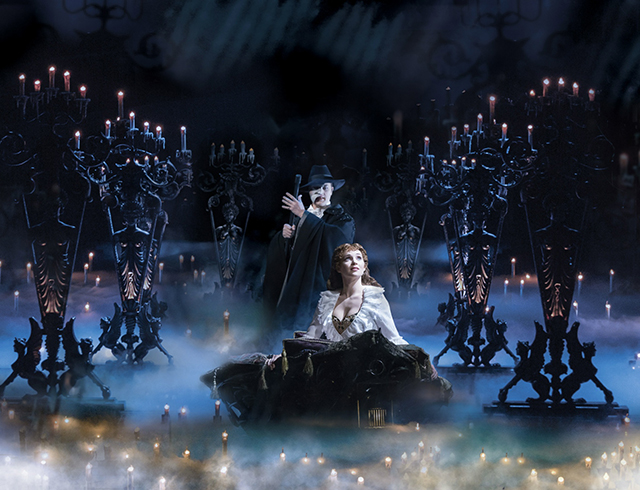 Having been a long time fan of Andrew Lloyd Webber's score and the 2004 film, experiencing the tragic love story in person at the spectacular setting of Her Majesty's Theatre has been and continues to be at the top of my London wish list. Starting out in 1986 with an original cast that included Sarah Brightman, the unrivalled musical boasts a record-breaking 29 years of enthralling audiences with its brilliant score, stunning backdrop and mind-blowing special effects, including a realistic fall of the replicated Paris Opera House chandelier.
| | |
| --- | --- |
| SHARE THE STORY | |
| Explore More | |