Cai Mei Khoo, Editor in Chief: Chanel's version of travel chic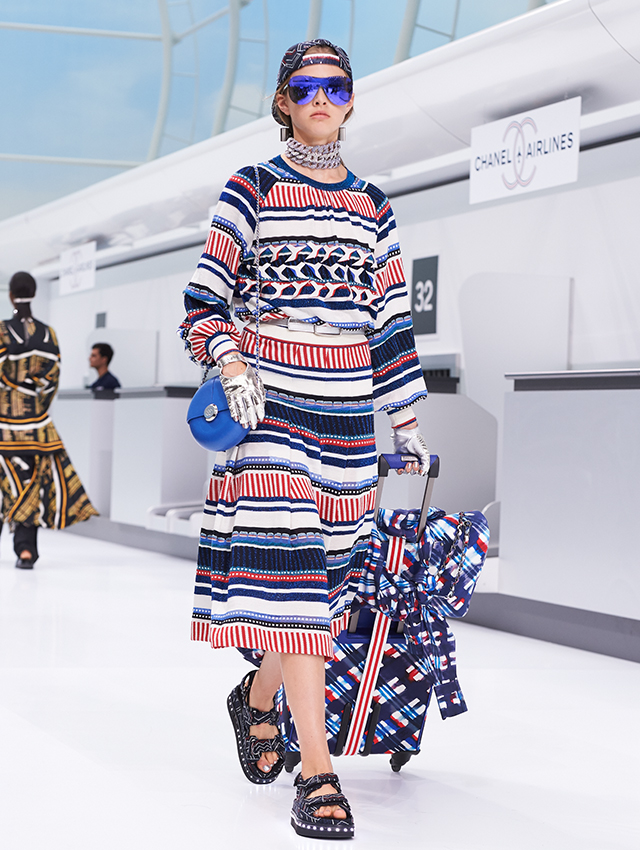 Comfort is key when I travel and everything about this sweater and skirt combo from the Chanel Spring/Summer'16 collection appeals to me. A carry-on complete with matching handbag and scarf gives the term 'print-on-print' new meaning and when I have to make a mad dash to the next gate for my connecting flight, those fun, sport sandals with LED lights around the soles will light the way.
Terry Saw, Beauty Editor: Bejewelled holiday hairpieces by Dolce & Gabbana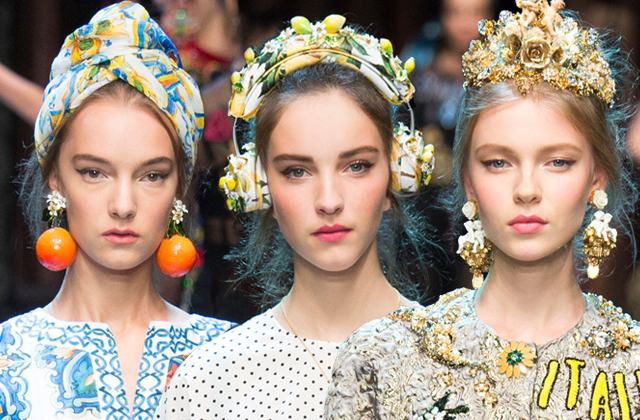 Growing out my hair is what I call going through the 'teenage phase' all over again. The length is slightly awkward, where there isn't enough volume for a decent chignon nor is there enough height when it comes to a fuss-free topknot. Which is why, I've been obsessing over these stunning vacation-inspired hair accessories straight off the Dolce & Gabbana S/S16 runway. Nothing like the re-appearance of its encrusted headphones (with fun floral-fruit embellishments this time) and jeweled headband crowns to dress up in-between lengths. And that printed silk scarf-turban is all I need to make my messy wisps of hair look like a deliberate finish to the look.
Jason Lim, Fashion Editor: Tartan blouson from Ermenegildo Zegna Couture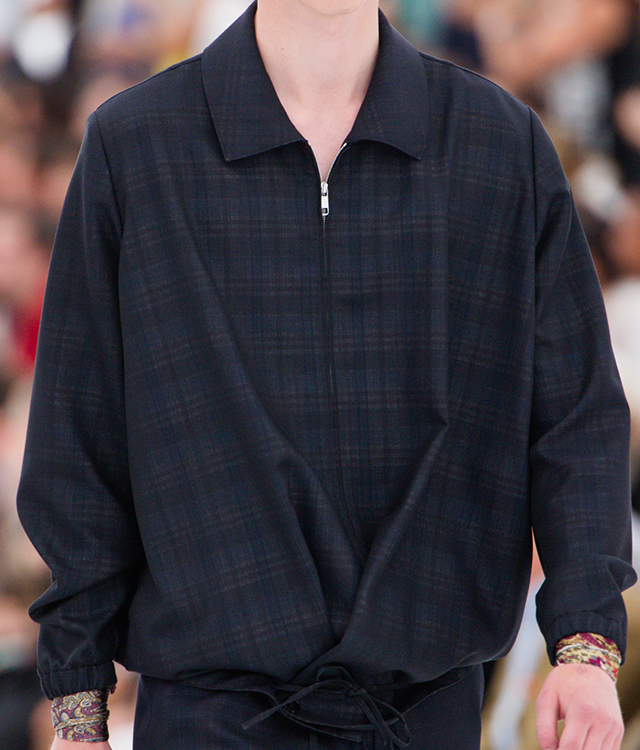 My mind goes in two different directions when I view a collection: as a stylist, I want to shoot the pieces that will make jaws drop and hearts sing but may not necessarily translate into the everyday. As a shopper, I pull apart the more versatile pieces that I know will complement my own wardrobe and this tartan blouson from look 11 of Stefano Pilati's S/S'16 collection for Ermenegildo Zegna Couture is "the one". In my eyes it is perfection and anyone who disagrees knows where to stick it.
Rachel Ong, Lifestyle Writer: Kimono-style robe by Temperley London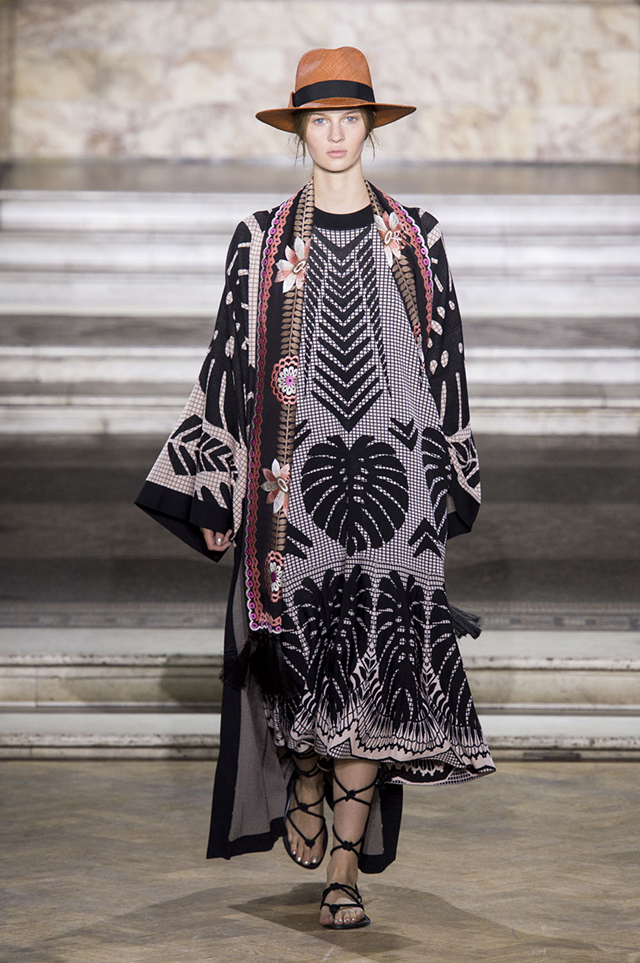 As a person who unapologetically wears floral kimono cardigans almost on a daily basis, this outfit off the Temperley London runway is something that I would absolutely love to have. Although more understated than my usual fare, I love the hints of pink on the collar that brings a floral element to an otherwise monochrome look. What really stands out to me is how flowy and loose the dress is—all the better to eat in.
Wei Yeen Loh, Fashion and Beauty Writer: Look 29 from Gucci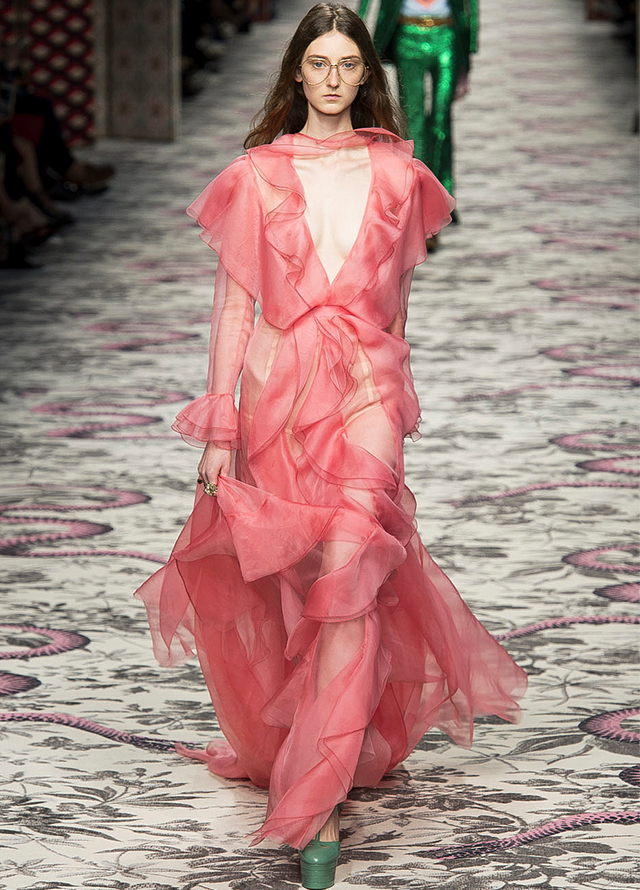 Allegory and symbolism were rife in Alessandro Michele's creative direction for Gucci. Apart from serpent motifs juxtaposed with lovely floral embroidery, there were nuances from the '70s that veered towards geek-chic/boho luxe. But what caught my eye was this frothy, candy-coloured ruffled dress—it's pared down, hard not to love and looks like it'd make anyone (me, preferably) float while walking. An extra kicker that makes it Michele's is the styling: oversized eyeglasses and a pop of green from the T-bar platform heels.
Su Fen Tan, Editorial Assistant: Dior Duffle Bag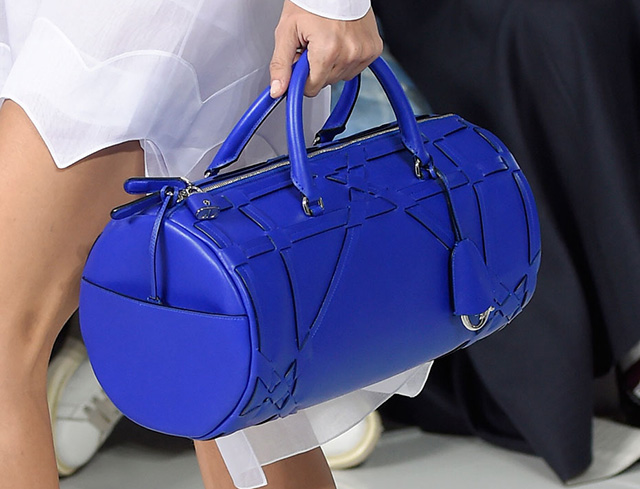 Raf Simon's S/S'16 presentation conveyed a futuristic ideal of soft, ethereal beauty. Standing out amongst the accessories was the new Dior duffle bag-a geometric cannage leather construction in bold shades that hint at a masculine undertone. It is a pleasant deviation from the usual feminine shapes, and I've already got my heart set on the stunning hue of Yves Klein blue.
Jessica Fang, Culture Writer: Jeremy Scott's doodle dress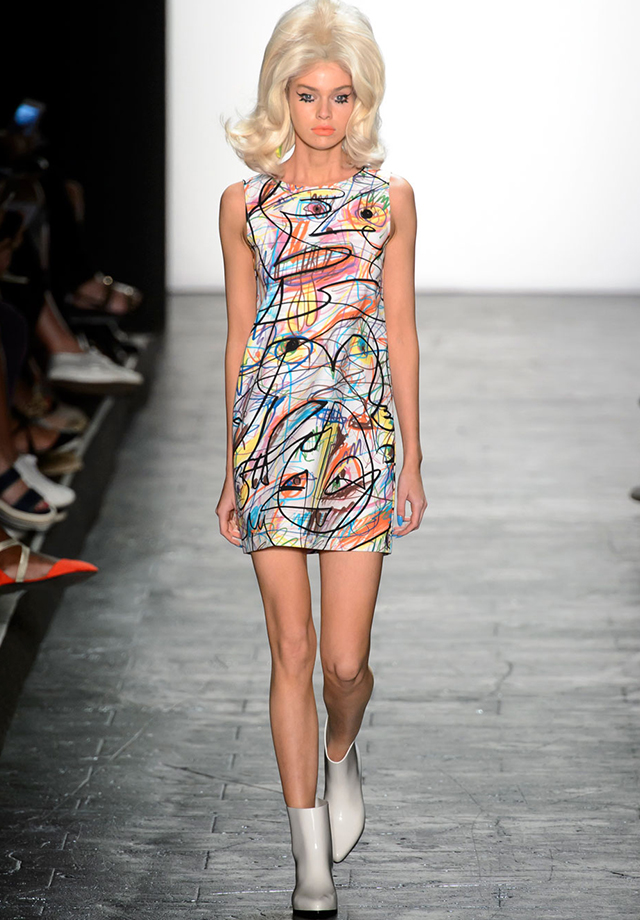 Jeremy Scott's S/S'16 collection was a blast from the past, in more ways than one. When I was a kid, Barbie dolls were the catalysts of my imagination and the subject of many an (sometimes disastrous) experimentation. This piece by Jeremy Scott resembles the sort of haphazard DIY fashion design I might have attempted as a kid, armed with colour pencils and scrap textiles looted from my grandma's closet.
| | |
| --- | --- |
| SHARE THE STORY | |
| Explore More | |