Gwen Ong, Deputy Editor: Loewe Barcelona python shoulder bag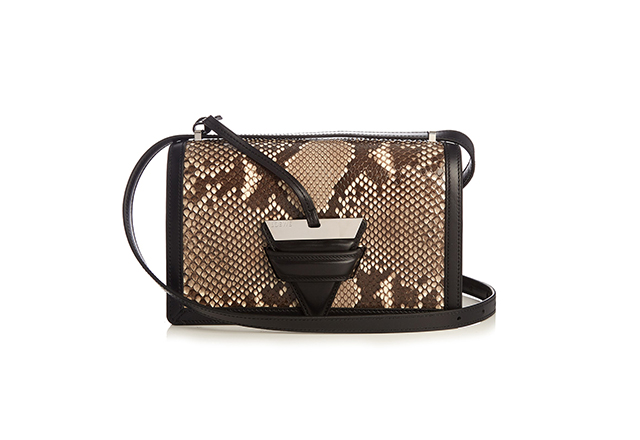 Graphic, geometric, floral, abstract, batik…I've rocked them all but when it comes to animal, my preferred choice is just to keep them as pets. So when I heard that this week's #WednesdayWishlist theme revolves around the leopard, zebra or python kind of patterns, I had to search deep in my soul. What could I possibly pull off? My (digital) window-shopping yielded Loewe's Barcelona. It is a classy bag that is beautifully crafted with a subtle print, an adjustable strap and top metal detailing. Also, the Barcelona opens up to two separate compartments – my OCD side is happy about this!
Loh Wei Yeen, Fashion & Beauty Writer: Gucci zebra print leather pumps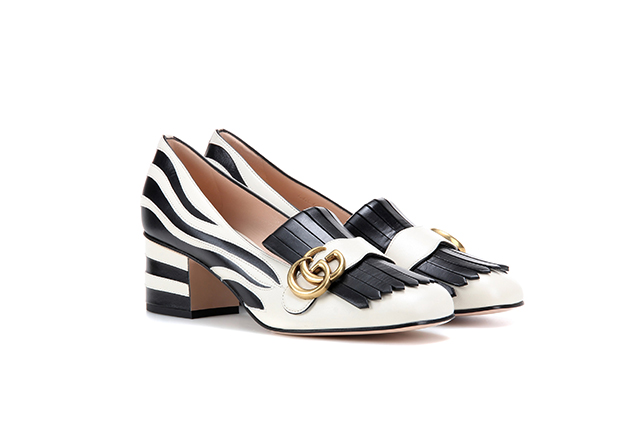 I have to admit that this week's theme got me stuck in a quandary—I'm generally okay with animal prints if the majority of it isn't visible, think the inner lining of bags, shoes, and even coats. This obviously wouldn't do for this week's wishlist, but then I saw Gucci's zebra printed pumps and I thought that if there had to be anything animal printed I had to go with, this would be my best bet. I can think of a few statement-making ways to pair these snazzy fringed pumps, be it with socks in a bright shade of red and denim culottes or a pleated midi skirt (likely in gold lamé).
Rachel Au, Lifestyle Writer: Anya Hindmarch Eyes python shoulder bag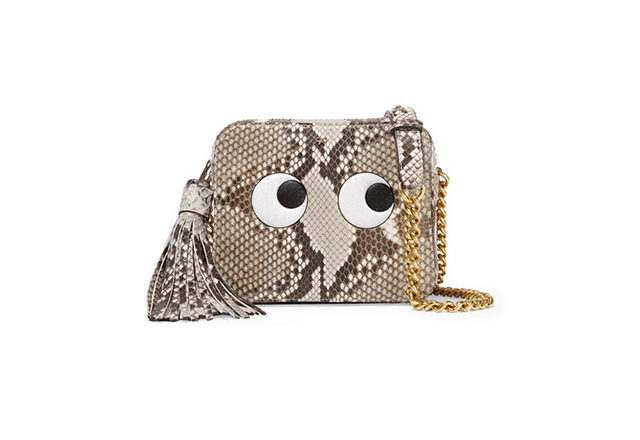 When it comes to prints, I would automatically gravitate towards anything floral. Animal prints, however, are personally very low on my list of favourite things – unless they're animal-shaped prints. Of course, there can be exceptions like this Anya Hindmarch bag with its iconic cartoon eyes. Possessing a subtle charm, the python print actually adds more character to those googly eyes.
Tan Su Fen, Writer: Erdem Skyla feather-panelled crepe skirt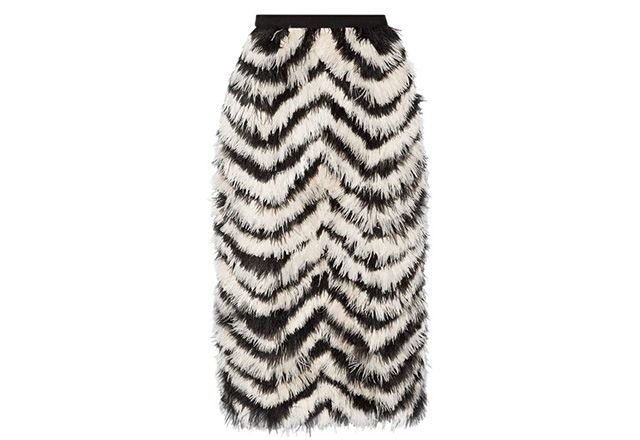 I can't say animal prints are my cup of tea (come to think of it, they are non-existent in my wardrobe), but I guess if I had to pick something it has to be this feather-panelled skirt by Erdem—that pattern resembles zebra print right? It's party in the front and business at the back, bringing together work and play in one beautiful statement piece. I can imagine it'll complete a glamorous '20s-inspired look quite effortlessly too.
Alyssa Lee, Editorial Assistant: Isabel Marant leopard-print calf hair biker jacket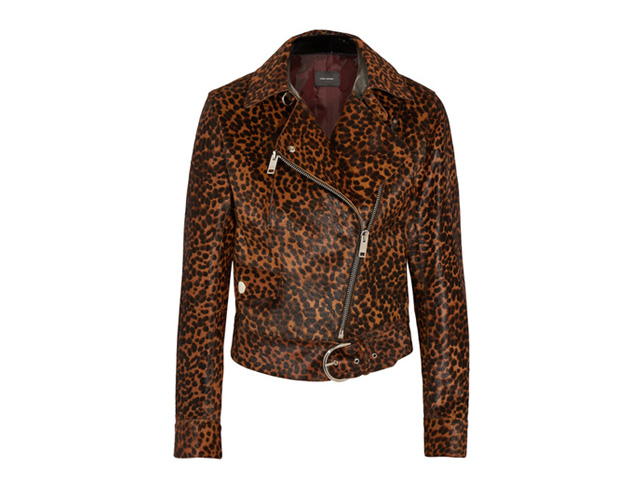 When I think leopard print coats, I often picture being swallowed whole by an all consuming fur number; you know, ala Cruella De Vil's dalmatian sacrifice. Less than keen on looking like I got killed by a wild cat or vice versa, my animal printed pick takes the form of this Isabel Marant biker. A boxy shape lends the necessary edge to a flamboyant print while cropped proportions spell good news for a vertically-challenged me. What I love is in lieu of the tacky yellow-orange tint, the leopard motif on this jacket is rendered in a chic bronzey hue with a lovely sheen thanks to the glossy calf hair material. Do fashionable people still use the term "fierce"? No? When they see this jacket, they will.
Related stories:
#WednesdayWishlist: Pieces that have us tickled pink
| | |
| --- | --- |
| SHARE THE STORY | |
| Explore More | |