One needs to look no further than the Uniqlo flagship store in the heart of Ginza to appreciate just how popular the Japanese high-street brand is. Its incredible product range caters to a diverse crowd from the fashion conscious, busy perusing racks displaying the Lemaire and Carine Roitfeld collections, to tourists wheeling empty luggages around the 12-storey, 4,959-square metre flagship store, soon to be filled with a month's worth of new clothes.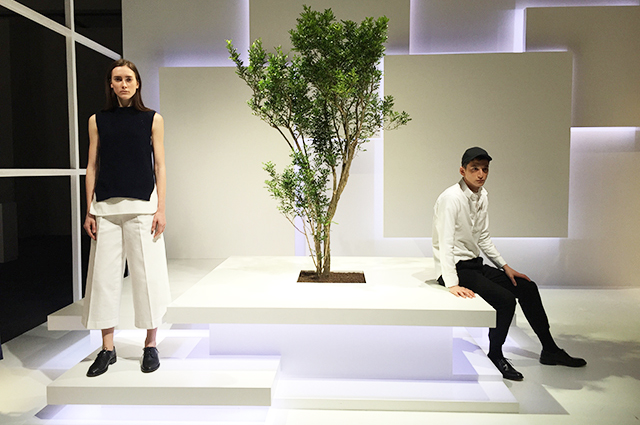 Uniqlo's empire is built on providing functional yet stylish clothing to the masses, what Uniqlo calls LifeWear, built on Japanese values of simplicity, quality and longevity. "Everyone has their own style. If you work in a bank, you can't quite wear jeans to the office. We wanted to create a wardrobe for the working woman and who better to collaborate with than Carine Roitfeld?" says Naoki Takizawa, Uniqlo's Design Director. "Carine is a top editor and a very busy woman who travels constantly. With her finger on the pulse of the latest fashion trends and her eye as a stylist, Carine channels this into her collection for Uniqlo. These are clothes that she wears or used to wear that she wants to wear again. We discuss the collection, what she likes or doesn't. Like Ines, she isn't a designer and approaches this collaboration from the point of view of a woman who knows what kind of clothes make a woman look beautiful."
For Carine Roitfeld x Uniqlo SS16, the clothes still have Carine's signature touch of sexiness but with an urban edge. The sleek pencil skirt is still there, this time paired with a bomber jacket. "Black is big for Carine but this season, she's moved on to greige, a combination of grey and beige, which I think is one of the key colours for this collection," says Takizawa. "For Ines, travel is a big source of inspiration to her and I really like the Safari world in her SS16 collection. Ines puts value in what she loves and at Uniqlo, we aim to create clothes that she wants."
Following a highly successful collaboration with French house Lemaire last year, fans will be delighted to know that the SS16 collection will offer a larger range of product for both men and women. Light, natural fabrics like linen and cotton are a key focus of the collection, which continues to see relaxed cuts and flowing silhouettes. "One of the biggest achievements for us in 2015 was meeting with Christophe Lemaire and having a huge success with our collaboration," says Yukihiro Katsuta, Senior VP of Research and Design at Uniqlo. "The collaboration showed that Uniqlo is capable of coming up with a new idea. We're always looking at ways on how to improve, from fabric to product. As part of my job, I try everything on. It's a constant challenge to innovate and I feel we should find out any potential problems ourselves before getting phone calls from customers."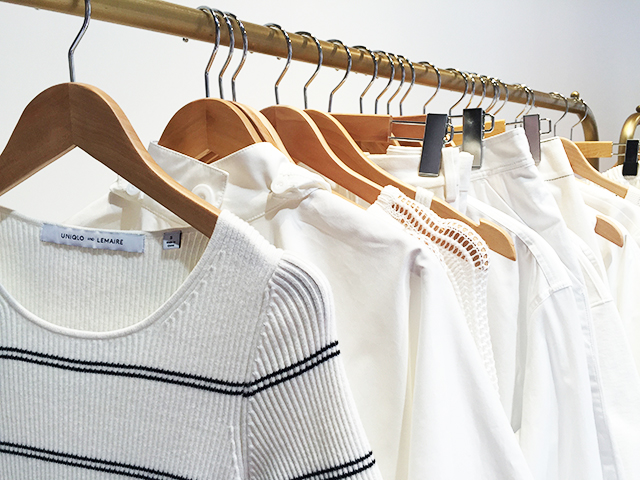 That constant quest for excellence has seen upgrades in fabrics such as Heattech, which is now softer to touch and much more comfortable to wear, thanks to the addition of an oil to the fabric. There's upgrades in Airism, now even softer, and the new Dry EX, which boasts a super fast-dry function and softer touch. "We've also improved our UV Cut, which I think could be a big thing this summer, given the change in global weather. An ultimate goal for me would be to create a fabric that you can wear anytime, anywhere. We had a very warm November and I started to think about fabrics you can potentially wear throughout the year, regardless of weather," says Katsuta.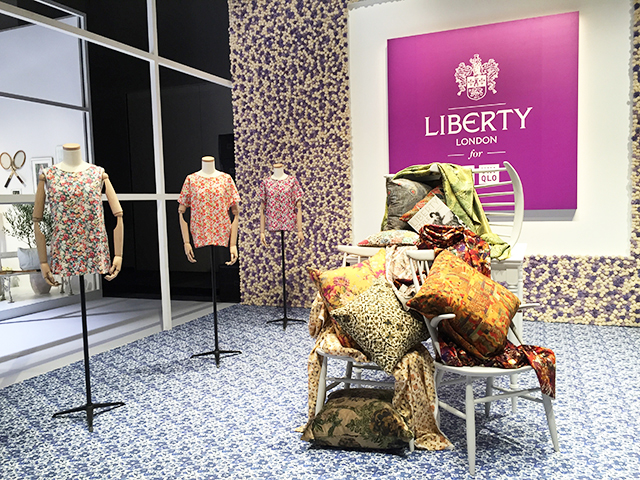 The fast-paced nature of the business sees a healthy list of collaborations lined up that's keeping Uniqlo busy, and customers happy. Soon to hit stores, will be a collection with London-based store, Liberty, which features the brand's signature Liberty prints. What else is in store for Uniqlo? "Well, we've been working on the AW16 collection and there's a new product category, which for now, is a secret," smiles Katsuta. Considering the number of tourists at their Ginza flagship, luggage might be a good idea.
Watch the Uniqlo Lifewear Spring/Summer 2016 show below:
Shop Uniqlo here.
Related stories:
Are you ready for Uniqlo and Lemaire SS16?
| | |
| --- | --- |
| SHARE THE STORY | |
| Explore More | |