Rihanna in Guo Pei, Met Gala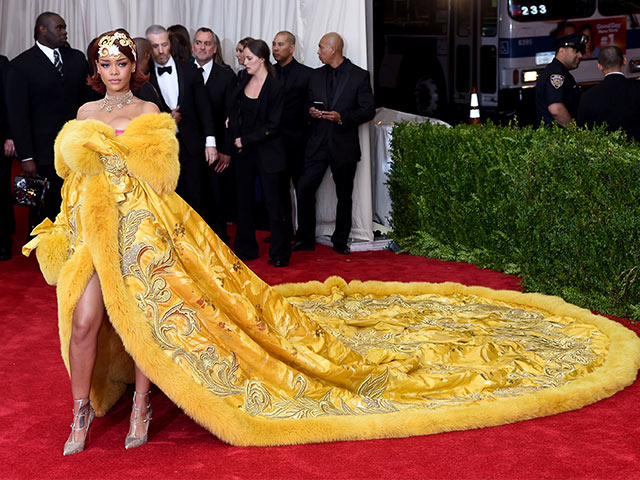 The singer/songwriter stole the show as she glided in, donning Chinese couterier Guo Pei's creation that took more than 20 months to construct. Weighing about 25 kg, the fox-fur and gold-threaded dress had a train that stretched out for miles, aptly-suited for the theme of the night (China: Through the Looking Glass).
Cate Blanchett in Giles, Carol premiere in Cannes Film Festival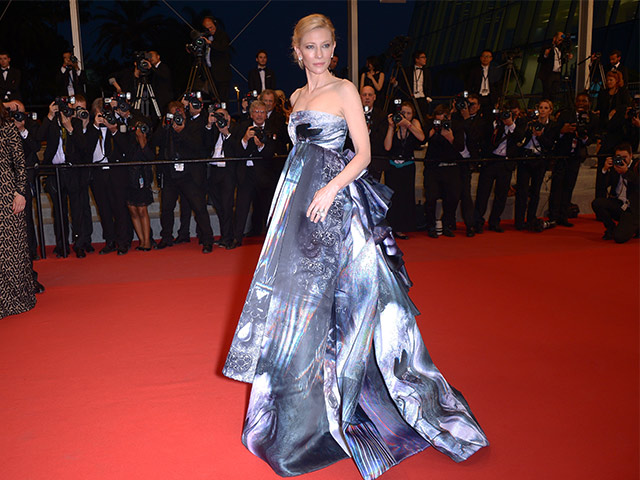 We love when Queen Cate pulls off the unpredictable, and during the premiere of Carol at Cannes Film Festival, she delivered just so in an ultra-modern Giles gown. Made with over 15 metres of fabric, the custom-made piece is printed with motifs of digitally-altered images, resulting in a futuristic charm to it.
Léa Seydoux in Miu Miu, Spectre premiere in Mexico City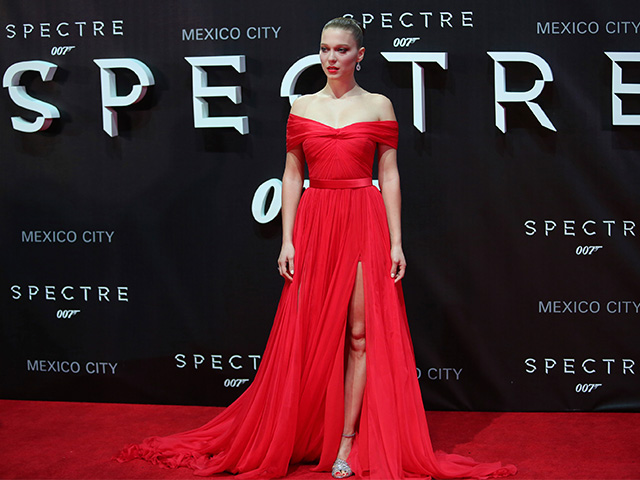 Every best-dressed red carpet list usually includes a lady in red, but how often do we come across a look as spellbinding as Léa Seydoux in Miu Miu. The French actress just about shut down the red carpet when she wore this breathtaking off-shoulder gown during the premiere of Spectre—proving that classy can still trump tacky when it comes to commanding attention on the red carpet.
Lily James in Elie Saab, Cinderella premiere in LA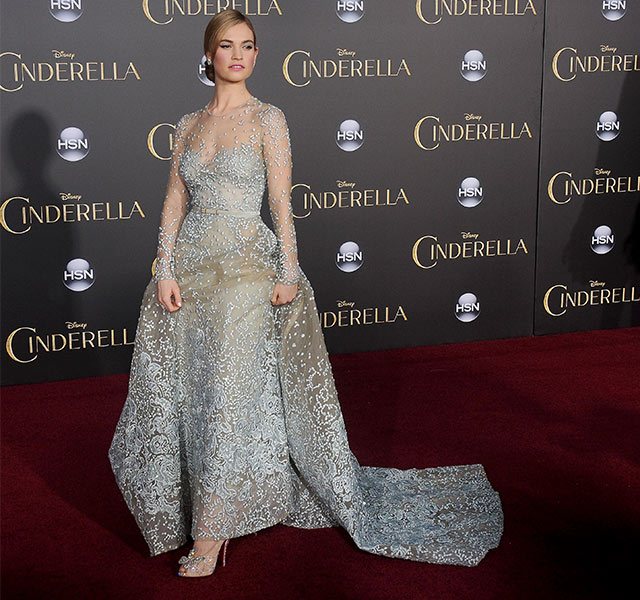 We aren't surprised that Elie Saab still reigns as celeb's favourite red carpet outfitter/couturier, thanks to his feminine and sparkle-laden designs. Case in point: Lily James looked like a real-life Cinderella in the movie's LA premiere, wearing an ornate pale blue lace gown from Elie Saab with complementary Christian Louboutin pumps. Be still our hearts!
Beyoncé in Givenchy Couture, Met Gala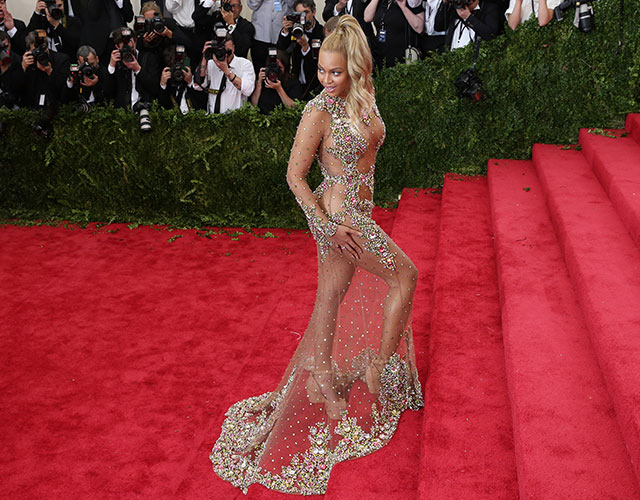 Why sheer is still a trend continues to baffle us. Beyoncé's Givenchy frock had strategically-placed gemstones to cover her assets, and she probably didn't get the memo as this didn't resonate at all with the exhibit's theme of the night. While people gushed over her banging bod, this scares us just a little bit more than intended. No one signed up to see lady parts at the Met Gala, that's for sure.
Lupita Nyong'o in Calvin Klein, Academy Awards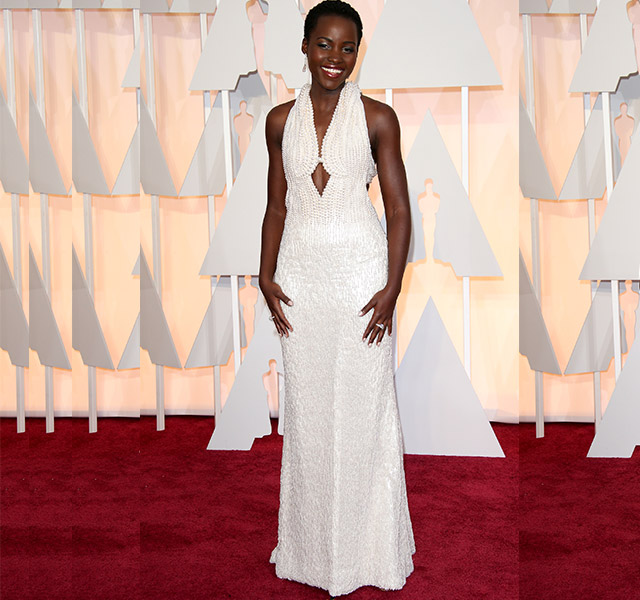 Lupita had a great red carpet run in 2014, but during this year's Oscars, she upped her ante in a 6,000-pearl-encrusted Calvin Klein gown, looking like a vision while presenting the Best Supporting Actor award. The gown was so lavish (or thought so to be) that it was stolen from her hotel room two days after the awards. But surprise surprise! The thief discovered that it was a plethora of faux pearls that were embellished upon the gown, hence he returned it to the hotel thereafter.
Rihanna in Giambattista Valli, Grammy Awards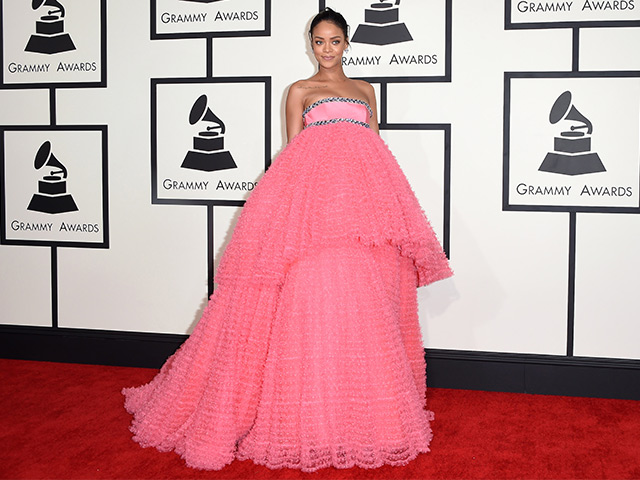 Who could forget RiRi's extravagantly poufy pink gown at the Grammys which inspired a ton of (might we add, hilarious) memes the day after? The empire-waist ruffled ball gown brought on a princess moment for her despite all the human cupcake/loofah jokes; and you can even spot her from way up above even if you didn't try.
Related stories:
Biggest fashion moments of 2015
#RedCarpet: Star Wars ensemble brings on a futuristic edge
| | |
| --- | --- |
| SHARE THE STORY | |
| Explore More | |