Fashion
The most popular homegrown Hijab labels—and their latest collections—to check out for Raya this year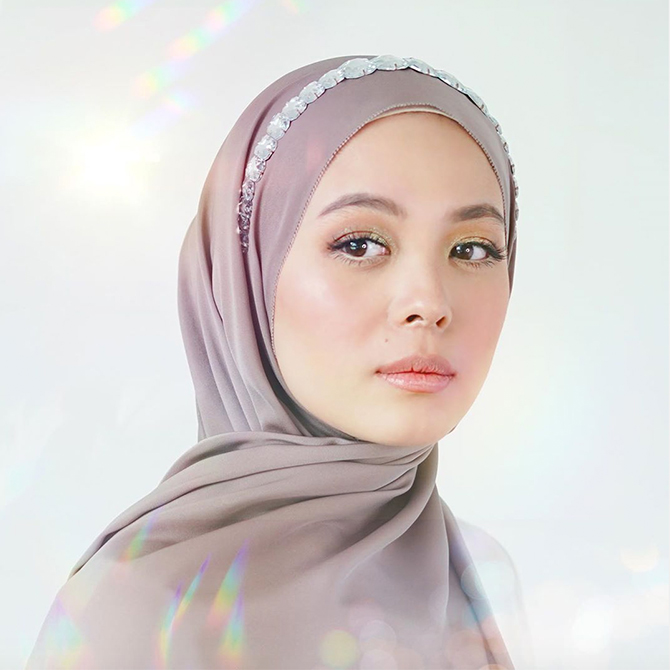 There's no denying that modest fashion is a blooming market not only in Malaysia, but across the world. Hijabs, in particular, are no longer just a headscarf—they're a fashion statement, and a scroll through our list below and you'll find a wide range of styles, from intricately embellished designs to "instant" shawls that cater to different women and different occasions.
According to the fashion analytics platform, Omnilytics, in Malaysia where more than 60% of the population are Muslims, there's an estimation of a RM1 billion market size for Hijabs, which, of course, leads to a surge in independent headscarf brands.
Below, some of the most popular Hijab brands in Malaysia you can shop from for Raya this year:
dUCk
View this post on Instagram
Established by FashionValet's Vivy Yusof back in 2014, dUCk has quickly become one of the most sought-after Hijab brands in Malaysia. From basics to printed to limited edition collections, scroll through its site and you'll notice a long list of offerings, but the label's special prints are what sets it apart from the rest.
There's the dUCk in the City line featuring different city's skylines, the Alhambra dUCk with Islamic architectural elements, to special collaborations with Disney (Mickey and Frozen, to be exact), Barbie, and more. Her latest launch is in partnership with local headband label, Sereni & Shentel. Inspired by the latter's designs, you can find the Blair—named after Blair Waldorf of Gossip Girl after she wore it in the series—that's embellished with 33 crystals, and Ice Ice Baby with 25 smaller crystals. Both designs will give your Raya outfits this year that bedazzling finish.
Naelofar
View this post on Instagram
Naelofar is another brand that needs no introduction. With over seven million followers on Instagram, its founder, Neelofa, is not only one of the most loved celebrities locally—she's also been making waves internationally during her Fashion Week appearances too.
A scroll through the brand's Instagram profile and you'll notice the beautifully shot and curated campaign images and videos, along with different styling ideas you can try—as shown by the celeb herself. The Naelofaraya 2020 collection consists of an array of designs, from feminine florals in the prettiest pastel hues to plain semi-instant chiffon or satin crepe shawls in almost every colour possible.
Cakenis
View this post on Instagram
Another celeb-founded brand, Cakenis is the brainchild of Malaysian actress Hanis Zalikha and her husband, actor Hairul Azreen. Although you can find other fashion products including apparel and bags on its site, headscarves remained its bread and butter. What sets it apart from the other brands on our list, is that the label only sells instant hijabs with a "brooch-less, just-hook feature" that are easy and fuss-free. Its latest launch is the Cakenis Froth collection that features shawls made from light and airy chiffon material in an array of delectable colours.
Sugarscarf
View this post on Instagram
Launched over 12 years ago, Sugarscarf is one of the leading hijab brands in the industry. Its signature design? The instantly recognisable Madison scarf that comes with an inner shawl attached (it's copyrighted too). One of its most eye-catching launches recently is the pleats collection in watercolour prints, named after different cities and countries. According to its site, a small portion of sales will be donated to the COVID-19 ermegency relief initiative too.
Tudung People
View this post on Instagram
With over 343k followers on Instagram, Tudung People is also another well-loved hijab labels around. Aside from Malaysia, they have distributors in Singapore, Brunei, USA, Australia, and Japan too. With over 40 collections and 400 different colours, the brand recently added the TP Wayfarer line into its offerings. The geometric designs are inspired by the Atlantic Ocean and Saharan Dunes, and some of the colours are already sold out as we speak.
Galeri Ariani
View this post on Instagram
Having been in the industry for over 12 years, Galeri Ariani is originally known for its "Awning tuning" design, but it has since established itself as one of the hijab brands to know—its 774k followers on Instagram can attest to that. The brand's Raya collection this year is inspired by an oriental theme, where an array of blooming prints takes centre stage. Aside from shawls, the brand also has a ready-to-wear line that sells baju kurung, jubah and more.
For more Raya-related stories, click here.
| | |
| --- | --- |
| SHARE THE STORY | |
| Explore More | |