As we approach the summer season of fashion's Spring/Summer 2021, it's time to take a look at the latest bags from some of your favourite designer brands. Whether it's Gucci, Dior or Balenciaga, they'll definitely add some 'oomph' into your 'fits.
Gucci Diana Bag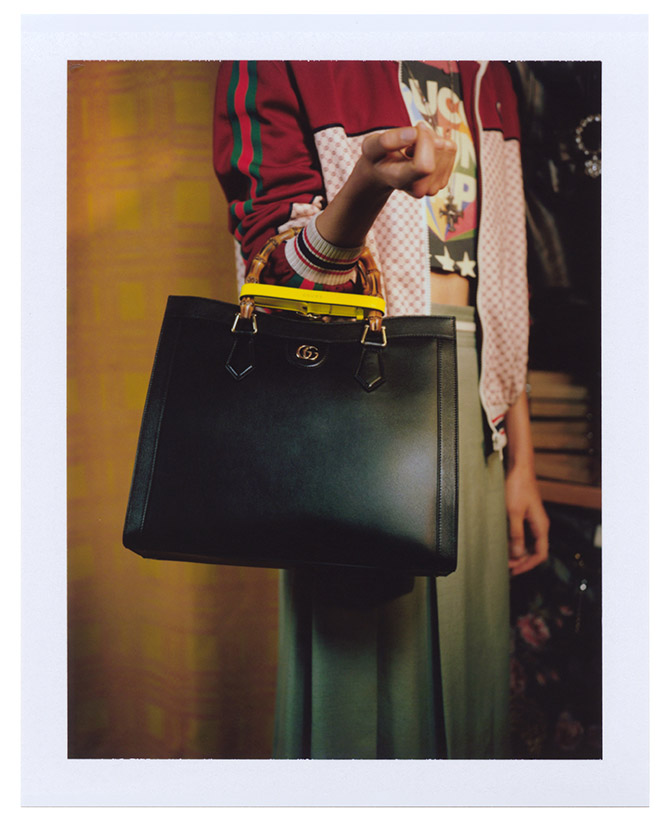 There are many classics from Gucci but one of the more notable ones is the bamboo handle tote that made its debut in 1991. Fast forward to today, creative director Alessandro Michele has reimagined this timeless bag into a modern essential. Named the Gucci Diana, the bag is distinguishable by its removable, neon leather belts, which comes in either fluorescent yellow, pink or orange. You'll find a Gucci script logo in gold metallic film on the belt, accompanied by a functional buckle. Of course, anyone who purchases the Gucci Diana will be able to buy additional leather belts to customise the bag however they fancy. Take it a step further (and to the store) and opt to emboss the leather belts with letters and star symbols.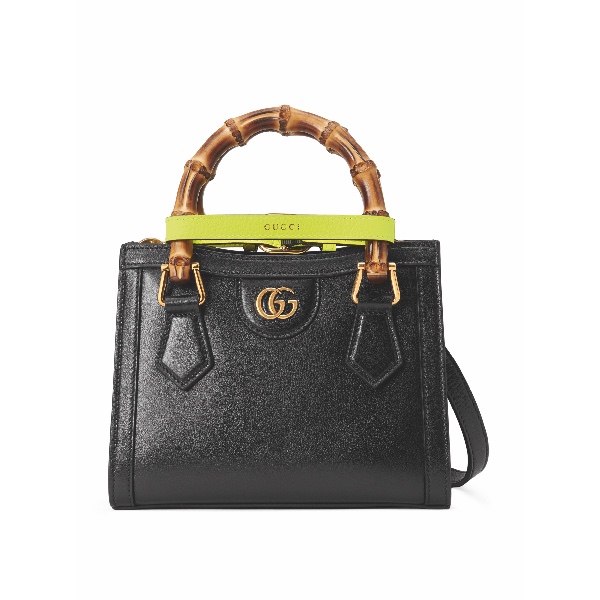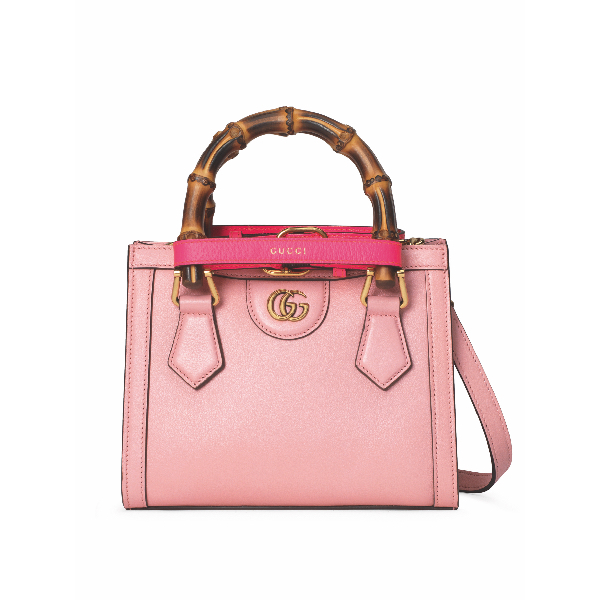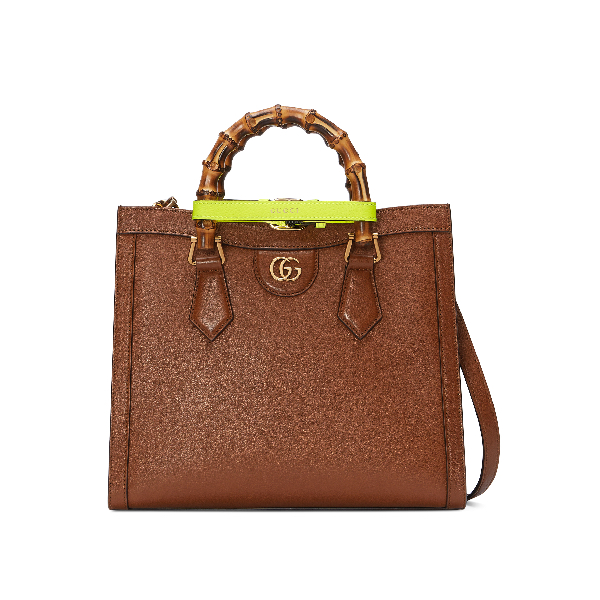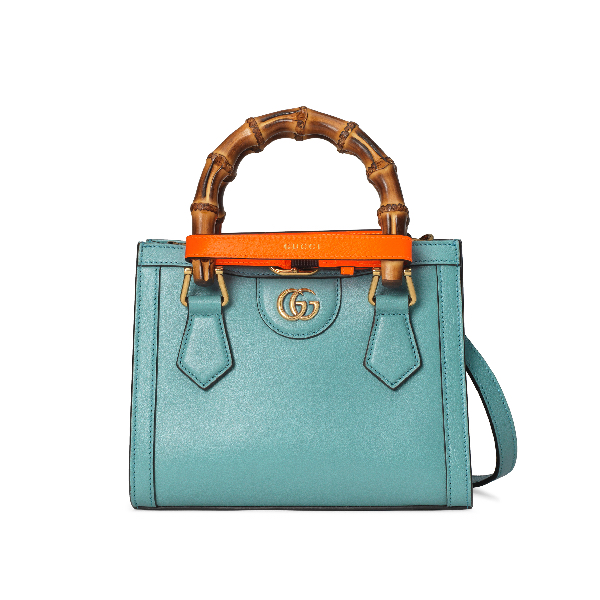 The Gucci Diana comes in three sizes: medium (perfect for everyday use with lots of room within for personal effects), small (also great for everyday wear), and mini (cute and charming!). As for colours, there are seven to choose from: black, white, a timeless cuir, bright emerald green, striking red, poudre light blue and light rose. For those with a bolder taste in fashion but still value practicality, the Gucci Diana is also available with python styles in black, rock (ecru) and bright emerald green; a black and cuir version in crocodile; and in ostrich, yellow, white, red and bright emerald green.
The Gucci Diana bag will be available from July 6th in selected Gucci stores and on gucci.com.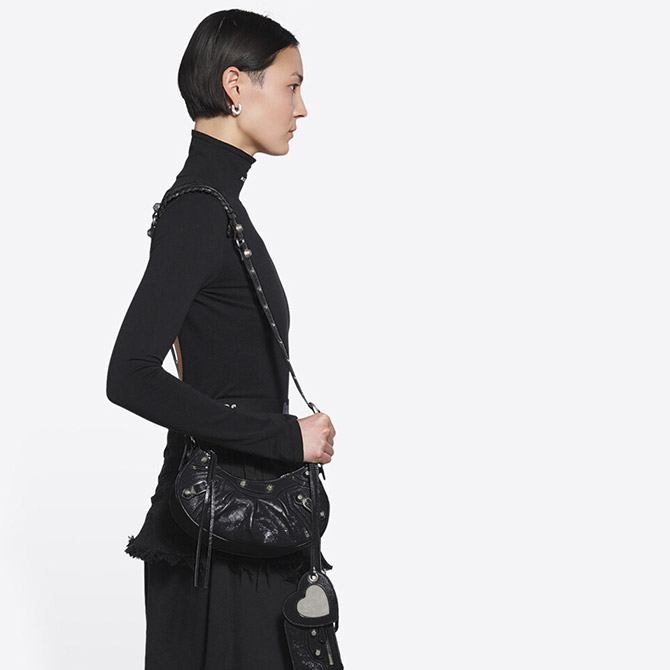 'Cagole' is the French slang to describe someone who is just "too much"—someone who over-accessorises, wears too much perfume, chooses the brightest and loudest clothes, you name it. Similarly, Balenciaga pays tribute to the maximalist It Bag tradition with the Balenciaga Le Cagole Bag that features signature details from the newly reinvented Balenciaga Classic.
Spot the flat studs, small buckles and tasselled zipper pulls from its predecessors, but in a new form, in the shape of various textures: dimpled/stoned hardware, braided adjustable straps, leather charms, heart-shaped mirrors and so much more. Cos more is more. The Le Cagole Bag comes in four different sizes and several standout colours—but first, think: which material combo appeals to you best? Arena lamb, extra-supple embossed croc, metalized arena lamb, printed floral arena lamb, or metalized embossed croc with crystal accents? One thing's for sure: You'll be attracting the attention of a "cagole".
Loewe Paula's Ibiza 2021 Drop 2
Which sounds better: a tropical island getaway look or a party in the city look? We have an even better idea—don't decide because Loewe's new Paula's Ibiza Drop 2 collection will work for both! While the collection has a range of items—from tops to dresses in fruity prints and muted colours—it's the bags that have our attention. For starters, the renowned Puzzle Bag has been reimagined with watermelon, kiwi and passionfruit animations, all handcrafted using Loewe's signature marquetry technique.
There will also be large basket versions of these bags in the theme of passionfruit or watermelons, with an Iraca Palm woven into it. The smaller and more compact pochette kiwi bags will come in raffia while the go-to shell tote bag in a casual washed denim. Last, but not least, the Flamenco clutch will be in silver with tan drawstrings.
For the men, Loewe has kept the bags to a more utilitarian vibe with a dash of that easy, free-spirited summer essence. Think bumbags in khaki and navy blue, with a firm ethos of retaining a practical and purposeful design. Alternatively, there are large sailor bags in both a hyper-real colour airbrushed sunset print OR a boldly-striped burkina textile featuring a parrot print from the archives of Paula's boutique. There is no doubt when we say this collection has a bag for every summer occasion.
All bags are available on www.loewe.com.
Dior Micro-Bags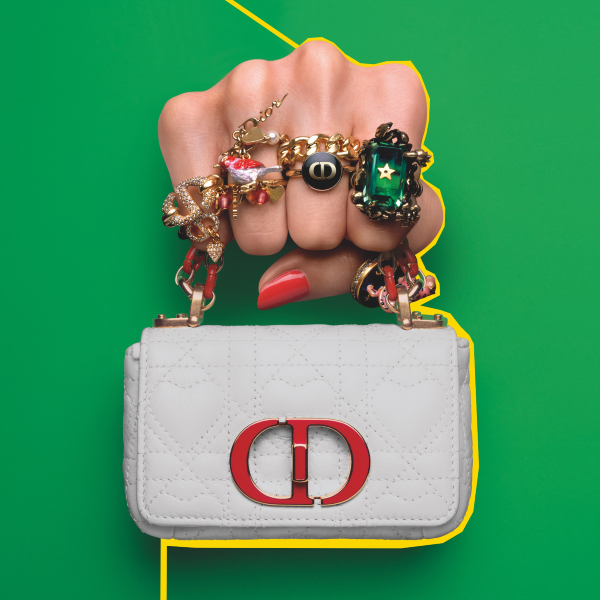 What's better: a Dior bag or a mini Dior bag? Well, it's a tough choice but we're sure that you'll agree that miniature versions of the things we already love are always welcomed. Hence, it's a dream come true that Dior has delved into the human obsession with tiny things and gracefully launched the Micro-bag collection based on the well-loved classics: The Lady Dior, 30 Montaigne, Dior Caro and of course, the Dior Saddle.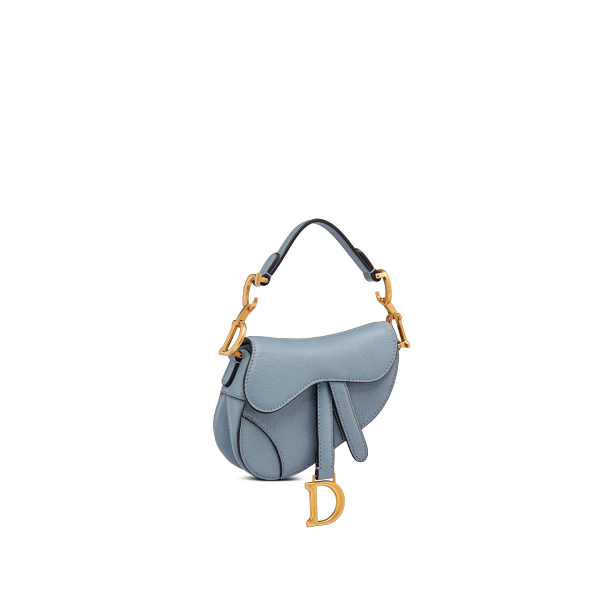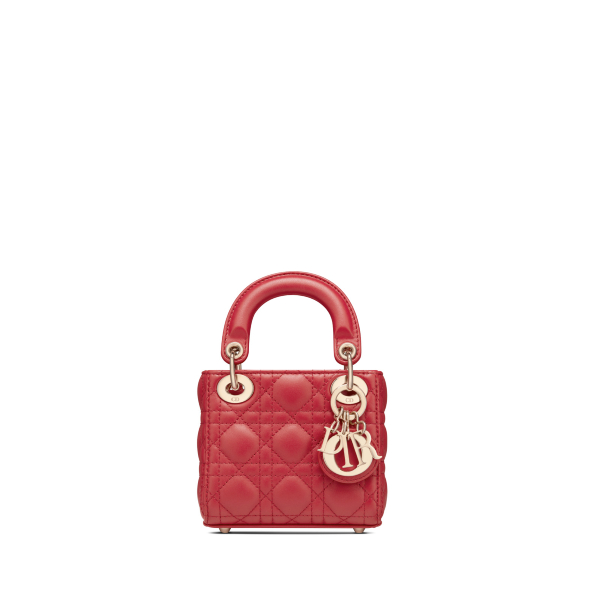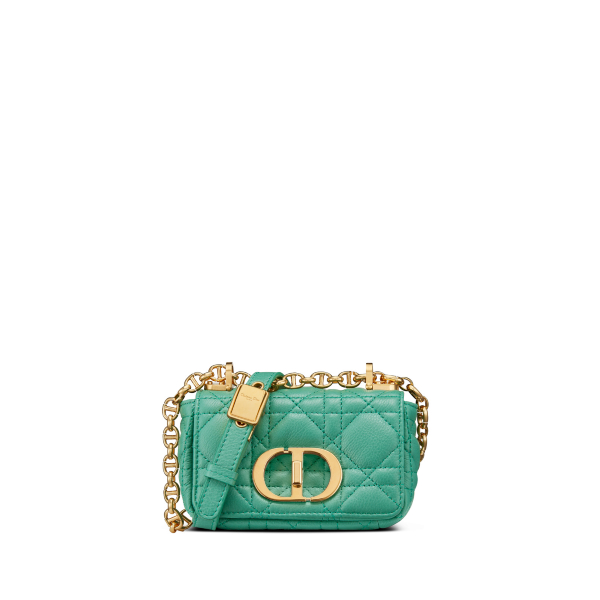 The series of miniature editions come in various colours such as black, red, latte, rose des vents, sky blue, mint and tundra green. Beyond the micro nature of this new collection, there will also be a heart-themed re-interpretation of the carnage motif from the Dior Caro and pearl embroidery added onto the Lady Dior bags. We all already know where and when we can use the classic Dior bags, so you can only imagine the possibilities with the micro-versions of them!
These iconic micro-bags are available from the 24th June 2021 on Dior.com.
Valentino's 2021 Escape Capsule Collection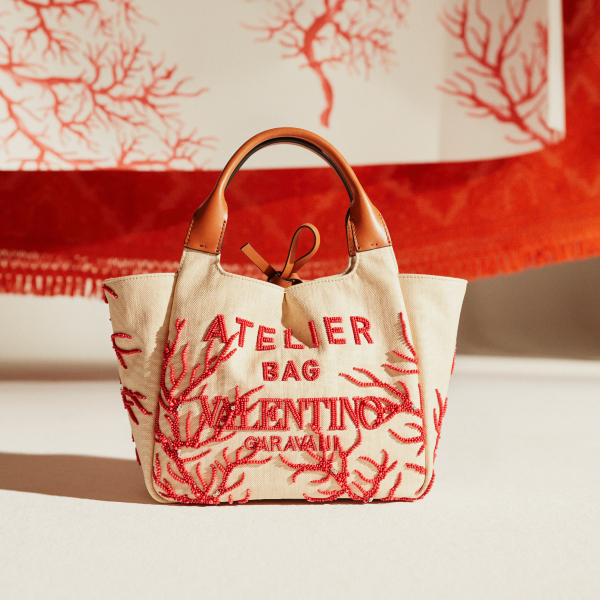 Bringing the past into the present, Valentino's Escape collection takes inspiration from the Maison's archives with the classic prints from the late 60s. The twist is that they have been reinvigorated through new light textures and vibrant colour palettes. The collection for both men and women will be perfect for the summer thanks to the lightweight fabrics chosen! More than just bags, Valentino Garavani's selected accessories will also include sandals and beach towels with the addition of kaftans, dresses, shorts and beachwear, spoiling us for choice to achieve that blissful and carefree vibe.
As a treat from this collection, Valentino's Escape line has a wide range of bags such as the tote, which act as your perfect go-to summer bag for the next few months. As much as you may quickly assume that canvas is for beachwear only, Garavani—very intelligently might we add—incorporated leather handles, antique brass-finish metal hardware and adjustable/detachable red cotton shoulder straps that make this bag versatile for any occasion. What's even better is that if you still want something a little more refined and elegant, this capsule collection also offers a range of sling and small leather bags.
The Valentino Escape 2021 Collection is available in selected boutiques worldwide, on valentino.com, and at Valentino's exclusive partner Mytheresa.
| | |
| --- | --- |
| SHARE THE STORY | |
| Explore More | |