Independence day is steadily approaching, and what better way is there to celebrate than with a big Merdeka giveaway? That's right, 28 lucky winners will walk away with prizes courtesy of the best local fashion brands on the scene; from shoes, to jewellery, to clothing and beyond, this isn't one to miss.
Cassey Gan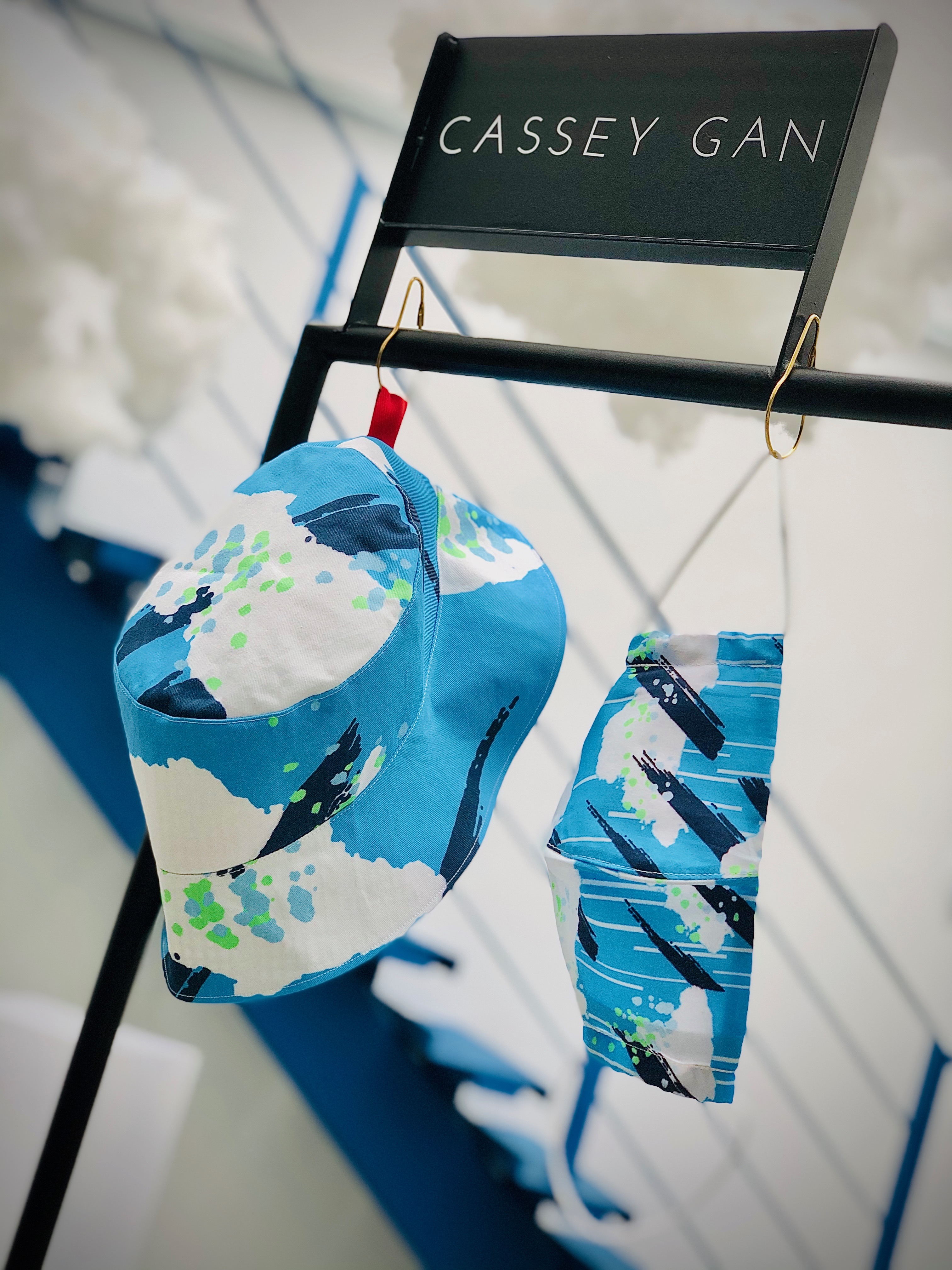 Protect yourself from both sun and sickness alike with this stunning CG Reversible Bucket Hat and CG Matching Mask Combo. Created as part of the brand's Series 14 collection, the print on the garments play with texture and colour to create truly unique pieces that are aligned with the brand's ethos. Not to mention, they are going to look so good on the five lucky folks who win them—that's right, there are five sets of this combo in our giveaway, with each set worth RM309.
Find out more about Cassey Gan on their website, or follow the designer on Facebook and Instagram.
Nelissa Hilman
If shoes are every girl's best friend, Nelissa Hilman's are a godsend. As luck would have it, five lucky winners might just walk away in a brand new pair. The Celina Slingback Heels in White (worth RM219) and the Rihana Block Heels in Dark Green (worth RM 229) are your new favourite smart-casual shoes—the trendy block heels juxtaposed with the pointy, closed-toe silhouette make these shoes the perfect brunch-to-office pair.
The Delima Bow Sandals, on the other hand, are your new everyday slippers—with an option to win the heeled versions in either Saddle Tan or Olive Green (worth RM229 each), or the flats in Blue Ashes (worth RM219), you finally have the perfect complements for your linen dresses and denim garms.
Find out more about Nelissa Hilman on their website, or follow the brand on Instagram.
Alia B.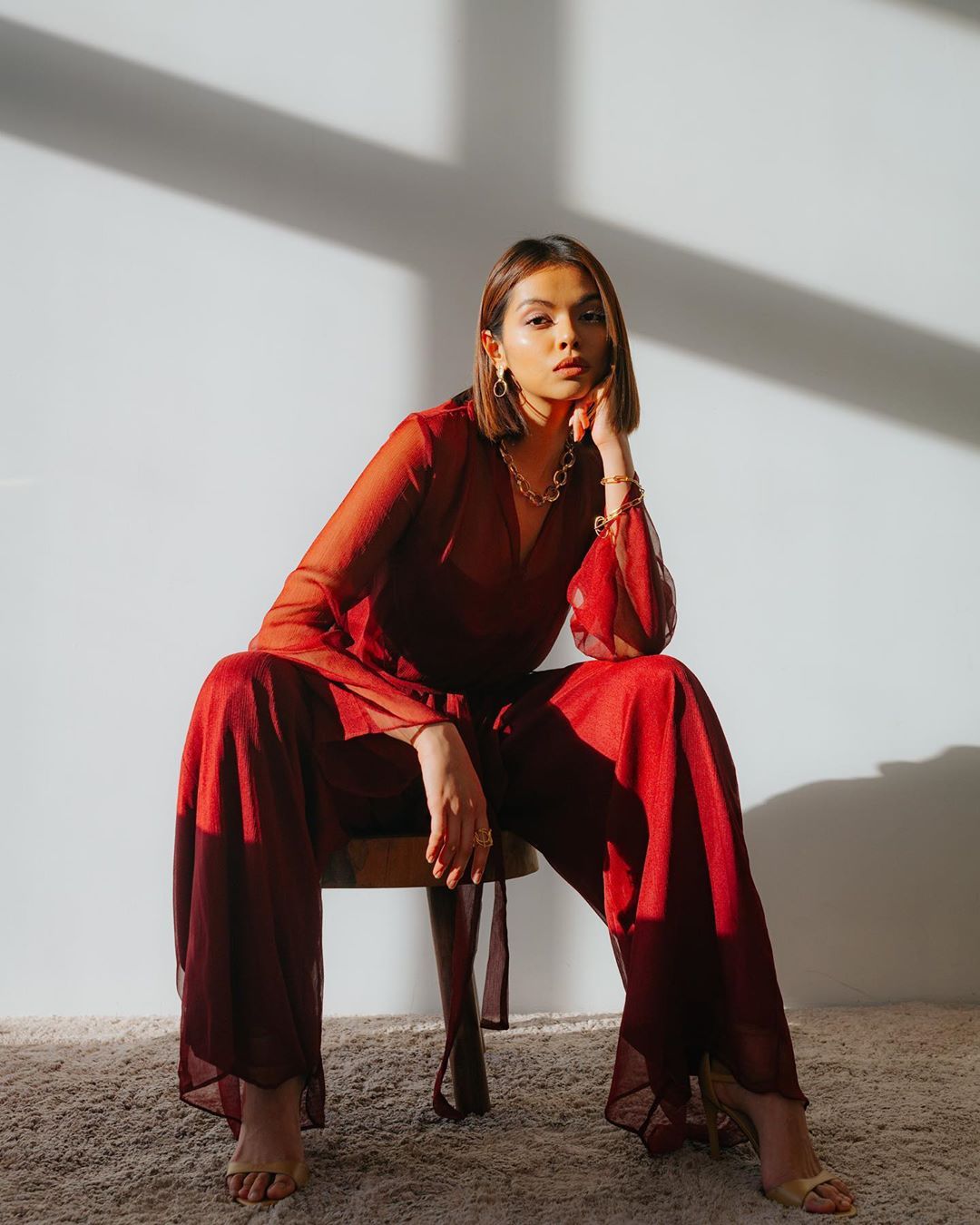 Bring the beach holiday to you with the latest from Alia B's Resort '20 collection. We have five garments up for grabs that are sure to tickle your fancy—from dresses to tunics to pantsuits, this collection marries comfort and elegance perfectly.
First up, the Soul Dress (worth RM459) is your next go-to LBD. It's got everything; lace, applique and a saucy little slip—perfection! Next, the Hailey Shirt Dress (worth RM399) is versatility embodied—a drawstring waist, high-neck mandarin collar, a drop-shoulder balloon sleeve and pockets are all the ingredients for an all-occasion dress.
The Inaya Pantsuit (worth RM409) isn't the corporate powersuit you have in mind—think more date night or dinner and drinks vibes. The Thalia Tunic (worth RM579), on the other hand, has a relaxed A-line silhouette that beautifully complements the minty peach floral silky satin. Finally, if you're more in the mood for comfort, the Lumière Hoodie (worth RM159) is a much needed casual closet staple, adorned with subtle typography.
Find out more about Alia B. on their website, or follow them on Instagram.
'KIN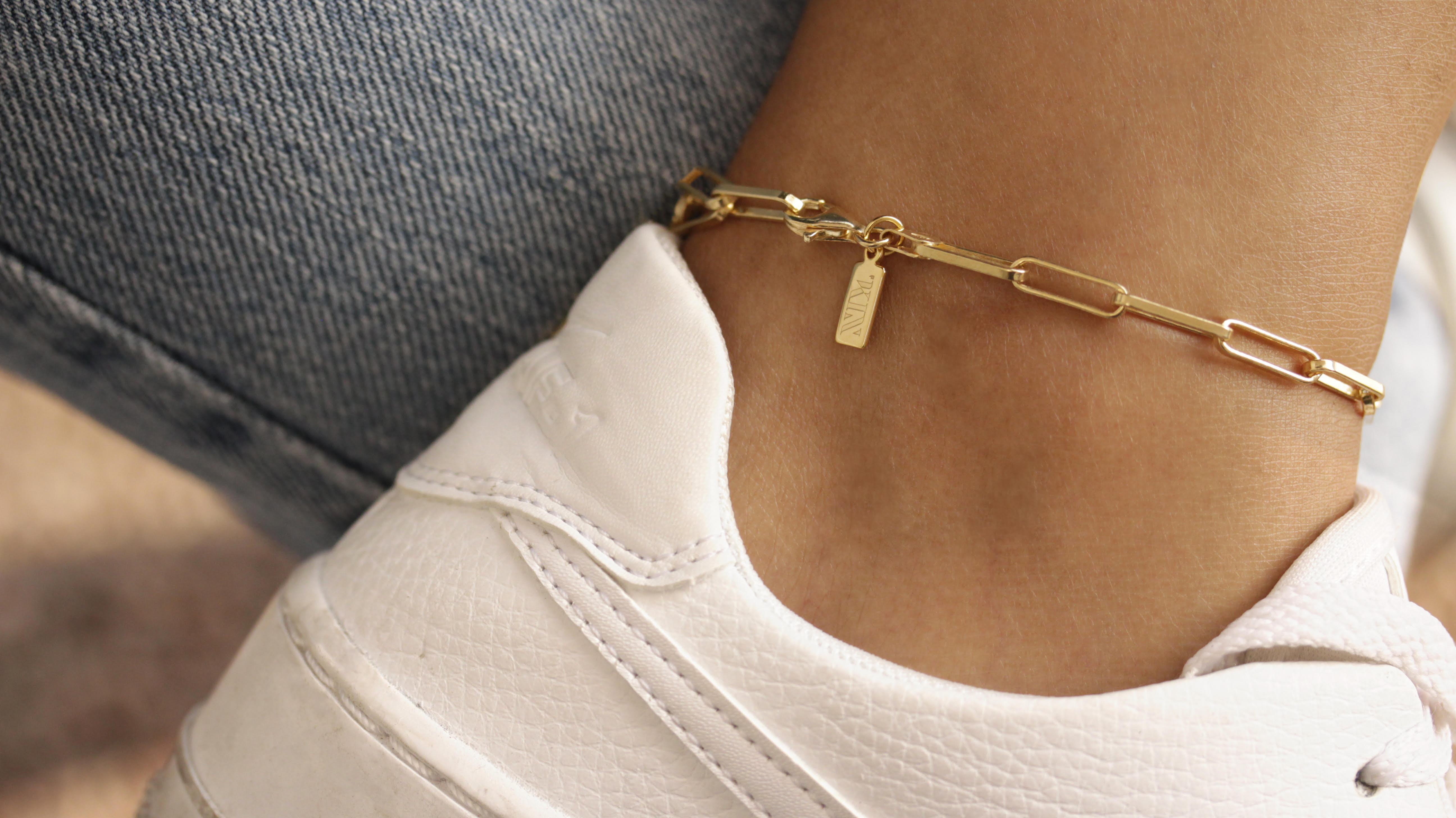 They said it best in their Instagram bio: "Demi-Fine Jewellery for the Damn Fine Woman". This brand toes the line between eccentric and sophisticated, which makes for some gorgeous, unorthodox gems. First up, their Paved Locket Charm and 24″ small Rolo chain in Rhodium (worth RM1,290) is a refreshing twist on a classic—octagonal in shape, this locket is made to stun. Plus, if you so desire, the inside is engravable!
Next up, hop back on the anklet trend with 'KIN's Large Rolo Anklet in 18k Gold Vermeil (worth RM590). It's simple, it's sleek and it's your new favourite accessory. Finally, we have the 1.5″ Ava Hoops in 18k Gold Vermeil (worth RM610) up for grabs. It's the perfect size for everyday wear—and it's hollow so you don't have to worry about the weight!
Find out more about 'KIN on their website, or follow them on Instagram.
Tailored Jewel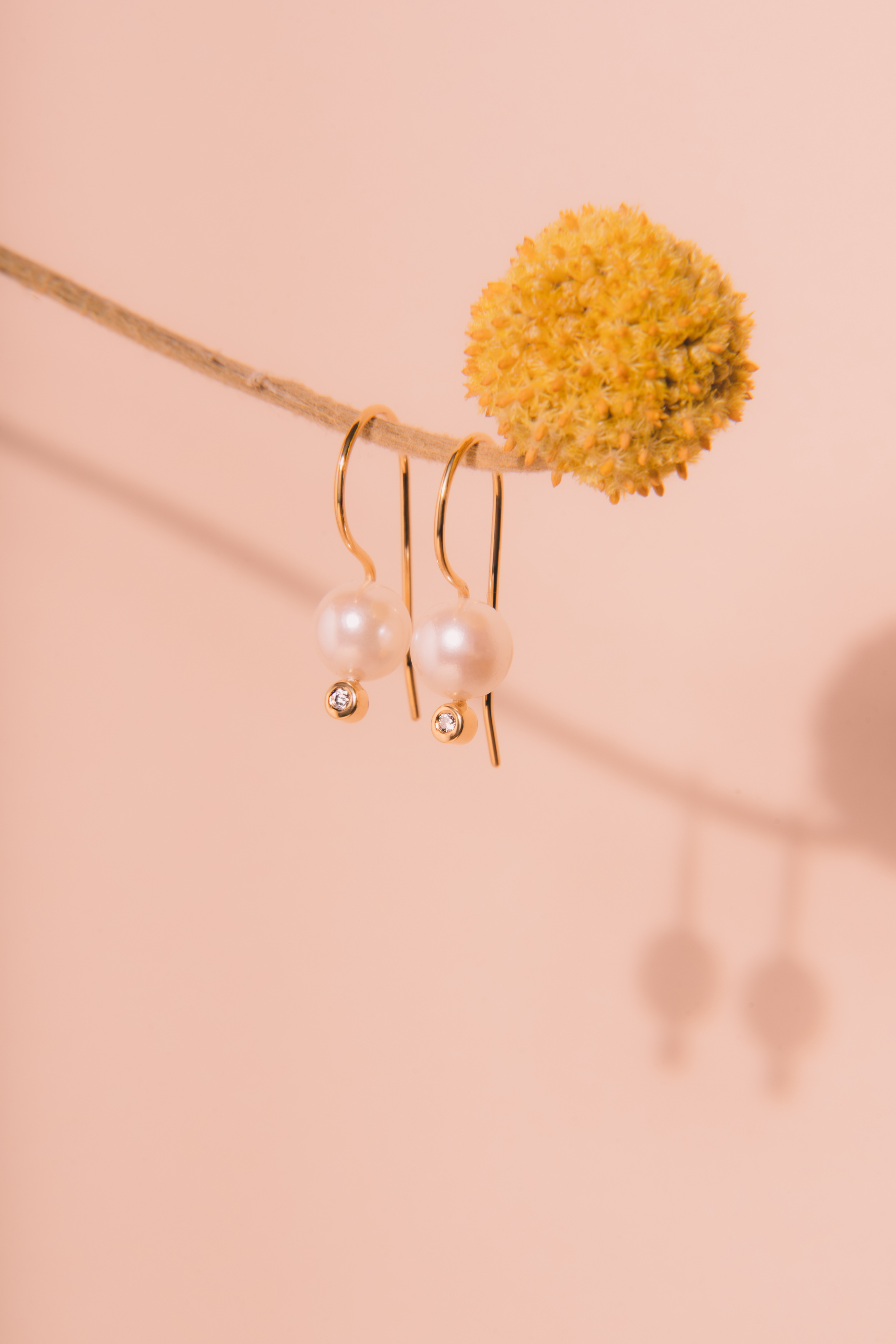 If you're looking for beautiful, high-grade jewellery that won't break the bank, look no further than Tailored Jewel. Established in 2012, these e-commerce jewellers deliver on timeless, minimalist jewellery that's bound to last. On that note, if you happen to be looking for the ideal pair of everyday earrings, you may be in luck.
We have five pairs of their Japanese Akoya Pearl Earrings (worth RM330 each) available, and we are confident that you'll adore them as much as we do. These earrings are plated with 18k yellow gold, set with saltwater-cultured pearls from Akoya Oysters and accentuated by the super-durable moissanite gemstone. Dress them up or down, they're perfect for any and all occasions.
Find out more about Tailored Jewel on their website, or follow them on Facebook and Instagram.
FERN
This local and sustainable batik house is renowned for its pieces that masterfully merge the tradition of batik with an air of modern elegance. They've recently tapped into the accessories biz too, so whether you're in the market for face masks, headbands, scrunchies or totes, FERN has you covered.
We have five FERN fashion kits (worth RM300) for five lucky winners—each kit contains a twilly scarf, a tote bag, a hair scrunchie, and two face masks.
Find out more about FERN through their website, or follow them on Instagram.
GIVEAWAY ALERT!
TL;DR: For your convenience, here's a complete list of all the goodies up for grabs.
The giveaway is now closed. Congratulations to the following winners:
5 x Cassey Gan Reversible Bucket Hat & Matching Mask
Chen Zi Xin
Ivana Wong
Kelly Lau
Gary Hor
Jasmine Lok
5 x Nelissa Hilman Signature Heels/Flats
Andrea Low
Charyssa Chin
Jue Wern Soh
Noor Areesya
Dhanusha Selva Kumar
5 x Alia B. Collections
Aida May
Chan Khai Ling
Aik Yin Hui
Nur Hidayah Woon
Amanda Saw
3 x 'KIN Signature Accessories
Vivian Wong
Chin Kai Sing
Tan Wei Xiong
5 x Tailored Jewel 18k Yellow Gold Vermeil Akoya Pearl Earrings with Natural Moissanite
Teoh Ee Von
Tiang Xiao En
Fatin Amirah
Amirul Moghni
Nur Aqila
5 x FERN Fashion Kit
Azreen Abdul Wahab
Syara Rossham
Yong Mei Ling
Joy Leng
Shamini Ganasen
All you have to do is:
Hit the "Like" button and "Follow" BURO Malaysia's Facebook Page
Follow BURO Malaysia's Instagram
Subscribe to BURO Malaysia's YouTube channel
Fill up the giveaway form below
Terms & Conditions:
The giveaway runs from today, 24 August 2020 till Sunday, 6 September 2020. Winners will be announced on Wednesday, 9 September 2020 on this page. By joining this giveaway, you will be automatically subscribed to our BURO Malaysia e-newsletter. Other terms and conditions apply*.
1. Employees of BURO Malaysia and its related corporations ("Indochine Media Ventures") or BURO Malaysia partners and/or sponsors for the giveaway (if applicable), and their immediate family members (including spouses, children, parents, brothers and sisters) are not eligible to participate in the giveaway.
2. Winner of this giveaway is chosen at random.
3. This giveaway is organised by BURO Malaysia (hereinafter referred to as the 'Organiser').
4. The prizes for this giveaway are neither exchangeable for cash nor transferable.
5. All persons ('Participants') taking part in this giveaway agree that these rules shall be binding on them, and that the entries in this giveaway, including their name and likeness, may be used without restriction in any future publicity material by the Organiser.
6. The Organiser reserves the right to amend these rules or terminate the giveaway at any time at its sole and absolute discretion. All decisions made by the Organiser under these rules shall be final and no discussion or correspondence will be entertained. The Organiser may, but is not required to, justify any decisions relating to this giveaway.
7. The Participant acknowledges that the interest and good reputation of the Organiser are of paramount importance. The Organiser reserves the right to disqualify a Participant from the giveaway, or to withdraw the prize if it is believed the Participant is in breach of its obligations under the rules. The Participants shall not by act or omission, directly or indirectly bring the Organiser into disrepute.
8. All entries are sent at the risk of the Participants and in the event that there are technical difficulties experienced arising out of the internet or from any associated equipment or internet security is compromised, the Organiser may at its sole and absolute discretion disqualify the entire entry and shall not accept any liability doing so.
9. Giveaway entries may only be submitted via the stated medium of communication.
10. This giveaway is open to anyone above 18 years old.
11. Each entry must be completed in full. The Organiser reserves the right to disqualify any incomplete entries in its sole and absolute discretion.
12. Participants shall only submit one entry and multiple entries of the same shall be treated as 'spam' and shall be ignored.
13. Incomplete entries will be deemed void.
14. Winners will be notified by email.
15. Uses of 'aliases' shall be considered a form of deception and are prohibited.
16. The winner must produce their original IC / passport with legible IC / passport number in order to claim the prize. The winner may also be required to produce additional original proof of identity at the discretion of the Organiser.
17. All Prizes are accepted entirely at the risk of the winner, and the Organiser excludes all warranties in connection with the prize to the extent permitted by law.
18. All Participants release from, and indemnify the Organiser, its agencies, sponsors and representatives against, all liability, cost, loss or expense arising out of acceptance of any prize or participation in the giveaway including (but not limited to) personal injury and damage to property and whether direct or consequential, foreseeable, due to some negligent act or omission or otherwise.
19. All personal particulars furnished are meant for identification purposes and will not be sold or given to any third parties. In the case of giveaways, our partners may wish to offer you services which require your personal particulars. These specific requests will be expressly stated within relevant giveaways, with a choice to opt out.
20. Inability to contact the winner by Monday, 14 September 2020 will result in disqualification and selection of an alternate winner.
21. Winners must collect their gifts from our office in Mont Kiara within 1 month of notification.
22. Prizes are final; no cash equivalent or alternative prize will be given. Prizes are non-transferable, non-exchangeable and strictly not for resale. If the winner is found to be selling the prize(s), the Organiser reserves the right to demand the return of the prize.
| | |
| --- | --- |
| SHARE THE STORY | |
| Explore More | |